Our 2013 Subaru BRZ Gets Winter Tires
The shiny new black Subaru BRZ sat in our collective driveways for only a week when we realized that its standard summer performance tires weren't the best for tackling a Chicago winter.
Subaru added all-season tires as standard equipment depending on where the BRZ is sold, but ours didn't come with them. It must have been an earlier model off the line.
It's been a relatively warm, snowless winter in Chicago so there shouldn't have been a sense of urgency to slap on winter rubber, but we had a certain high-profile event — just 10 days away at the time — that the car needed to get to in Detroit.
History told us the five-hour drive to Detroit in early January can be treacherous and maybe we should start investigating tires ... now.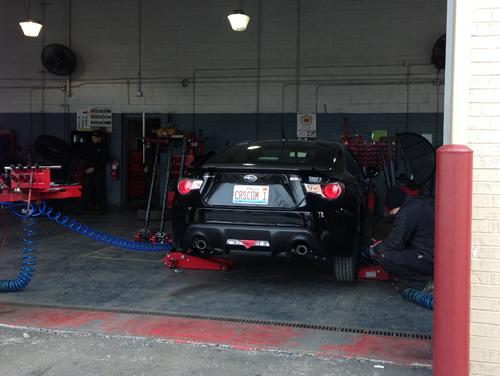 Editor Joe Bruzek did some online research and found that Bridgestone Blizzaks were likely our best choice for the tire size.
We could order from a website like Tire Rack and then get the tires installed at an area tire shop, or just go straight through the shop itself.
I had put two sets of Yokohamas on my two personal cars in the past two years using a local Discount Tire store and had had good experiences, so I checked out its prices.
Including installation, it seemed Tire Rack wouldn't save us much money, so I had the Discount Tire store order the Blizzaks after putting a $100 deposit down with a credit card. The shop said the tires should arrive in plenty of time for the drive to Detroit.
On the morning of the installation, I folded the BRZ's rear seats, covered the expanded cargo area with an old sheet I use as a drop cloth and headed to the store.
The installation went smoothly enough. I asked the technicians to put all four summer tires in the back — a feat Subaru claims the BRZ can handle — but if they had to be forced into the space, I told them I'd come back with my wagon and pick up the tires.
It turns out that they fit with plenty of room to spare. The technicians wrapped each tire in a plastic bag, so the dropcloth wasn't necessary.
The total cost was $777.60 for the tires and installation. The four summer tires found a winter home in my storage shed; they're tucked inside my kids' playhouse.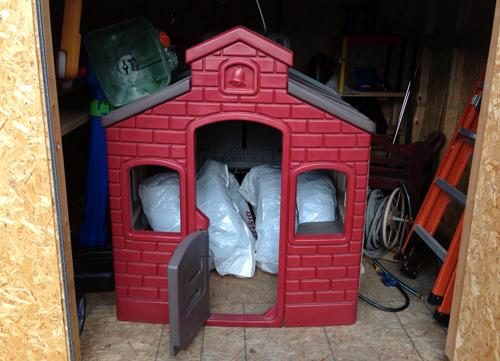 I've never driven on winter tires for an extended period of time; my personal cars are all wrapped in all-seasons. The ride definitely felt more cushioned versus the low-profile summer tires. It even seemed a bit quieter.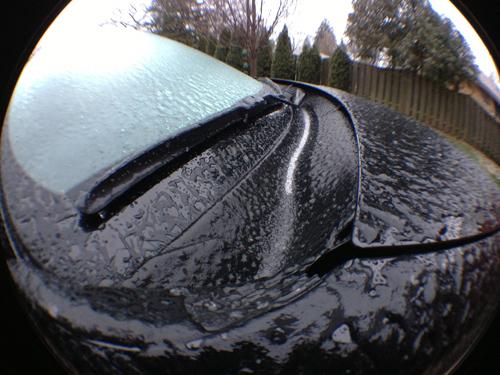 I also drove the BRZ to Detroit. I woke up to the car coated in a thick layer of ice. Temperatures hovered around 30 degrees during the nearly 300-mile trip, with some rain falling during the drive's last three hours. I saw one car in a ditch from the slick roads as I made my way to Detroit, but the BRZ seemed well-planted.
Once back in Chicago, Bruzek and two other editors found the BRZ to be a bit "squirrelly" on the new tires, but that was all on dry roads. News editor Jennifer Geiger was the first to get it in actual snow last week.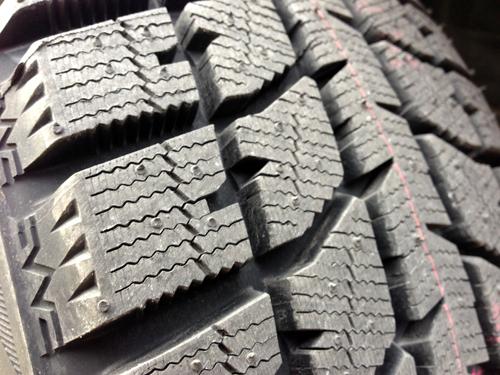 "It did feel really squirrely to me when driving around town without snow. The traction control came on while accelerating away from a red light on dry pavement," Geiger said. "A bit of snow changed that — it felt way more solid and composed around town — didn't even notice any slip from a stop." We'll report on the driving experience in more bad weather — assuming it snows again in Chicago this year — as winter progresses.
Related
More On Our Long-Term Test Cars
More Automotive News
We Bought a 2013 Subaru BRZ