All-Weather Floormats A Must For Our 2014 Chevy Impala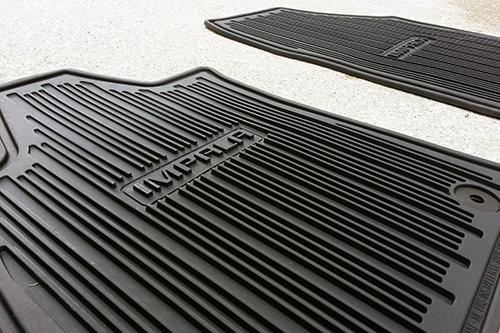 All-weather floormats are a great addition for protecting any car's interior from the elements. We knew they were a must for our recently purchased 2014 Chevrolet Impala long-term tester, especially considering this year's abnormally nasty, wet and grimy winter that's showing no signs of relief even into March.
The WeatherTech FloorLiner product we purchased to protect our long-term 2013 Subaru BRZ's carpet were a quality set and available across a wide range of makes and models. The molded floor pieces are pricey, however. For the Impala, we went bargain hunting.
Before a flake of snow touched them, the best attribute of the Chevrolet all-weather accessory mats is we only paid $99.95, including shipping, for the set of four that retails for $130 as a dealer-installed accessory.
Knocking $30 off the retail price meant heading online where we found a Chevrolet dealership in Missouri selling the all-new set. Our Impala itself was a deal considering the 13 percent we saved over MSRP, so it was only appropriate to continue that trend.
The Chevrolet accessory floormats are similar to WeatherTech's all-weather offering ($99.95) in layout and price while significantly less expensive than the more protective molded $179 FloorLiner set. The difference is the automaker's all-weather mats don't mold to the footwell like the FloorLiners do, and they are a rubberized version of the standard carpeted pieces on the Impala 2LT.
Our BRZ's First Casualty: Factory Floormats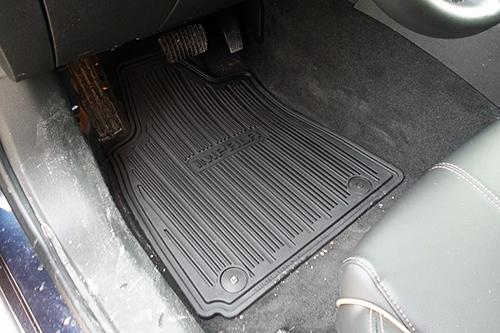 The Impala's all-weather mats are deeply ribbed to collect debris and easily washable once they're overflowing with junk. While it doesn't improve the mats' usability, the "Impala" molded into the center is a nice touch. Installing them is a breeze as they snap into the existing holder once the carpeted mats are removed.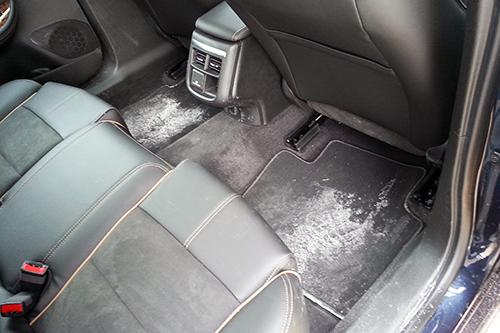 You can see just how badly the carpeted floormats had already been abused after only a month or so in rotation during a brutal winter, which included a trip to Detroit from Chicago and a backseat loaded with people. Even though we may have been a little late to the game for that trip, we still have plenty of foul weather to test these all-weather mats in going forward.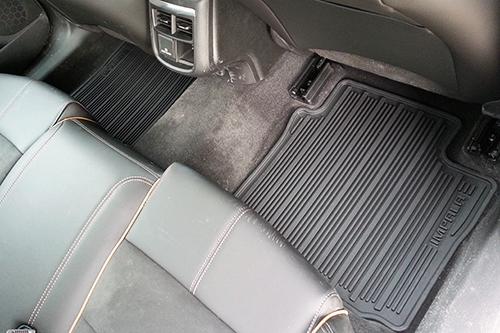 Cars.com photos by Joe Bruzek