2017 Audi A4: First Drive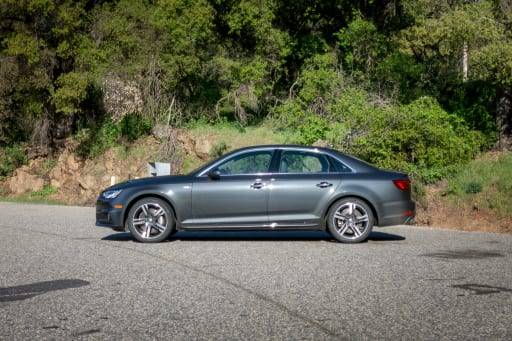 CARS.COM — The Audi A4's 2017 redesign looks subtle at first, or even second, glance. But the devil is in the details, and after I hustled the car around mountain roads north of San Diego, it was clear those details make this Audi a strong choice in a crowded class.
Related: Audi A4 Pricing Jumps With 2017 Overhaul
The new A4 hits dealerships next month in Premium, Premium Plus and Prestige trim levels with front- or all-wheel drive. All of them employ Audi's next-generation turbo 2.0-liter four-cylinder, which made its debut in the 2016 A6, paired with a seven-speed, dual-clutch automatic transmission. Fear not, performance enthusiasts: Audi says a stick-shift A4 is coming, as is a higher-performance S4 that's based on this new generation.
At Audi's California media preview, I drove Premium Plus and Prestige sedans, both with all-wheel drive.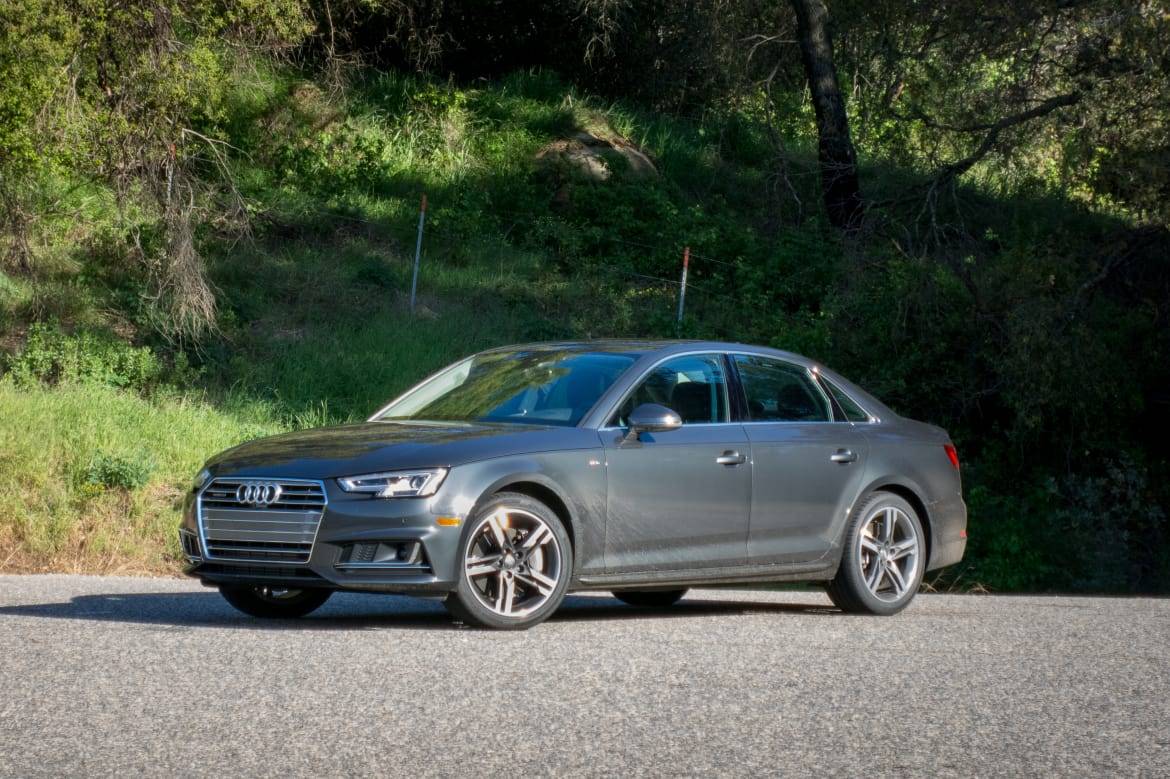 Subtle Makeover
You could mistake the latest A4 for its predecessor (2009-2016), and it's easy to see why. The car's sprawling grille, LED-framed headlights and squinting taillights still are here, though Audi tweaked them to a more technical effect. The car also looks bigger, though increases to the wheelbase, width and overall length are slight.
Audi avoids the plunging-beltline wedge profile that characterizes so many sedans these days, luxury or not. Instead, the A4's windows hug a horizontal crease that runs seamlessly into the clamshell hood. It's all an exercise in restraint. Even the sportier S-line appearance package, standard with Premium Plus and Prestige trims, dresses the bumpers in some mild ground effects that stay within the car's minimalist aesthetic.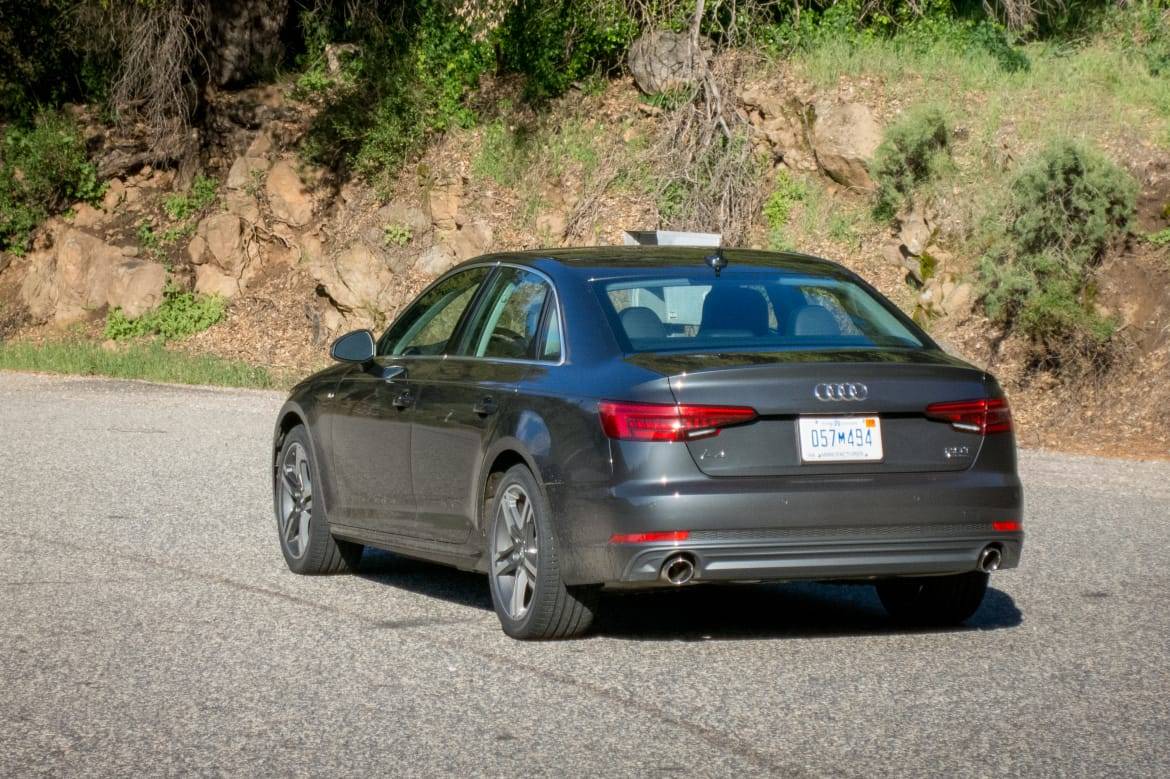 Lots of Motor
There's no such restraint in the A4's 2.0-liter four-cylinder, one heck of a fine base engine. Reworked for 252 horsepower and 273 pounds-feet of torque (up 32 hp and 15 pounds-feet over the prior 2.0-liter turbo), it enables potent acceleration in the A4. Even with three adults aboard, our test cars made short work of uphill stretches, with the same gratifying torque plateau as the old A4's 2.0-liter — just noticeably more.
The engine also salvages an otherwise unremarkable transmission, which — outside of its Sport mode — exhibits smooth but frequent upshifts and stubborn kickdown resistance. Torque saves the day; even at low rpm, the A4 can tack on speed.
The A4 was a pioneer of turbo four-cylinders, but competitors ranging from the BMW 328i and Mercedes-Benz C300 to the Lexus IS 200t have caught up with excellent turbo fours of their own. With this redesign, Audi's back with the best of them, and possibly ahead.
Ditto for braking, where the new A4 has upsized standard discs that are nearly the size of the previous S4's brakes. Gone is the old A4's soft pedal; the new A4 has firm, strong brakes.
Ride & Handling
The redesign brings some handling improvements over the old A4's penchant for body roll, with less lean and little apparent sacrifice in ride quality — even with the standard fixed suspension in the Premium Plus car we drove. (A lowered, fixed sport suspension is optional, but Audi didn't have any cars with it available to drive.) The optional adaptive suspension, which I drove in the A4 Prestige, quells bumps and limits body motion in slight but noticeable ways versus the fixed setup, and it quells body roll well even in its Comfort mode.
Still, handling stops short of outright fun. Lightened by 66 to 99 pounds depending on driveline, the A4 feels nimble on winding roads, but there's a slight but clear understeer bias. Our test cars' grippy Hankook summer tires masked a lot of it, but the push became apparent on tight mountain switchbacks. Drifting the tail, an easy maneuver in cars such as the BMW 3 Series and Cadillac ATS (even those with all-wheel drive), is all but impossible in an A4. Steering feedback at higher speeds is good, particularly in the A4's sportier driving modes, but some will find the car's high steering assist at lower speeds — a characteristic of many Audis — too buoyant.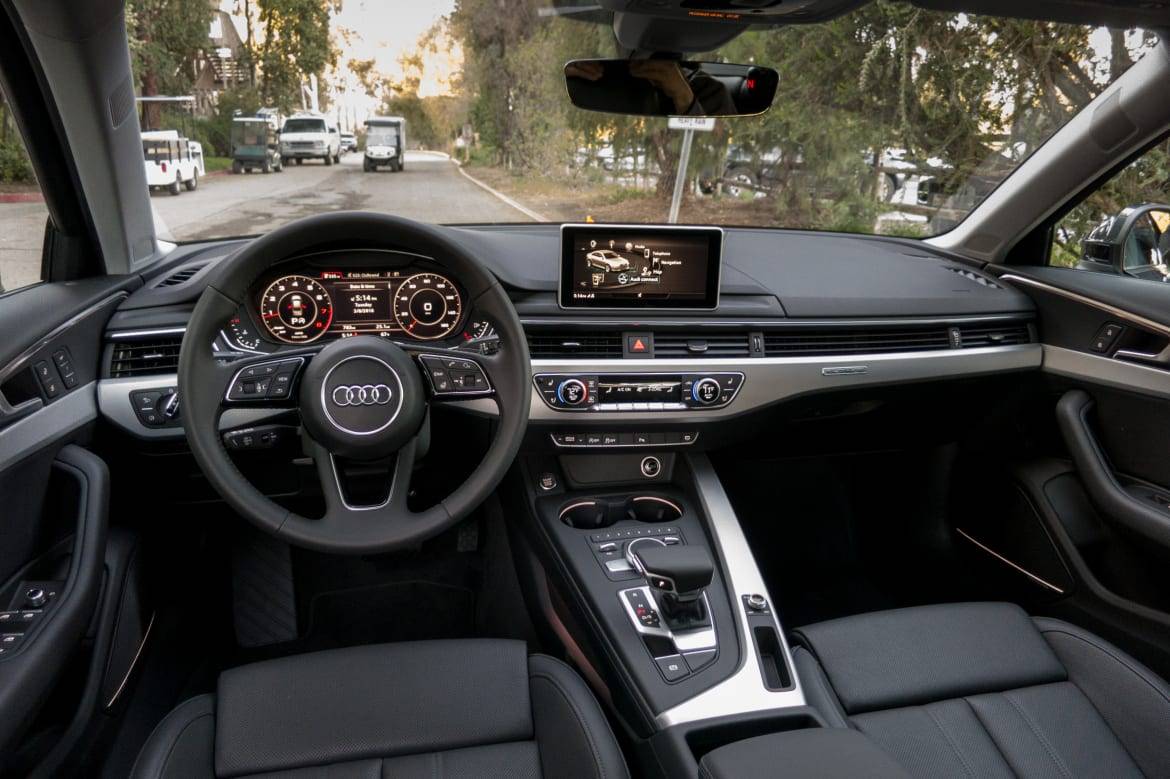 Quality & Practicality
Cabin materials are good, though the A4 still has a few lower-rent plastics in areas the standard-setting Mercedes-Benz C-Class dresses up. However, most interior surfaces in the A4 have uniform finish, and small touches — such as three-dimensional edging around certain controls — show attention to detail.
The cabin also shows attention to practicality. Thin window pillars all around make for good visibility, and the front seats have lots of legroom and knee space thanks to a low center console that retains its convenient height-adjustable armrest. The backseat, meanwhile, is downright generous for this class. Headroom and legroom are good, and the seat sits high enough off the floor for good thigh support. It's a major improvement over the 2016 A4's backseat.
The trunk, though a modest 13 cubic feet by the numbers, is both deep and squared-out. A standard 40/20/40-split folding backseat enables a wide pass-through space free of any ledges or trailing seatbelts.
My journalist co-driver and I agreed the standard seats are too flat and unsupportive, but Audi offers sport seats with some much-needed bolstering that adds comfort without pinching. Eight-way power adjustments and leather upholstery are standard — the latter nice to see, given that most competitors start you out with vinyl.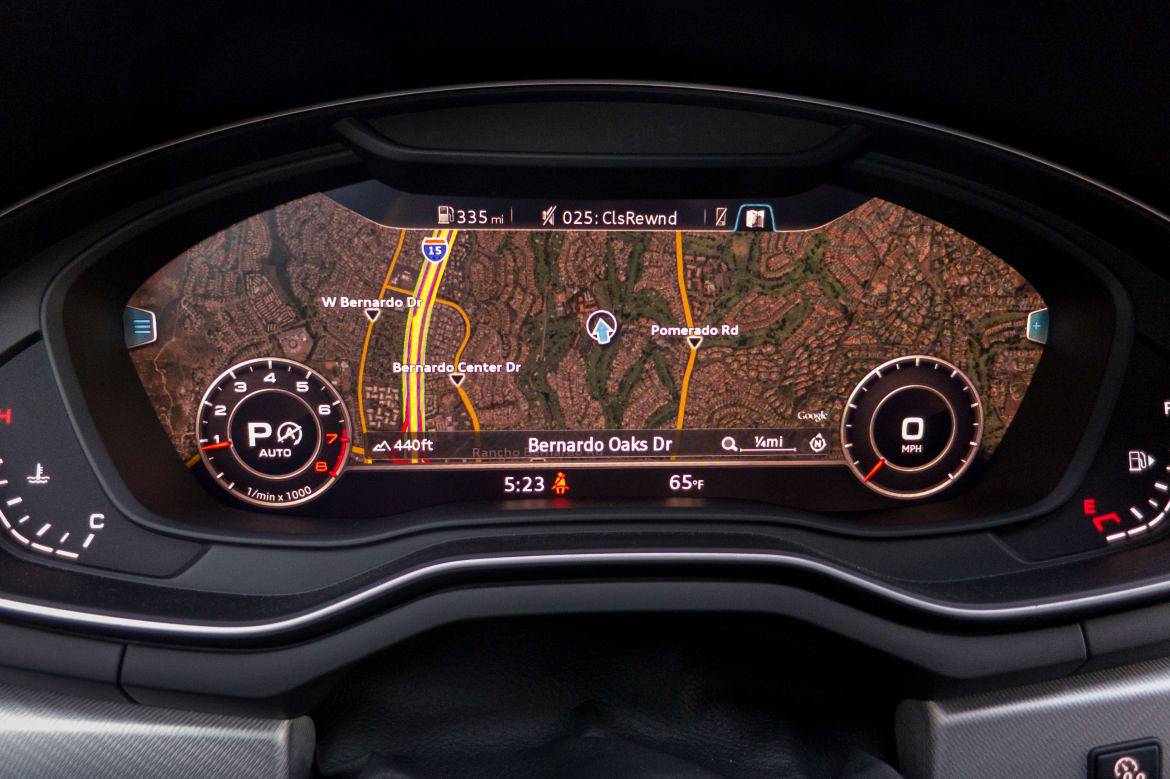 Lots of Tech
There's no shortage of technological eye candy, from climate readouts that materialize from dark backgrounds to a tablet-like display that sits above the air vents. Audi's optional Virtual Cockpit replaces conventional gauges with a 12.3-inch display that can enlarge or reduce the gauges to prioritize different views. The navigation map has Google Earth satellite images that populate via an onboard 4G LTE Internet connection; if you don't want to pay for the subscription once Audi's six-month trial runs out, the satellite maps from areas you've driven remain cached.
Some of the technology is overkill. Audi replaced the old A4's lovely mechanical gearshift with an electronic selector that feels as artificial as the rest of them. And the A4's knob-based MMI multimedia interface is overdue for a conventional touch-screen replacement, especially when you have to spin the knob through selections for the A4's standard Apple CarPlay and Android Auto connectivity.
Luxury Value?
What's remarkable is how many of the car's features are standard. The A4's starting price — around $38,000 with front-wheel drive, or about $40,000 for a Quattro version — is a bit of a bump from before. But it gets you the aforementioned power seats and leather, plus a moonroof, Apple CarPlay and Android Auto, tri-zone automatic climate control, a backup camera and forward collision warning with automatic emergency braking. Throw in heated seats (a $500 stand-alone option on the A4 Premium) and the A4 has all the essentials for most luxury shoppers.
Pile up the options and you can get ventilated seats, the Virtual Cockpit with Google Earth navigation, Bang & Olufsen 3D premium sound and various accident-avoidance technologies. Fully loaded, the Prestige tops out in the mid-$50,000s — still less sticker shock than the 328i or C300, both of which can end up north of $60,000.
Comfortable, capable and more value-oriented than you might think, the redesigned Audi A4 plays a similar role as the Mercedes-Benz C-Class — Cars.com's Best of 2015 car — in a crowded group of entry-luxury sedans. It plays up luxury and technology over outright sportiness, but I suspect that's exactly what a lot of shoppers want.