2017 Detroit Auto Show: What to Expect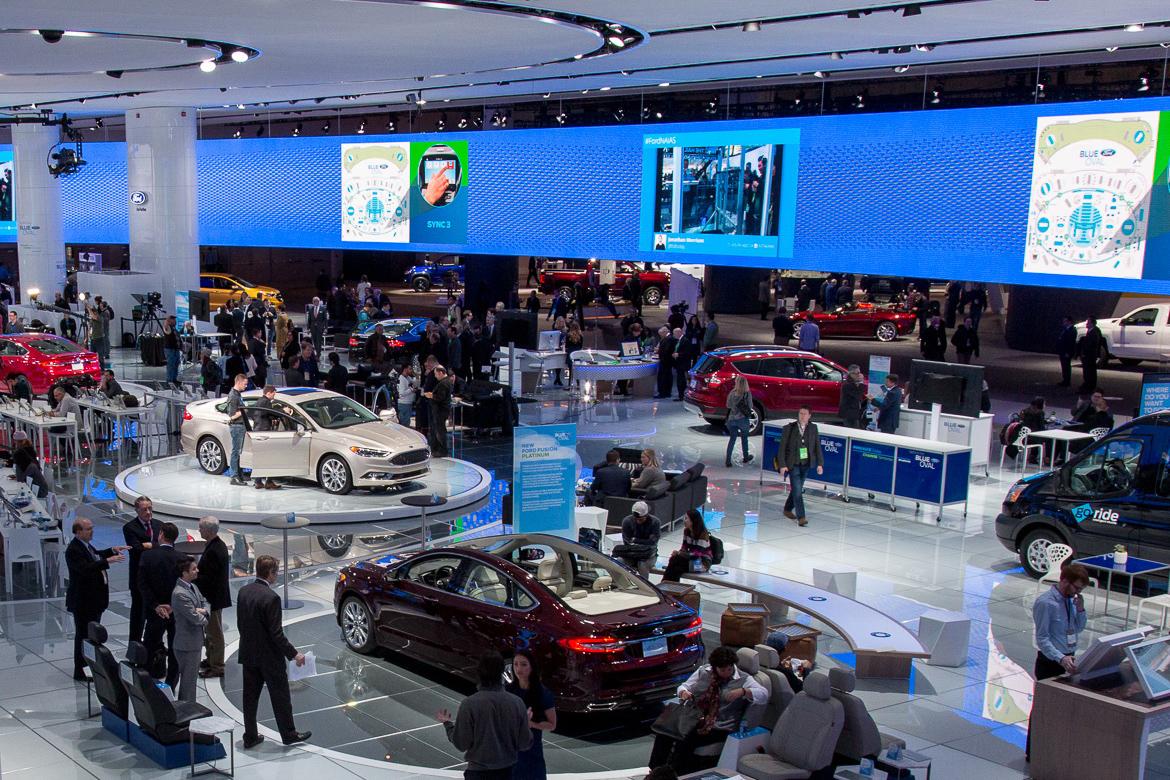 CARS.COM — After a bustling exhibition in Los Angeles kicking off auto-show season in November — during which we covered the debuts of nearly 30 new models — did automakers save anything for the Motor City? That largely remains to be seen as only about a dozen debuts have been announced in the days leading up to the 2017 North American International Auto Show in Detroit. But that doesn't mean there won't be surprises.
More 2017 Detroit Auto Show Coverage
There's plenty to get excited about at the moment. Instead of the customary luxury- and performance-heavy L.A. lineup, some of the most important bows in Detroit will be redesigned vehicles of the sort the vast majority of Americans actually drive. These include the 2018 incarnations of perennial best-selling family haulers the Toyota Camry sedan and Honda Odyssey minivan.
Jumping from the practical to the theoretical, concept cars are heavily represented in our preshow coverage. Audi and Infiniti both are slated to unveil luxury SUV concepts in the Q8 and QX50, respectively. Meanwhile, Volkswagen will pull the wraps off an autonomous, all-electric, all-wheel-drive concept. Similarly, though not a concept per se, Ford will exhibit the latest, upgraded version of its Fusion Hybrid self-driving test vehicle first previewed this week at the 2017 Consumer Electronics Show in Las Vegas.
Following media, auto-industry and charity previews Monday through Jan. 13, the NAIAS will open to the public Jan. 14-22 at Detroit's Cobo Center, 1 Washington Blvd. Show hours are 9 a.m. to 10 p.m. every day except Jan. 22, when it will close at 7 p.m. Tickets are $13 for adults, and $7 for seniors age 65 or older and children age 7 to 12; kids age 6 or younger get in free with a parent or guardian. Group discounts of $9 per ticket for parties of 30 or more are also available for purchase through Friday, Jan. 13. For more info, go to naias.com.
Here are the vehicle debuts we know about so far:
Ford Fusion Hybrid self-driving test vehicle
2018 Mercedes-Benz E-Class coupe
Volkswagen self-driving electric vehicle concept