2018 Chevrolet Equinox Could Face Shortage Amid Strike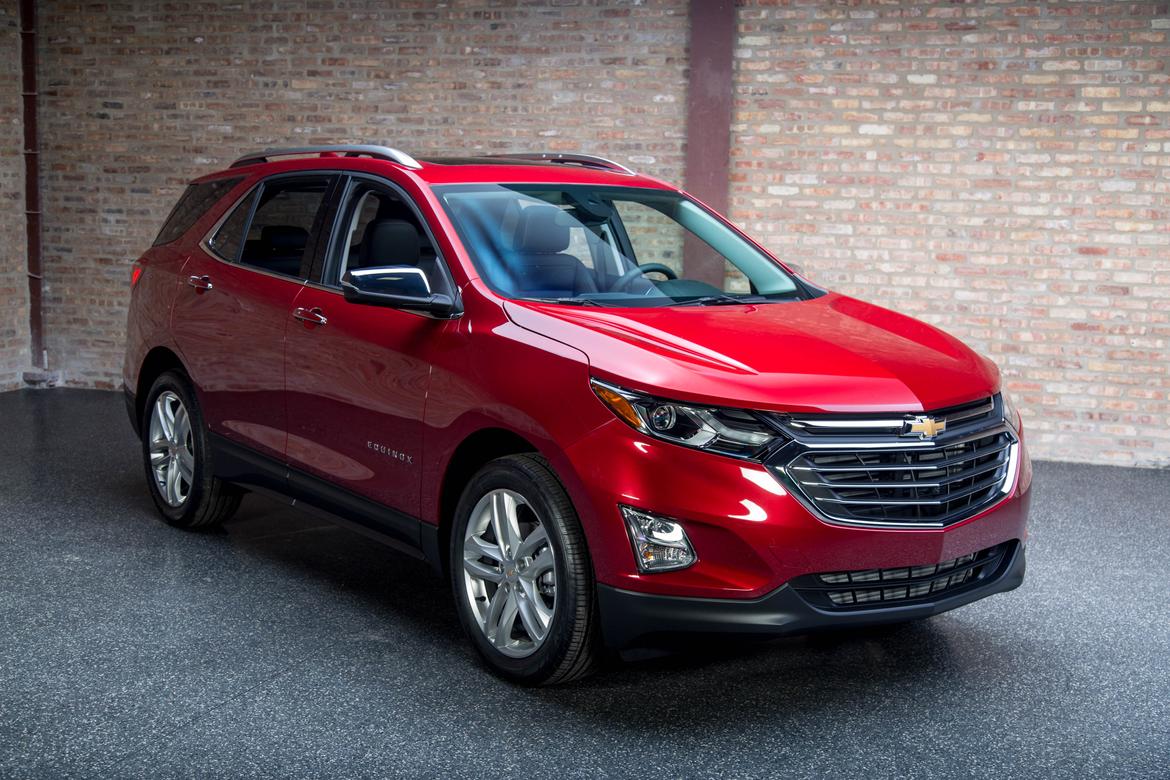 CARS.COM — Shopping for a 2018 Chevrolet Equinox? Take note: Workers are on strike at the assembly plant that reportedly builds the lion's share of them. After failing to reach a contract agreement with the automaker, employees at GM's CAMI assembly plant in Ingersoll, Ontario, are on strike. The union representing the workers, Unifor Local 88, announced the strike on Sunday.
Related: What's the Best Compact SUV for 2017?
GM assembles the 2018 Equinox at CAMI as well as at two Mexico facilities — Ramos Arizpe and San Luis Potosi, both of which are running normally, spokesman Jim Cain told Cars.com. Cain declined to say which portion of production for U.S. sales comes from CAMI. But Automotive News notes that the plant supplies a clear majority, accounting for 77 percent of Equinox SUVs built at all three plants between January and August 2017.
Raw production figures don't always translate to inventory allotments for U.S. dealers, and automakers often have flexibility to build or redirect more cars from other plants if shortfalls occur. But the numbers suggest, at minimum, that Sunday's strike could threaten a big chunk of inventory for anyone shopping for the Equinox.
As of this writing, Cars.com has some 51,000 model-year 2018 Equinoxes in new-car inventory, but the SUV's sales pace could shrink it fast. The redesigned 2018 Equinox hit dealers in the spring, and sales through August for the nameplate — which include both the new and old generations — are up 16.9 percent amid consumer fervor for all things SUV.
Indeed, Automotive News cites just 53 days' supply for the Equinox as of Sept. 1. That's short of both the industry's 71-day September average and the Equinox's 74-day supply in August, so the strike could spur an inventory drought to come. (Days' supply calculates how long it would take at the current sales pace to sell every example of a given nameplate that's already built — whether at the dealership, in a factory lot or anywhere between.)
It was unclear how long the strike would last. In a statement to Cars.com, GM Canada said it's "made very positive progress on several issues over the past weeks" with Unifor, but it's "disappointed that we were not able to complete a new agreement. We encourage Unifor to resume negotiations and to continue working together to secure a competitive agreement."
Top among the negotiations was job security, Automotive News reports, as GM laid off 600 workers at CAMI earlier this year amid a shift to Mexico production for the GMC Terrain, an Equinox platform sibling. The development "came as a shock" to the union in light of previous GM assurances, officials wrote in a February letter to Canadian Prime Minister Justin Trudeau.