2018 Chevrolet Equinox: Real-World Cargo Space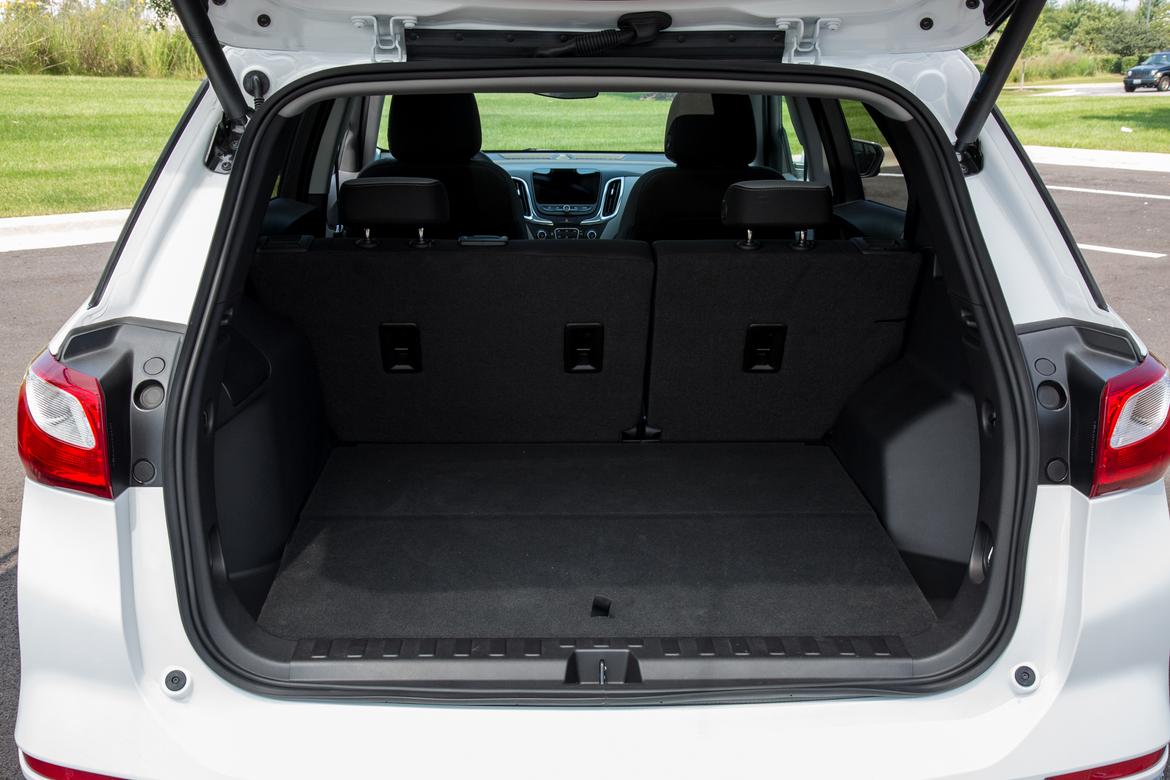 CARS.COM — The redesigned 2018 Chevrolet Equinox has cargo dimensions similar to the 2017, with its 29.9 cubic feet behind the backseat and 63.5 cubic feet of cargo space with the backseat folded. Specifications like cargo volume can be misleading, so during Cars.com's 2017 Compact SUV Challenge, we placed a standard set of cargo items in each cargo area to visualize the differences among the 2018 Equinox, 2017 Ford Escape, 2017 Honda CR-V, 2017 Jeep Compass, 2017 Mazda CX-5, 2017.5 Nissan Rogue and 2018 Volkswagen Tiguan.
Related: See Other Compact SUVs' Real-World Cargo Space
Cargo included a 23-inch adult bicycle and an adjustable cardboard box tested in two sizes: 37 inches long, 6 inches wide and 41 inches tall, which we fit behind the backseat, and an expanded 70-by-6-by-41 inches, which we fit with the backseat folded. And to top it off, a pair of golf bags. Though we laid the cardboard box flat for visualization of the cargo area, general practice for transporting a cardboard box like ours with a flat-screen TV inside is to keep the TV upright.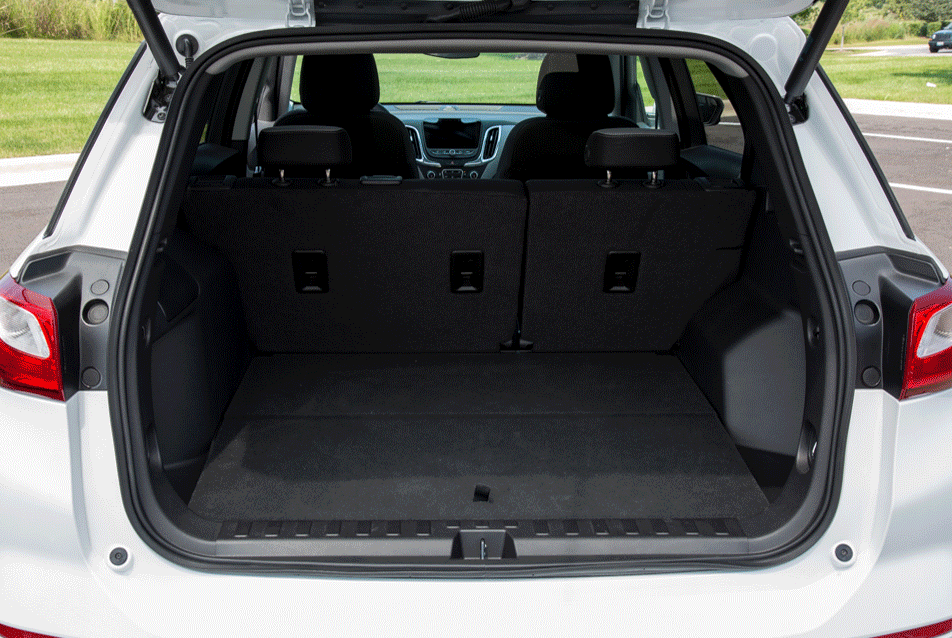 The Equinox's flat load floor (some aren't very flat) made loading the bike a breeze. Having two releases in the cargo area for the split portions of the backseat also made maximizing cargo space a snap. The cargo area didn't fit the small box lying flat behind the backseat without it sticking out a little, but only one cargo area in this test could: the Tiguan.
Chevrolet axed the sliding second row for 2018 — a favorite feature of ours on the 2017 — making the feature scarcer in the class. We still think it's a desirable feature that showed its merits in cargo and seating tests of the larger Nissan Rogue and Volkswagen Tiguan.
2018 Chevrolet Equinox; Cars.com photos by Christian Lantry