2018 Ford Expedition Mileage Is Impressive (for an SUV)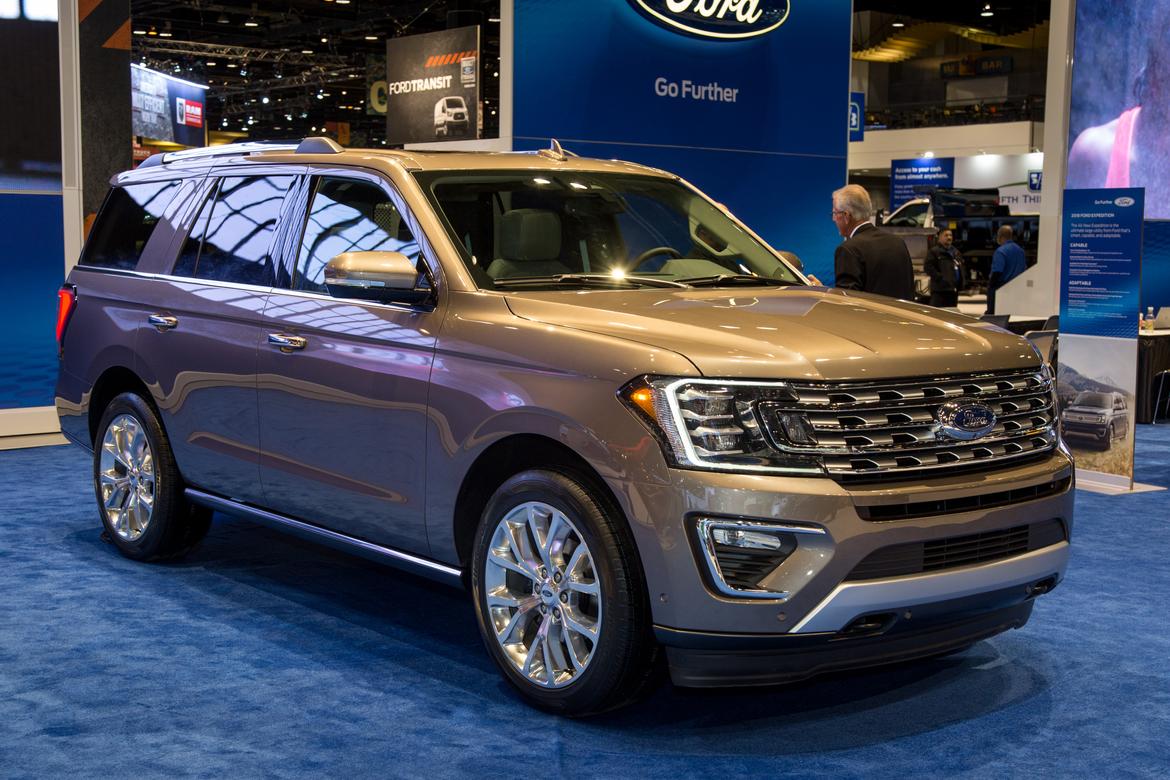 CARS.COM — Ford today announced official gas mileage for the redesigned Expedition, which achieves an impressive 17/24/20 mpg in EPA-estimated city/highway/combined mileage with rear-wheel drive and 17/22/19 mpg with four-wheel drive. Those are fuel economy ratings for the regular-length Expedition; the extended-length Expedition Max returns ratings for fuel economy at 17/23/19 mpg with rear-wheel drive and 16/21/18 mpg with four-wheel drive.
Related: 2018 Ford Expedition Review Video
All Ford Expedition variants employ a turbocharged 3.5-liter EcoBoost V-6 engine and 10-speed automatic transmission. Mileage on the redesigned Ford Expedition SUV's engine was previously projected, Ford spokeswoman Becky Sanch told us, but these figures are official. The combined rating numbers represent a 2-mpg fuel economy improvement (on paper, at least; EPA rating figures are rounded) over equivalent versions of the outgoing Expedition — significant gains when fuel economy mileage is in the teens.
They also beat most competitors. The Expedition Max's combined EPA figures match the rival Chevrolet Suburban, while the regular-length Expedition edges out the Chevrolet Tahoe by 1-2 mpg and trounces the Toyota Sequoia and Nissan Armada by even more than that.
That isn't bad for a full-size, truck-based SUV with three adult-friendly rows and up to 9,300 pounds' towing capacity. Some car-based, three-row crossovers get similar mileage.
The new Expedition is "starting to slowly ship," Sanch said. Shoppers can order one now, and they'll hit dealerships "over the next month or so." Pricing starts at $52,890 for the Expedition and $55,580 for the Expedition Max, including destination.