2020 Chevrolet Corvette Stingray: 8 Fast Facts About the Fastest Vette of All Time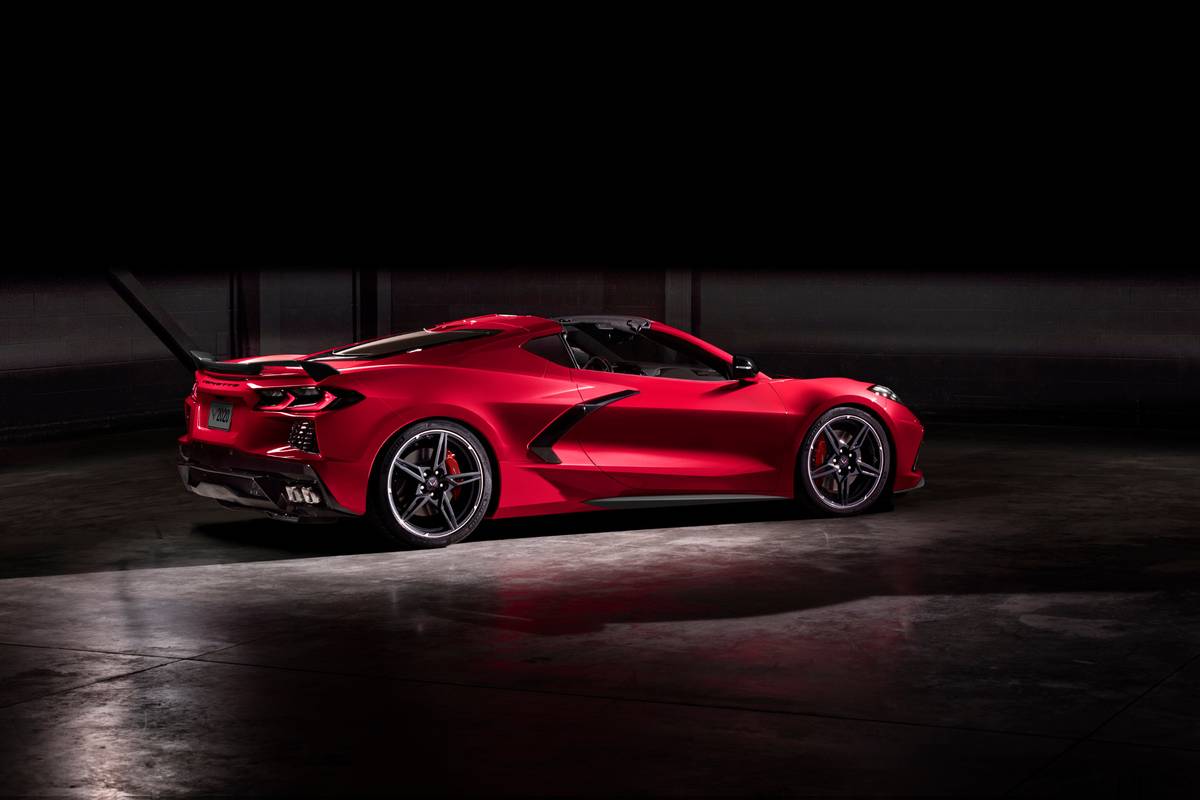 At long last — like, half a century long, if you've been following the decades of conjecture, innuendo and speculation — Chevrolet has revealed the mid-engine version of the iconic everyman's supercar, the 2020 Corvette Stingray. Chevy refers to the new Vette — the first-ever mid-engine configuration for the storied sports car — as "the sum of everything that came before it."
Related: Chevrolet Celebrates Racing History With 2019 Corvette Drivers Series
"As America's most iconic performance nameplate, redesigning the Corvette Stingray from the ground up presented the team a historic opportunity, something Chevrolet designers have desired for over 60 years," said Michael Simcoe, GM's vice president of Global Design. "It is now the best of America, a new arrival in the mid-engine sports car class. We know [the] Corvette can stand tall with the best the world has to offer."
We'll be poring over all the specs and newly available info to bring you our requisite comprehensive coverage of everything we learn as we vet this Vette, but for now, here are a few fast facts about the 2020 Chevrolet Corvette Stingray: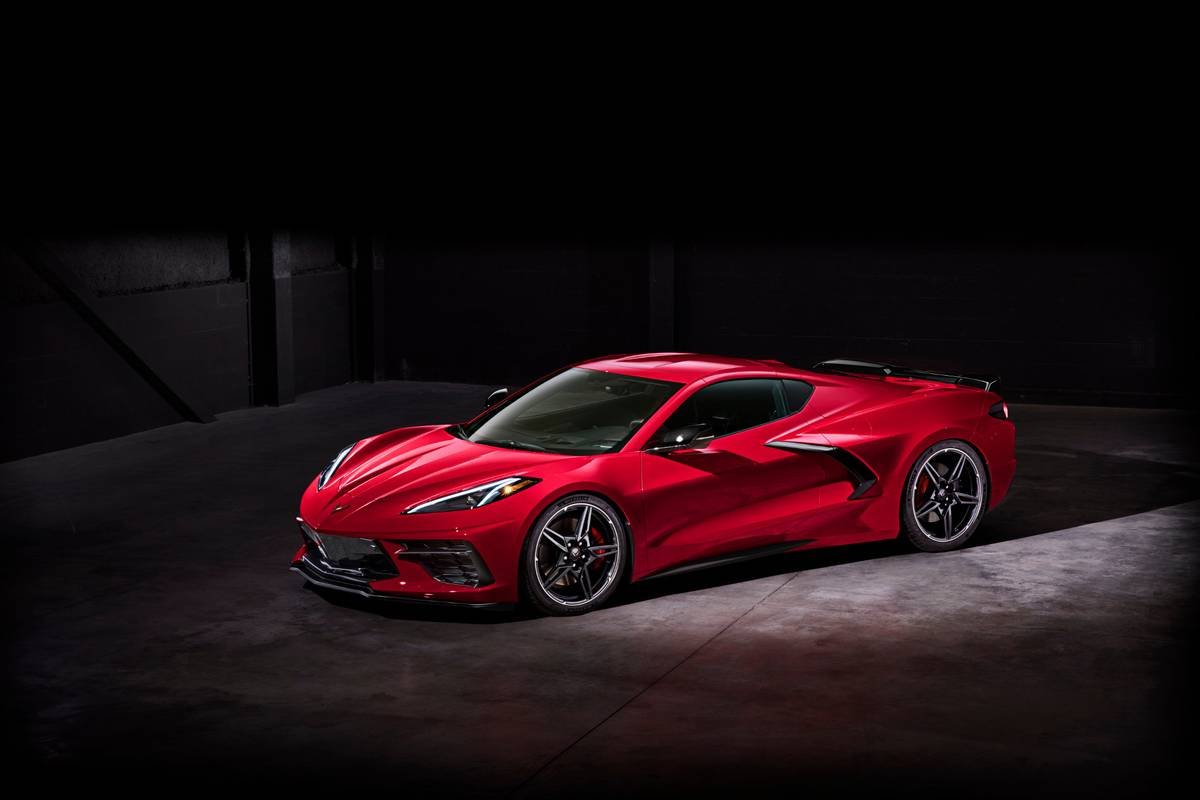 1. It's Fast AF!
In fact, it's touted as the Fastest. Vette. Ever. (We've heard that before, but we're guessing the boast will bear out. Chevy says that when equipped with the Z51 Performance Package, the new Stingray will hit 60 mph in less than three seconds. All that comes from a 6.2-liter naturally aspirated V-8 that bangs out 495 horsepower and 470 pounds-feet of torque when equipped with the optional performance exhaust.
2. It's Affordable (for a Car That Hits 60 in Under Three Seconds)
Chevy promises the eighth-generation, or C8, Stingray will start at less than $60,000, and calls it a "no-compromise value proposition" in keeping with the tradition of the attainable supercar.
3. Mid-Engine = Max Performance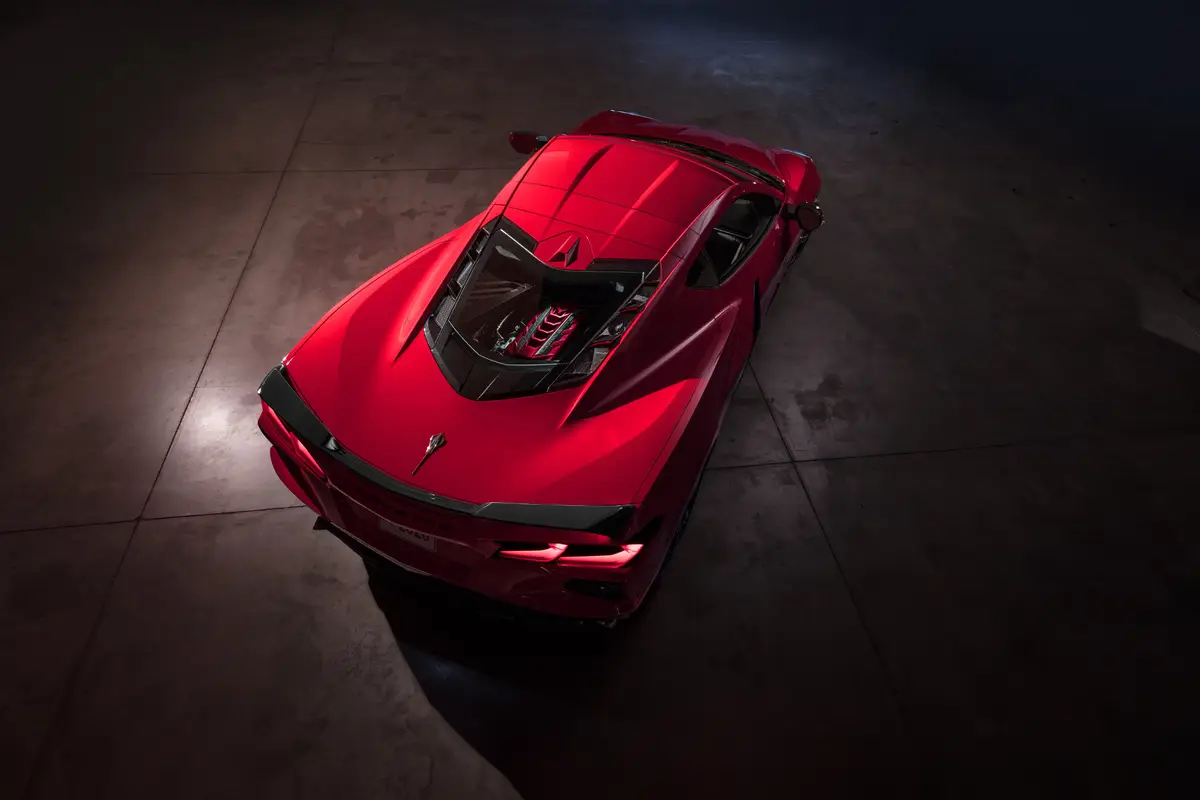 With the engine positioned directly behind the two occupants instead of under the hood, a host of performance enhancements become possible, according to Chevrolet, including better weight distribution for improved straight-line track driving, and better responsiveness and control courtesy of the driver's position closer to the front axle. That's in addition to an improved view of the road or track, and improved sightlines through the car thanks to a lower hood position, instrument panel and steering wheel.
4. Sorry, Man, No Manual … But!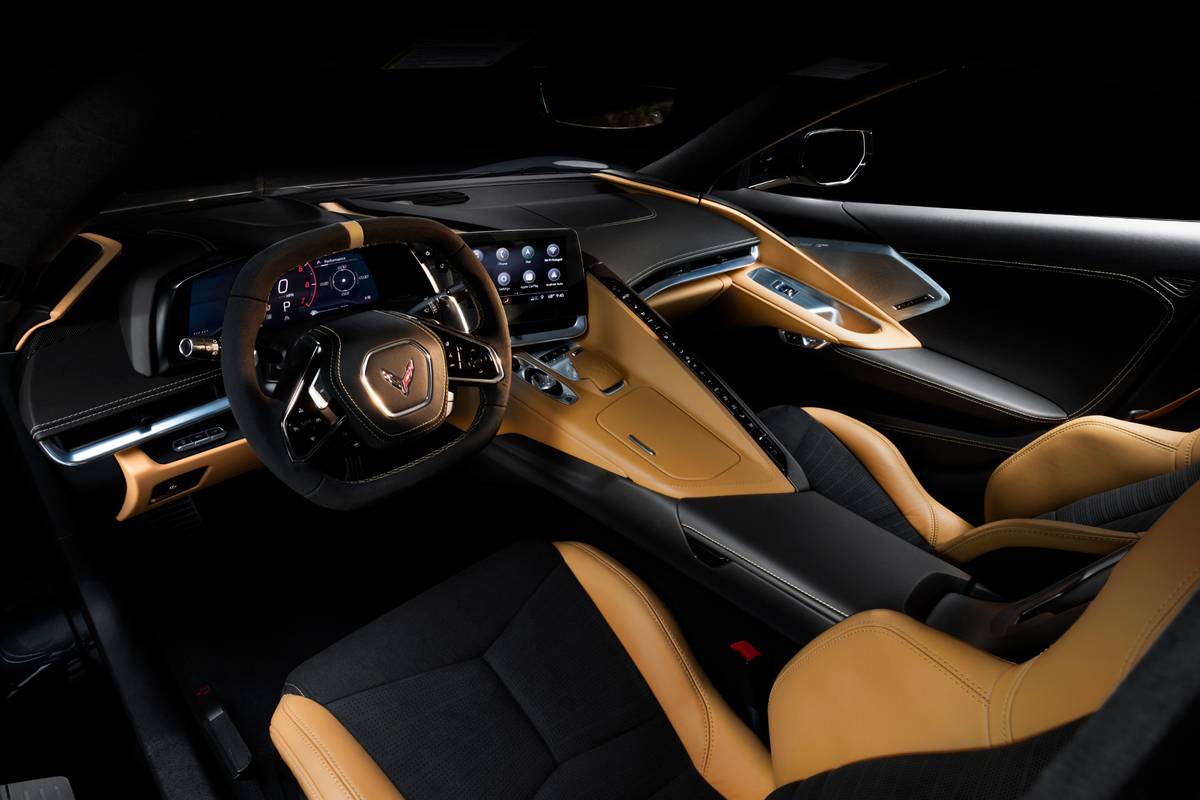 As feared, you won't get the visceral joy of rowing your own gears, as the 2020 Stingray will notoffer a manual transmission. (You picked a fine time to tell us this, Chevy … just a few days after National Stick Shift Day? It just feels so insensitive.) However, the automaker promises that the eight-speed dual-clutch automatic the Corvette doeshave offers something a manual can't: a continuous transmission of torque and power to the wheel, offering "ultra-fast," precise shifts that happen in less than 100 milliseconds for uninterrupted acceleration, and able to keep 100 percent of the torque applied during the shift. So there's that.
5. It Looks Like a Vette Fornicated With a Ferrari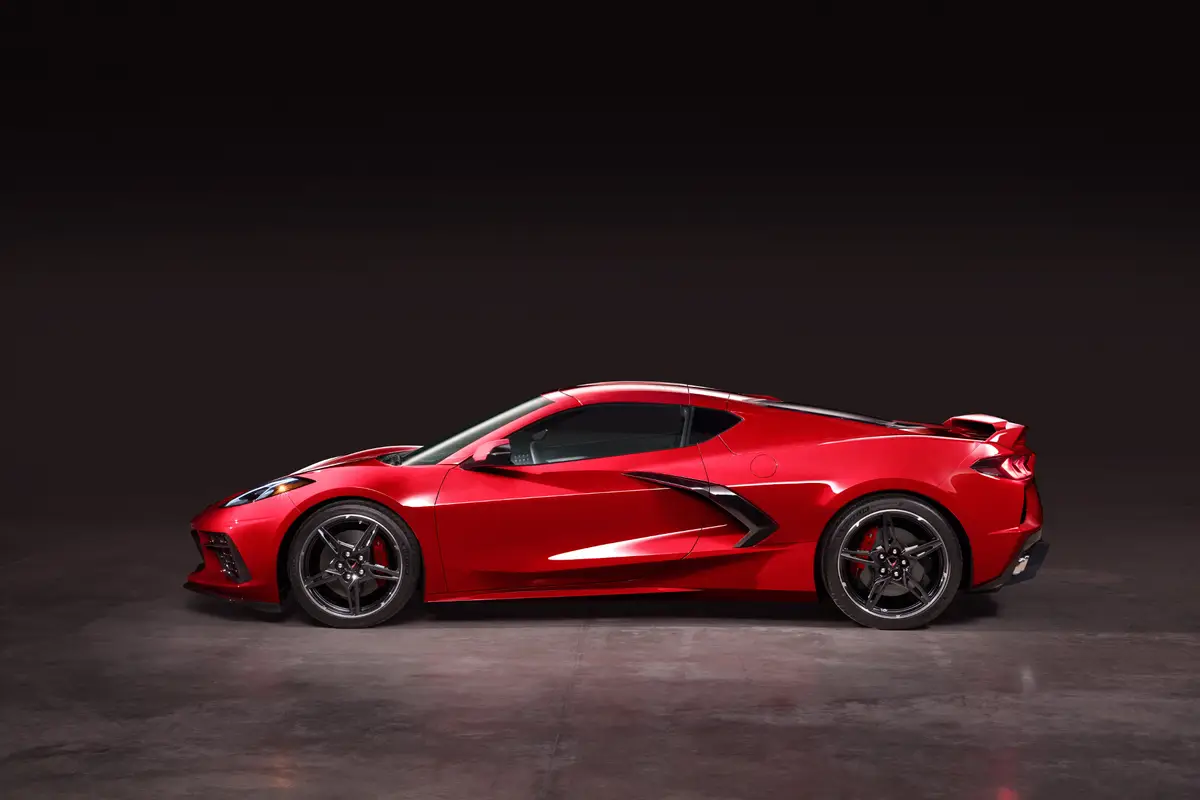 The mid-engine design immediately lends the new Stingray the look of an exotic European sports car, but, depending somewhat on the angle, you still won't mistake it for a Corvette. Chevrolet pointed to some standout design features, including:
Low-profile headlamps
Completely hidden door, hood and hatch releases
Large side air intakes for engine cooling and aerodynamic performance
A revised A-pillar shape that improves visibility
A large rear hatch that showcases the engine with seven air vents
Quad exhaust tips located on the vehicle's outboard ends
Dual-element LED taillamps with animated turn signals
6. Not Only Can This Car Go, But It Can Carry Cargo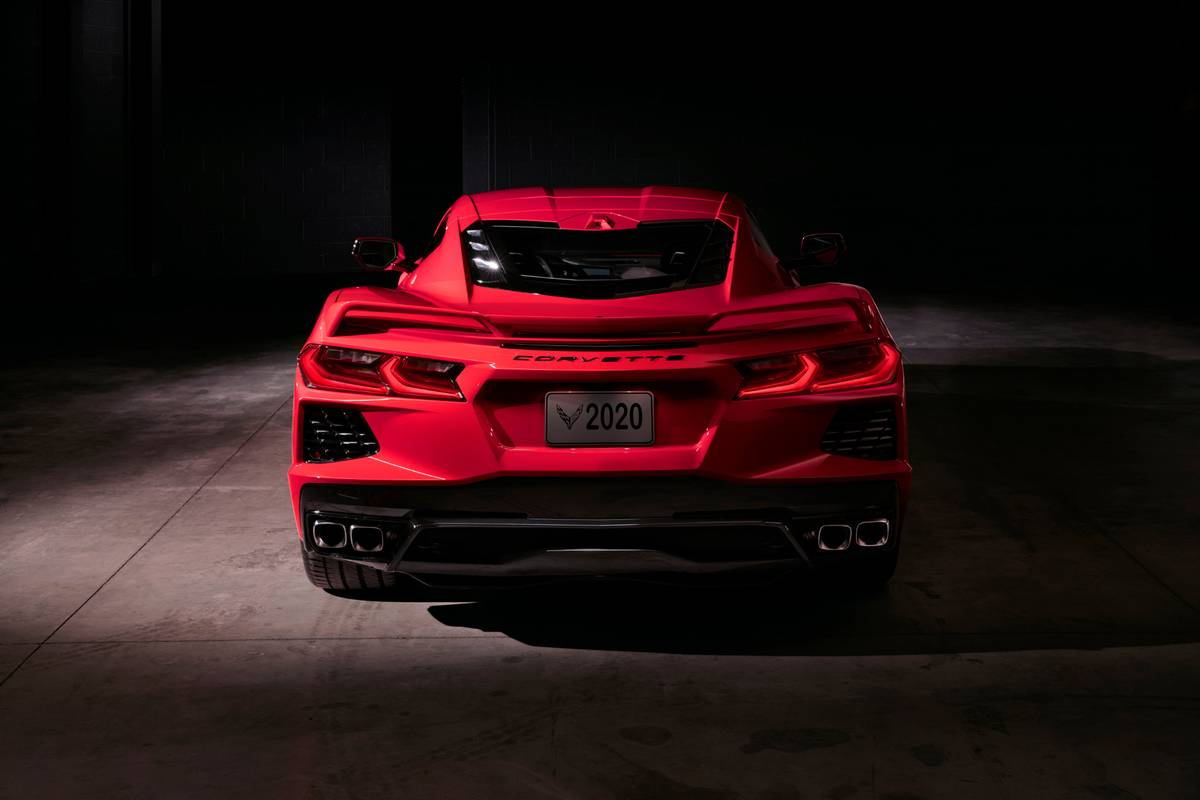 Again, to be attainable in some relative sense, a car has to be able to serve as a daily driver for someone willing to make some obvious concessions. Cargo space, fortunately for 2020 Corvette buyers, won't be one of those concessions: The mid-engine design allows for front and rear storage compartments totaling 12.6 cubic feet, and Chevy claims the rear compartment can accommodate two golf club bags.
7. It Takes a Curb-Clearing Cue From Tesla
Chevrolet wants to spare you some cold sweat when you encounter the low-riding sports-car owner's equivalent of walking through a minefield. An optional front suspension lift helps you clear curbs, speed bumps and steep driveways, and — like Tesla's similar feature — is programmable via GPS. A two-position hydraulic lifter allows nearly 2 inches lift to get you over the hump without hearing that stomach-knotting scraaaaaape! Additionally, the optional Z51 Performance Package, which introduces a host of new technology to the 2020 Stingray, adds a performance suspension with manually adjustable threaded spring seats.
8. It's Coming Soon
It would seem cruel for the Corvette faithful to have to wait this long for the mid-engine version and then have to wait some more for their chance to buy one. The 2020 Corvette is set to go on sale in "late 2019," so get your financial affairs in order and start making space in the garage.
More From Cars.com:
Cars.com's Editorial department is your source for automotive news and reviews. In line with Cars.com's long-standing ethics policy, editors and reviewers don't accept gifts or free trips from automakers. The Editorial department is independent of Cars.com's advertising, sales and sponsored content departments.