5 Best Cars to Take to the Drive-In
2017 Chevrolet Grand Sport; Cars.com photos by Matt Schmitz
CARS.COM — My early drive-in experiences as a young child were magical, and likely a vehicle for a film fixation that would persist throughout my life. The actual vehicle in which those memories were made was my parents' beige, rust-prone 1973 Chevrolet Suburban that ferried me to double features like "Star Wars" and "Close Encounters of the Third Kind," and "Raiders of the Lost Ark" and "Superman II."
Related: Drive-ins Dwindle But Nostalgia Is Still Strong
Evidently, we only saw movies scored by John Williams (but I digress). My mom and dad would drop the tailgate and relax in the rear cargo area while my sister and I spread out sleeping bags and pillows on the roof and watched from atop our perch, the luggage rails the only partition between us and going over the side — an arrangement I doubt would pass muster with today's child-safety standards, but it seemed pretty cool at the time.
We can debate all day long about whether movies have gotten better or worse since then, but cars are infinitely and indisputably improved. I still have a soft spot for my parents' rusty old SUV, but as outdoor movie season winds down, here are five cars better suited to the time-honored tradition of the drive-in ...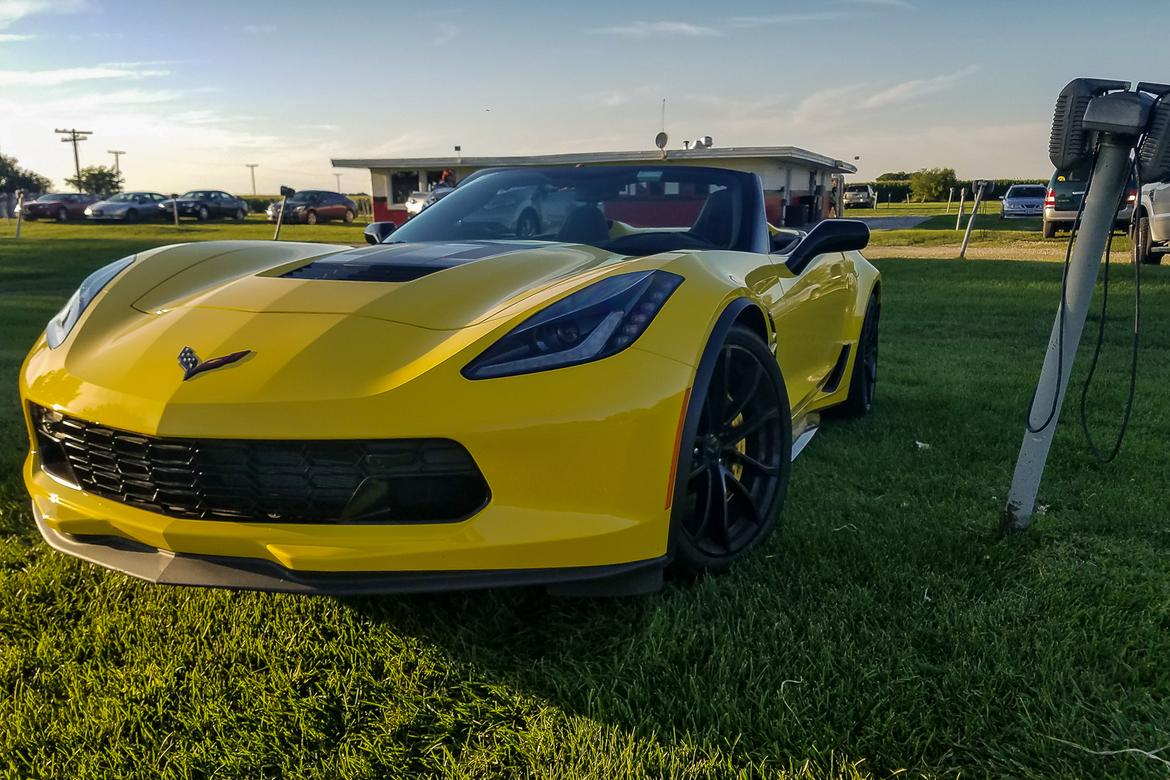 OK, if you're going to the drive-in to actually participate in some measure of, like, appreciation of the cinema, the 'Vette, well ... sucks. Under that pretense it may actually be a contender for the worst car for this particular purpose. You and your single passenger are too cramped for comfort for that long, and the windshield breadth, height and configuration do not lend themselves to an unobstructed view of the screen. And let's be honest: Between the dimensions of the cockpit and the protrusion of the shifter (assuming you're in a manual, which you definitely should be), the Corvette doesn't lend itself to getting any of that old I-found-my-thrill-on-Blueberry-Hill mojo going.
However, the drive-in, in a cultural and historical sense, is about more than just watching a movie. For teen drivers and 20-somethings in the '50s and'60s, it was a place to congregate to see and be seen with your fella or best girl in your customized ride a la Greased Lightning. And what better car for this most nostalgic exercise in Americana than the original American supercar?
If your experience is anything like mine when I took the 2017 Corvette Grand Sport ragtop to the drive-in earlier this summer, you'll have more eyes on you than anything up on the screen.
This one's a no-brainer. The Stow 'n Go seats create a ginormous flat surface ideal for settling in for a long night at the moving pictures. Cars.com's Best of 2017 boasts plenty of mini cubbies and storage nooks in back for your popcorn, Sno-Caps, Milk Duds, Red Vines and Coca-Colas. And all you've gotta do is park with your rear end facing the screen (the Pacifica's, not yours), pop the liftgate and spread out your blankets and pillows, and you're snug as a bug in a rug while sheltered from the rain should Mother Nature try to throw water on your good time.
Oh, and if the movie turns out to be terrible — perhaps you're seeing "The Glass Castle" — you can just pop a better one from your own Blu-ray collection (we recommend "Room" if you're bent on Brie Larson that night) courtesy of the fantastic Chrysler Uconnect infotainment system.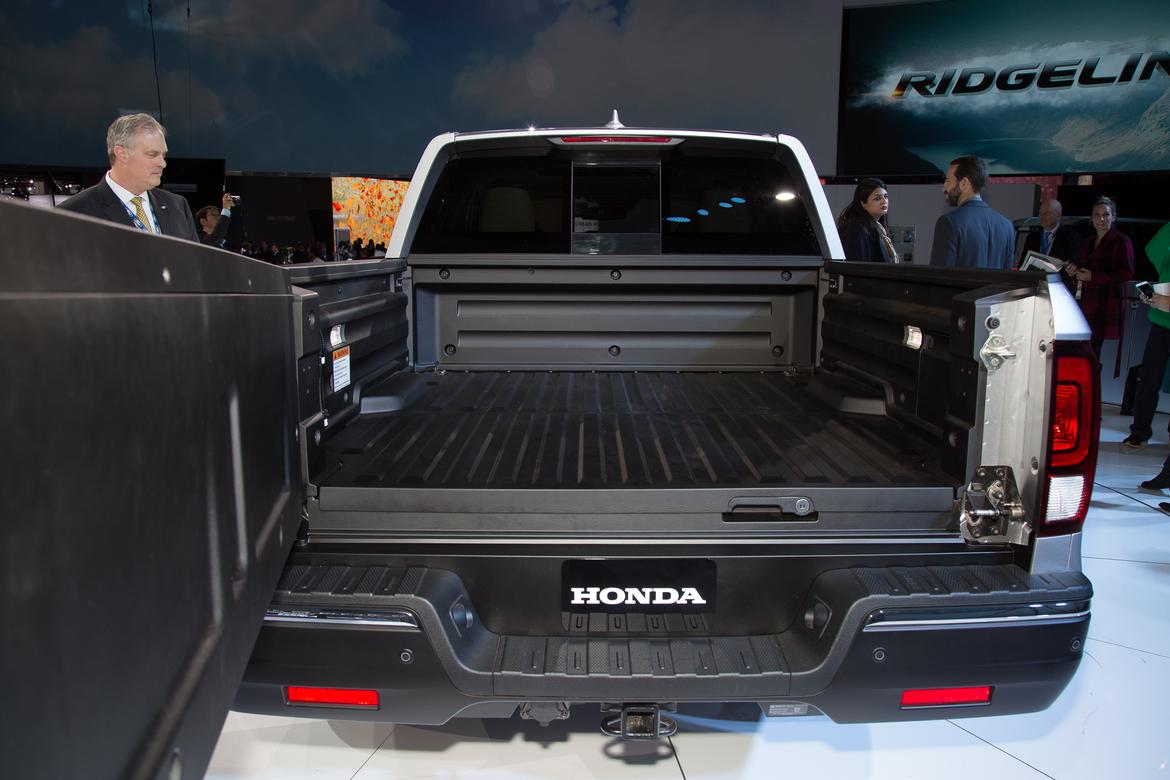 Any ol' pickup truck'll do if you want to have a nice, spacious, elevated view of the movie. Just back in to your stall, drop the tailgate and set up your lawn chairs, beanbag chairs or SlothSaks, and you're ready to roll when the film strip does. But where the Honda Ridgeline separates itself from the pickup pack — apart from being the only one in its segment with a full-size trunk incorporated into the floor of the truck bed for you to stash your movie-watching supplies — is the ability to turn itself into one big surround-sound system. No, really: Truck bed occupants will literally be surrounded by the film soundtrack played through your radio, ensuring a fully immersive cinematic experience.
Quoth Mark Williams from our sister site PickupTrucks.com: "A cool option we like — available on the top-level RTL-E and Black Edition — is the audio system Honda engineers embedded into the bed by mounting four 'exciters' to the inside of the bed walls, effectively turning the entire bed into a speaker. Since the exciters are inside the closed bed walls, they are protected from damage by cargo loads or bad weather."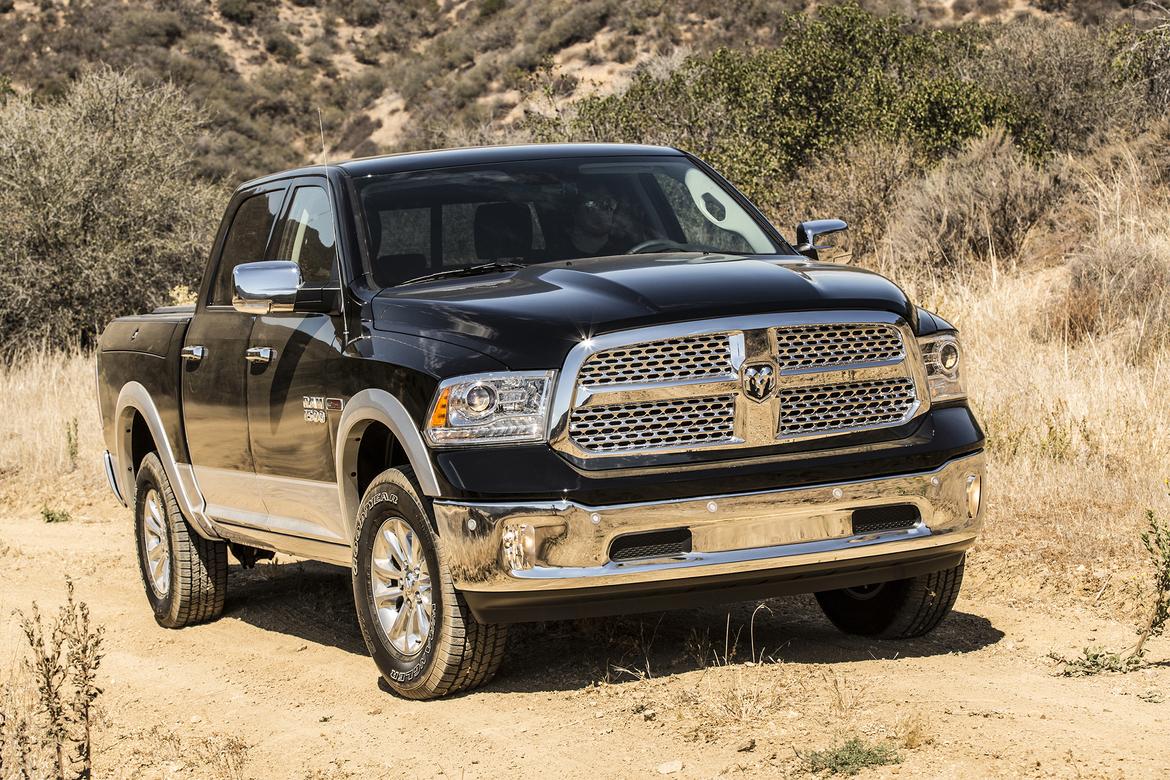 Having optimized sound to maximize your film experience is cool and all, but c'mon, who are you, friggin' A.O. Scott over here? You came to have a good time chillin' outside with friends 'n fam on a warm summer's night with a fun distraction in the foreground. To that end, vehicles come no better equipped for drive-in movies than the Ram 1500. What makes it more desirable than any other pickup? Why, the RamBox, of course. We feel compelled to note that you really should spend your money at the drive-in theater's concessions stand to support this dying breed of old-school entertainment, but if you're gonna bring your own treats along anyway, go big or stay home.
The RamBox Cargo Management System is technically just a fancy toolbox incorporated into the side rails of your truck bed that flips open to reveal a massive locking, conveniently lit storage space inside your hull. Get this, though: It's drainable, meaning you can fill that bad boy with ice to keep your candy bars and other movie treats cool - you can put six packs of bee ... soda in here! You'll be the best stocked vehicle in the whole drive-in, and everyone you're with — and, if you're generous, the next car over — will have a tonneau fun.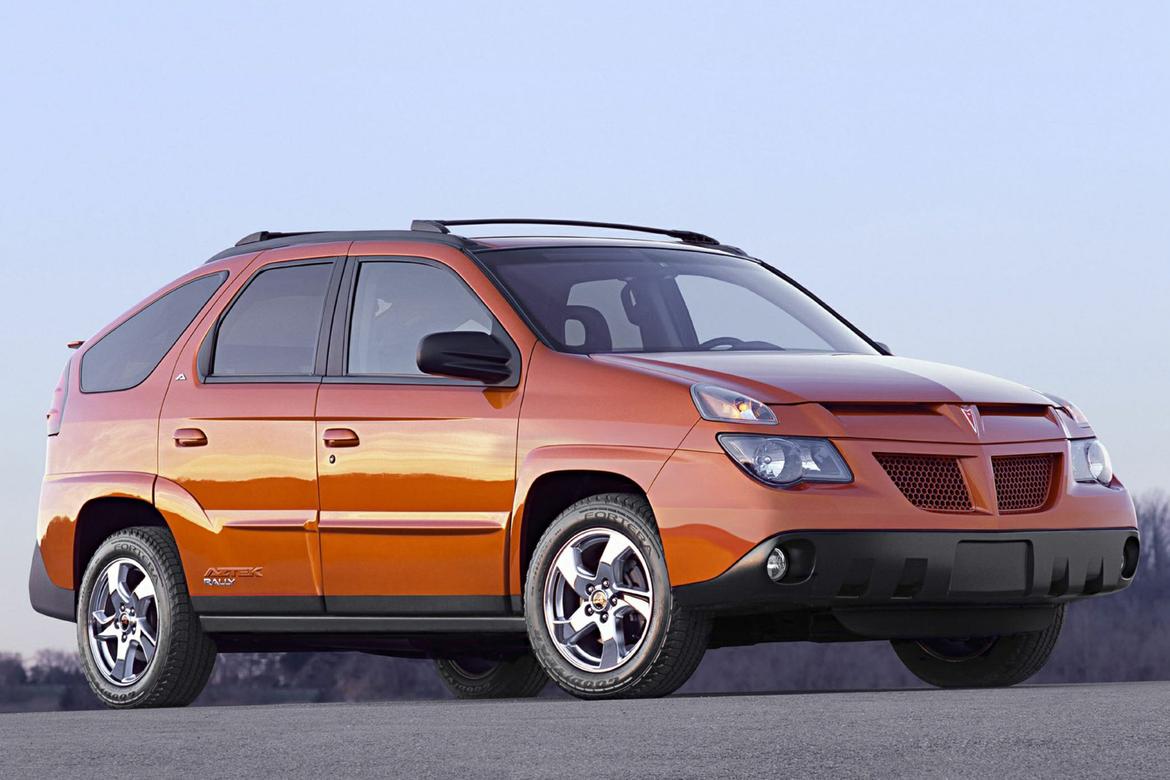 The dozen-years-defunct Pontiac Aztek has been called "hapless" and "the greatest failed model in recent history." It looks like a Nissan Juke got run over by a steamroller. It may not be the most popular car on the road, but the Aztek's got sump'm them haters ain't got: an attached tent that enables you to set up camp in mere minutes anywhere you can put 'er in Park — in this case, the drive-in. Before you cool-story-bro me, in the rural areas where today's remaining drive-ins are often found, instead of indoor movie menaces like people texting or kids kicking the back of your seat, you must contend with mosquitos.
Bloodsucking insects are such a common nuisance at drive-ins that they still, to this day, run those vintage cartoon reels telling you that you can buy nontoxic mosquito-repellant bracelets at the concessions stand. Of course, those are roughly as effective as asking the mosquitos to go bug someone else. But in the Aztek, even on a particularly skeeter-heavy evening, all you gotta do is zip up your transparent bug screen and continue enjoying the flicks, bite-free, sprawled out in the back of your SUV.
Oh, and did we mention the Aztek is (OK, was) available with a combo center console/removable cooler; stereo controls in the rear cargo area so you can adjust the sound without climbing into the front seat; and a stowable inflatable air mattress with built-in hand pump?
In the immortal words of Han Solo in "Star Wars": "She may not look like much, but she's got it where it counts, kid."