50 Shades Darker: Night Editions Creep Into Showrooms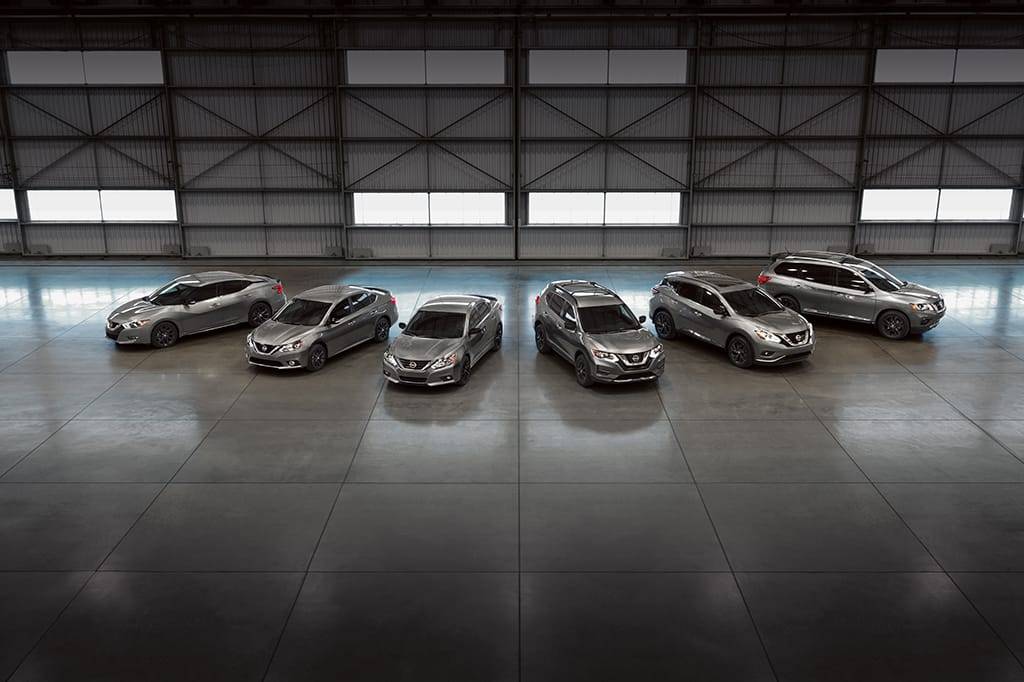 CARS.COM — Stroll through your local auto show and you may be surprised just how dark it is in there. It's got nothing to do with the big fluorescent overhead lights, and more to do with the blacked-out "night edition" packages that have popped up in vehicle lineups in the last couple years.
Related: Nissan Takes 6 Models to the Dark Side With Midnight Editions
Nine different automotive brands offer some sort of blacked-out "Night," "Midnight," "Nightfall" or related package. A few more offer a black-themed trim. Some (like Chevrolet) paint the whole vehicle black for that "murdered-out" dipped look. Some (like Ram) let you still choose colors, including some very un-night-like hues, but switch all of the brightwork to blacked-out or smoked tones. We've assembled a list here of the latest nighttime packages available for the 2017 and 2018 model years so you can see what rolls up to your door after the sun has set.
Opt for the Midnight Edition of the 2017 Chevrolet Tahoe or Suburban (available in either LT or Z71 Off-Road trims) and you'll get a blacked-out grille, black roof rails, black wheels and black Chevy bow-tie badges.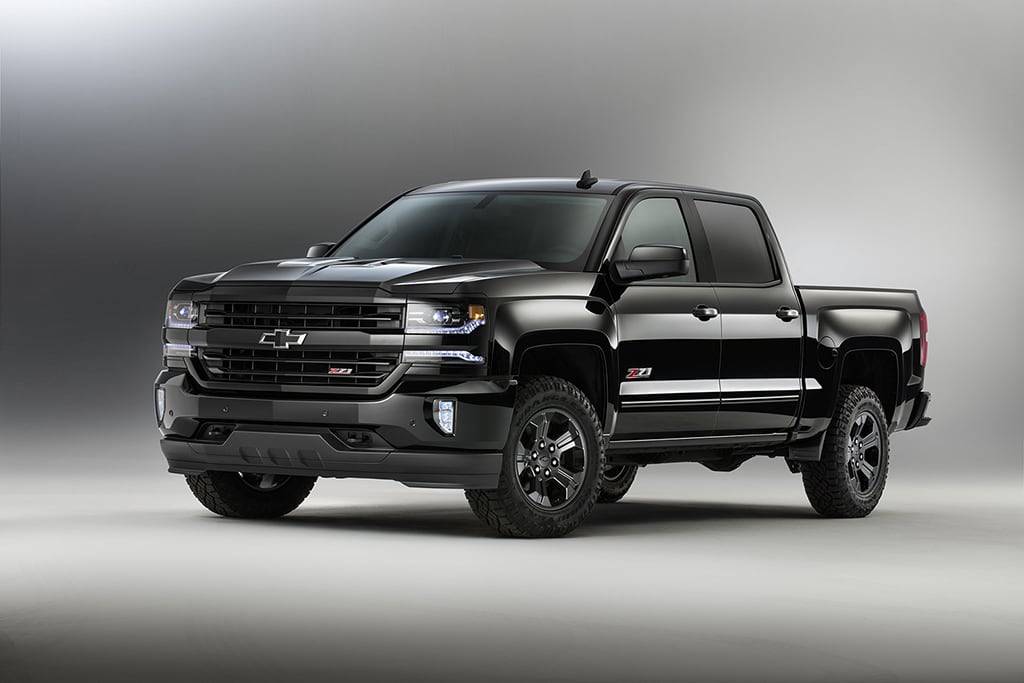 The Chevrolet Silverado and Silverado heavy-duty 2500 and 3500 pickup trucks also come in a Midnight Edition, but only on the off-road Z71 LTZ trim level. You'll get black wheels, black grille, body-color door moldings and handles, and more to darken your truck.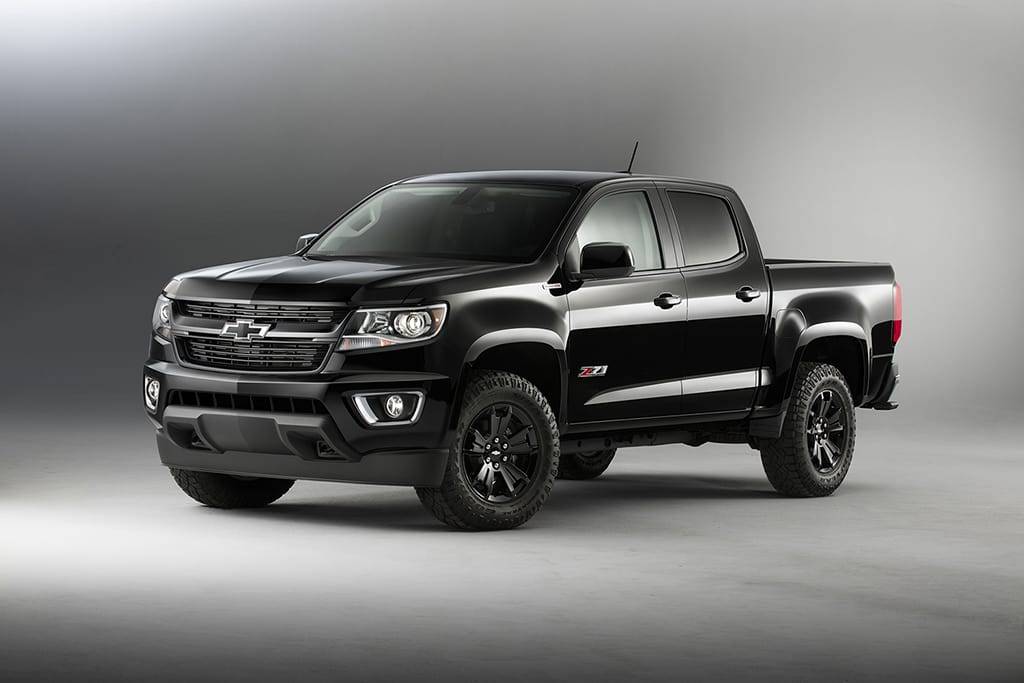 Available in both LT and Z71 Off-Road trims, the Colorado Midnight Edition continues the blacked-out theme with black wheels, grille, door sills, bow-tie badges and bedliner.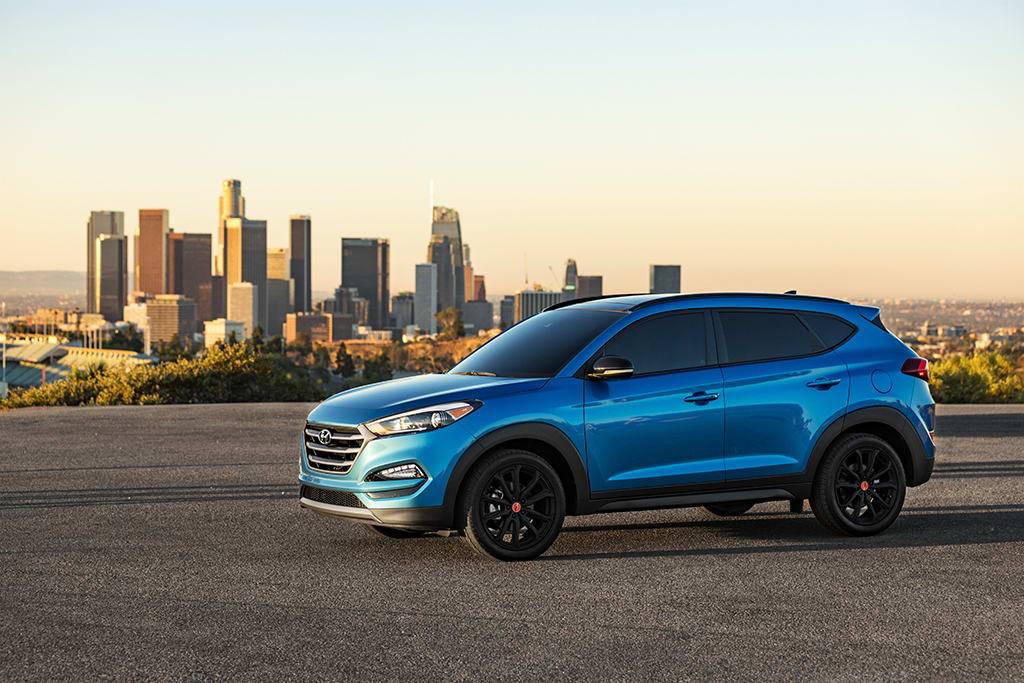 The 2017 Hyundai Tucson Sport got a Night edition as well, with black 19-inch wheels, black panoramic moonroof, black mirrors and some nicer trim on the leather-clad interior.
Is your Mercedes-Benz S-Class coupe not exclusive enough for you? Grab the Night Edition, with its blacked-out grille, wheels, mirrors and special badging on the AMG steering wheel.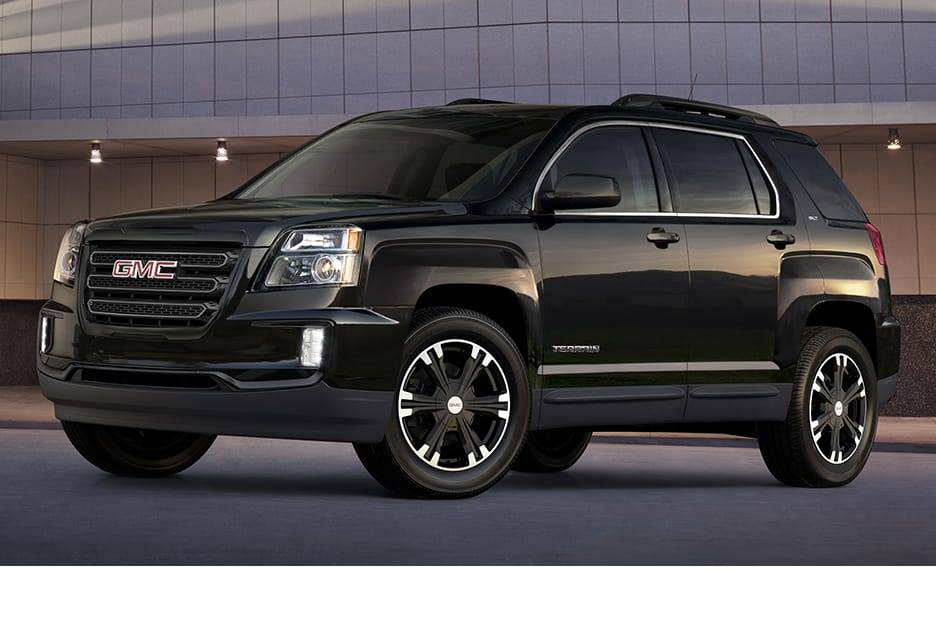 There's one last hurrah for the old 2017 GMC Terrain before the totally redesigned 2018 model arrives, and that's the Nightfall Edition, with its blacked-out trim and wheels on the SLE-2 and SLT models.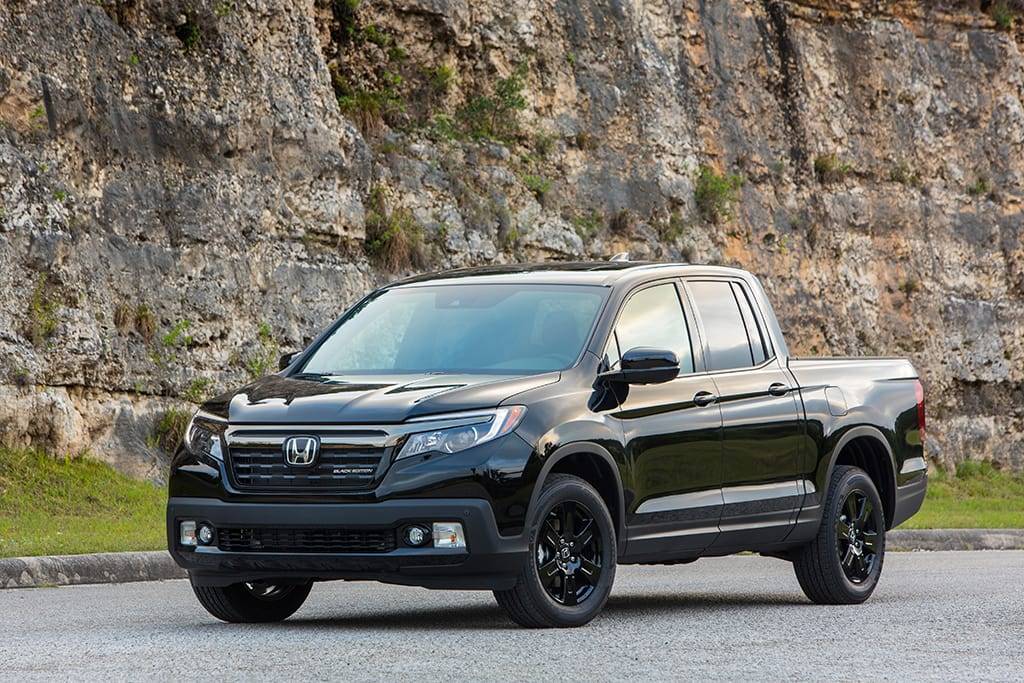 The top trim on the Honda Ridgeline isn't technically a "night" edition, but it may as well be — it's the Black Edition, featuring a murdered-out monochrome paint scheme, black wheels and black leather interior with black headliner and red accent lighting.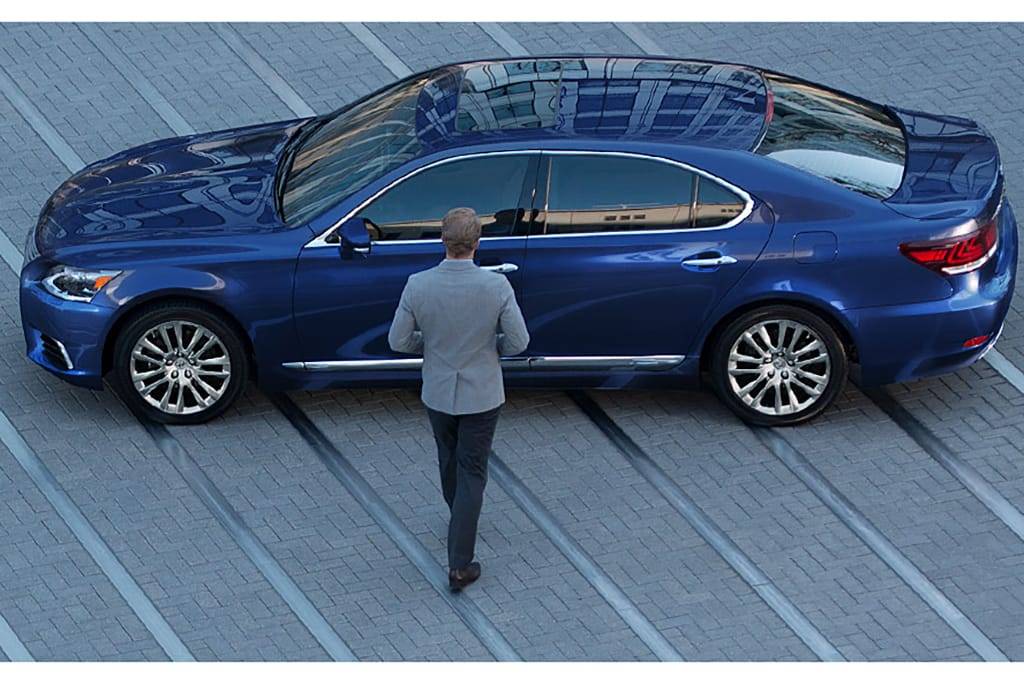 Lexus is putting out only 250 of the Nightfall Edition of its 2017 Lexus LS 460 sedan, with an exclusive paint color, unique leather interior and all the goodies you could imagine.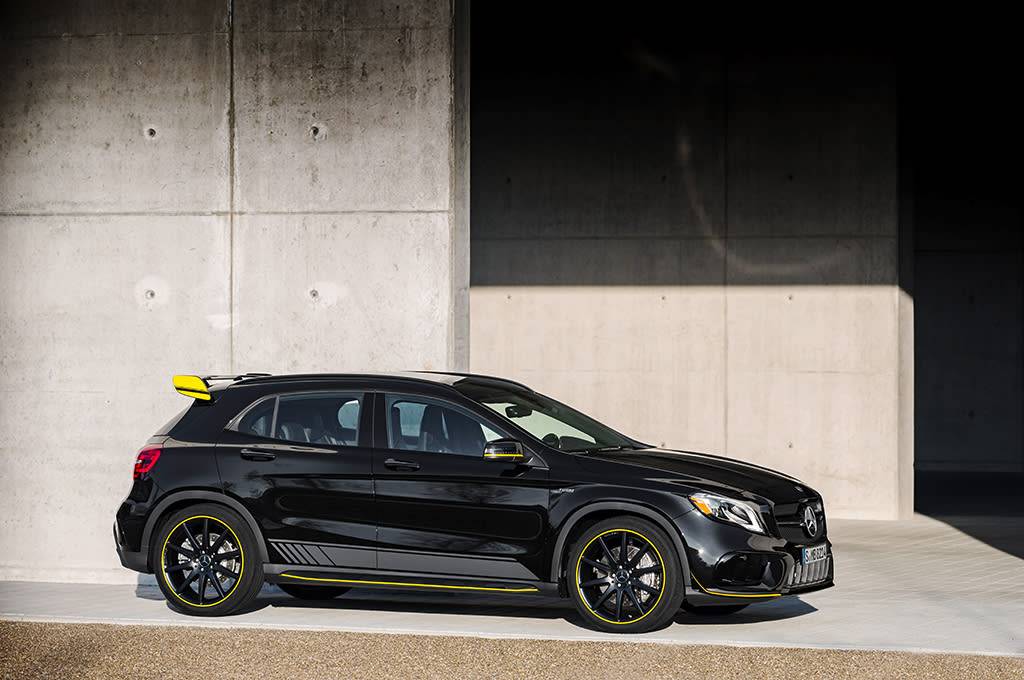 Later this year, the new Mercedes-AMG GLA45 is coming, and you can specify it in an exclusive Night Edition as well. It comes with black 19-inch AMG wheels, black window trim, exterior mirrors, roof rails, exhaust tips and exterior accents.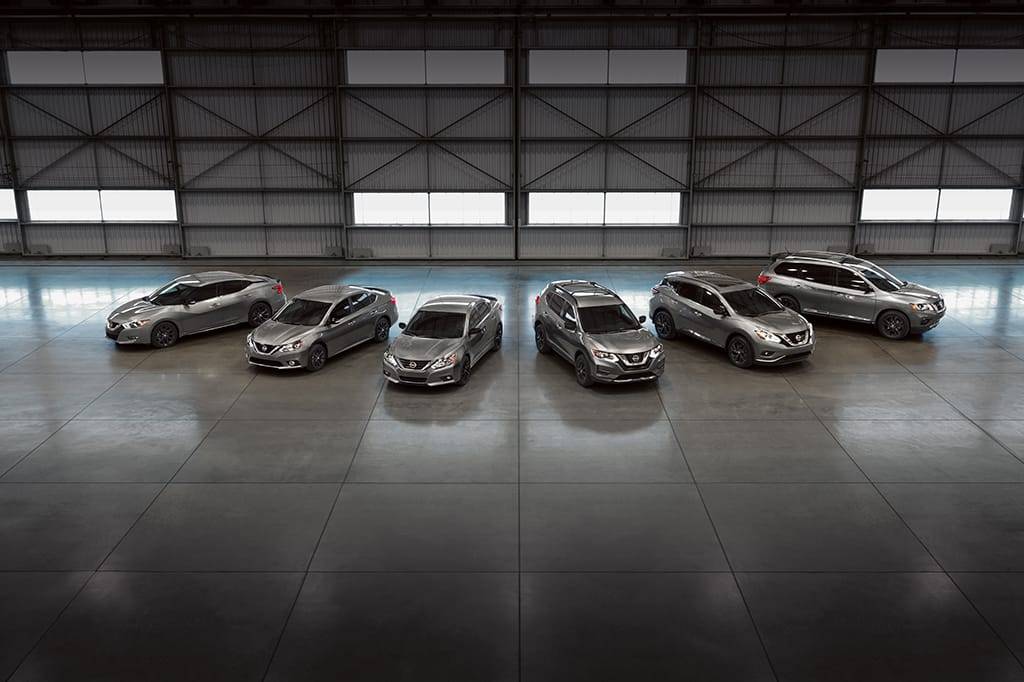 For 2017, Nissan has extended the Midnight Edition package to six models: Sentra, Altima, Maxima, Rogue, Murano and Pathfinder. All of them feature black wheels, black trim, black mirrors and some also come with some optional extras included.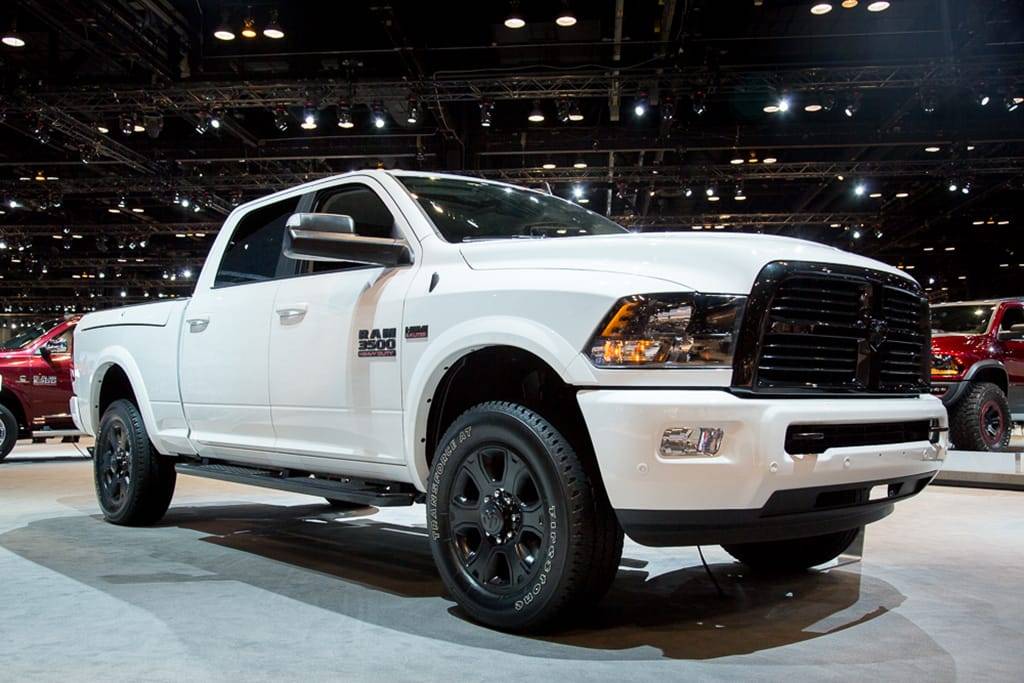 Ram 1500heavy-duty 2500 and 3500 pickups are also available in Night Editions, but unlike most other brands, they can be had in a variety of colors. The black metallic grille, flat black wheels, black mirrors and black trim are part of the package.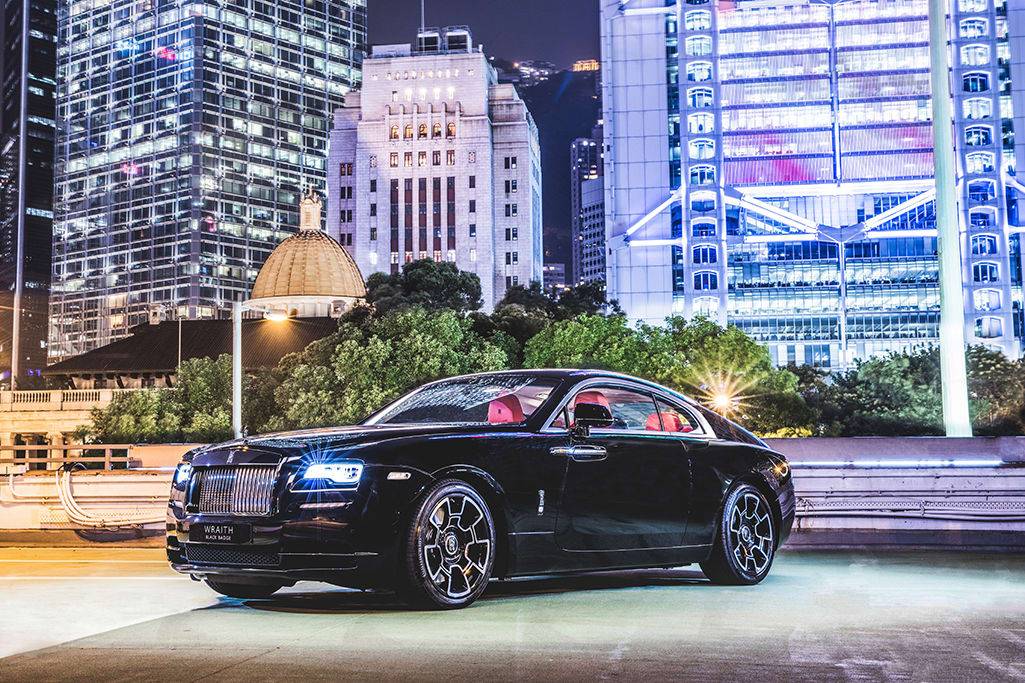 The dark urban look has made it to the most prestigious badge in the automotive pantheon of brands, with Rolls-Royce offering it on the Wraith coupe and Ghost sedan. The famous Flying Lady hood ornament morphs into a "high-gloss black vamp, scything through the night-time cityscape," while black trim, badges, unique wheels and carbon-fiber interior trim round it all off.