8 Cars, Concepts and Technologies That Ruled 2019 CES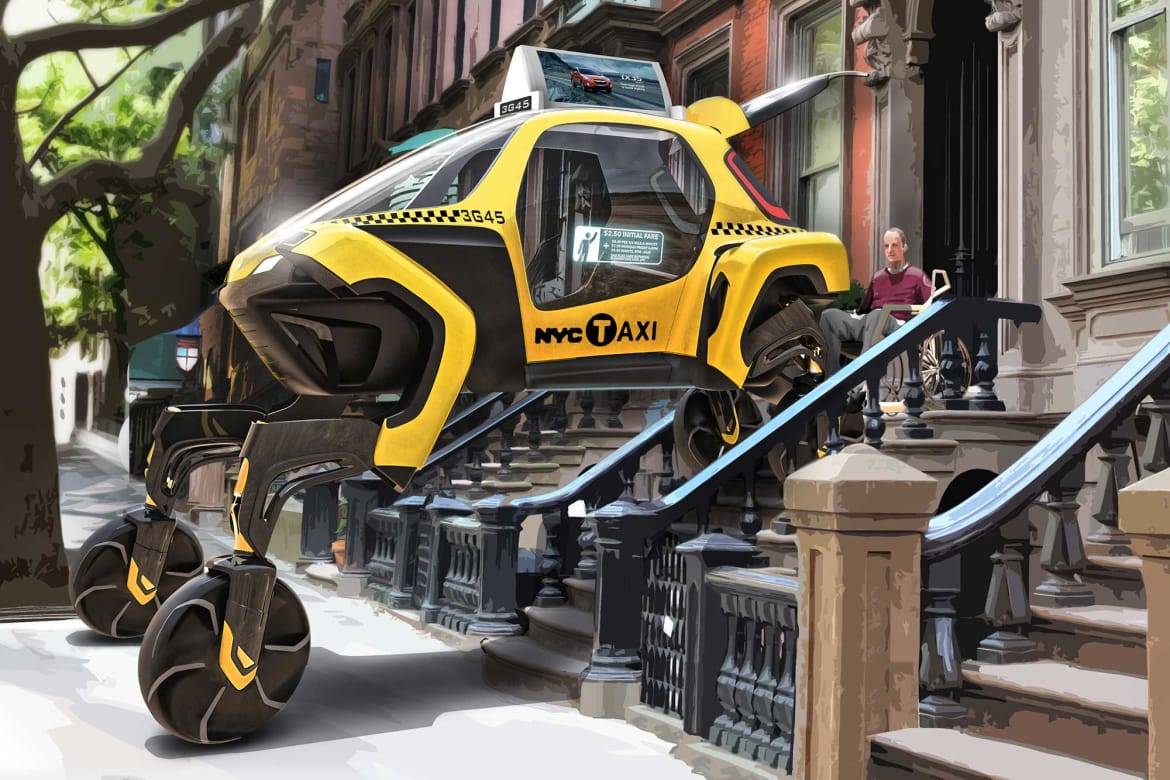 Cars that drive on their own, talk to each other and even step over obstacles are all part of the 2019 Consumer Electronics Show, held in Las Vegas. CES is more than just a hazy hint of some distant, imaginary future of rainbow-powered flying cars. In fact, the show gives a highly detailed glimpse of what you might drive — or, more precisely, what could soon drive you — only a few years down the road.
Related: Look Out Tesla: Here's the EQC, the 'Mercedes-Benz of Electric SUVs'
In some cases, like with the latest Nissan Leaf electric car and its 200-plus miles of range, the tech previewed at CES is only months away. Over at Mercedes-Benz, the EQC all-electric SUV doesn't just represent a new addition to the German automaker's lineup of alternatively powered vehicles — the SUV, which hits dealers in 2020, helps usher in a whole EQ-badged sub-brand that will eventually comprise 10 electric vehicles by 2025.
Want something more outlandish and futuristic? The Hyundai Elevate concept could double as a "Transformers" character. Instead of regular wheels and axles, the spiderlike Elevate has articulating legs to roll down a normal street, pick its way over rough terrain and even climb stairs or cross treacherous gaps. The goal is to provide ultimate vehicle freedom regardless of conditions.
Keep reading to learn more about the wildest, most fascinating automotive tech revealed at CES 2019: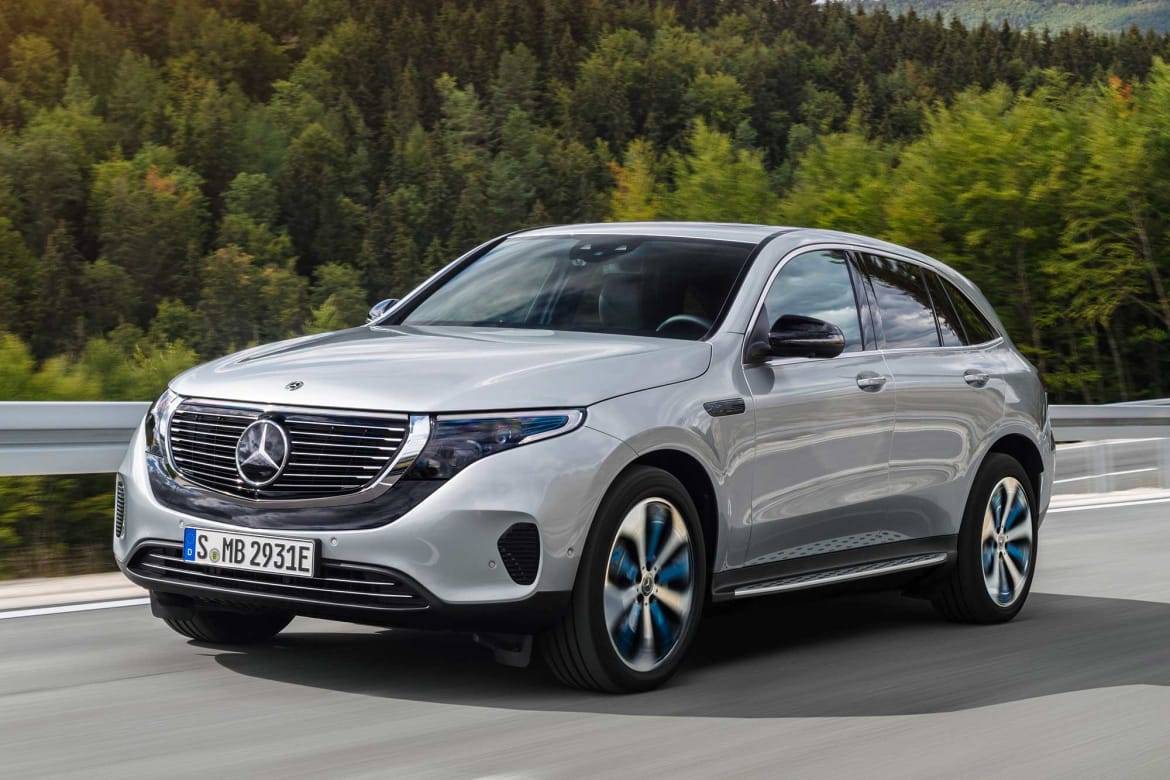 1. Mercedes-Benz EQC
You're looking at far more than a new electric-powered Mercedes-Benz. The EQC represents an entirely new sub-brand for Mercedes, with 10 new electric models set to arrive by 2025. Mercedes offered few hints on what the others might be, though you can bet it will comprise everything from SUVs to sedans, hatchbacks and perhaps even a small sports car. The EQC arrives here in 2020, though no price has been mentioned ahead of its impending arrival. We do know it will have all-wheel drive, 402 horsepower and an estimated 200 miles of driving range.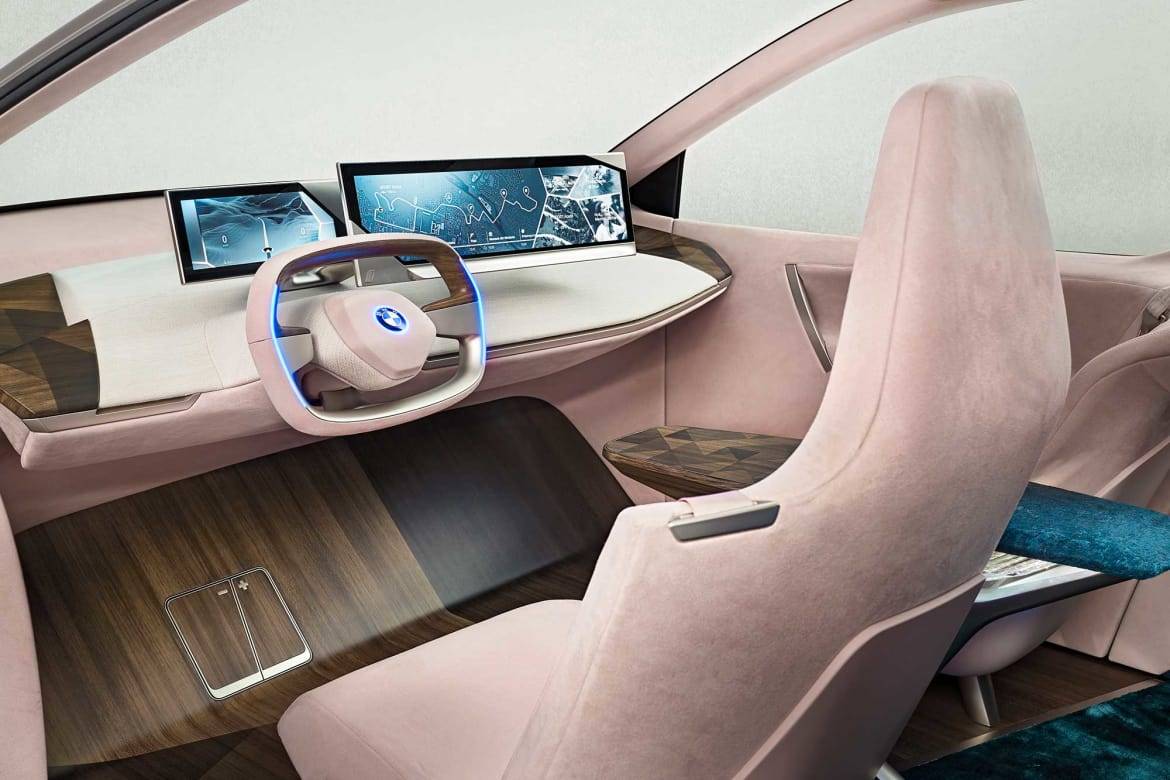 2. BMW Vision iNext
Look past the oversized grille and what you'll see is BMW's version of an electric-powered, semi-autonomous SUV or wagon that could arrive by the end of 2021. Since it's still a concept, details are nonexistent on power, price, self-driving capability or acceleration times. But the lounge-inspired interior, complete with an integrated sofa and refracted mood lighting, is a nice design flourish. Most importantly, the Vision iNext represents how BMW sees itself as cars learn to take over more driving duties — all while setting the correct mood, apparently.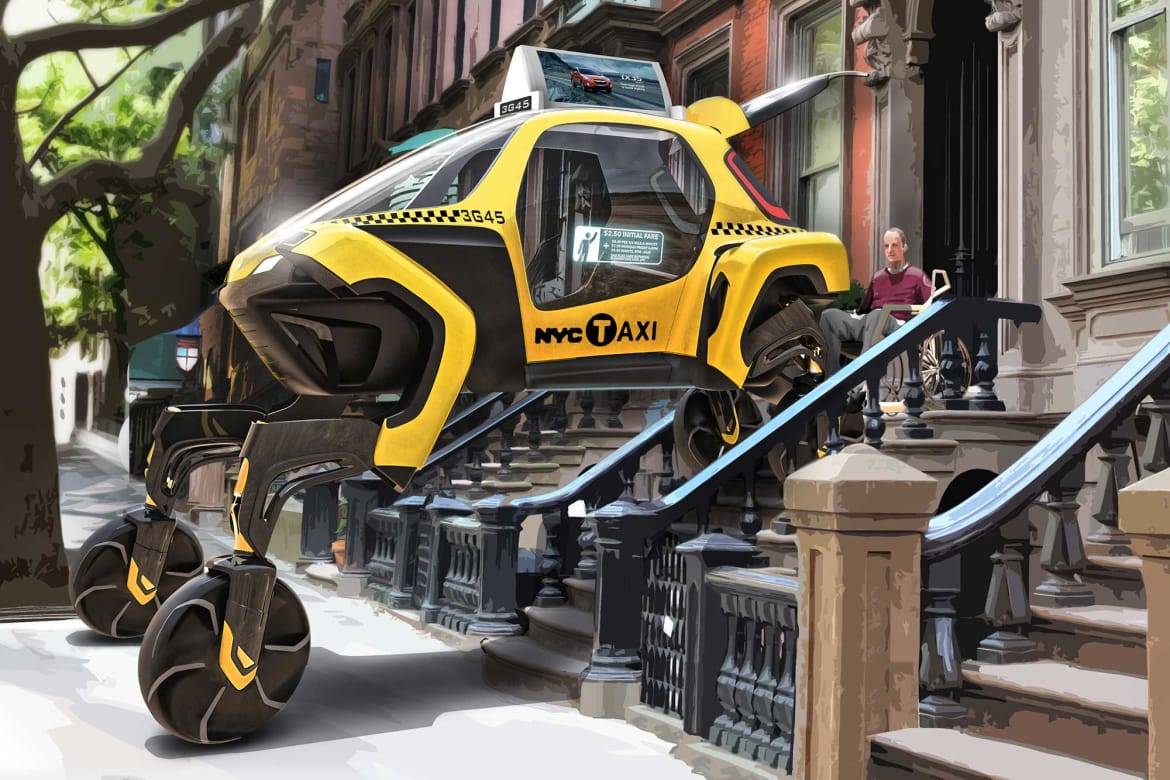 3. Hyundai Elevate Concept
Imagine a Jeep Wrangler having a tryst with Asimo, the charmingly humanoid robot that Honda has tinkered on for years. The result could look very much like Hyundai's Elevate concept, a vehicle that doesn't just drive, but also walks, jumps and climbs when needed. Four articulated arms allow the Elevate to scale dangerous gaps in the road, or even stand up and "walk" out of a snow drift if it gets stuck. Such technology appears decades away, but the Elevate concept shows what your grandchildren might someday drive — or walk — to school.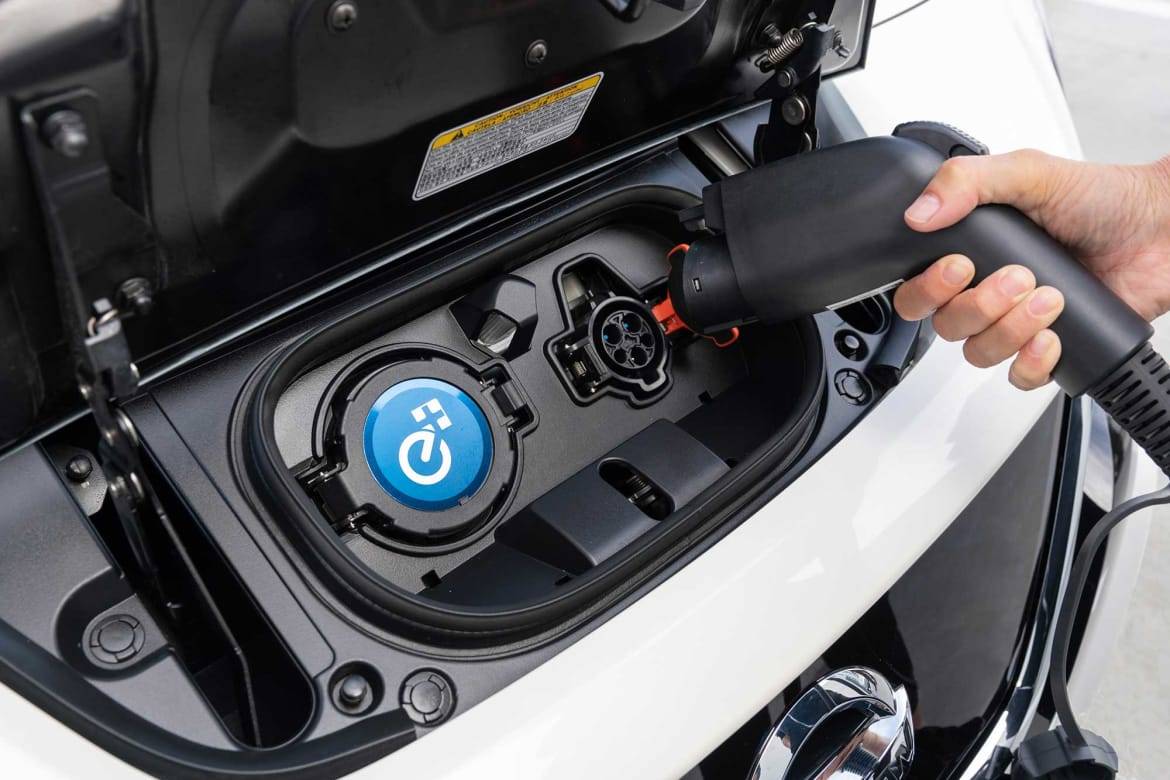 4. 2019 Nissan Leaf Plus Series
The Nissan Leaf has an overdue extension to its driving range. That should be music to the ears for electric-car shoppers, many of whom might have seen the Leaf falling behind rivals like the Tesla Model 3 and Chevrolet Bolt EV — cars with driving ranges that easily top 200 miles per charge. Until recently, the Leaf offered just 151 miles before running out of juice. The Nissan Leaf Plus, by contrast, uses a new, 62-kilowatt-hour lithium-ion battery pack (versus the standard Leaf's 40-kwh battery) that provides an estimated 226 miles of range. Sales begin in the spring, with pricing to be announced closer to the on-sale date.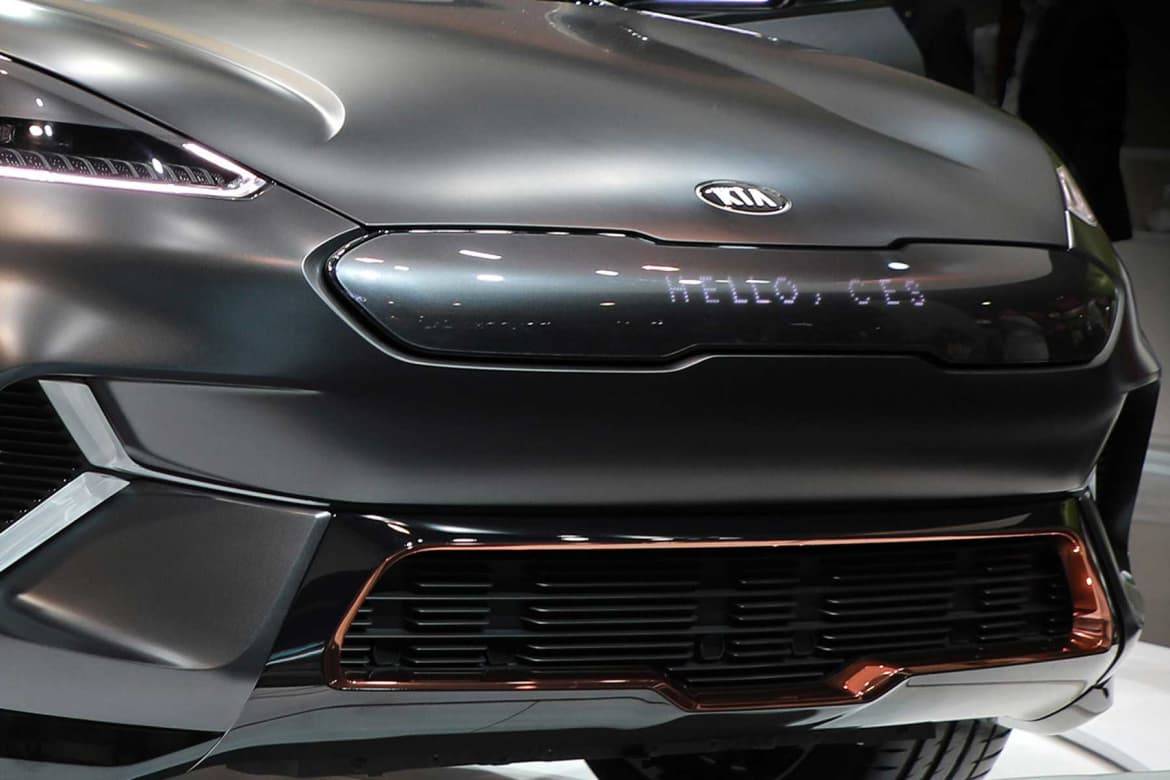 5. Kia Niro EV Concept
This Kia concept sure looks ready to roll (silently) onto dealership showrooms. The Niro EV concept rides on funky-looking alloy wheels and has the ultra-tiny side mirrors in vogue on concept cars. Underneath the bodywork and behind the superfluous details, an electric powertrain that should provide the Niro EV with an estimated 238 miles' range — mileage on par with many of today's best-selling electrics. One curious feature: The blank-looking front grille can light up and spell out messages for passersby. Kia seems to think this is a great way to greet other drivers or chat with pedestrians. We think it could also be used for, um, less cordial communications.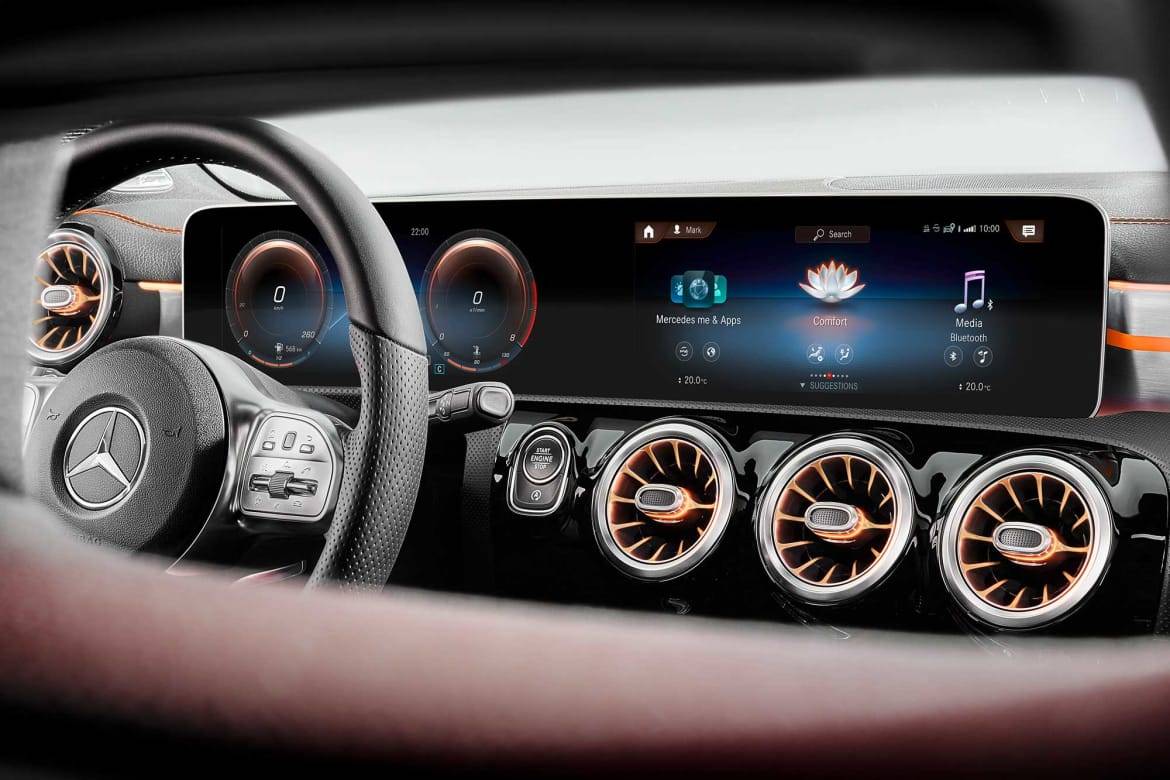 6. 2020 Mercedes-Benz CLA
Not every car at CES is electric-powered or doubles as a rock-crawling lunar rover. The 2020 Mercedes-Benz CLA is a traditional luxury sedan with four wheels and a gasoline-fed engine under the hood, yet the latest CLA sports some fascinating tech that trickled down from Mercedes' pricier offerings: A pair of optional 10.25-inch screens span the width of the dashboard to create nearly a single widescreen display. Voice commands are far more natural, too, with the CLA reprising the related A-Class' MBUX system and its "Hey, Mercedes" summoning. Mercedes-Benz also says the CLA's available camera and radar systems can now see up to 1,640 feet ahead.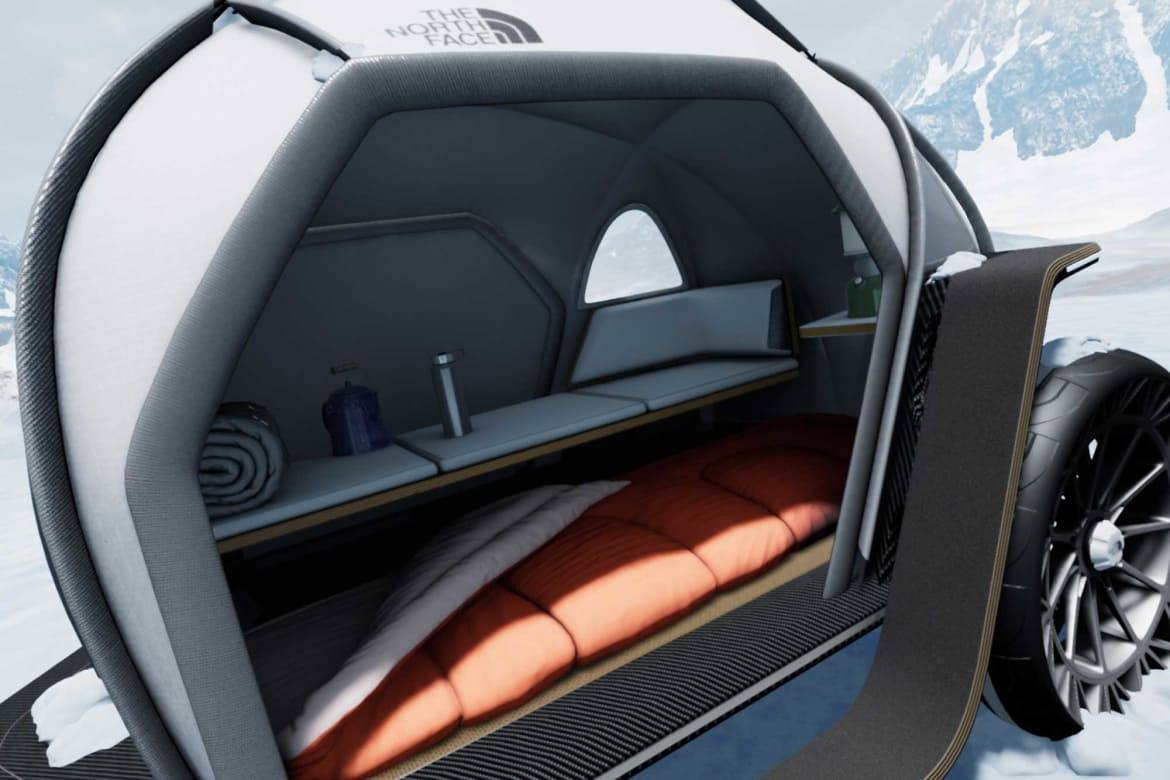 7. BMW and North Face Futurelight Camper Concept
Do unwanted insects in the tent still factor into the future of camping? Maybe, but at least BMW and North Face have created a tent that will leave creepy-crawlies truly impressed — and hopefully less hungry. Using "nanospinning" technology, the concept stretches a lightweight mesh material around a dome-shaped frame. While this material is waterproof, it also allows air to flow through with nano-sized holes that permit a refreshing breeze. We're impressed … but pass the bug spray before we get out.
Related: Waze of Seeing: Study Shows Which Nav Systems Users Want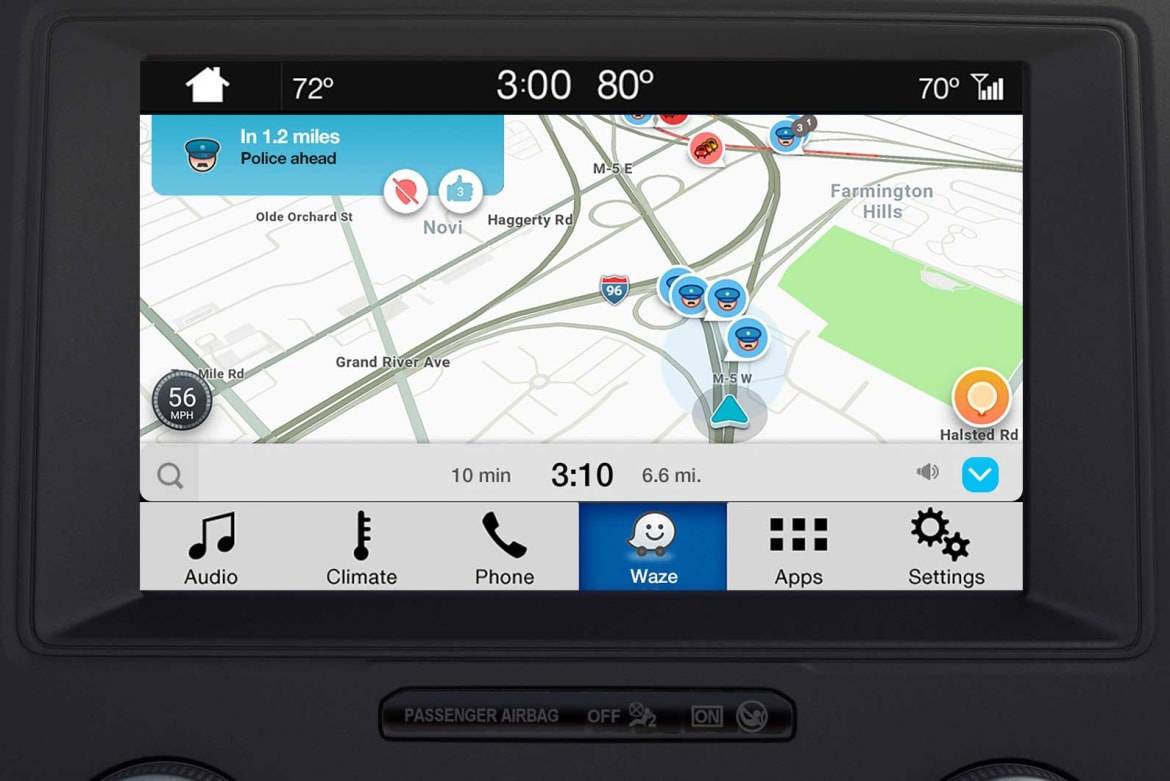 8. Ford Parts Waze With Outdated Navigation
We know, the puns are cringeworthy. But it's big news that Ford has worked with Waze, the popular crowd-sourced navigation app, to bring its functionality to your next Ford car or truck. Users can program Waze into the car using the AppLink in Ford's latest Sync 3 system. One caveat for iPhone users: Waze will not appear in CarPlay, but you can still access it via touchscreen. While it's not as cutting-edge as a walking car or self-driving software, this could save time (and a few relationships) the next time you're stuck in traffic.
Cars.com's Editorial department is your source for automotive news and reviews. In line with Cars.com's long-standing ethics policy, editors and reviewers don't accept gifts or free trips from automakers. The Editorial department is independent of Cars.com's advertising, sales and sponsored content departments.