Audi Adopts Power-Based Naming Scheme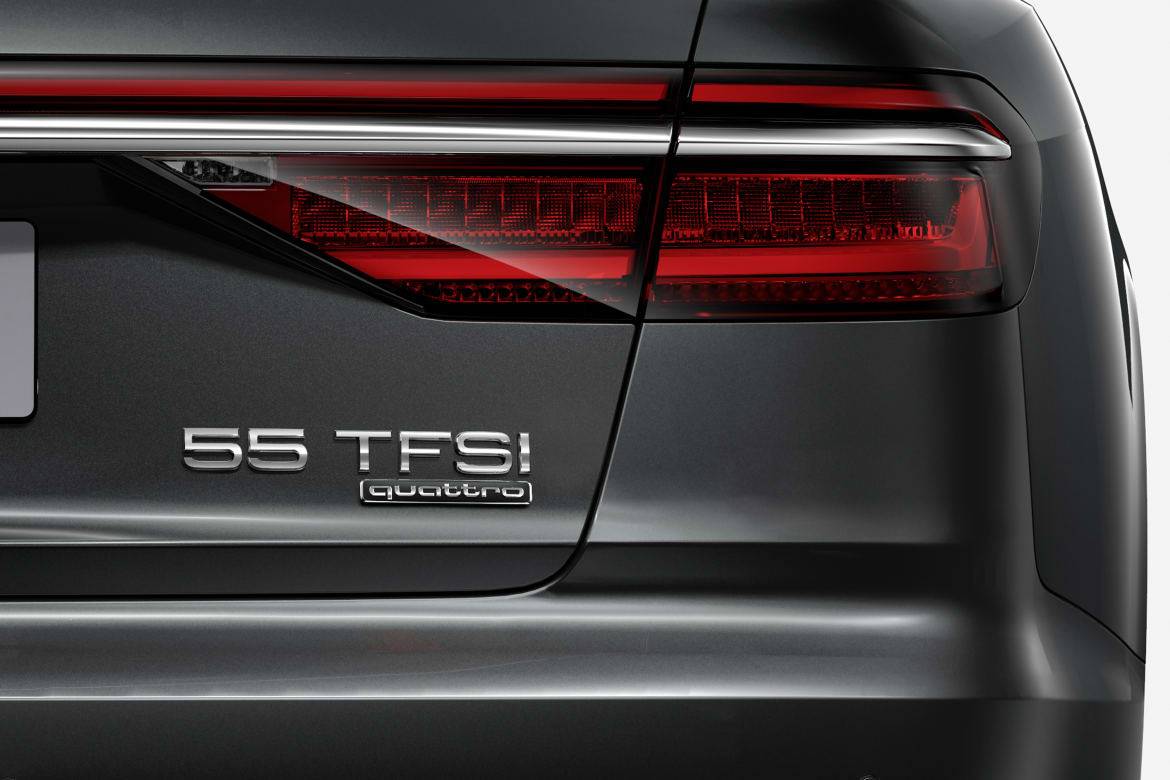 CARS.COM —  Luxury automakers seem to love to come up with new naming conventions for their models just to keep us on our toes. Audi is the latest, following such rebadging efforts by Infiniti, Lincoln, Cadillac and Mercedes-Benz.
Related: 2017 Audi Q7: Are Four Cylinders Enough?
Making it simpler than some others, Audi announced that it will keep the current letter-number model names, such as A4 and Q7. But it will adopt a new global system for badging the sub-models in those ranges with two numbers based by their power output, rather than the current engine-size badges. The numbers will be followed by letters designating the engine tech, such as "TFSI" for the turbocharged direct-injection gasoline engines or "e-tron" for the electrics.
"As alternative drive technologies become increasingly relevant, engine displacement as a performance attribute is becoming less important to our customers. The clarity and logic of structuring the designations according to power output makes it possible to distinguish between the various performance levels," explained Dr. Dietmar Voggenreiter, Audi's management board member for sales and marketing, in a statement.
Adding to the learning curve, the two-number designation will be in increments of five based on power ranges, not actual output. And the ranges will be defined in kilowatts, the power rating the European Union requires. One horsepower equals about 0.746 kW.
In the new system, for example, the number "30" will appear on the rear of models putting out 81 to 96 kW, while 45 will grace models putting out 169 to 185 kW. Models with anything above 400 kW (or about 536 horsepower) will get a 70 designation.
Exempted from the new system, however, will be performance S and RS models, as well as the R8 supercar, which "will retain their classic names in reference to their top position in the model range."
The first model to get the new badges will be the redesigned A8 — revealed in Barcelona in July — with the 3.0-liter six-cylinders changed from 3.0 TDI to 50 TDI for the diesel and from 3.0 TFSI to 55 TFSI for the gasoline model. Other new models then will change as they roll out in the coming year, and all remaining Audis will change over next summer for their 2019 models.