Consumer Review of the Week: 2017 Honda CR-V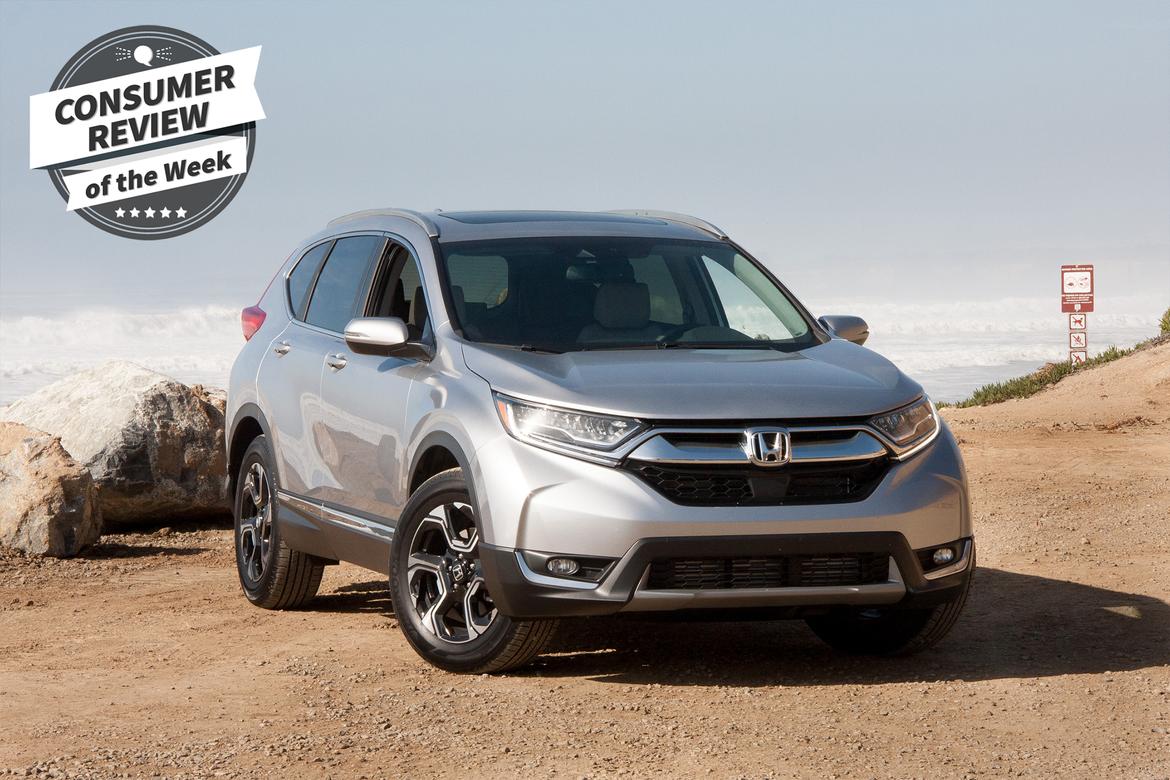 CARS.COM — Our latest Consumer Review of the Week is a classic story of a couple being able to enjoy the finer things in life until kids come into the equation. That meant no more premium sedans but, instead, a family SUV, and in this case, the 2017 Honda CR-V was chosen for ease of child seat installation. The CR-V doesn't check all of their boxes, however, after being spoiled by previous cars.
krazeeelf from Cary, N.C., writes:
"With my first child, we were in the need for an SUV so that both our backs would not pain with the constant lifting of a car seat in and out of the vehicle. We looked at almost all the makers, including wagons in the price bucket of $30-40K, and we were bowled over by the Honda! The makers have actually thought this one through and I foresee many minimal changes in the next three years of the anticipated design. The rear doors do go 90 degrees to allow [for an] easy child-seat fix, though after driving premium sedans, the noise (especially when steep hill climbing or with air conditioning being on in heat) is a bit on the heavy side; it's not that bad and the music drowns it. The remainder, such as mileage, comfort, road presence, is inherited from its ancestors."
Related: 2017 Honda CR-V Car Seat Check
We get millions of car shoppers to Cars.com each month, and they would benefit from your experiences, so please, review your own car here. We're giving you the megaphone, now tell the world what you think about your car, good or bad. Here's how you do it:
Go to our Reviews landing page and select the make, model and year of your car.
On that page, click on the green "Write a Review" button.
When you reach that page, offer your scores in the seven categories.
Next, give your review a title.
Add your comments (there is a 100-word minimum).
Answer a few more questions.
Tell us your screen name, city and state if you'd like, as well as your email address. We will only use your email to notify you of the status of your review (meaning, has it been accepted, etc.)
Then, click the green "Submit Your Review" button, and you're good to go. You can also preview your review to see how it will look on the site.
Remember, other shoppers will thank you for your efforts.

Editor's note: Some comments have been edited to improve clarity.