Coolest Cars of the 2019 Tokyo Motor Show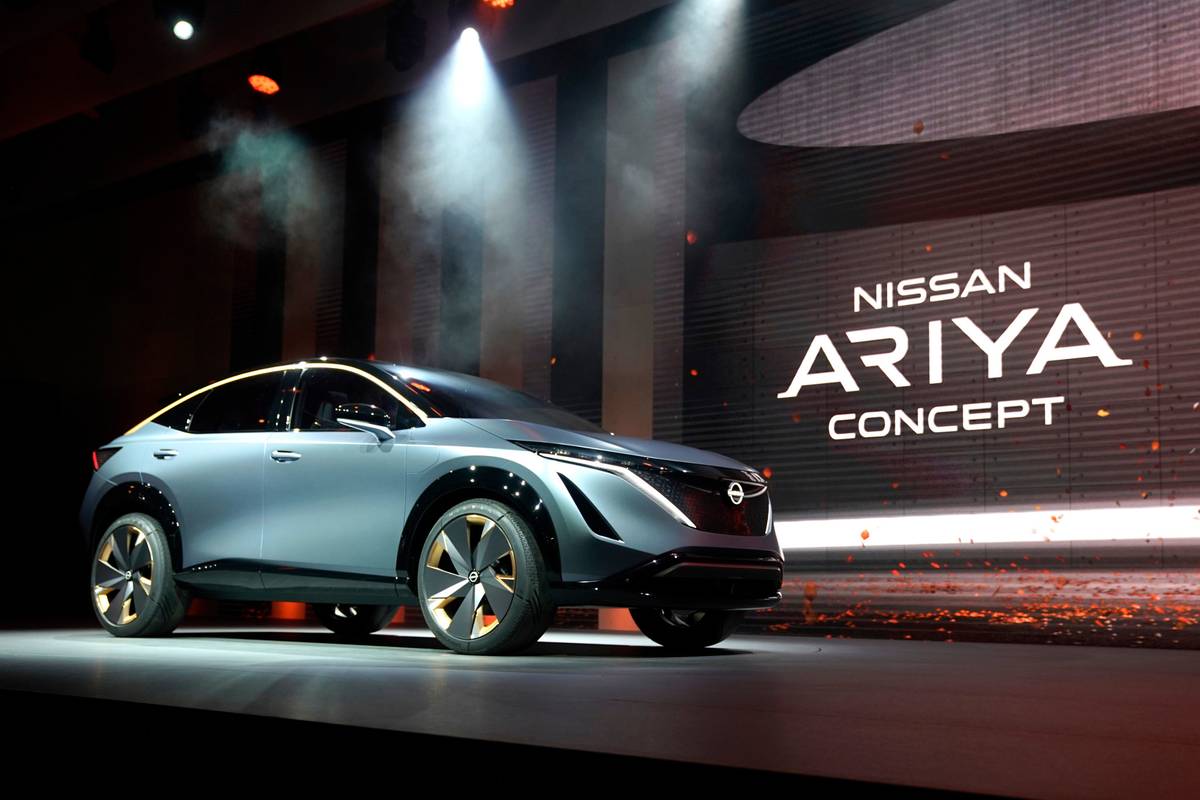 The coolest thing about the Tokyo Motor Show is getting to see all the fun cars we'll never get here in America — unless we wait 25 years to import them (thanks to U.S. import rules). The saddest thing about the Tokyo Motor Show is getting to see all the fun cars we'll never get here in America — unless we wait 25 years to import them. The 2019 Tokyo event is no different, with Japanese brands in particular showing off the same way companies such as Ford and GM do during the Detroit auto show.
Related: Next Honda Fit TBD for USA, But Here's 4 Cool Things About It
One of the neatest cars at the show is the redesigned Honda Fit, but since we've already talked about it (link above), let's focus on other vehicles on display. Some actually might someday make it to the U.S. as new models, some never will, and some are just futuristic concepts. Relying on sometimes few specific details (and the shaky faith I have in Google Chrome's auto-translate feature), here are some of the coolest cars at the 2019 Tokyo Motor Show:
Subaru Levorg Prototype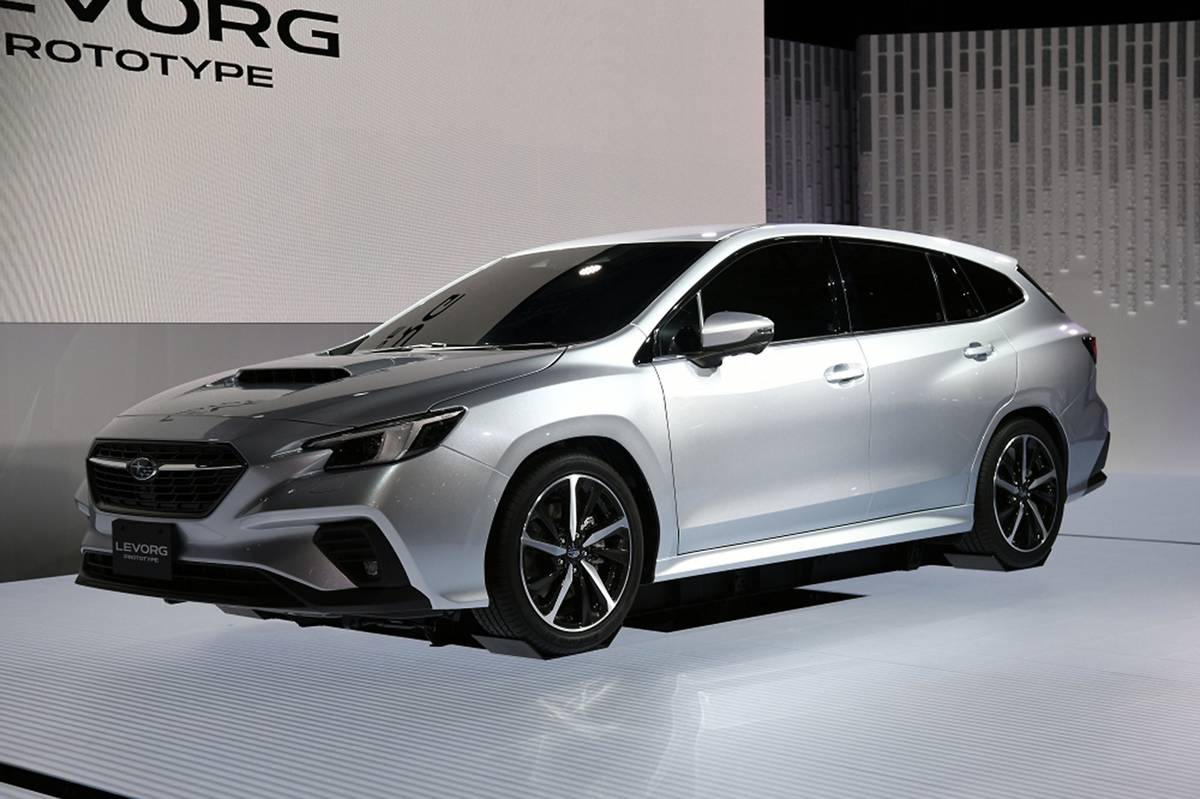 OK, Subaru, we get it: Wagons "don't sell" in the U.S. because consumers want "SUVs" or whatever. Fine. But it's extremely rude to build and show a nearly production-ready second generation of the Levorg wagon, which still looks like a WRX station wagon and is very, very cool. Fortunately, it does have that ridiculous name — a combination of LEgacy, ReVOlution and TouRinG — to soften the blow a bit.
Features of the Levorg that probably will make it to the U.S. are the updated version of Subaru's EyeSight safety technology and possibly its new turbocharged 1.8-liter four-cylinder engine. The Levorg's on-sale date set for some time in 2020 also portends an updated WRX at some point in the U.S. in the near future (finally).
Toyota Mirai Concept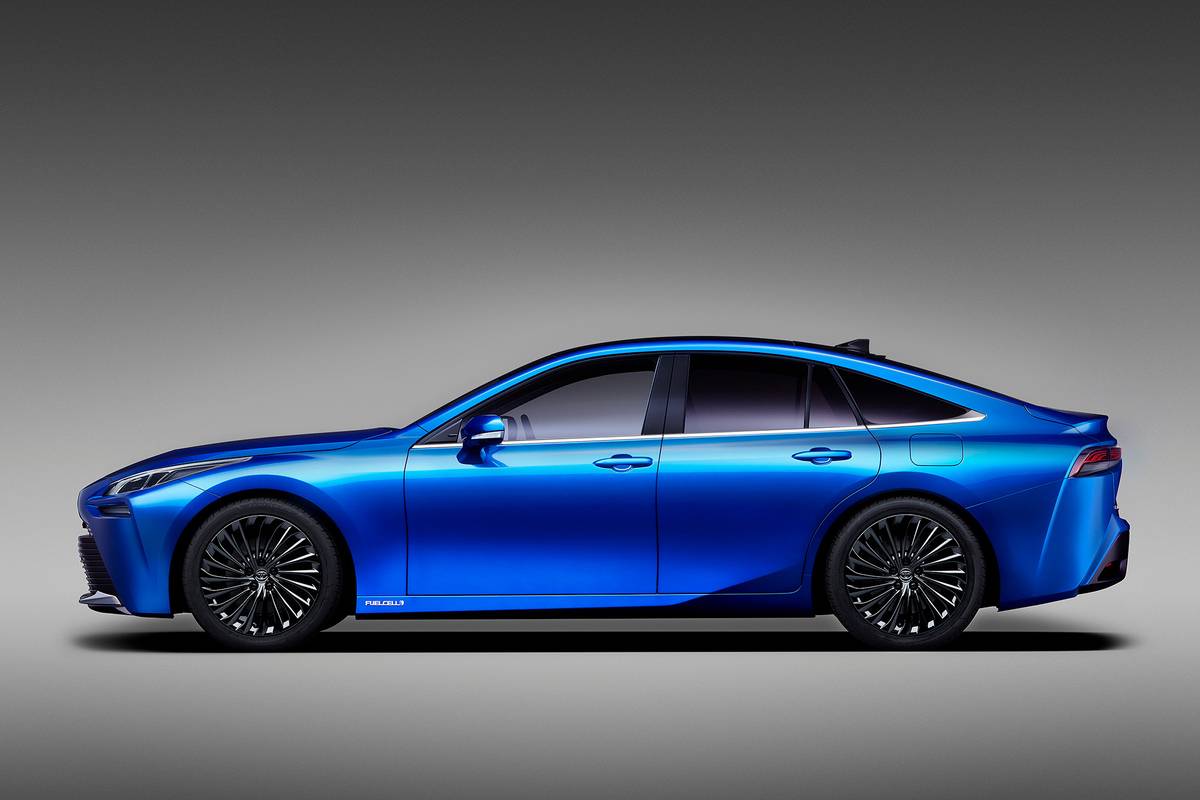 The glow-up is real, folks, and the Toyota Mirai Concept is proof. What was once a downright fugly hydrogen fuel-cell sedan is now … good-looking? At the very least, it's not claw-your-eyes-out hideous anymore. The Mirai Concept has some very Lexus-like styling cues and smooth, swoopy curves where there once were sharp and jutting angles.
We're likely to see one in the U.S., but the hydrogen refueling infrastructure remains poorly developed outside of California and public fears still remain about the safety of hydrogen as a fuel source, so these will be few and far between — even in California.
Toyota e-Racer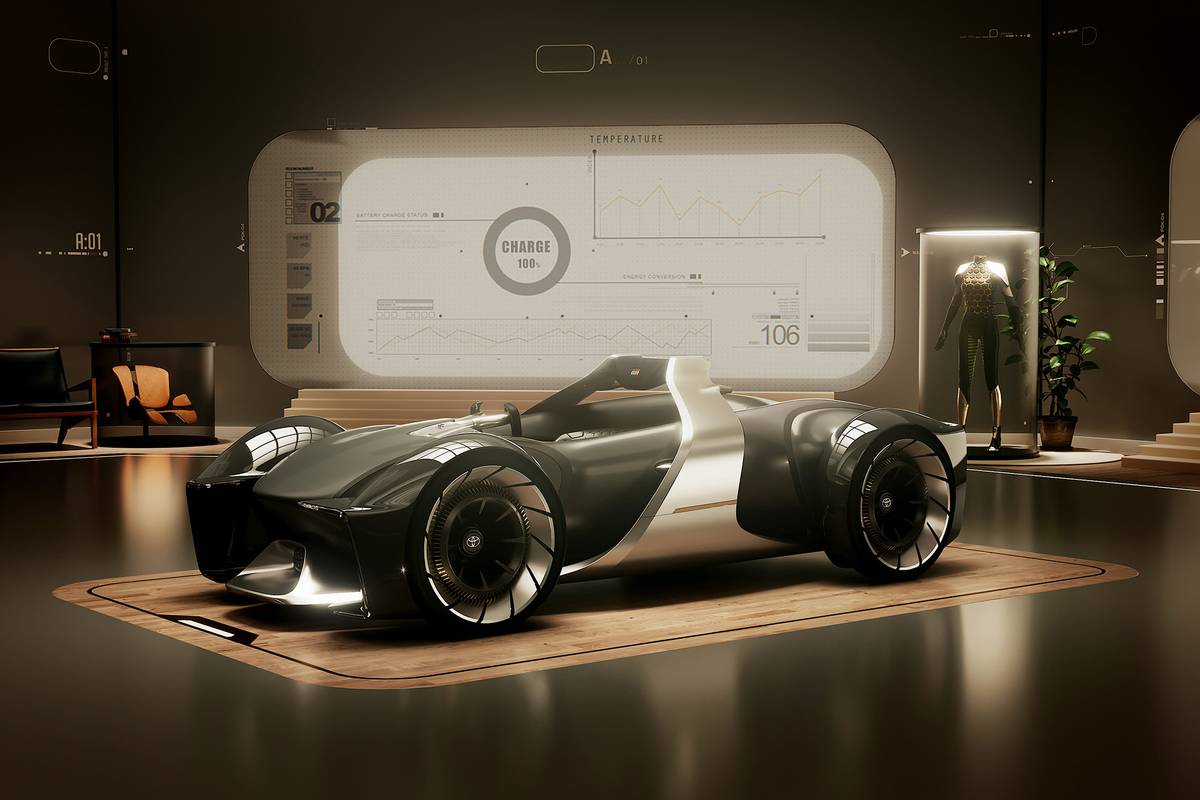 Much wilder than the Mirai Concept is Toyota's e-Racer, a single-seat electric concept car that brought a whole experience to the show floor. Don a (virtual) custom-fitting racing suit and put on glasses to take you to a virtual racetrack and experience something of what it's like to drive that particular course.
The e-Racer is obviously not making it into production any time soon (or ever), but it does speak to a bit of Toyota's vision for the future of the automotive industry. While most of its electric concept vehicles have been autonomous, multi-occupant vehicles, there's still a place in the future for a driver-oriented car. For those of us who enjoy driving — or watched "The Matrix" at a formative age — that view is reassuring.
Daihatsu WakuWaku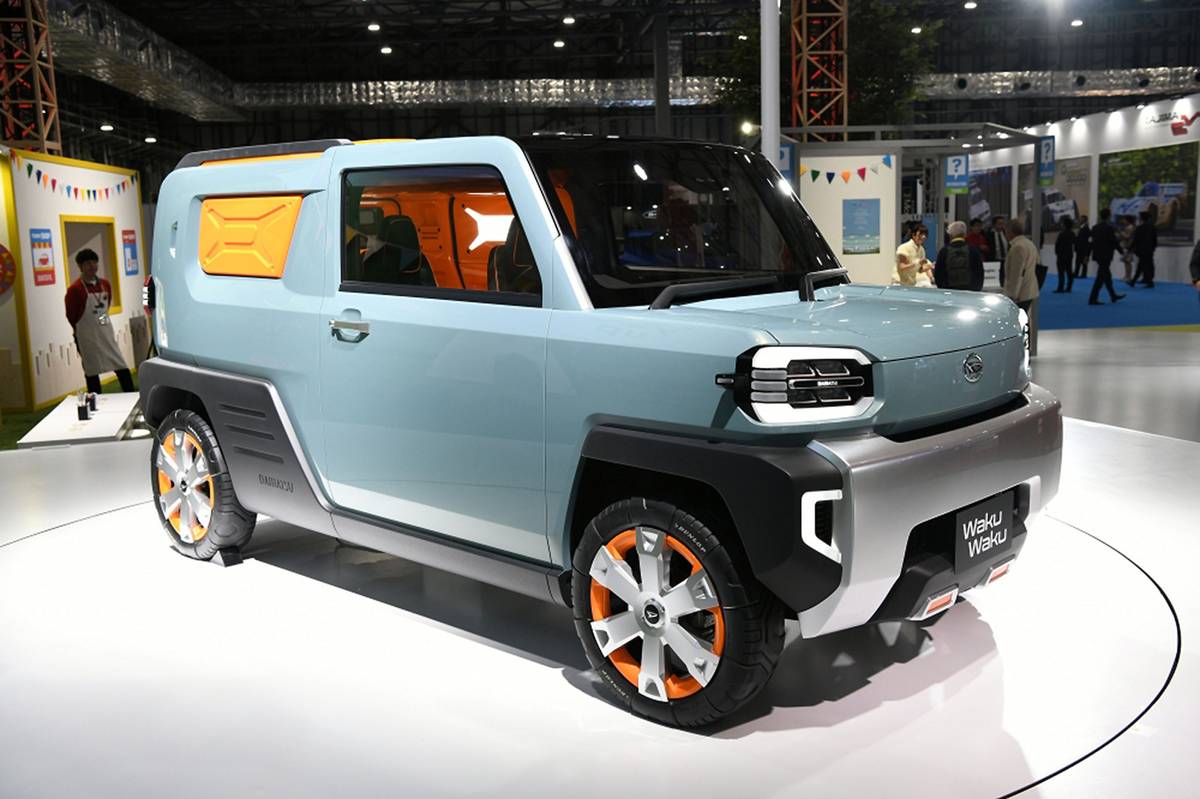 Definitely not coming to America any time soon: the WakuWaku from Toyota-owned Daihatsu, a brand that hasn't been imported to the U.S. since the early 1990s. Called "a mini-crossover that opens up new spheres of enjoyment," the WakuWaku feels like a shrunken Honda Element, with fun and funky storage systems that include a luggage compartment integrated into the roof. It also seems to have a split liftgate that converts the lower portion into a step to reach the roof luggage storage or, as some images of it suggest, a seat for changing into things like ski boots. The interior also is covered in lots of bright of orange. It's fun.
Suzuki Waku Spo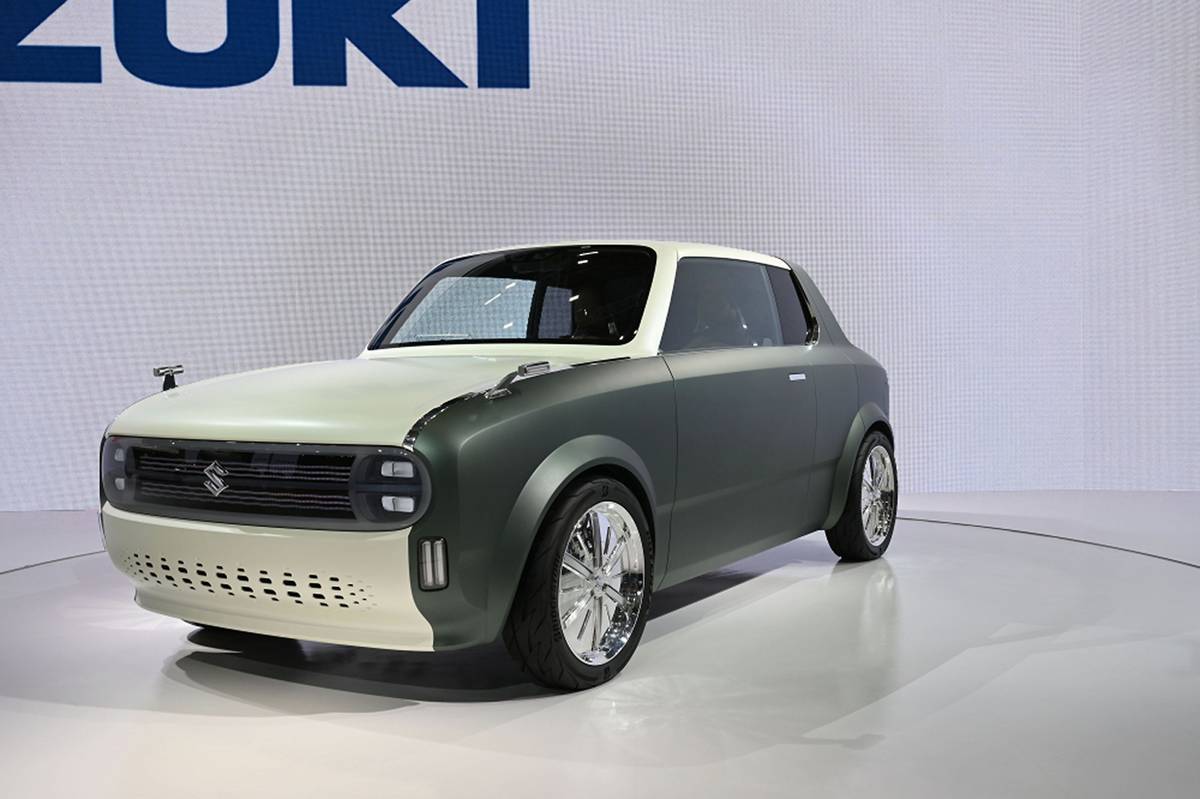 Suzuki also departed the U.S. market, though much later than Daihatsu, and that seems like a shame after looking at the Waku Spo. Suzuki aimed to create a multipurpose — and, it believes, multigenerational — car with a switch that changes the physical configuration of the car, from the front fascia to the rear hatch and cargo area to the content displayed on the dashboard. The best detail on the Waku Spo? The throwback fender-mounted side-view "mirrors" (though they are video cameras now).
Nissan Ariya Concept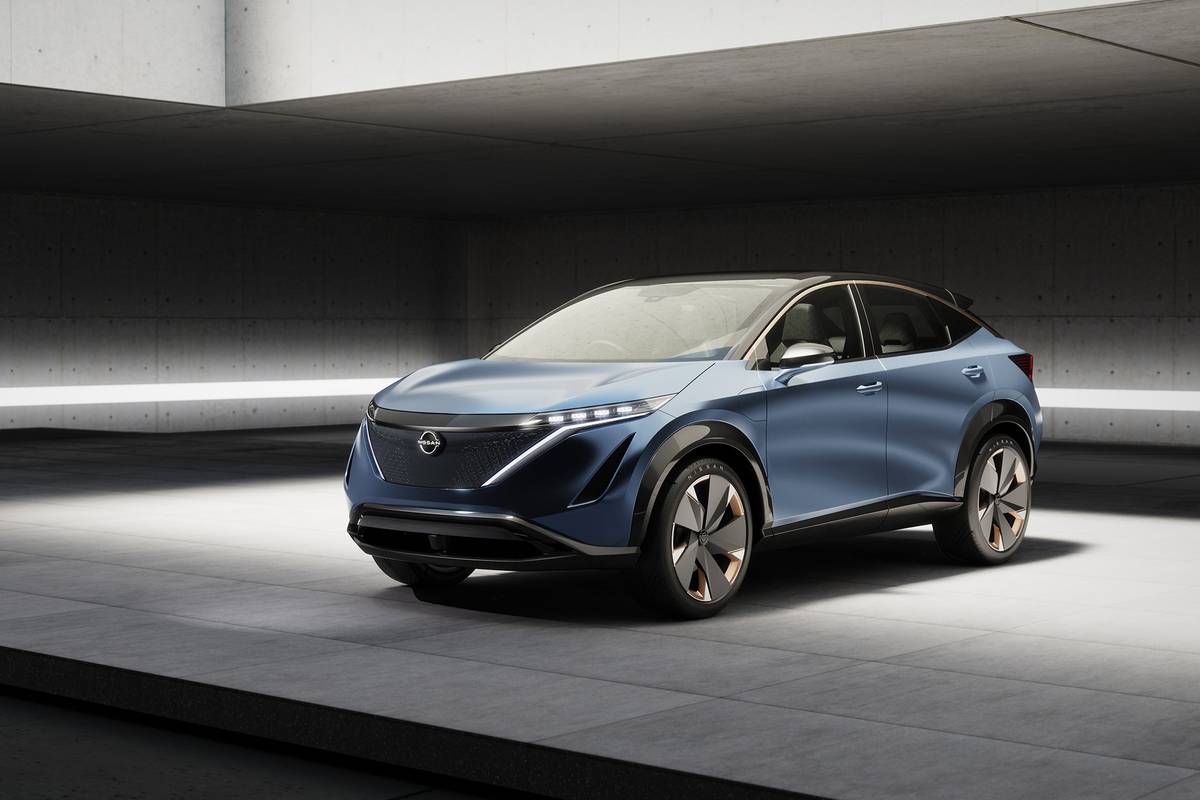 The Ariya Concept electric vehicle from Nissan looks much closer to production-ready than some concepts at the show. It even has side mirrors instead of the more typical show-car side cameras — or even nothing at all on many concepts.
The Ariya has the looks of a modern SUV with a profile reminiscent of the Tesla Model X and rear styling that would look right at home on an Audi e-Tron or Q8. The face of the Ariya is 100 percent Nissan, however, with a futuristic take on the automaker's signature V-Motion grille. Inside is perhaps too futuristic, however, with most of the controls using haptic touch instead of traditional buttons or knobs. At least there's still a start button and a knob to control the infotainment and physical climate controls.
An all-electric SUV isn't exactly a groundbreaking idea these days, though Nissan might hedge its bets by making a production Ariya available in electric or internal-combustion variants.
Mitsubishi Mi-Tech Concept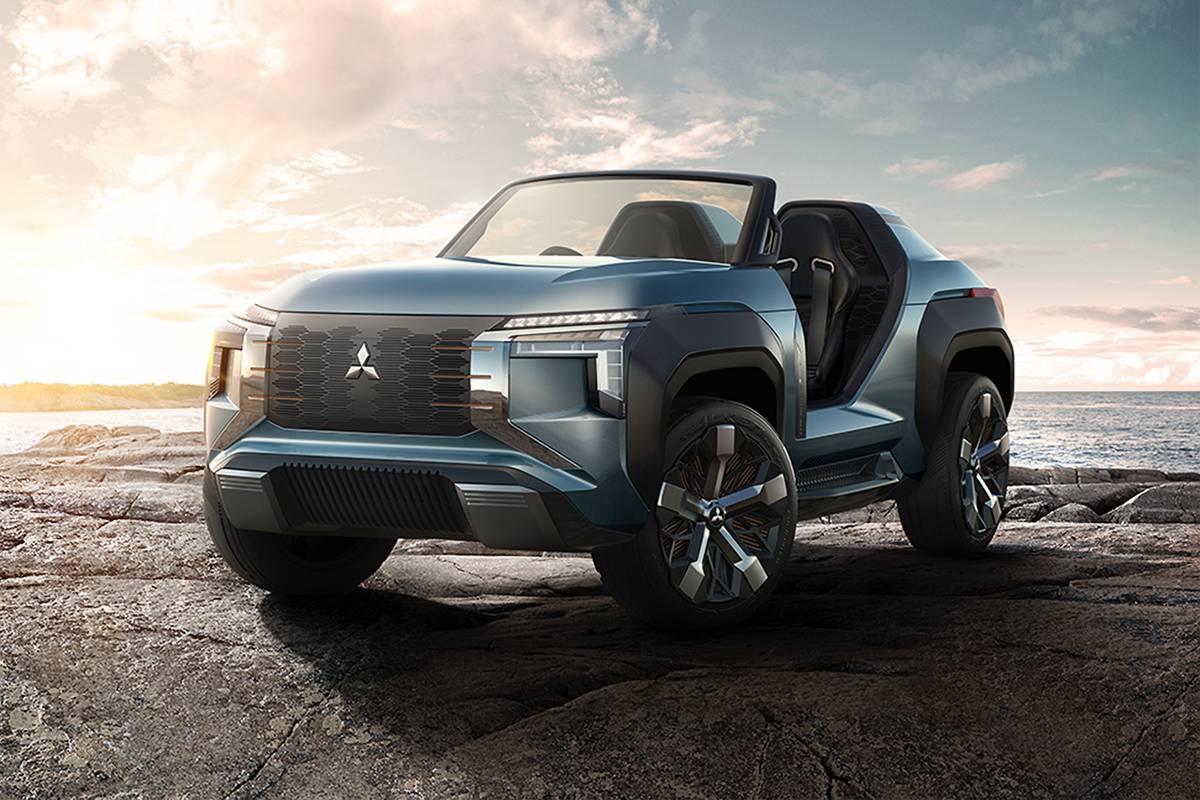 When I first wrote about the Mi-Tech Concept from Mitsubishi, I didn't know its name and was confused by the description that it "delivers unparalleled driving pleasure and confidence over all terrain in light and wind." Wind can be something of a hazard while driving, and so can light if you don't have sunglasses, I guess, but are those really the chief obstacles facing drivers?
Turns out I wasn't thinking like a Jeep owner. The Mi-Tech Concept is a roofless, doorless, off-road-focused plug-in hybrid SUV, and it looks fun. Mitsubishi says it has "Dynamic Buggy Type Design" and I'm all for the quirky styling. Is there a market for a production version? Probably not, but the compact powertrain, electric four-wheel drive and advanced safety tech might migrate into future production Mitsubishis.
Lexus LF-30 Concept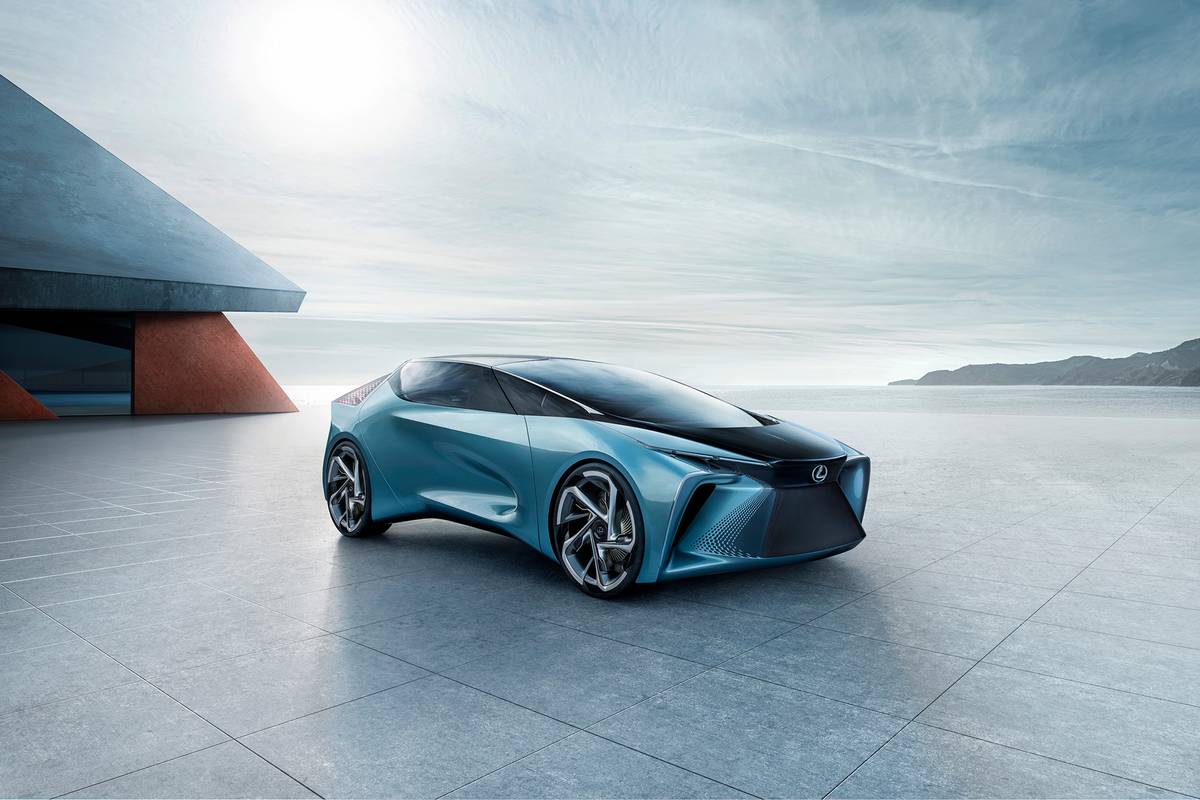 Lexus brought the futuristic all-electric LF-30 to Tokyo with a vision of what the automotive landscape will look like in 2030. The LF-30 has four in-wheel electric motors, giving it the ability to transition between front-, rear- or all-wheel drive depending on the situation. Batteries under the floor also give it a low center of gravity. It can also operate autonomously and even has a support drone. Because, you know: It's The Future.
The interior features a driver-focused cockpit — Lexus calls it "Tazuna" — that uses augmented reality and gesture control to place vehicle controls in the driver's field of vision. The front passenger seat is inspired by a first-class seat, with the passenger getting their own screen with gesture controls. Rear passengers get a glass roof that displays augmented reality or video content and seats that mold to the occupant. All seats have head restraint speakers that include noise-canceling technology. And wherever possible, the interior uses sustainable materials.
With styling that looks like an extreme evolution of the LC 500, first-class interior appointments and a powerful drivetrain — Lexus claims the LF-30 can reach 62 mph in 3.8 seconds — let's just hope the world makes it to 2030.
More From Cars.com:
Mazda MX-30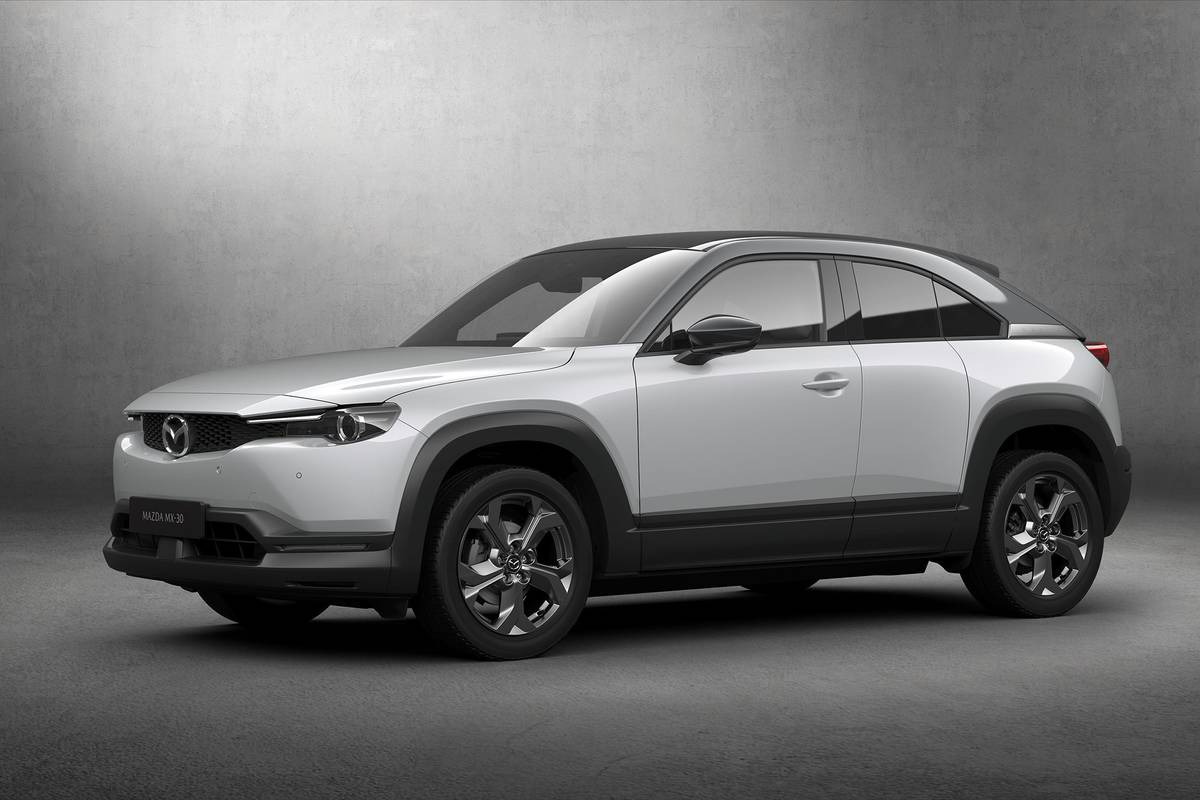 Mazda revealed the production-ready MX-30 SUV, an all-electric SUV with the automaker's MX performance designation. It features "freestyle doors" that hinge at the A- and C-pillars and open at the center, similar to the late RX-8, which Mazda says should make the occupants feel comfortably enveloped.
The MX-30 is still a Mazda, however, so the focus is on driving enjoyment using what the company calls an e-Skyactiv electric drivetrain. It also supports DC fast-charging and has an active cooling system for the batteries to reduce overheating and prevent the batteries from degrading.
The interior features recycled cork accents and a newly developed seating fabric made from recycled plastic. Mazda is also getting into the touchscreen controls game with a 7-inch display that's a climate control panel when driving.
The MX-30 will arrive in Europe sometime in 2020, and it seems likely that it will make its way to the U.S. at some point after that.
Cars.com's Editorial department is your source for automotive news and reviews. In line with Cars.com's long-standing ethics policy, editors and reviewers don't accept gifts or free trips from automakers. The Editorial department is independent of Cars.com's advertising, sales and sponsored content departments.