Coronavirus and Cars: What If My Lease Runs Out While Dealerships Are Closed?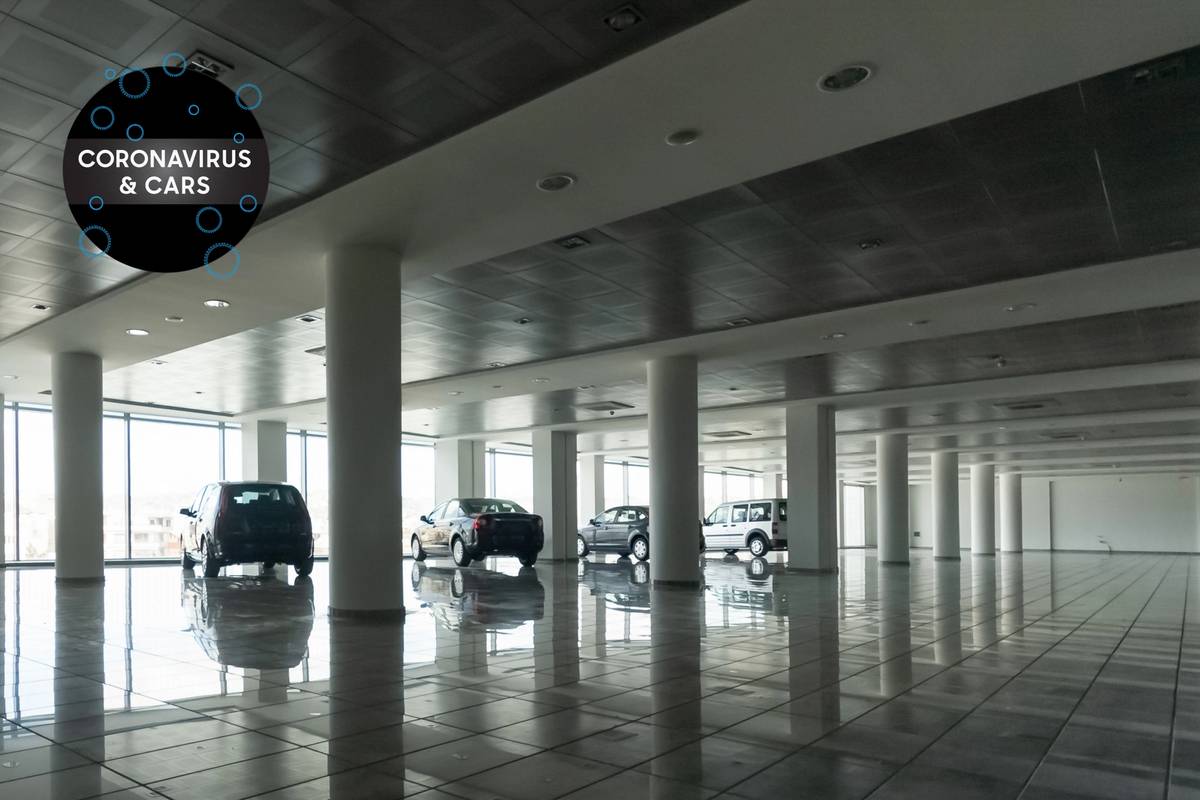 As jurisdictions race to slow the spread of the COVID-19 coronavirus, an increasing number of cities and states have ordered businesses deemed nonessential to shut down in an effort to slow the pandemic. Such edicts leave thousands of car dealers in the lurch, given federal guidance on essential businesses allowed to stay open includes repair centers but not showrooms. Some jurisdictions have issued their own directives: West Virginia, for example, names automobile dealers among the essential businesses that can remain open. At the other end are at least four states — Delaware, Kentucky, New Jersey and Pennsylvania — that say dealerships must close their showrooms. Illinois, meanwhile, says showrooms must close but dealerships can sell cars on an appointment-only basis.
Related: Can I Buy a Car Under a Coronavirus Shelter-in-Place Order or Business Closure?
Trade groups representing dealers and automakers are pressing for clarity on the federal level, but the current patchwork is of little help if you have a lease expiring in the coming weeks. Indeed, J.D. Power reports some 1.8 million lessees will need to turn their vehicles in between March and July. What if you're in an area where showrooms are closed? What if local showrooms are open but you fear a lease return compromises social distancing?
When we reached out to automakers for their policies around the matter, we received several acknowledgements of work currently underway. Below are the brands that responded in full; we'll update this list as others respond.
Acura, Honda
Honda spokesman Chris Martin noted that many dealerships for the automaker and its Acura luxury division can still take lease returns through their service departments. (Although showrooms nationwide are in flux, service departments generally remain open.)
Honda's finance arm is "offering lease extensions" for customers "unable to return their lease vehicles at this time due to COVID-19 impact," Martin said. "Some customers are eligible to request lease extensions online through their Honda Financial Services or Acura Financial Services accounts. Customers who need additional help can contact our Lease Maturity Center."
BMW
Phil Dilanni, a spokesman for BMW, said the automaker will work with customers' individual needs.
"As the circumstances concerning coronavirus differ greatly from state to state, we encourage customers to call their local dealer directly to discuss any questions regarding lease expirations or urgent service issues," Dilanni said in an email to Cars.com. "Together with our dealers, we are working to provide the best possible support for all of our customers during this difficult time."
Asked to clarify what that means in terms of lease extensions, Dilanni didn't immediately specify.
Fiat Chrysler Automobiles (Alfa Romeo, Chrysler, Dodge, Fiat, Jeep, Maserati, Ram)
In a statement released to Cars.com, FCA said its "dealers and lending institutions are actively working with customers regarding their leases. Many lease policies allow customers to extend existing contracts until business returns to normal." 
Affected owners should contact their financial providers to discuss specifics, FCA said. For those in areas with mandatory business closures, the automaker "has also implemented a concierge campaign to help customers where dealerships have closed."
GM (Buick, Cadillac, Chevrolet and GMC)
In newly posted information, GM Financial says it will grant one-month lease extensions for those unable to return their vehicles, though such extensions do not add to current vehicle mileage allowances or alter residual values. For those who need an extension, there's "no need to contact us," GM's lending arm says. "If we don't hear from you 10 days after your original termination date, we will automatically extend your lease for one month."
Notifications will go by mail to the address on file, and GM Financial says it will work with individuals who need longer than a month. The automaker separately touts programs that allow buying a car online with at-home delivery, depending on dealer availability. For those who elect to turn in their leases, GM says there's no need to take care of the pre-inspection; dealers can do that, too.
Hyundai Motor Group (Genesis, Hyundai, Kia)
Hyundai's financing arm "has existing policies that allow customers to extend their current lease, including those customers impacted by COVID-19," spokesman Michael Stewart said. 
Kia, an affiliate of Hyundai, sent us a statement to the same effect, adding that its financing arm encourages those "with lease terminations in the next 60 days to work with their dealers through email and phone to discuss their options."
Genesis, Hyundai's luxury division, has similar policies on lease extensions, which are "available to all customers, especially those impacted by COVID-19," Genesis spokesman Kevin Smith said. 
Like Kia, Genesis encourages "customers with lease maturities in the next 60 days to work with their retailer" via email or phone, Smith said. "If they call to extend their lease, the extension is automatically set at six months, but the customer can shorten it to something less than six months as they see fit."
Infiniti, Nissan
Lessees of Nissan Motor's two brands have a few options. For Nissans specifically, a spokesperson noted that among them are "extending a current lease on a month-to-month basis until circumstances improve, facilitating the return at another nearby dealership or even picking up the vehicle directly from the customer's home."
For the automaker's luxury Infiniti brand, spokesman Kyle Bazemore said Infiniti Financial Services is working with lessees on an individual basis depending on their situation and preferences, noting that Infiniti has set up a specific customer service number and website for questions.
"Many Infiniti stores have enacted pickup and delivery services, not only for new and used vehicle deliveries, but service and parts, as well," Bazemore added. "For lease returns, if the originating retailer is unavailable, the client can utilize another Infiniti retailer. They can also choose to work with IFS to extend their monthly lease until such time their retailer is back operating normally."
Lexus, Toyota
Josh Burns, a spokesman for Toyota and its Lexus luxury division, told Cars.com that both brands' financing arms are "providing several options to assist lessees [who are] at or near the end of their lease and are impacted by the COVID-19 pandemic."
In all cases, Burns advised calling Toyota Financial Services or Lexus Financial Services for "the solution best-suited to each customer's needs."
Although he didn't share specifics, Burns said Toyota and Lexus have "have a variety of solutions that will help." He also confirmed that provisions exist — though he did not name specifics — for owners who live near operational showrooms but don't want to turn their leases in because of social distancing guidelines.
Mazda
Mazda's financing arm, Chase-backed Mazda Capital Services, is offering to extend leases for up to six months for qualifying customers amid the COVID-19 crisis.
Mercedes-Benz
Mercedes will work with owners "on a case-by-case basis to provide flexible solutions, including extensions and options for handling lease maturities in situations where a local dealership may be closed or the customer may not feel comfortable turning in their vehicle related to social distancing guidance," said Melinda Mernovage, a spokeswoman for Mercedes-Benz Financial Services.
Subaru
Spokesman Dominick Infante said that for areas with no operational showrooms due to COVID-19 closures, Subaru is working with lessees to extend their existing leases. For those with expiring leases who live near operational dealerships but want to preserve social distancing, Subaru "will arrange to pick up the vehicle from their homes," Infante said.
Volkswagen Group (Audi, Volkswagen, Porsche)
In the U.S., the Volkswagen Group includes Audi, Porsche, Volkswagen and a few exotic brands. 
Audi did not immediately respond to multiple requests for comment on the matter. Porsche did not respond directly to our queries, but in a March 24 press release, the brand said it "is offering up to a six-month extension on lease contracts that are scheduled to mature through April 30."
That's four months longer than Porsche's standard lease extension. And for those wary of dealership exposure, Porsche is ramping up efforts to deliver vehicles.
"While [delivery] has been available at many Porsche dealerships, customers can expect an increased number of Porsche dealers now adopting this solution for customers who may be concerned about coming to the dealership," the brand said.
Separately, Jessica Anderson, a spokeswoman for the VW brand, said in an email to Cars.com that owners with expiring leases but no dealership access can log into their account and send a secure message to have their leases extended up to six months. Owners who are open to turning in their leases but don't want to leave home might have to pursue this option, as "at-home lease turn-in is not available" right now, Anderson said.
More From Cars.com:
Cars.com's Editorial department is your source for automotive news and reviews. In line with Cars.com's long-standing ethics policy, editors and reviewers don't accept gifts or free trips from automakers. The Editorial department is independent of Cars.com's advertising, sales and sponsored content departments.