How Much Is It to Fill Up a 2018 Chevrolet Silverado 1500?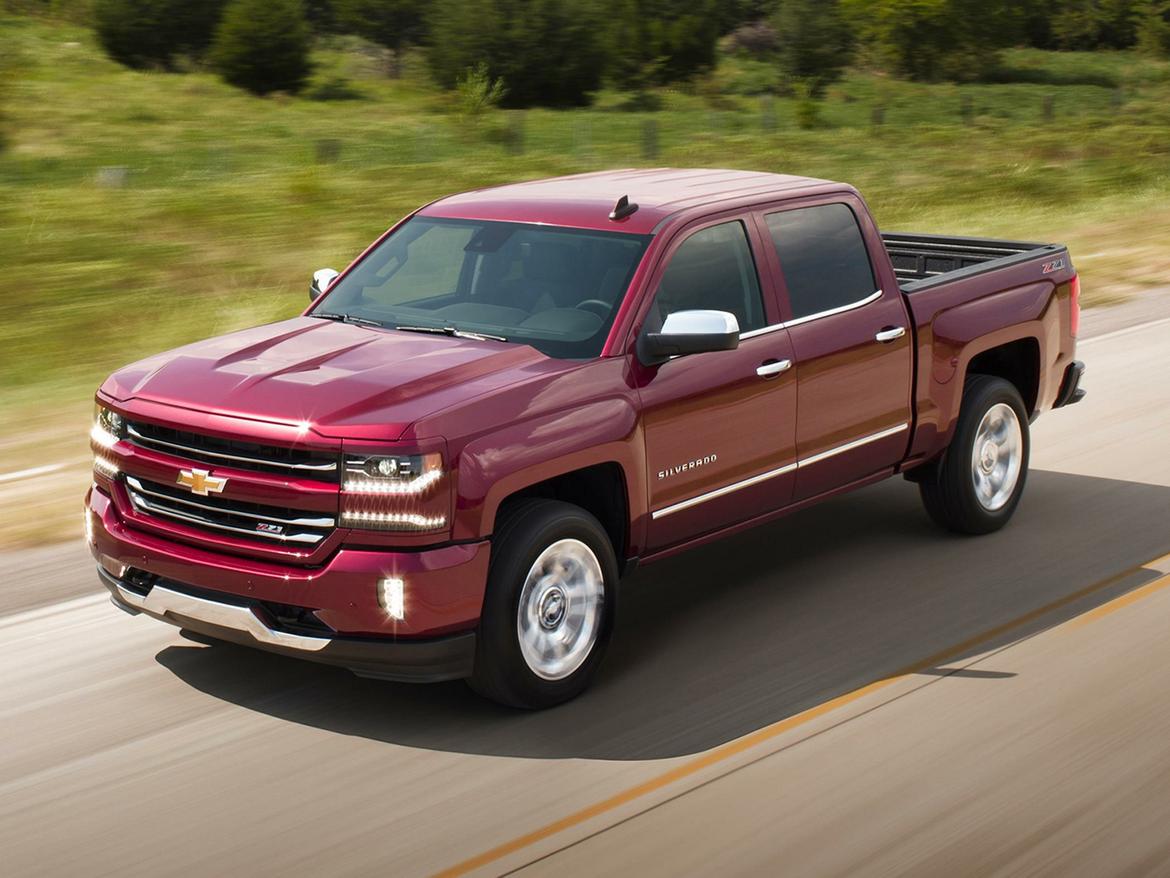 The 2019 Chevrolet Silverado 1500 is, by early measures, a game-changing pickup truck. But it's not yet on dealer lots, which means that if you need a pickup now and the Silverado 1500 is on your list, it's still 2018 models that are on offer. Luckily, no matter the configuration (and there are many), filling up a Silverado costs less this week than last.
Related: 2019 Chevrolet Silverado First Drive Tops What's New on PickupTrucks.com
The 2018 Chevrolet Silverado 1500 comes with a standard 26-gallon tank or an optional 34-gallon tank. Here is what it would cost to fill a Silverado based on the AAA Daily Fuel Gauge Report's average prices early Thursday:
Using the national average of $2.85 for regular, filling the standard tank would cost $74.10.
In South Carolina, where regular averaged $2.55 to be the cheapest in the country, the cost would drop to $66.30.
In Hawaii, though, where regular was going for $3.77 to lead the nation as the highest state average, the bill would come to $98.02.
With the optional 34-gallon tank, the bill would rise to nearly $87 in South Carolina, nearly $97 at the national average price and — hang on to your wallet — $128.18 in Hawaii.
AAA said the $2.85 national average Thursday was down 2 cents from the week before and 3 cents cheaper than the same time in mid-July. Premium gas dropped a penny to $3.40, and diesel fuel was unchanged at $3.15.
As mentioned, Hawaii had the highest average price for regular at $3.77. California was most expensive in the contiguous U.S. at $3.60, and 10 other states were at $3 or more. Trailing South Carolina on the cheap end were Alabama and Mississippi close behind at $2.56.
Motorists in most states paid less to fill their tanks the past week as the price of oil continued to slide. U.S. oil was trading at $65 early Thursday, nearly $9 less than six weeks ago, so pump prices could continue to drop in the next couple of weeks. But though pump prices are lower now than a few weeks ago, that doesn't mean it's cheap to fill a gas tank — especially if you own a large pickup truck like the 2018 Chevrolet Silverado 1500.
Cars.com's Editorial department is your source for automotive news and reviews. In line with Cars.com's long-standing ethics policy, editors and reviewers don't accept gifts or free trips from automakers. The Editorial department is independent of Cars.com's advertising, sales and sponsored content departments.