Is There Any Reason to Buy a 2017 Volkswagen Tiguan?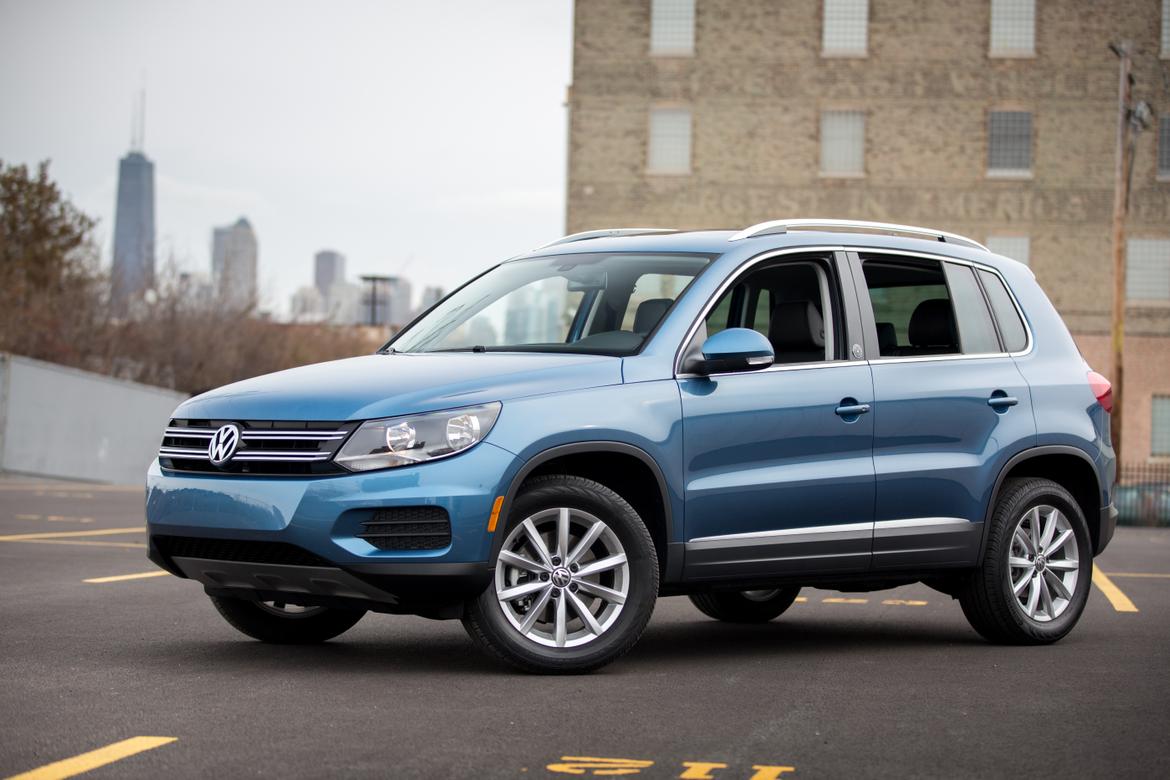 CARS.COM — You won't find any shortage of criticism in our expert review of the 2017 Volkswagen Tiguan. The compact SUV is reminiscent of SUVs from the previous decade and we ding it for a lack of roominess, poor fuel economy and outdated safety equipment. Still, there are a few bright spots despite this SUV entering its twilight year. The following upsides should be pretty high up on your list of wants for those considering the Tiguan over more recently redesigned compact SUVs like the Honda CR-V, Toyota RAV4 and Ford Escape.
Related: What's the Best Compact SUV of 2016?
It Drives Nicely
The Tiguan's ride quality has the kind of road isolation and quiet tuning more similar to an entry-level luxury car than most choppy riding compact SUVs. Steering response is quick, pleasantly weighted and the Tiguan's agility around town is top notch. Under the hood is something special, too, with a smooth and punchy 200-horsepower, turbocharged 2.0-liter four-cylinder providing all the zip needed paired with a traditional and seamless six-speed automatic transmission. Unfortunately, that zip comes with the requirement of premium fuel, which the Tiguan guzzles in uncharacteristic quantities for the class.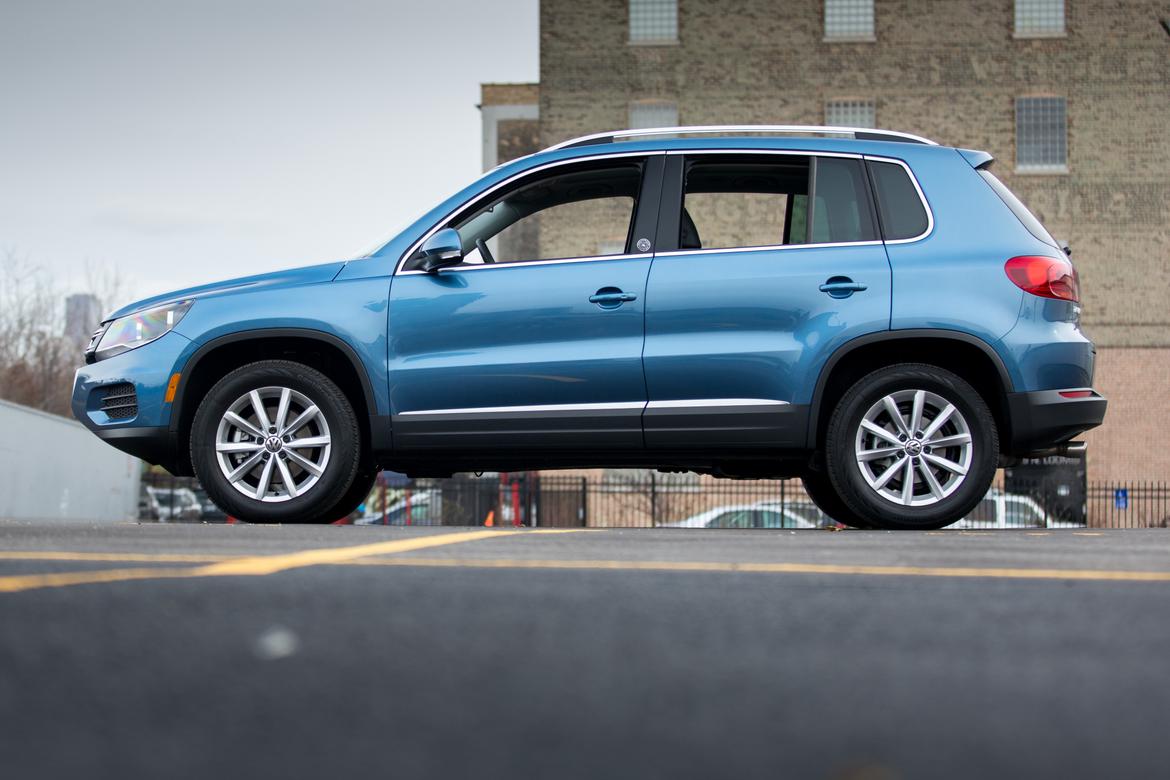 Good Visibility
Small body pillars and an upright seating position give the driver a great view of the road. The cabin may physically be small, but it doesn't feel claustrophobic; big windows allow light to shine in and drivers to see out of for greater awareness of what's ahead and behind. The Tiguan's styling is more functional than daring, and that pays off with nearly unobstructed rearward views where other SUVs sometimes have more adventurous styling that can infringe on visibility.
Healthy Standard Features
An entry-level Tiguan S starts at $25,860 with destination, which is a premium over some base models such as the CR-V and Escape, but it comes with equipment the others don't have at that price. Apple CarPlay and Android Auto are standard and mirror your phone's navigation to the car's main media display along with many other phone and streaming audio functions. Proximity keyless access with push-button start is standard and is something that others often include only on higher trims or in option packages. Lastly, nice perks like leatherette seating and rain-sensing wipers are standout features for a base model.
For most buyers, however, the Tiguan's strengths may not be enough to outweigh its downsides. What the Tiguan does poorly are fundamental requirements for many compact SUV buyers: roominess, safety and fuel economy. And in that case, it's worth waiting for the redesigned Tiguan or looking at many of the available alternatives.