Most Popular All-Wheel-Drive SUVs on Cars.com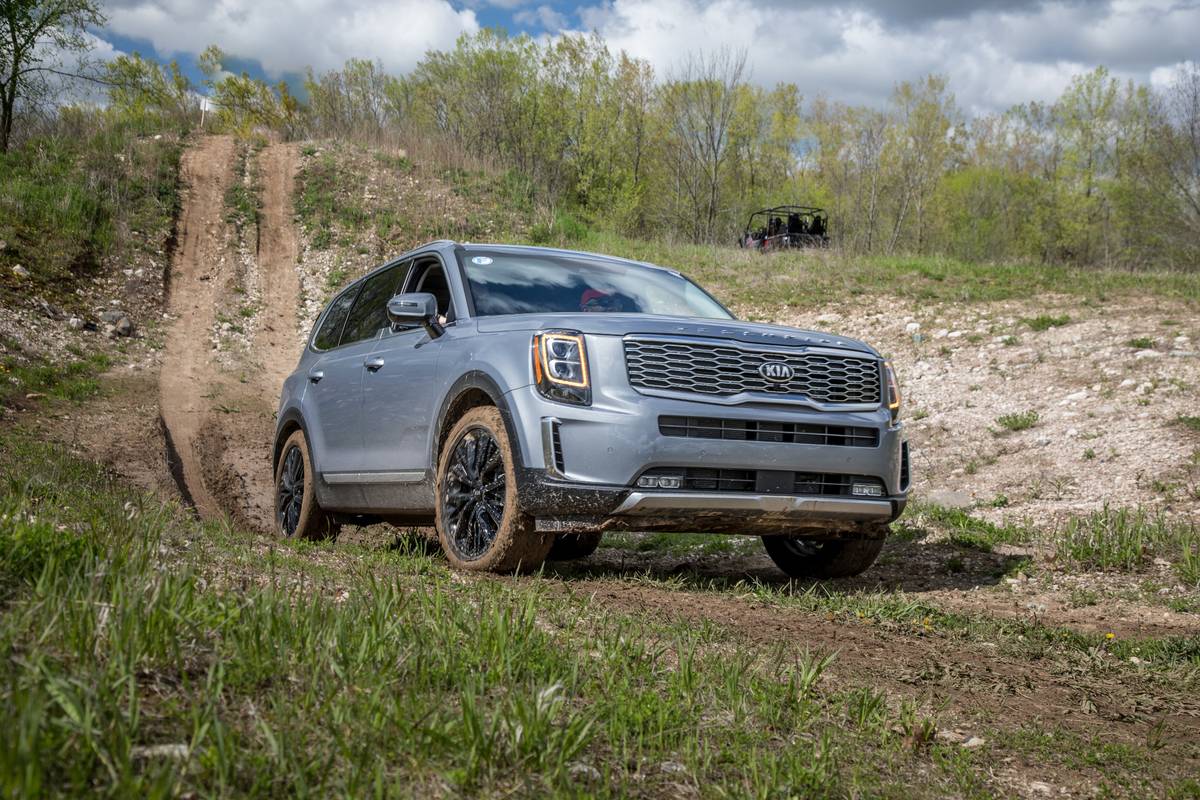 Thinking about your next all-wheel-drive SUV and finding yourself overwhelmed by the growing number in every shape and size? It might be useful to see what other SUV shoppers are looking at to help you find inspiration when shopping for your next ride. We took a two-month snapshot of which all-wheel-drive SUVs are most popular among Cars.com's monthly 20-plus million unique visitors.
Most Popular All-Wheel-Drive SUVs on Cars.com
4. Toyota RAV4
Measured by visits to Cars.com's for-sale pages of SUVs with all- or four-wheel drive, the Jeep Wrangler tops the list; the four-door Wrangler Unlimited is also included in the top result accounting. Unlike most of its competitors, the Wrangler's four-wheel drive is standard; most SUVs have standard front- or rear-wheel drive with all-wheel drive as an option, though Land Rover Range Rover is an exception. With the Wrangler, shoppers still have even more choices because there are a total of three four-wheel-drive systems to choose from among the Wrangler's four trim levels of Sport, Sport S, Rubicon and Sahara.
Related: AWD Vs. 4WD: What's the Difference?
Jeep only makes SUVs — plus that one truck — and their off-road cred seems to resonate with shoppers considering the top two spots on our most popular SUVs with AWD list are the Wrangler and Grand Cherokee; the automaker also sold enough of each model to be in the top 20 cars, SUVs and trucks sold in 2019. The capable Toyota 4Runner is No. 3 on the list. The top three — the Wrangler, Grand Cherokee and 4Runner — have a connection: They have all- or four-wheel drive and a shared image of go-anywhere-in-any-weather capability.
Some of the top SUVs appear motivated by aspiration, however, because who hasn't at some point daydreamed of a shiny pearl white, six-figure Land Rover Range Rover in their driveway? Land Rover is also known for its off-road prowess, and these sell in significantly lower quantities than a Toyota RAV4 or Honda CR-V, but there's something to be said about life goals.
One curious appearance is the 2020 Kia Telluride. We know it's a good SUV because the Telluride is a nominee for our top award, the Best of 2020, and it finished second in our three-row SUV comparison, but it's brand spankin' new. We'd expect there to be far less awareness of this model than a familiar Jeep Wrangler or Toyota RAV4, but Kia introduced the Telluride to car buyers in a Super Bowl commercial showing it blasting into a river, and in subsequent TV spots sloshing through mud. Something has stuck, because shoppers certainly know enough about it to shop for an all-wheel-drive Telluride on Cars.com despite its relatively low sales volume to date. This reinforces that the list above comes not from exhaustive testing but from a combination of model reputation, marketing, and consumer demand and expectation.
More From Cars.com:
Cars.com's Editorial department is your source for automotive news and reviews. In line with Cars.com's long-standing ethics policy, editors and reviewers don't accept gifts or free trips from automakers. The Editorial department is independent of Cars.com's advertising, sales and sponsored content departments.