New-Car Incentives for Hurricane-Affected Shoppers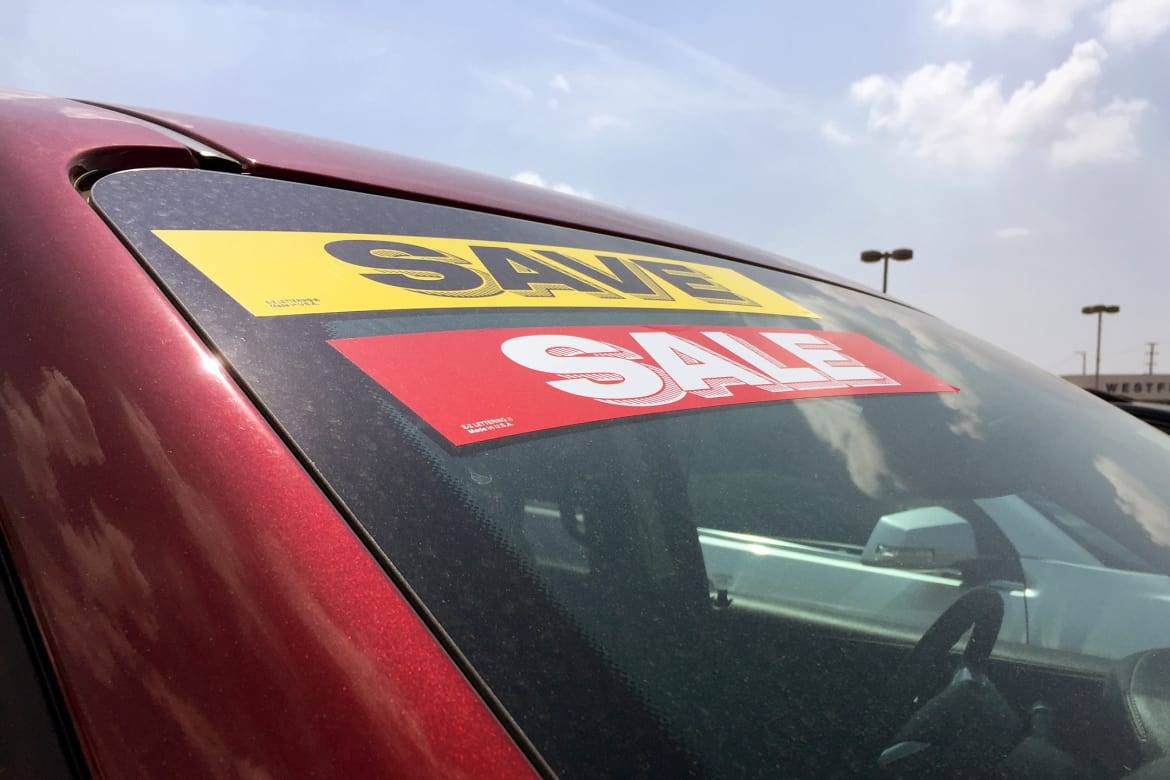 CARS.COM — In the wake of hurricanes Harvey and Irma, automakers are rolling out aid packages to owners and shoppers. Many have authorized payment deferrals for Hurricane Harvey victims who lease or finance their vehicles through automakers' finance arms, and some have extended similar relief to Hurricane Irma victims. Officials at Honda, Hyundai and Toyota told us the automakers would offer payment relief for Irma victims, and Hyundai is rolling out a purchase incentive for affected shoppers. Tesla, meanwhile, has reportedly sent over-the-air software updates to add battery range for certain Model S and Model X owners in Irma's evacuation areas.
Related: Watch Out for Flood of Water-Damaged Used Cars
If you're affected by the storm and need relief from a few car payments, it's worth calling your lender to see if you qualify. You may still need to make up the interest on that deferral down the road, but a few months without payments could free up your budget for much-needed storm repairs.
As cleanup efforts continue, dealers expect a deluge of shoppers, and many automakers have ponied up additional incentives on replacement vehicles. Here's what we know:
Fiat Chrysler Automobiles
Hurricane Harvey: Across its core brands, FCA is offering employee pricing on a new 2017 or 2018 model to residents of certain Texas and Louisiana residents affected by Hurricane Harvey. It's unclear how much the employee pricing saves, but such programs often reduce the transaction price to dealer invoice or less. To be eligible, FCA requires a copy of your auto insurance claim indicating flood or storm damage. The program runs through Oct. 31 on Fiat, Dodge, Chrysler, Jeep and Ram vehicles. It excludes the Chrysler 200 sedan and Pacifica Hybrid minivan, a few Fiat models and FCA's high-performance cars.
Hurricane Irma: FCA has a cash-bonus incentive program running through Oct. 31 that offers $500 in additional cash back atop other incentives for certain 2017 and 2018 model-year cars. As with Harvey victims, FCA requires a copy of your insurance claim that indicates damage to your vehicle due to "severe storms and flooding" in September in several dozen select counties across Florida and Georgia, the automaker told us.
Ford
Hurricane Harvey: Ford will offer below-invoice employee pricing on new cars to individuals with an insurance loss claim. Multiple Houston-area Ford dealers are advertising the employee-pricing program; one suburban dealership says the discounts apply to any new 2016-18 Ford models, excluding a few heavy-duty and high-performance models, through Oct. 2.
Hurricane Irma: There were no apparent incentive programs as of Monday. Cars.com reached out to Ford about official programs for both hurricanes, but a spokesperson did not response.
General Motors
Hurricane Harvey: Through Oct. 2, shoppers in select Texas counties can get an extra $1,000 off a wide range of GM vehicles as part of the automaker's hurricane-related new-car replacement assistance. (GM's U.S. brands are Buick, Cadillac, Chevrolet and GMC.) Of note, this program doesn't require you to show proof of an insurance loss — just residency in those counties, GM spokesman James Cain told us. Chevrolet is also offering no-charge OnStar services to impacted owners, with loaner cars for owners who need repairs on storm-damaged vehicles.
Hurricane Irma: Cain told us Monday there were no incentive programs yet for Hurricane Irma.
Hyundai
Hurricane Harvey: Through Jan. 2, 2018, Hyundai is offering a $750 disaster-relief discount atop other incentives on a 2017-18 Hyundai model for shoppers affected by Hurricane Harvey. All states are eligible because "some impacted people may have been in Houston on business or vacation," Hyundai spokesman Michael Stewart said. Customers have to furnish a letter from their insurance company that shows their vehicle's make and model, amount of damage it has and proof that the damage came from Hurricane Harvey.
Hurricane Irma: Stewart said Monday that Hyundai would offer the same program for Hurricane Irma victims, also through Jan. 2.
Nissan
Hurricane Harvey: Nissan offers employee pricing for Texas, Louisiana and Mississippi residents affected by Hurricane Harvey under its natural-disaster relief program. Through Oct. 2, residents who can validate through insurance that their cars were damaged or destroyed are eligible for employee pricing on all new Nissan vehicles except the Versa S and GT-R. Employee pricing is $750 to $1,500 less than invoice pricing on various Nissan models — and invoice pricing for Nissan runs about 5-7 percent below MSRP.
Hurricane Irma: Nissan is "working on our response to Irma," spokesman Steve Parrett told us Monday.
Editor's note: This story was updated on Sept. 18, 2017, with additional information from Toyota and FCA.