Time for a New Escalade: 5 Things Cadillac Needs to Improve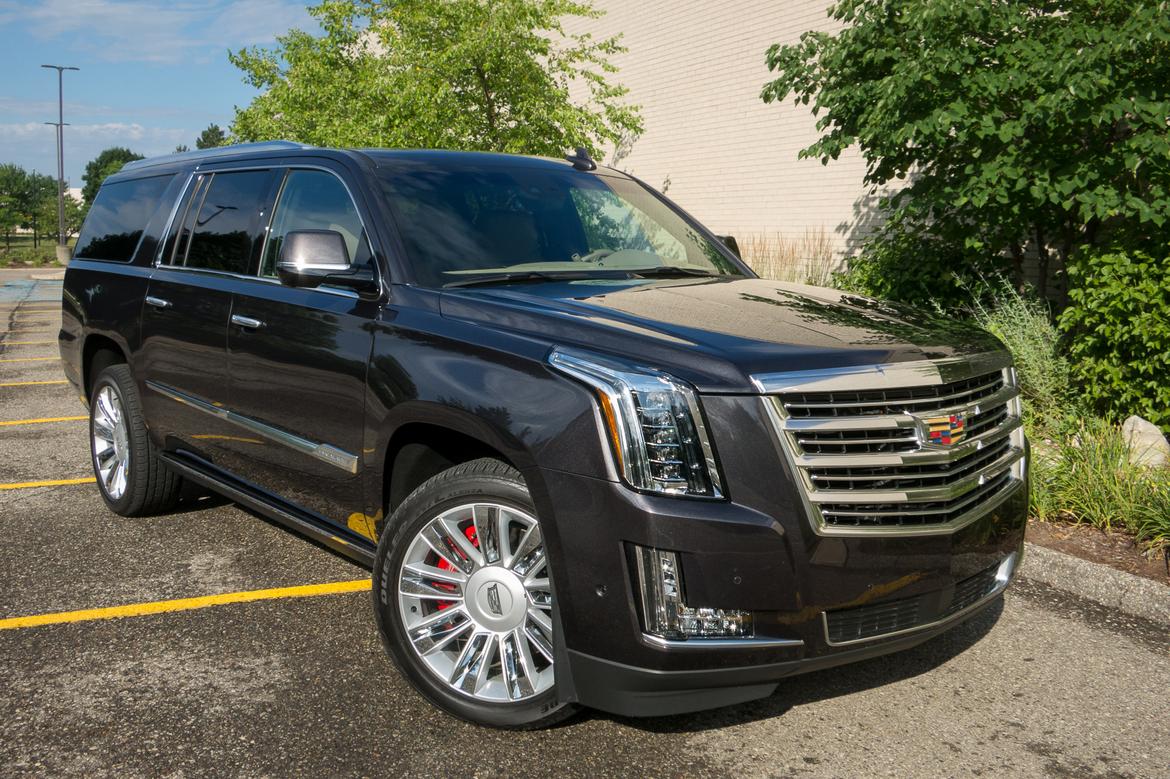 The Cadillac Escalade has been king of the hill for American luxury vehicles for many years: an expensive, hulking, leather-lined behemoth that's the picture of ostentation. But not anymore. The redesigned 2018 Lincoln Navigator has upended the order of things with its newly redesigned aluminum-intensive frame that brings a healthy dose of classic American mid-century modern design to the luxury automotive landscape. Lincoln dealerships can't keep them in stock, even though fully loaded Black Label trim models easily top $100,000 (for the record, Escalades aren't any less expensive). But drive the two back-to-back and they couldn't be more different. I recently had time in both the extended-length 2018 Lincoln Navigator L Reserve and Cadillac's massive 2018 Escalade ESV Platinum.
Related: What's the Best Full-Size SUV for 2018?
The Navigator is a stunner, but the Escalade is definitely ready for its redo, which should arrive in a year or two. Here are our thoughts on five areas where Cadillac really needs to focus its efforts to catch up to the latest and greatest Lincoln SUV.
1. Ditch the Touch-Sensitive Panels
This is the Cadillac Escalade's worst aspect, a bad idea that spread to all Cadillac models but one that's slowly being rectified. These blank, touch-sensitive panels don't convey a sense of premium luxury — there is nothing luxurious about flat plastic that doesn't move when you touch it. It feels vague and requires you to take eyes off the road, and it's something even Lincoln dropped after going that route for several years. The next Escalade needs to go back to some real, high-quality buttons and switches, just as Lincoln did.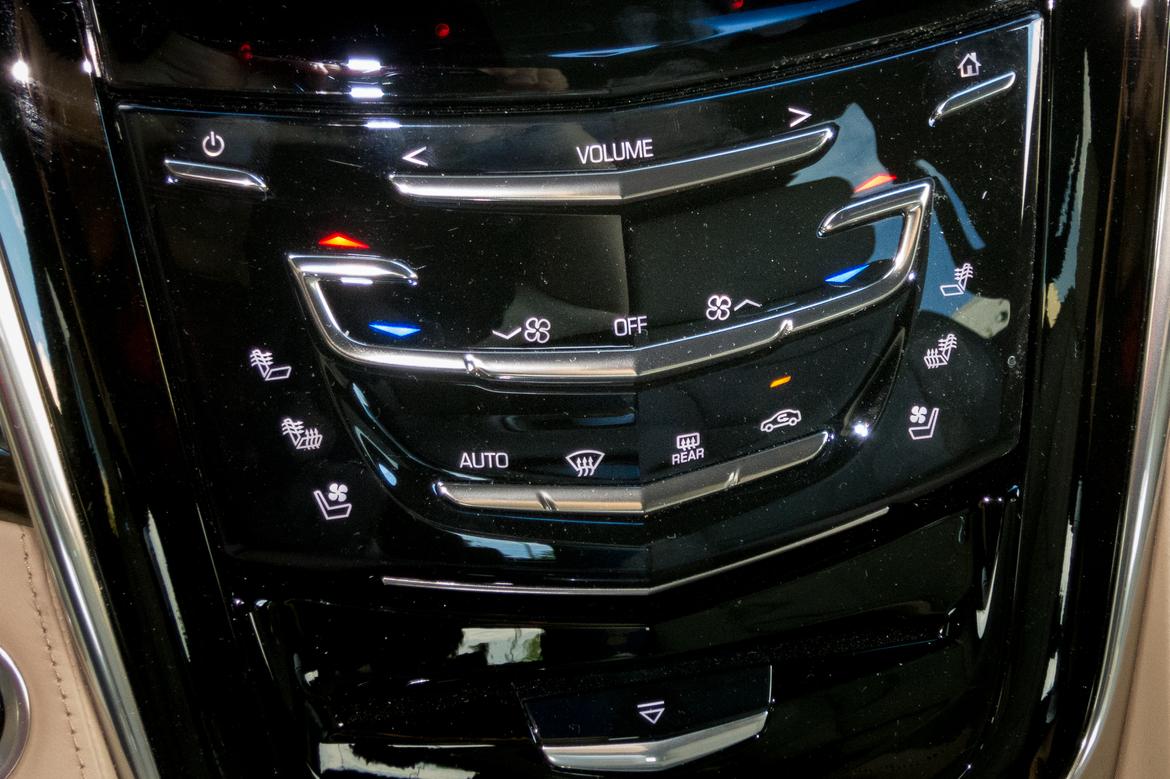 2. Upgrade the Interior Quality
Look at the gap around these console doors on the ESV. They're just one indication of an interior that doesn't feel anywhere close to the price Cadillac charges for it. My Platinum-trim Escalade ESV ran more than $103,000 as tested from the dealership, but the leather quality, assembly quality and design don't meet that level of scratch. Unlike the Cadillac Escalade, the Navigator Black Label trim model is now on par with the premium luxury of a Mercedes-Benz GLS-Class or Land Rover Discovery in terms of vehicle interior materials and assembly quality. As a luxury vehicle, the Escalade ESV isn't even close.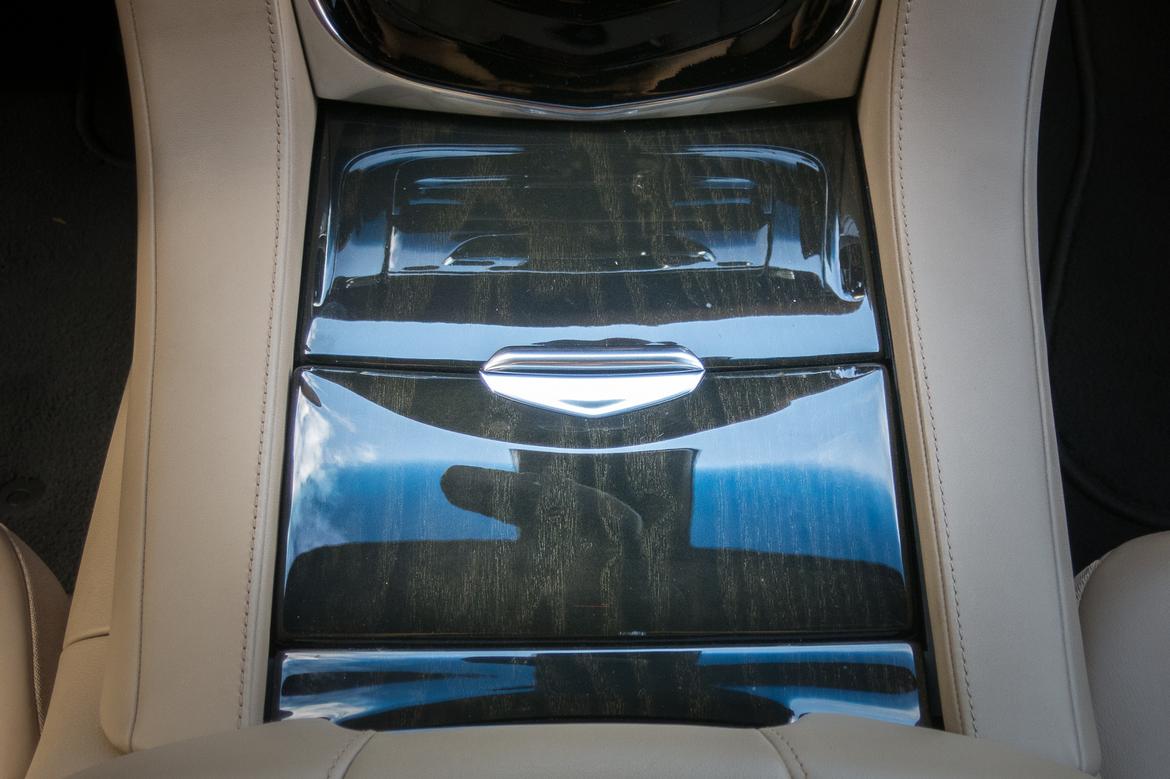 3. Drop that Load Floor
GM's full-size RWD and 4WD SUVs all retain a rear axle instead of an independent rear suspension, limiting the ability to engineer space under the vehicle floor to stow the third row. The luxury-oriented Lincoln Navigator and its Ford Expedition corporate sibling replace the F-150's rear axle with an independent suspension, making for a lower, flatter load floor and seats that disappear completely. You can see the raised lip of several inches that the Escalade needs; hopefully the next truck will switch to an independent rear to improve ride, handling and packaging.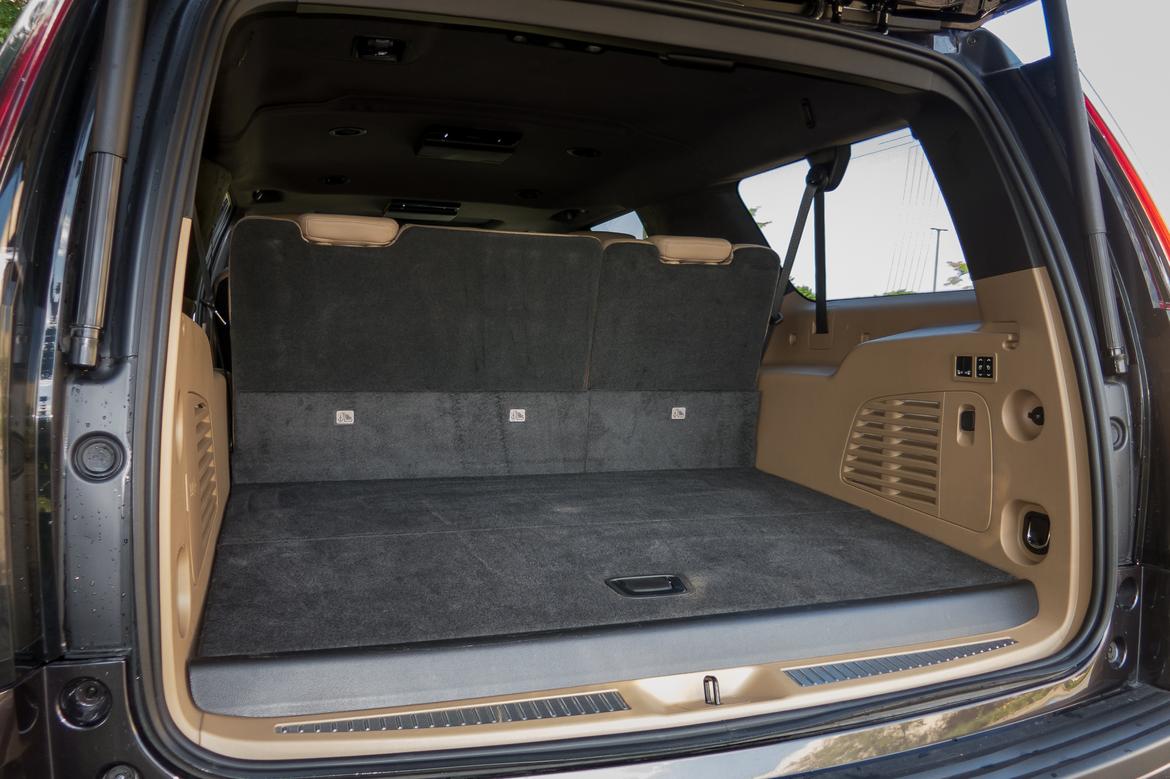 4. Lighten It Up
The most astonishing aspect of the new Navigator is that it drives like a much smaller SUV — light, nimble and unintimidating. The Cadillac Escalade, not so much. It has a big 6.2-liter V-8 to the Navigator's turbocharged 3.5-liter V-6, and while that doesn't really penalize it any more than the Lincoln for MPG fuel economy, the Cadillac feels slower, heavier, more ponderous in corners and portlier on the road. Strangely, the SUVs both weigh the same — about 6,000 pounds in extended-length models despite the Navigator moving to an almost entirely aluminum body and structure for 2018. This suggests that the Lincoln's center of gravity is considerably lower than the Escalade's, which makes sense if the SUV's upper structure is now aluminum.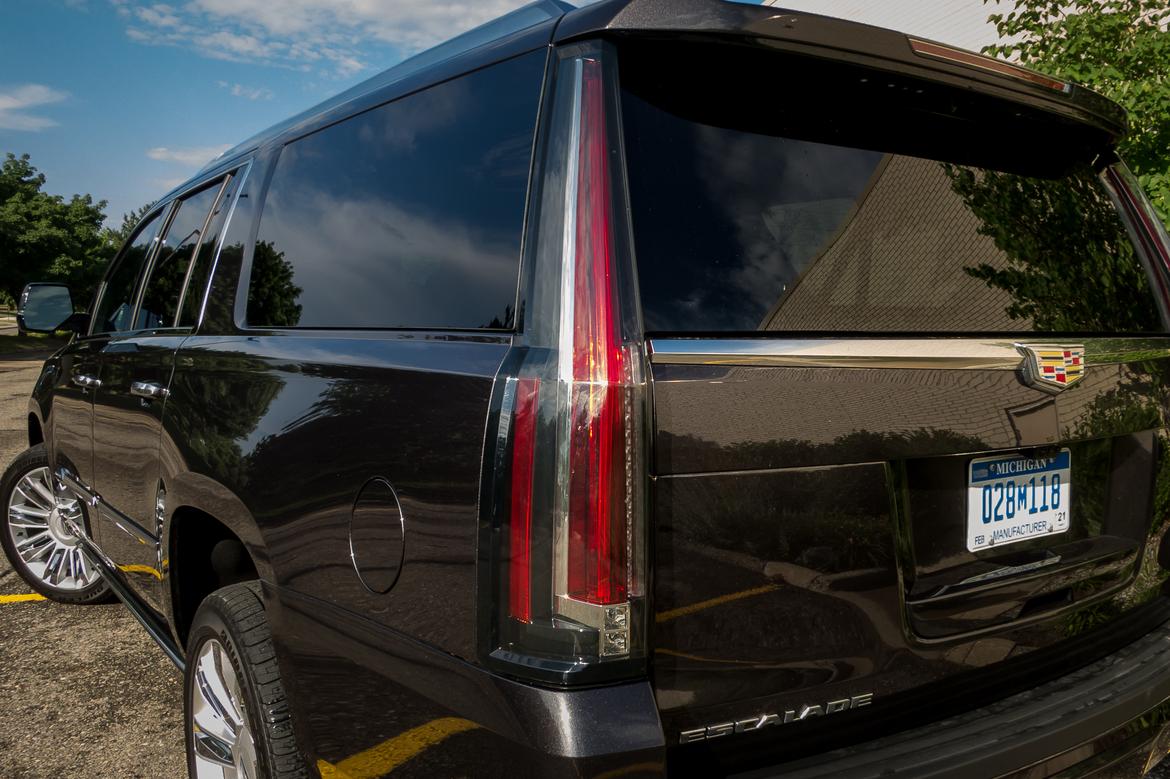 5. Improve the Packaging
Despite the Escalade's massive exterior dimensions, the interior is somewhat cramped. The Cadillac Escalade's super-wide front console impinges considerably on front passenger space, and the second and third rows lack legroom — certainly not as what you'd expect in such a large vehicle. The luxury Navigator, by contrast, feels considerably more spacious, with a premium quality third row that's nearly as comfortable as the second.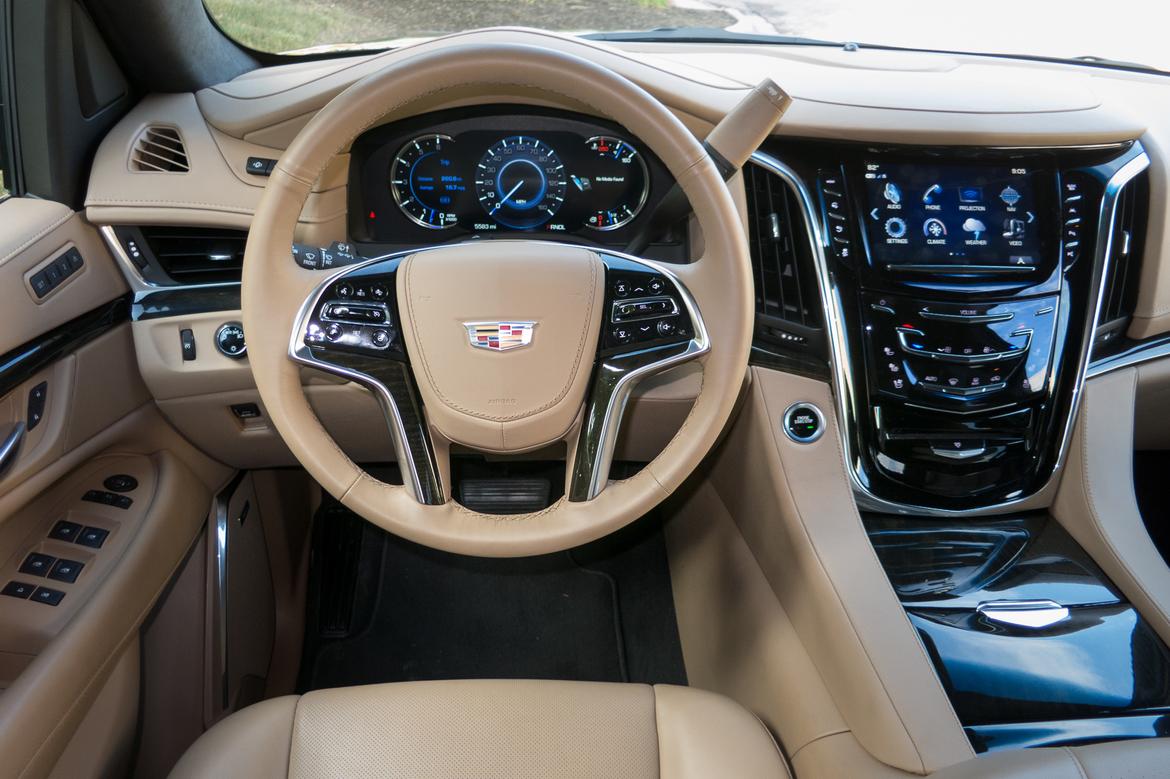 Cars.com's Editorial department is your source for automotive news and reviews. In line with Cars.com's long-standing ethics policy, editors and reviewers don't accept gifts or free trips from automakers. The Editorial department is independent of Cars.com's advertising, sales and sponsored content departments.