Top 10 Best-Selling Cars: December 2015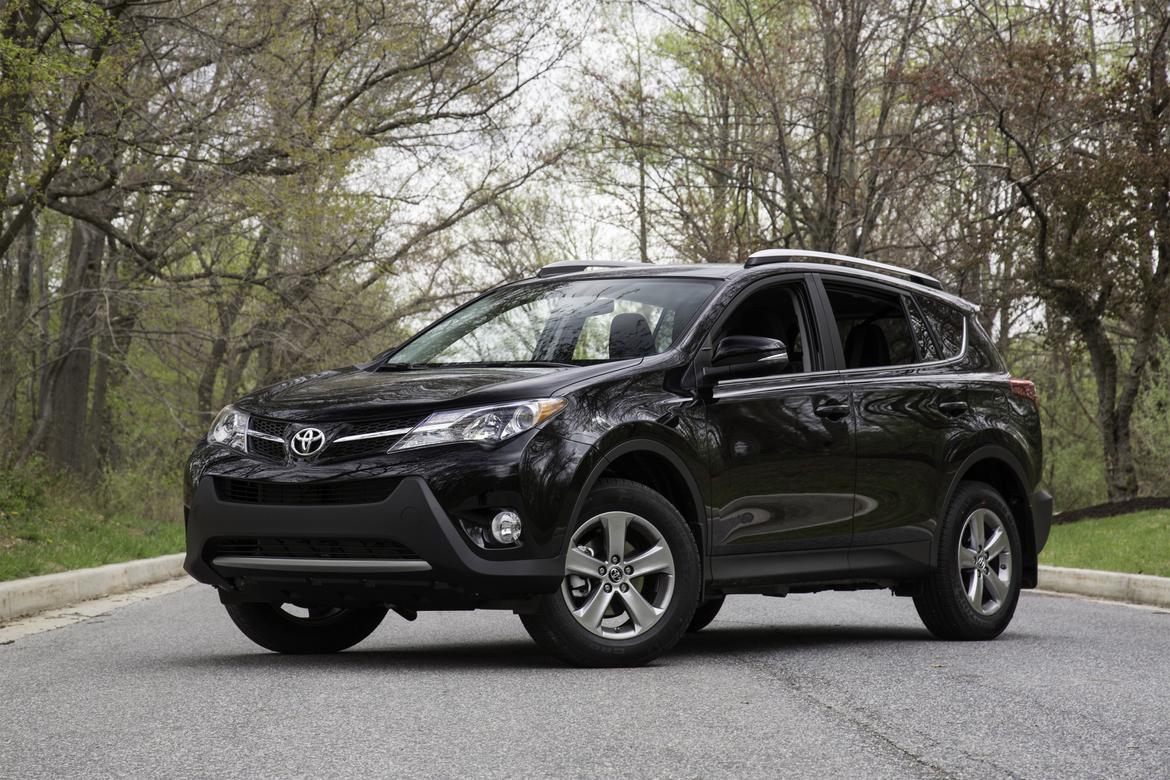 CARS.COM — Automakers cruised through the end of the year at a similar sales pace to what we've seen since last summer. With the top seven automakers reporting, December sales increased 9.9 percent over December 2014, which puts the industry on pace to hit around 17.5 million new-car sales in 2015 — up about 6 percent over 2014, and an all-time sales record, according to Automotive News.
Related: Top 10 Best-Selling Cars: November 2015
Naturally, jubilation ensued. Ford said it was the best sales year since 2006. Mazda said it was its best sales year since the mid-1990s. Honda, Hyundai-Kia, Nissan and Subaru said they had their best sales year ever.
Seven of the top 10 sellers had increases, with shoppers driving the Toyota RAV4 and Honda Civic to their strongest year-over-year gains. The RAV4 is riding a wave of popularity among compact SUVs, up 23.4 percent as a segment in December. Part of the RAV4's gain (38.6 percent) may have to do with the fact that Toyota shoppers had nothing smaller on the SUV front to choose from.
Elsewhere they did, and they snapped them up like tickets to "Star Wars: The Force Awakens." Propelled by new entrants from Honda, Mazda and Fiat Chrysler Automobiles, the industry's latest darling segment — non-luxury subcompact SUVs — more than doubled its December sales versus the year-ago month. The group is up 75.9 percent in 2015 overall.
The force didn't quite awaken among subcompact cars; despite much lightsaber-rattling from newbies like the Scion iA and redesigned Honda Fit, subcompact cars are as cold as Hoth. Sales fell 7.4 percent for the month, and they're down by the same percentage for the year. Compact cars did better: Bolstered by strong sales from a redesigned Civic, the segment gained 2.8 percent in December.
Mixed results from the top 10's three midsize family cars — the Toyota Camry, Honda Accord and Nissan Altima — reflect a sluggish month for the segment, down 0.9 percent overall. It may have been even worse without incentives: The two biggest percentage increases came from the Camry and the Hyundai Sonata, and both of them had significant December deals. Camry shoppers saw significant cash rebates on 2016 models, and Hyundai offered as much as $4,500 in rebates off the Sonata — both sizable increases over the deals available a year ago, according to Automotive News.
It hints at a larger trend: Incentives are on the rise again. For the full year, GM says incentives amounted to 10.5 percent of the average transaction prices that consumers paid across the industry. That's a notable increase versus the 10 percent ratio from a year ago, according to GM, and much of it may have come during the second part of the year. From July through November, average incentives topped $3,000 per vehicle for five straight months, according to Autodata Corp. How significant is that? Well, in the 54 months leading up to July, Autodata says incentives topped $3,000 per car just once.
Stay tuned for more analysis on 2015 automotive trends. Here are December's top 10 best-sellers: