Top 10 Best-Selling Cars: July 2016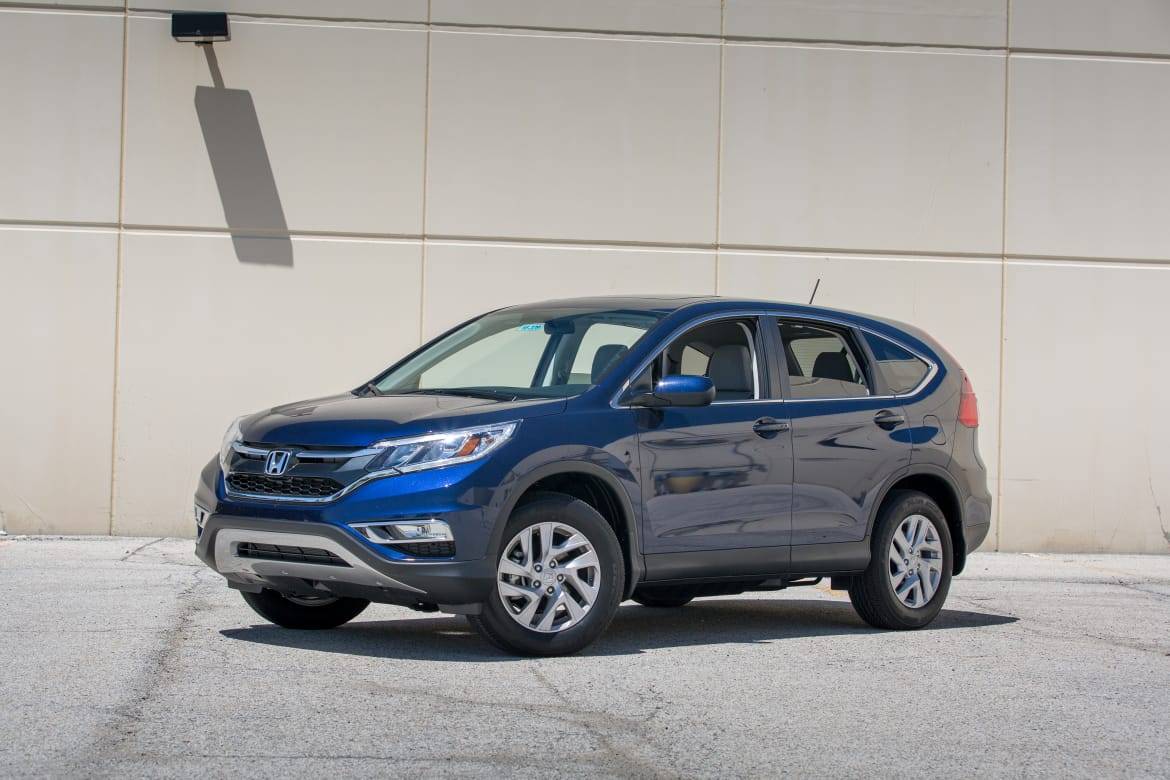 CARS.COM — Among the industry's 10 best-selling cars, July saw a reshuffle. The Ford Escape and Nissan Altima fell from the top 10, replaced by the Honda Accord and Toyota RAV4, both back after a one-month hiatus. The Honda CR-V jumped four spots to rank as the month's bestselling non-pickup — a post it hasn't held since December 2014. Shoppers drove CR-V sales up 13.3 percent as dealer inventory swelled: Honda had a 79-day supply of CR-V inventory in July versus just 47 days a year ago, according to Automotive News.
Related: Top 10 Best-Selling Cars: June 2016
The CR-V wasn't the only small SUV with soaring sales. Nissan Rogue sales gained 32.8 percent despite no apparent year-over-year bump in cash incentives. That's versus an also-good July 2015, and the vast majority of sales are now the current-generation Rogue, as the carryover Rogue Select has all but petered out in dealer inventory.
Here are the top 10 best-selling cars in July: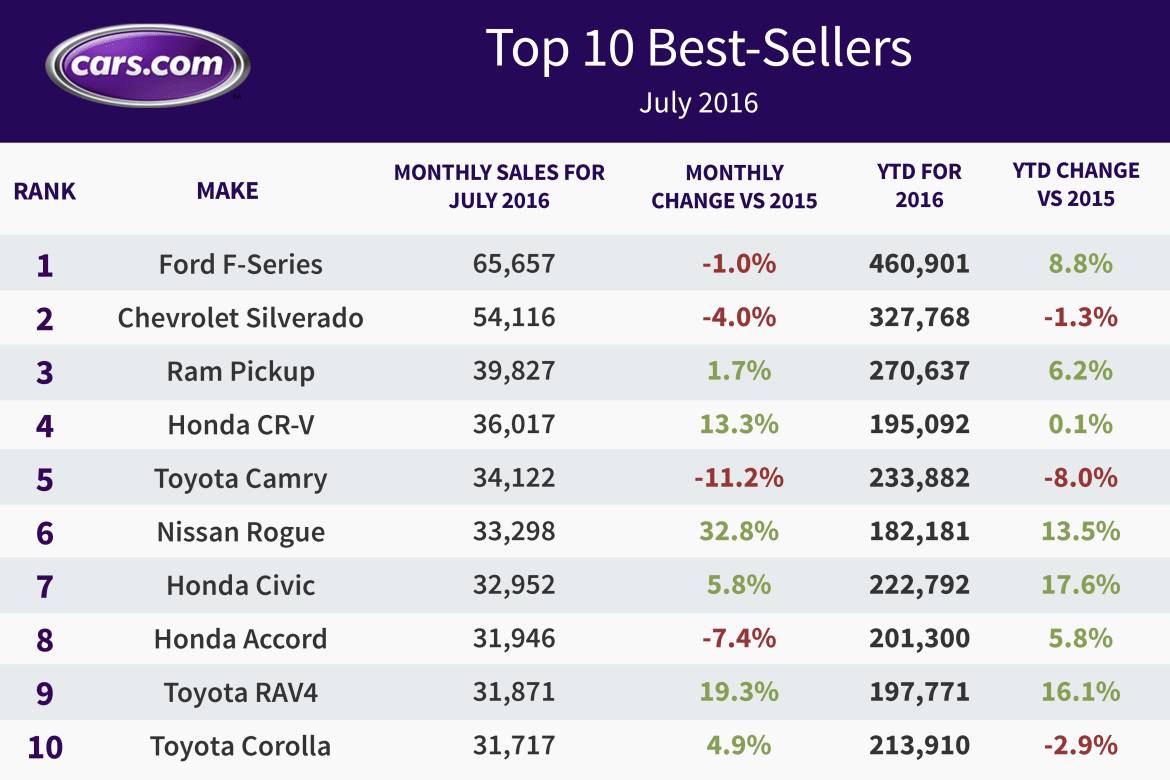 With the top seven automakers reporting numbers, new-car sales were essentially flat in July; they're up just 1.6 percent for the year. Shoppers still piled into subcompact and compact non-luxury SUVs, as growth for both segments (24.7 percent for the subcompacts, 9 percent for the compacts) stayed about even with June. With new-home construction numbers clocking an average June, July's full-size pickup truck sales were flat.
Still, it could have been much worse. June's Brexit vote wiped out a reported $3 trillion in stock-market value, something you doubtlessly noticed if you glanced at (OK, cursed at) your retirement accounts or other investments in the days following. But markets recovered and consumer confidence has held steady.
Another factor may have piqued consumers' interest in new cars: used cars have become relatively pricey. Entering July, auction company Manheim's monthly used-car pricing index reached highs it hasn't hit since early 2012. Meanwhile, subcompact non-luxury cars — among the least-expensive cars you can buy — climbed 10.3 percent in July sales. Shoppers have spurned the segment for months amid low gas prices, but it's possible this summer's climb in used-car prices has rekindled some love for cheap new cars.
That's a relative term. With this year's incentives, many cars are becoming a better deal. We won't know of July's incentive totals until later today, but the trend leading into the month has been for deals to escalate — so much that analysts have warned the industry needs more pricing discipline. Incentives in June averaged $3,237 per car, up 12.5 percent their year-ago figure, per Autodata Corp. That's the sixth consecutive month of double-digit incentives growth and it far outpaces the growth in average transaction prices. For the average shopper, this translates into one thing: Vehicle prices are edging upward, but discounts are way up. Will July notch a seventh month of double-digit growth? Wait and see.