Top 10 Car Reviews of 2019: SUVs Aim to Please, But Honda Clarity Is Clear Fave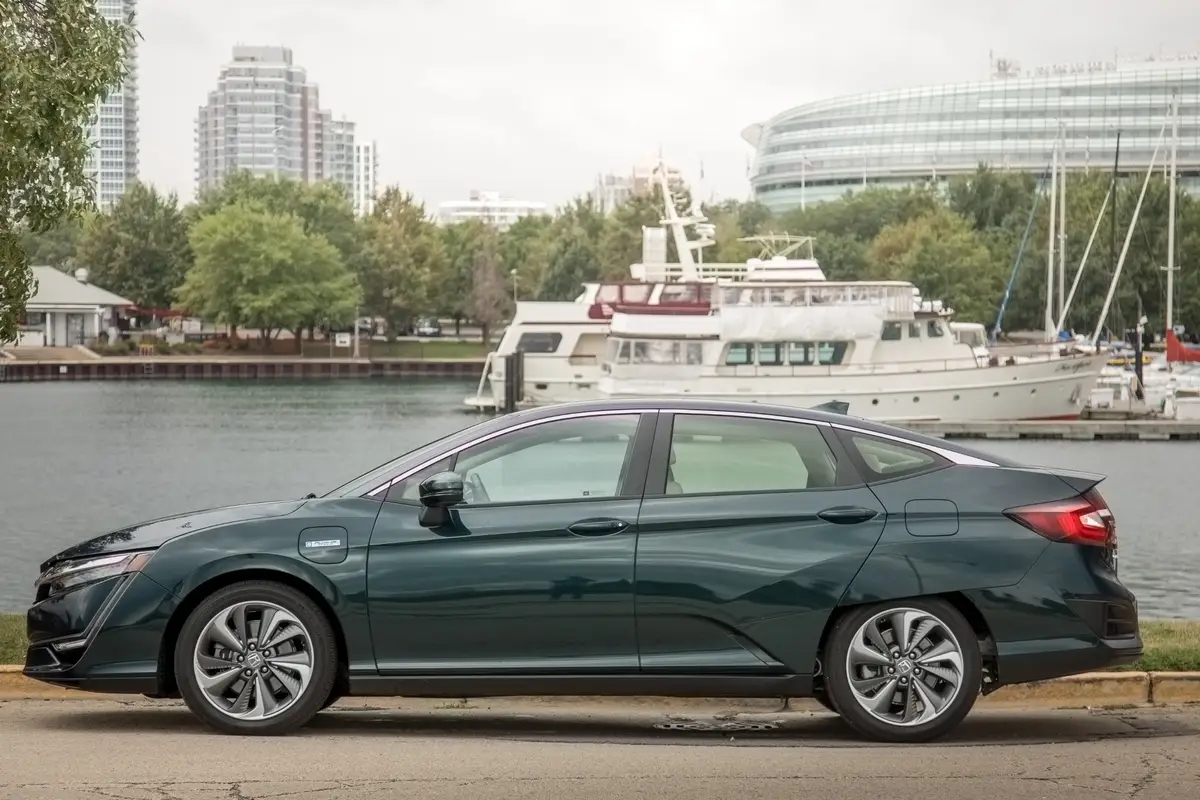 Hybrids and electric vehicles make up only a small percentage of overall car sales in the U.S. each year, and plug-in hybrids — a combo of the two often using an all-electric motor to propel the car on electricity until the charge runs out, at which point a gasoline engine kicks in — is an even more exotic bird.
That's why it's confounding that Cars.com's most read review of the 2019 model year is a bird of this esoteric feather: the Honda Clarity Plug-In Hybridsedan. It just lends credence to something we're fond of saying facetiously: People like reading about electric cars a lot more than they like buying 'em.
Related: 2020 Kia Telluride Review: The New Big SUV Benchmark
Despite the ostensible lack of massive consumer interest in plug-in hybrids, automakers seem confident in an increasingly electric future. As Cars.com's Joe Wiesenfelder notes in his review of the Clarity, nearly two-dozen plug-in hybrids already are available, with many more on the way.
"To be frank, most of them aren't very appealing. … They're a great idea — drive a set distance on cheap, potentially clean electric power, then have gasoline power at the ready to allow for longer trips," Wiesenfelder writes. "To my way of thinking, if you're going to the trouble of producing a car that can be plugged in and charged — or you're a consumer willing to invest in such a vehicle and a parking arrangement to support it — you want generous electric-only range and few trade-offs. Unfortunately, though it's roughly the ninth anniversary of modern plug-in hybrids, few yet have met this description. The Clarity Plug-In Hybrid does."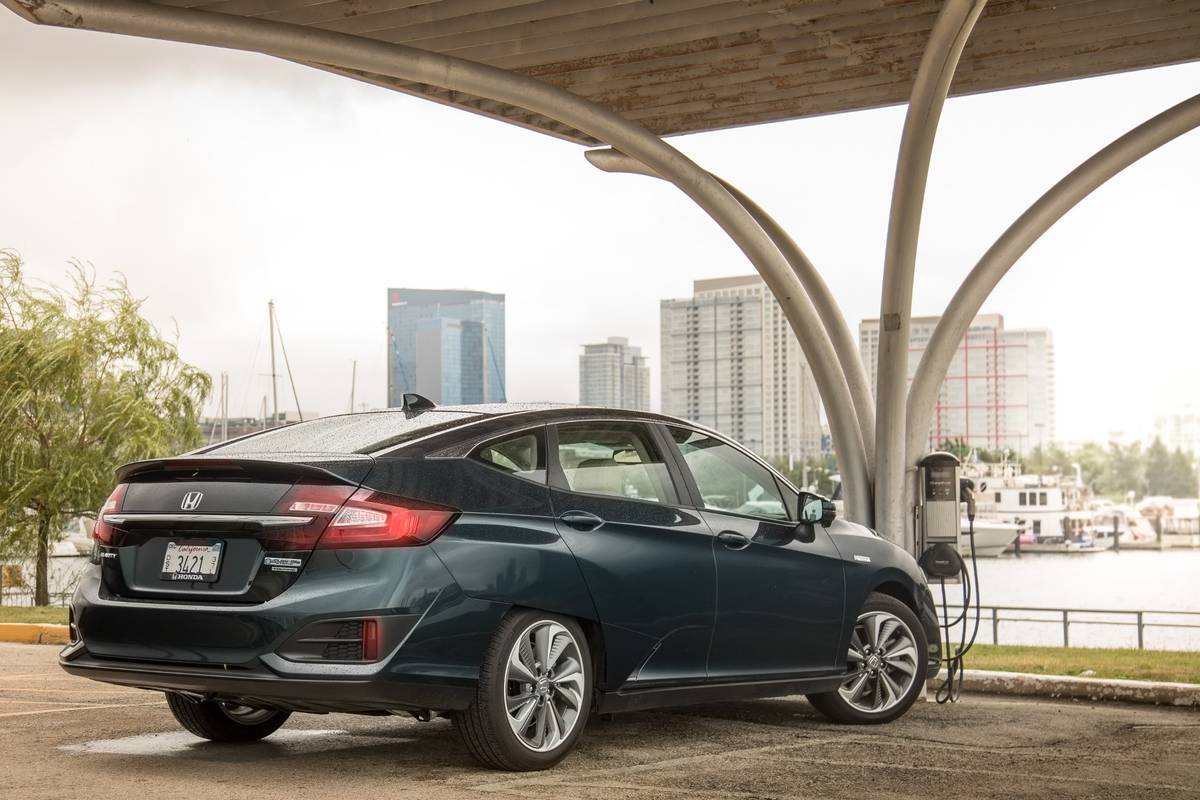 Wiesenfelder lauds the Clarity's 47-mile electric-only range before the gas engine kicks in (meaning the average American can complete their round-trip commute with charge to spare); serviceable driving experience; roomy, comfortable interior; and competitive starting price of as low as $26,820, including a destination chargeand factoring in the $7,500 federal tax credit. And all the while, it requires a scant few of the trade-offs typically associated with market rivals.
Could the Clarity be the plug-in hybrid that turns the tide of consumer sentiment in favor of EVs? By golly, it actually seems like maybe, just maybe … that's never gonna happen. Using the balance of our list of most popular reviews — coupled with years on end of gas prices ranging from inexpensive to inoffensive — Americans for the foreseeable future are all-SUVs-all-the-time, and the internal-combustion-only kind to boot.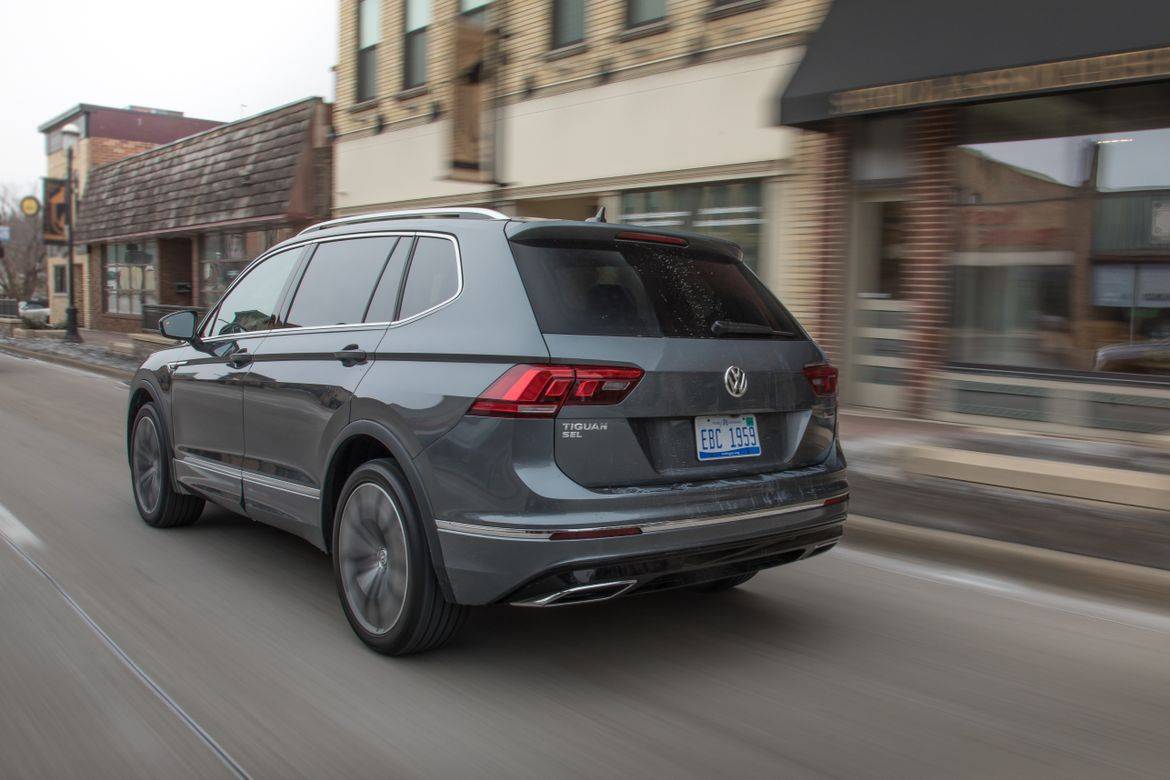 Runners-up in the top five include the 2019 Volkswagen Tiguan (two-time champ of our Compact SUV Challenge multicar comparison), the resurrected-for-2019 Chevrolet Blazer, the also-returning-for-2019 Honda Passport and the refreshed-for-2019 Kia Sorento. And it doesn't get any less SUV-ishfrom there, with the only other non-suvie being the 2019 Mazda3sedan and hatchback way down at No. 9.
As a preview for nextJuly's list, our top, top, topreview right now by quite some bit is of the well-received 2020 Kia Telluride — but that's for another model year. Until then, here are our top 10 most read reviews of model-year 2019 vehicles:
1. 2019 Honda Clarity Plug-In Hybrid Review: A Rare Winner of Its Kind
2. 2019 Volkswagen Tiguan Review: All-Around Greatness
3. 2019 Chevrolet Blazer Review: The On-Road Warrior
4. 2019 Honda Passport Review: Shorter Brother Improves on Pilot
5. 2019 Kia Sorento Review: Jack of All Trades
6. 2019 Subaru Crosstrek Hybrid Review: More Efficient, Less Useful
7. 2019 Mazda CX-5 Review: Posh and Poised, But Tech Needs Tuning
8. 2019 Nissan Murano Review: Updated and No Longer Up to Snuff
9. 2019 Mazda3 Review: Niche Appeal
10. 2019 BMW X5 Review: Excellent SUV, Iffy BMW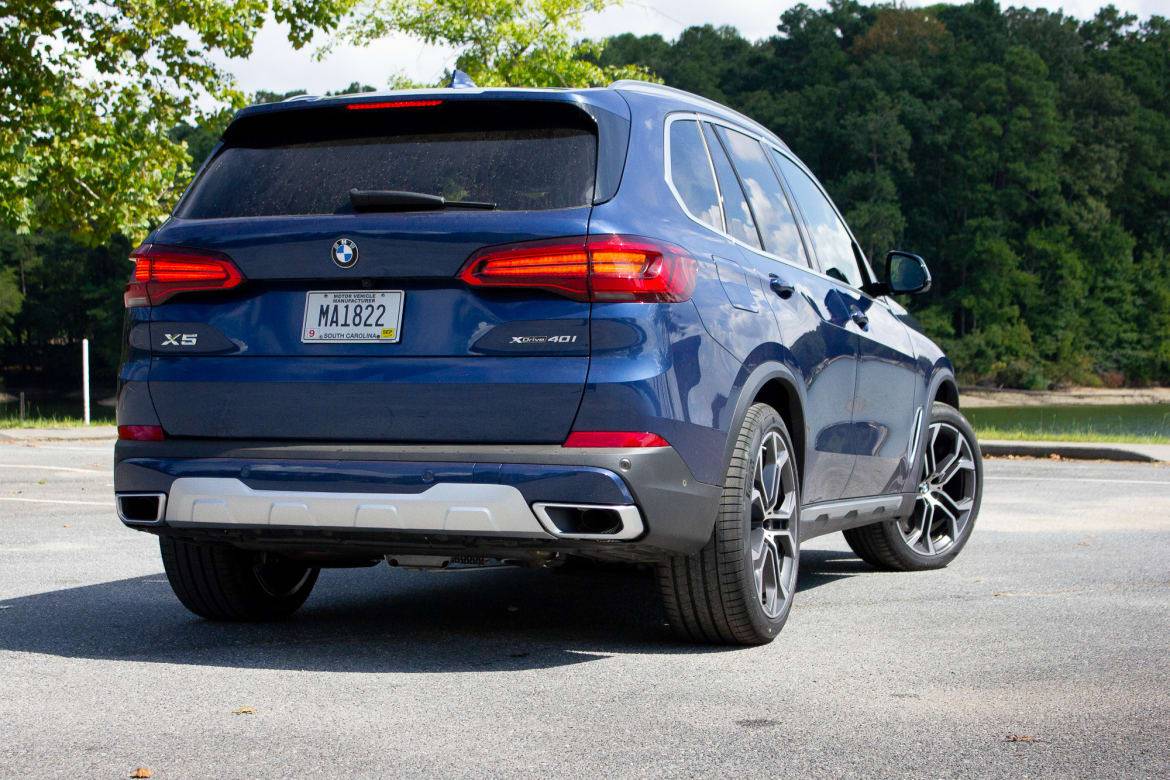 Cars.com's Editorial department is your source for automotive news and reviews. In line with Cars.com's long-standing ethics policy, editors and reviewers don't accept gifts or free trips from automakers. The Editorial department is independent of Cars.com's advertising, sales and sponsored content departments.