What Are the Best New-Car Deals for February?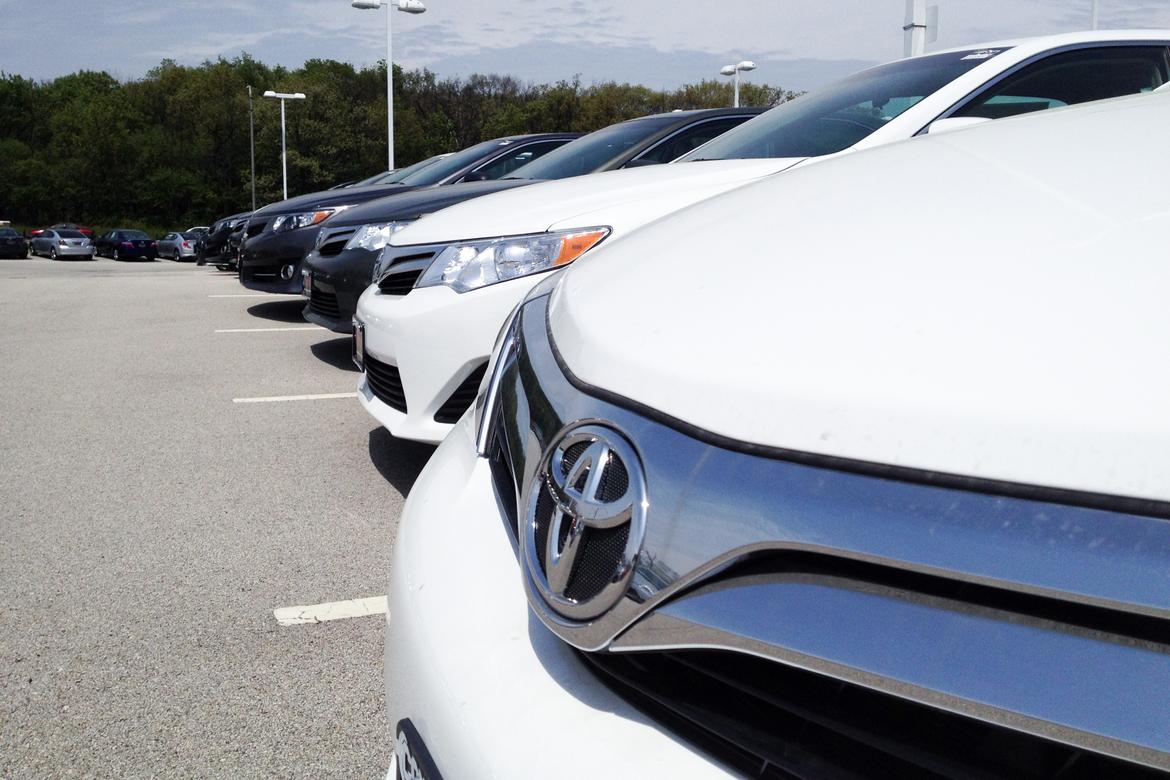 CARS.COM — New-car sales might have retreated last month, but it wasn't for lack of incentives; they averaged $3,475 per car in January, up 16.1 percent ($483) from January 2016, according to Autodata Corp. Overall incentives have now increased year over year for 23 straight months, and there's no sign of a slowdown. If Valentine's Day has you thinking of a new car for that special someone, these attractive offers might sweeten the deal.
Related: Top 10 Best-Selling Cars: January 2017
Here are a few we found: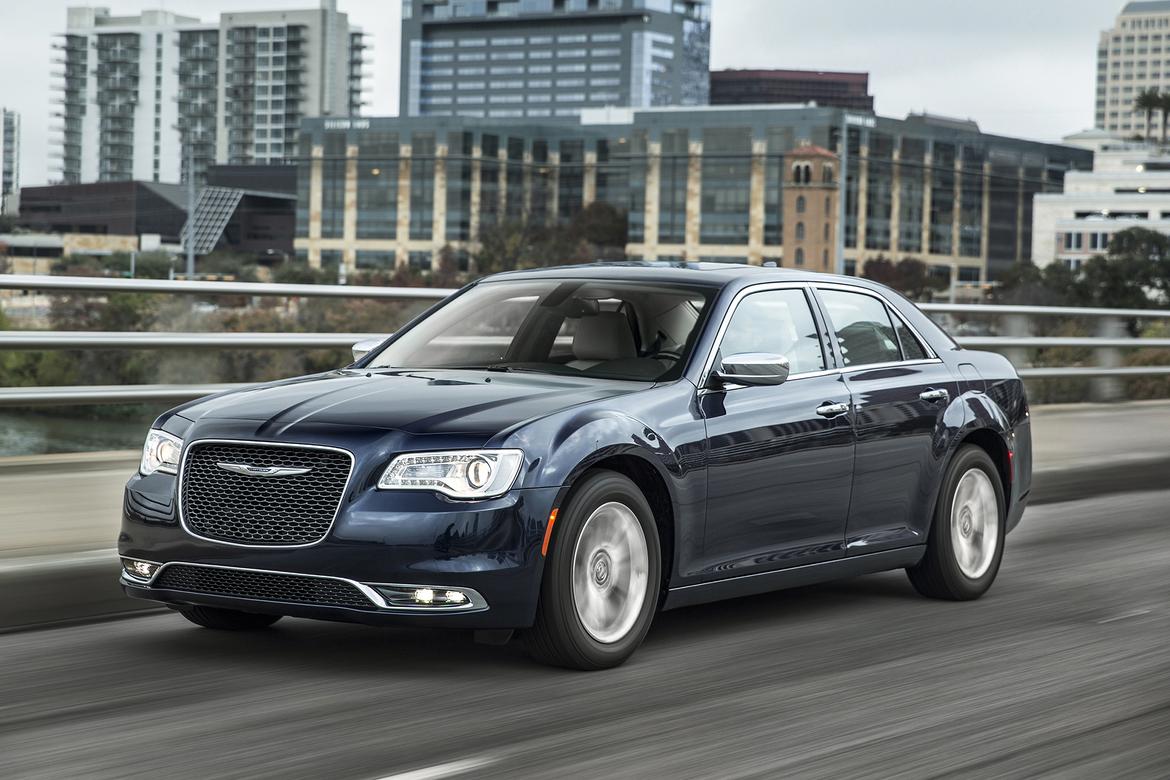 How much can I save? A boatload. The Chrysler 300 averaged 39 days on dealer lots in January — close to the month's 43-day average — but sales still dipped 16.9 percent for the month. Depending on where you live, Chrysler offers $3,250 to $5,750 on lower trim levels of the 2017 300 until the end of the month, with $4,250 in cash rebates on the uplevel 300C. The current-generation 300 has patchy reliability and crash-test scores, but those discounts could be more than 10 percent in factory cash alone depending on location and trim level. That's a big discount.
What about discount financing? Qualified shoppers can get financing as low as zero percent, Chrysler says.
Are there any 2016s left? As of Feb. 7, 19.8 percent of new Chrysler 300s in Cars.com dealer inventory are still 2016 model-year cars, so you should be able to hunt one down — and save even more on it. Factory discounts on the 2016 model range from $4,000 to $6,500 depending on trim level and location.
Can I get the one Ed Harris had in "A History of Violence?" David Cronenberg's Oscar-nominated drama came out in 2005, and Harris' jet-black 300C appears of similar vintage. So, yes, you could probably get a used example to match. But you'd still need a crew of well-coiffed thugs to look the part.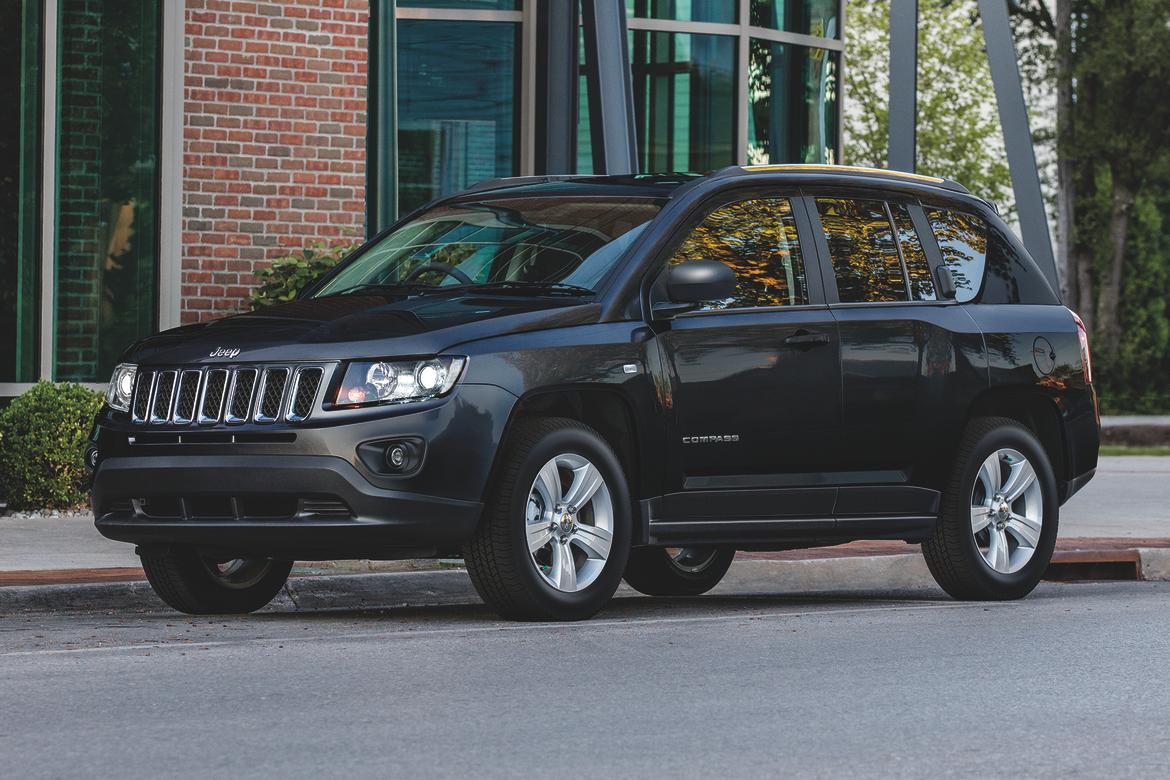 How much can I save? Ahead of a full redesign, Compass sales crashed 49.5 percent in January as the SUV averaged 67 days to sell. Now through Feb. 28, Jeep offers $2,500 to $3,500 off the 2017 Compass. Middling reliability for the current generation might give you pause, but those discounts aren't too shabby considering about half the new Compasses on Cars.com list at $25,000 or less.
What about discount financing? Qualified shoppers can get financing as low as zero percent, Jeep says.
Are there any 2016s left? Some. They account for just 11.5 percent of new Compass inventory on Cars.com, and Jeep didn't list any cash incentives on them for the regions we searched on Feb. 7. Still, you might be able to negotiate an even better deal if you find one.
When does the redesigned Compass show up? This spring, but Jeep says it will also be a 2017 model-year car. That means the old Compass and its successor will share the same model year, at least for a little while. It doesn't make any sense to us, either.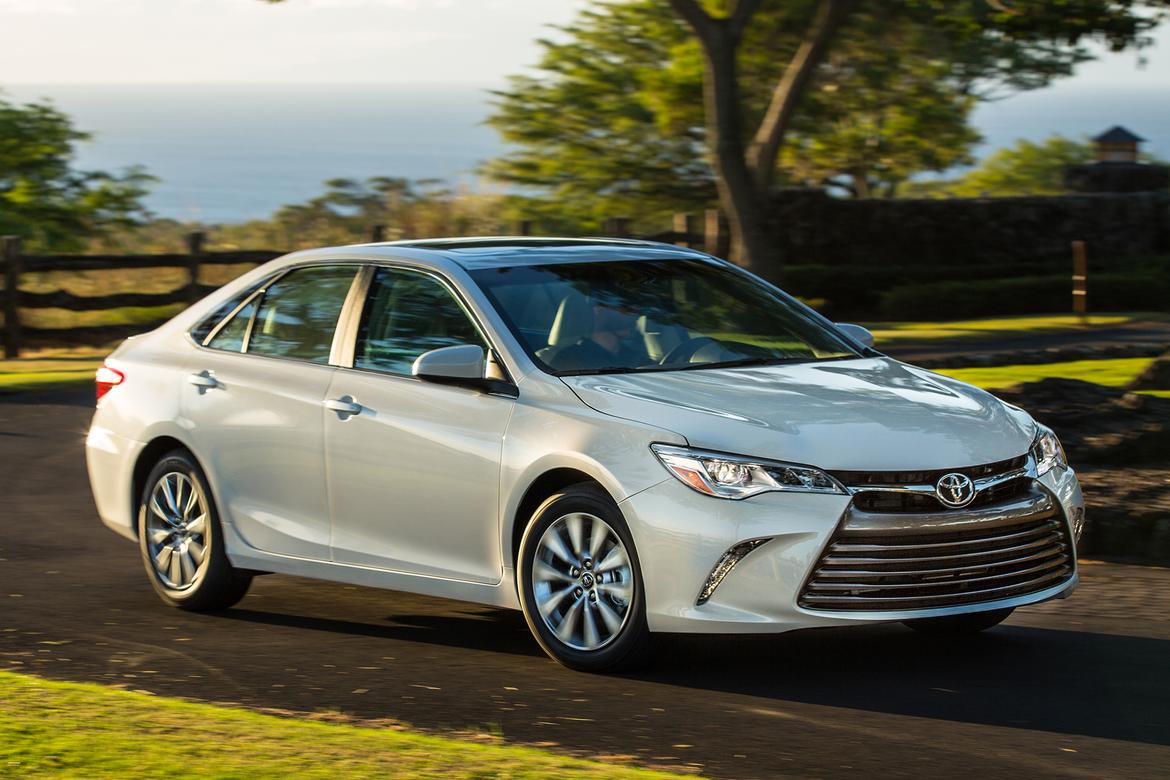 How much can I save? Thousands. Camry sales tumbled 24.3 percent in January versus a good year-ago month as non-hybrid versions averaged 68 days on dealer lots. Toyota is reportedly keeping Camry incentives high in February: Through the end of the month, the automaker offers $500 to $2,500 in cash discounts on the Camry, according to Automotive News.
What about discount financing? Qualified shoppers can score financing as low as zero percent, per Automotive News.
Does the Camry Hybrid have deals, too? Yes. Deals for the regular Camry extend to the Camry Hybrid, according to Automotive News. You might have to look harder for one, however. On Cars.com, the Camry outnumbers the Camry Hybrid in dealer inventory by nearly 12 to 1.
Shouldn't I wait for the 2018 Camry? If cabin quality is important to you, then yes. It's an area where the next-gen Camry appears to improve a lot on its predecessor's cheap-plastic hell. But the current Camry remains a solid bet for reliability and safety, even if its handling and noise abatement disappoint.
The Returnees
We focus on cars new to the list or ones we haven't highlighted in the past few months. But many cars from recent months still have high discounts in January:
How We Look for Deals
To look for February deals, we considered sales in January among the top 100 best-selling cars, specifically eyeing models whose sales underperformed the market. We also looked at days-to-turn data, which measures how long it takes on average for dealers to sell a given car. Both factors illustrate February's slow sellers, cars on which dealers could be more willing to cut a deal.
Finally, we looked at factory cash discounts and low-interest-rate financing offers that are especially high for the price of the car. (After all, $2,000 is a lot more on a Ford Focus than a Ford Explorer.)
Sales and incentives data come from Automotive News and automakers' websites, while days-to-turn data come from J.D. Power and Associates. Remember, our numbers are national in scope and reflect advertised customer discounts, not unadvertised factory-to-dealer cash. Discount financing typically requires qualifying credit, too, and incentives may vary by region and trim level. In sum: Your discounts may vary, so check with your local dealer for specifics.