What Are the Most Reliable Cars for 2020? (Hint: Genesis, Lexus Make 'Em)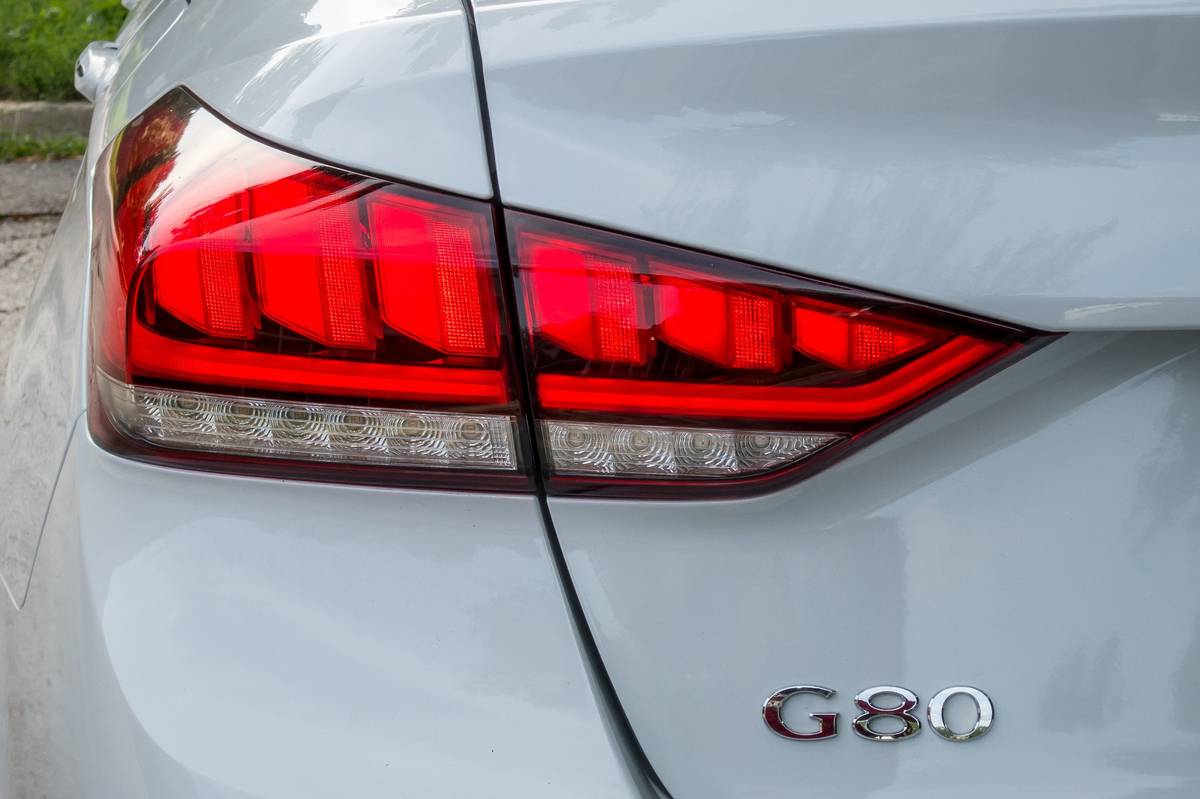 It's February — in an election year — so you're probably already looking for some positive news. Well the consumer-advocate data crunchers at J.D. Power have a tiny bit of it: According to the agency's 2020 U.S. Vehicle Dependability Study, overall vehicle dependability is up 1.5% compared with 2019 — and model-year 2020 marks automakers' best performance in the history of the study.
Related: Which 2019 Cars Have Fewest Problems in First 3 Months?
The study, now in its 31st year, measures the number of problems per 100 vehicles (denoted as PP100) experienced during the past 12 months by original owners of their 3-year-old vehicles, so the 2020 study measures model-year 2017 vehicles.
Most Reliable Car Brands
Here's a ranking of all the brands examined in the 2020 Vehicle Dependability Study, followed by their PP100 score (the industry average is 134):
1. Genesis (89)
2. Lexus (100)
3. Buick (103)
4. Porsche (104)
5. Toyota (113)
6. Volkswagen (116)
7. Lincoln (119)
8. BMW (123)
9. Chevrolet (123)
10. Ford (126)
11. Mazda (130)
12. Cadillac (131)
13. Hyundai (132)
14. Kia (132)
15. Audi (136)
16. Nissan (136)
17. Acura (139)
18. Honda (139)
19. Ram (140)
20. Mitsubishi (146)
21. Mini (147)
22. Mercedes-Benz (152)
23. Subaru (154)
24. Infiniti (155)
25. Dodge (158)
26. Jeep (159)
27. Fiat (160)
28. GMC (162)
29. Volvo (185)
30. Jaguar (186)
31. Chrysler (214)
32. Land Rover (220)
Most Reliable Models
And here are the top-ranked models by J.D. Power's automotive segment classifications:
Small Car: Honda Fit
Small Premium Car: BMW 2 Series
Compact Car: Nissan Leaf
Compact Sporty Car: Mazda MX-5 Miata
Compact Premium Car: Lexus ES
Mid-Size Car: Buick Regal
Mid-Size Sporty Car: Ford Mustang
Mid-Size Premium Car: Genesis G80
Large Car: Toyota Avalon
Atop the brand list is Genesis, which ranks highest in overall vehicle dependability with its score of 89 PP100; 2020 marks the first year the brand has been included in the study. In 2019, Lexus earned the top brand slot, followed by Porsche. This year, Lexus slides to the No. 2 position and Porsche slides to No. 4.
Other firsts this year: The Nissan Leaf is the first all-electric model to receive an award. It earned the most reliable ranking in the compact-car segment. In terms of models, the Lexus ES is the highest-ranked model in the 2020 study with a score of 52 PP100 — the best score recorded in the study's history.
On the other end of the spectrum, several automakers struggled. Land Rover claimed the last spot on the list with a score of 220 PP100. Only slightly better are Chrysler (214), Jaguar (186) and Volvo (185). Jaguar, Land Rover and Volvo have a history of landing near the bottom of the list, but Chrysler's ranking is surprising. Last year, the brand's score was much better at 146 PP100.
As with most years, J.D. Power said that the area of audio/communication/entertainment/ navigation accounts for more problems than any other category in the study, and issues with voice recognition and Bluetooth continue to be pain points for owners.
"There's no question that 3-year-old vehicles today are better built and more dependable than same-age vehicles were in previous years," said Dave Sargent, vice president of global automotive at J.D. Power, in a statement. "However, the rapid introduction of technology is putting increased pressure on dependability, so it would not be surprising to see problem levels plateau, or even increase, over the next few years."
More From Cars.com:
Cars.com's Editorial department is your source for automotive news and reviews. In line with Cars.com's long-standing ethics policy, editors and reviewers don't accept gifts or free trips from automakers. The Editorial department is independent of Cars.com's advertising, sales and sponsored content departments.