Which 2019 Cars Have Fewest Problems in First 3 Months?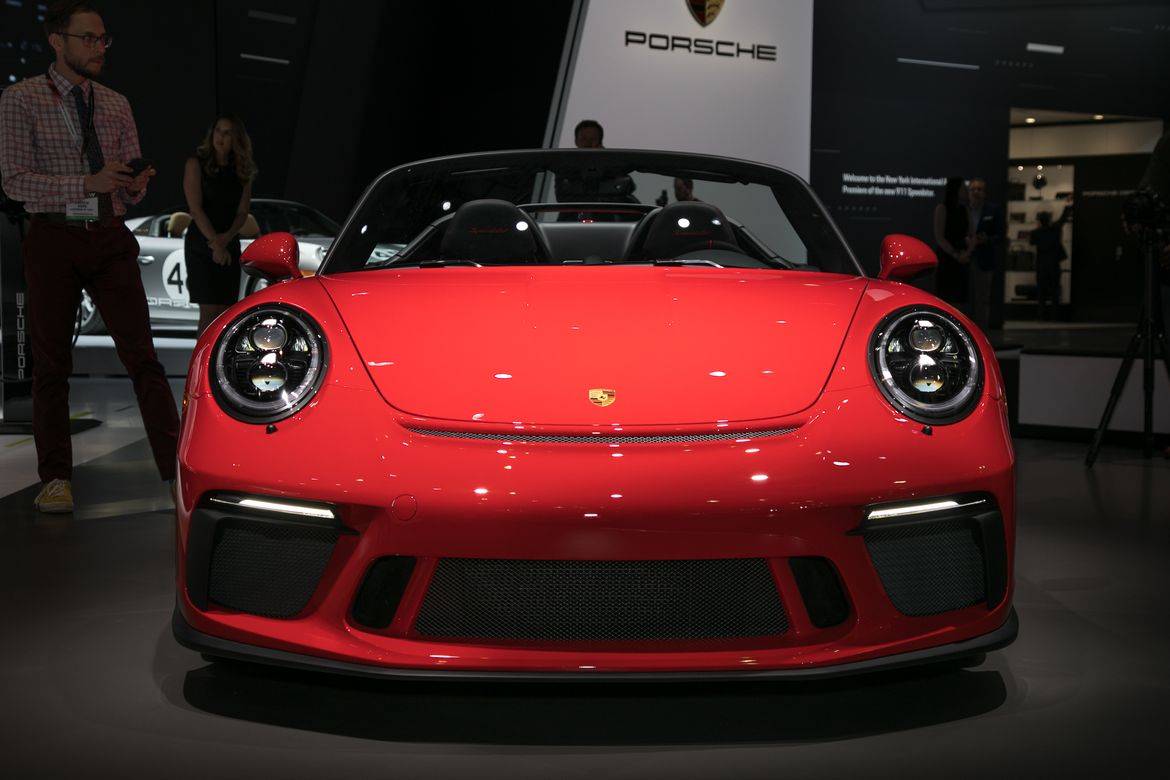 Over the past decade, leading vehicle-reliability studies have centered on dashboard displays and associated features like nearby controls, voice recognition systems and Bluetooth pairing, as such technology is a frequent source of owner frustration. But in J.D. Power's latest Initial Quality Study, the problems are going old school.
Related: What's the Most Reliable 2016 Model?
The firm's annual study, for which the 2019 iteration surveyed some 76,000 owners of model-year 2019 cars after the first 90 days of ownership, found an uptick in paint imperfections, brake and suspension noise, check engine lights and even engines failing to start.
Hey, maybe buggy Bluetooth isn't so bad after all. Here's how each brand ranked; lower PP100 rates are better.
2019 J.D. Power Initial Quality Study
1. Genesis: 63 problems per 100 vehicles
2. Kia: 70
3. Hyundai: 71
4. Ford: 83
5. Lincoln: 84
6. Chevrolet: 85
7. Nissan: 86
8. Dodge: 90
9. Lexus: 90
10. Toyota: 90
11. Buick: 92
Industry average: 93
12. GMC: 94
13. Mazda: 94
14. Mercedes-Benz: 94
15. Porsche: 96
16. Honda: 98
17. Cadillac: 100
18. Jeep: 100
19. Infiniti: 101
20. BMW: 102
21. Ram: 105
22. Audi: 106
23. Mini: 107
24. Acura: 110
25. Chrysler: 113
26. Subaru: 113
27. Volkswagen: 113
28. Volvo: 114
29. Alfa Romeo: 118
30. Mitsubishi: 121
31. Land Rover: 123
32. Jaguar: 130
Here are the highest-ranked cars for initial quality in each segment for the 2019 model year:
Most dependable model overall: Porsche 911
At just 58 PP100, the Porsche 911 is the highest-ranked individual model for the second year in a row, but J.D. Power notes that European brands fell below average on the whole. Separately, problems with driver-assist systems — adaptive cruise control, lane-centering steering systems and the like — are up a tad.
"Automakers continue to make progress in areas like infotainment that attract a lot of consumer attention," said Dave Sargent, vice president of global automotive at J.D. Power, in a statement. But "some traditional problems crept up this year," he added.
It's not that such problems outrank mishaps with so-called infotainment systems. The latter group remains the top problem area among new cars, the firm said, but it's improving thanks to fewer problems with voice recognition and Bluetooth systems.
More From Cars.com:
Still, we can't help but note that top-ranked brands have the easiest multimedia systems. Among 32 brands ranked in the 2019 study, affiliated Korean automakers Hyundai and Kia — including Hyundai's Genesis luxury brand — reprised their podium finish from the 2018 study. All three have straightforward multimedia systems, and so do Ford and its Lincoln division, which ranked fourth and fifth, respectively. The Sync 3 system installed in both brands is as intuitive as it gets.
At the other end are brands like Jaguar and Land Rover. Despite marked improvement from a distant last-place showing in 2018, the related brands still trail all other brands ranked in the study. It comes as JLR vehicles have in recent years adopted touch-sensitive controls and multi-touchscreen layouts, which we find unnecessarily complex.
The industry overall averaged 93 problems per 100 vehicles, or PP100 — the longstanding metric for IQS — in the 2019 study. The rate stayed flat from 2018 after four consecutive years of improvements.
Cars.com's Editorial department is your source for automotive news and reviews. In line with Cars.com's long-standing ethics policy, editors and reviewers don't accept gifts or free trips from automakers. The Editorial department is independent of Cars.com's advertising, sales and sponsored content departments.