What's the Best End-of-Year Car Deal?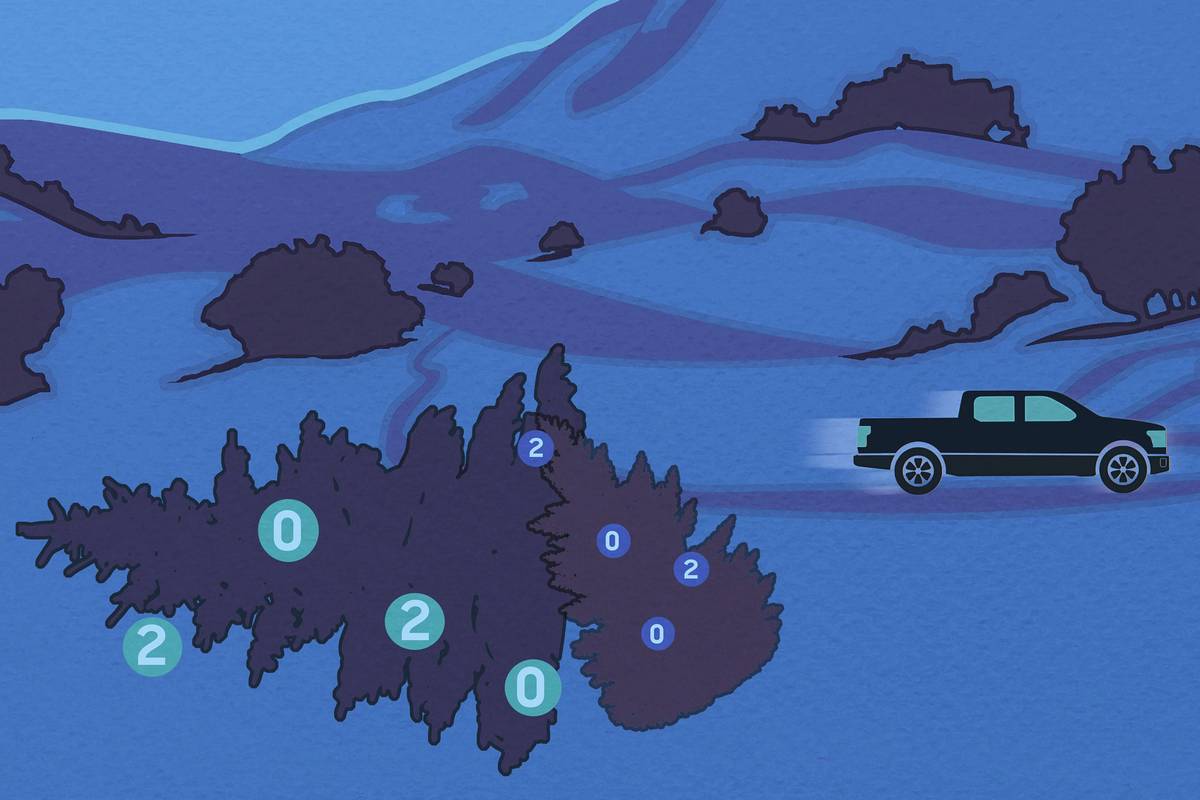 The week after Christmas is typically a marquee period for new-car deals, but all bets are off in a year when nothing seems certain. If anything, deals are likely to be more muted than normal as 2020 wraps up. Amid tight new-car inventory, J.D. Power pegged the average new-vehicle discount in November to land below 10% of MSRP for the fourth month in a row, an extraordinary dropoff after years of double-digit percentages.
Related: What's the Best New-Car Deal for December 2020?
"It's backwards about four years now, so where we were four years ago is about the incentive levels we're seeing now," said Tyson Jominy, vice president of data and analytics at the firm. "It primarily is, and remains, [an issue with] inventory. It's extraordinarily tight, particularly on pickup trucks."
That doesn't mean discounts — even on pickups — are out the window, but you might have to look harder than usual. Which cars still have 'em? Start with the 2020 model year, which comprises some 4 in 10 new vehicles on dealer lots as of this writing. As the calendar year winds down, brands with extra cars from the outgoing model year are a good target for deals.
We looked at the 12 most popular brands, as ranked by Automotive News' tabulation of year-to-date sales through the first three quarters of 2020. Here's how they stack up in the percentage of new Cars.com inventory that's still from the 2020 model year as of Dec. 14:
Lots of 2020s to clear out: Ford (78%), Nissan (68%)
About average: Chevrolet (35%), Honda (43%), Hyundai (36%), Ram (39%), Volkswagen (36%)
Slim pickings: GMC (18%), Jeep (18%), Kia (17%), Toyota (12%), Subaru (8%)
Given the preponderance of 2020 model-year cars among Ford and Nissan, we put both brands under the microscope. Here are three picks from the pair — plus two other brands with attractive year-end programs. 
Looking for cars outside those brands? Check out our picks of 10 cars with heavy deals for the month of December, plus other deal-laden models on the chopping block after 2020; all the highlighted models have deals running through Jan. 4.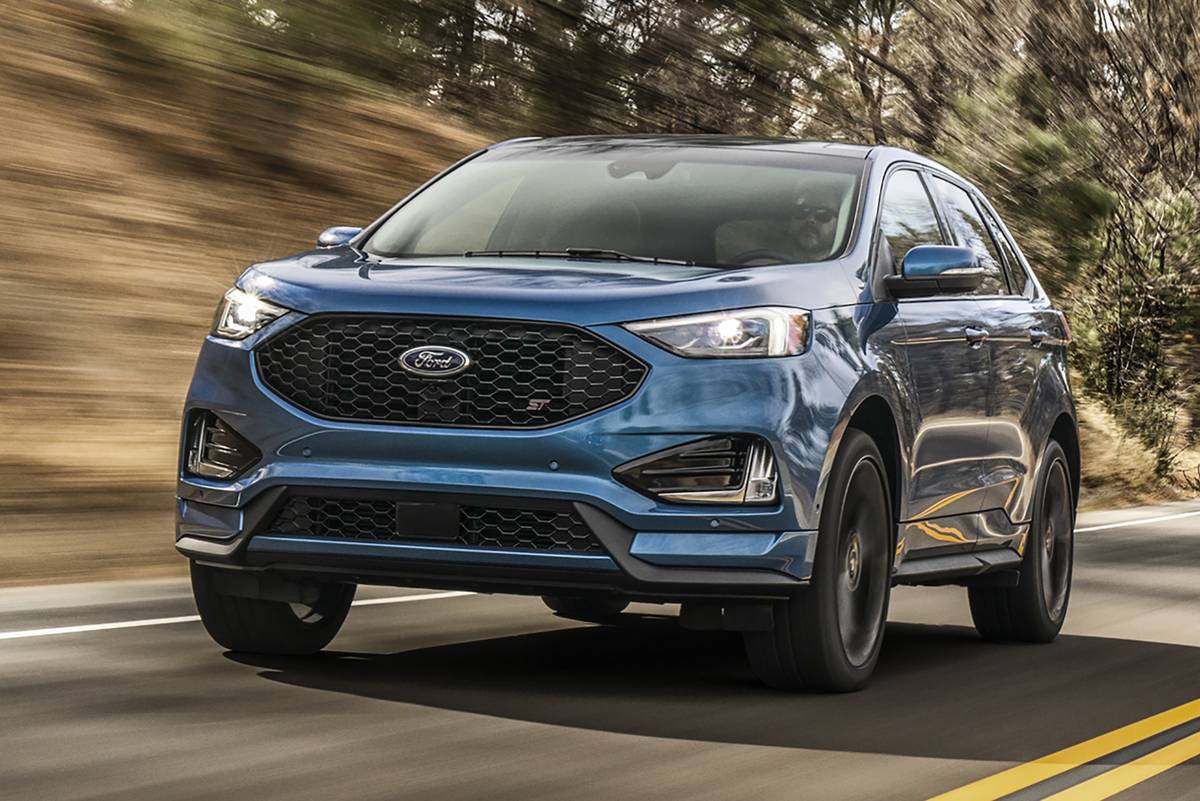 Factory discount: $3,000-$4,500
Approximate price after discounts: $29,500-$52,000
Approximate factory savings: 6-11%
Now through Jan. 4, Ford is offering $3,000 to $3,500 off lower trim levels of the SUV, depending on region, with $4,000 to $4,500 off the well-equipped Titanium and higher-performance ST. That's for the 2020 model year, which still accounts for nearly all new Edge inventory on Cars.com as of this writing. On certain trims, Ford is also offering $2,000 in trade-in bonuses in certain regions, plus another $500 if your prospective Edge has been on dealer lots especially long. Alternately, qualified shoppers can get 3.9% financing for 84 months — with cash back in select regions. Some regions offer 0% for 60 to 72 months with an additional bonus cash, though some of it requires having a qualifying trade-in or shopping specific trim levels only.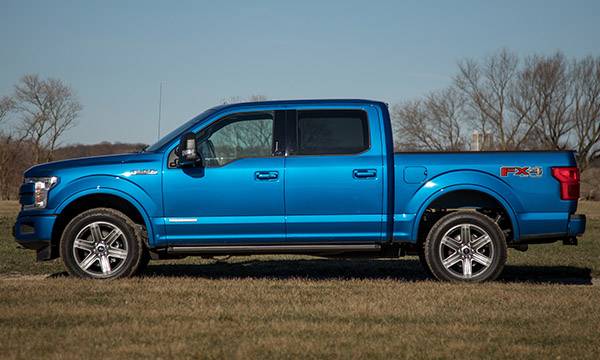 Factory discount: $4,000-$7,000
Approximate price after discounts: $29,500-$59,000
Approximate factory savings: 6-19%
The redesigned 2021 Ford F-150 is rolling into dealerships as we write this, but Ford's ever-popular light-duty pickup remains in strong supply. The outgoing 2020 model still accounts for some 4 out of 5 new F-150s on Cars.com as of this writing, and the bread-and-butter XLT trim accounts for just over half of those. You shouldn't have a problem finding one — and finding big discounts on the hood. In the regions we surveyed, Ford is offering $4,000 to $7,000 in cash discounts through early January on the 2020 F-150 XLT, with additional bonuses in certain cases. In some areas, that adds up to a jaw-dropping $10,000 to $12,000 off select crew-cab XLT inventory for trucks with specific options that have been sitting on dealer lots for especially long, but much of the total comes through discounts for various options packages and additional dealer markdowns. If you can find a qualifying example, have at it.
Alternately, qualified shoppers can get 3.9-5.9% financing for 84 months in all regions we surveyed, or 60-month financing as low as 0%. Some regions offer cash discounts and bonuses for eligible trade-ins atop 60-month discount financing, too.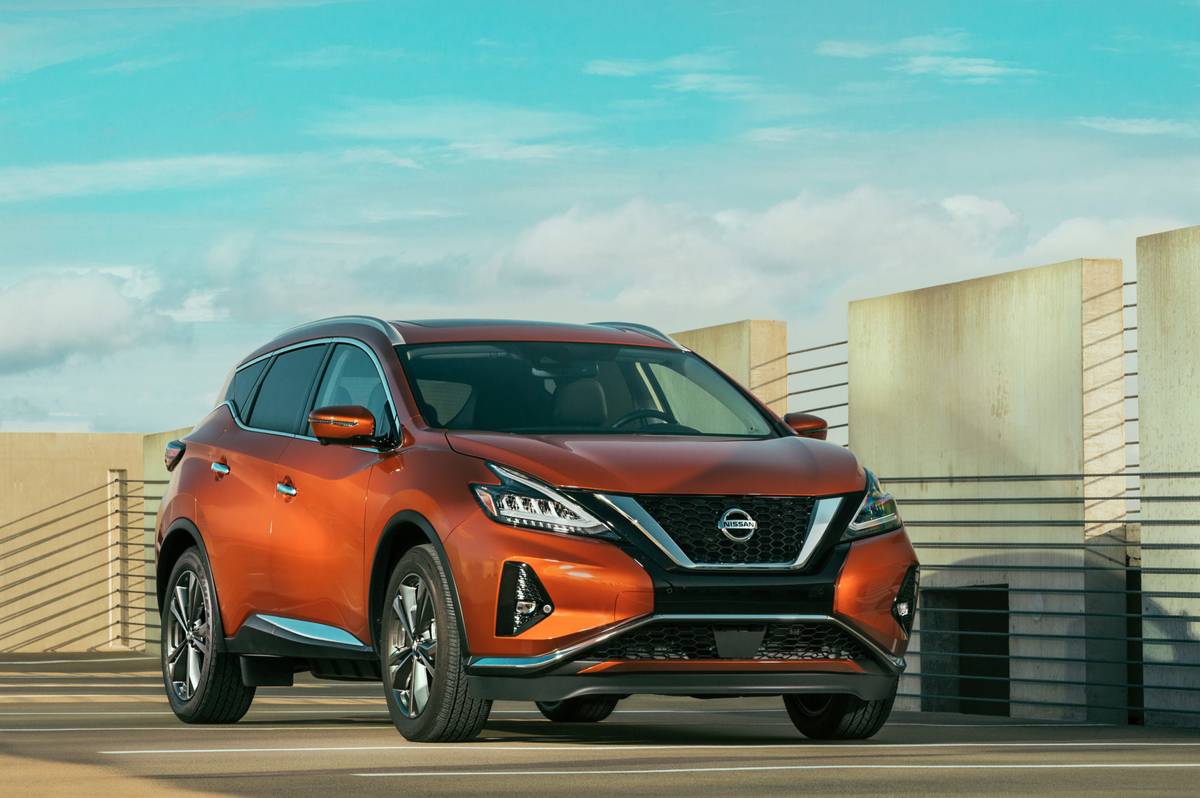 Factory discount: $4,000-$6,000
Approximate price after discounts: $28,000-$46,500
Approximate factory savings: 10-15%
Another mid-size SUV is the Nissan Murano, for which the 2021 model year has yet to materialize as of this writing. Now through Jan. 4, Nissan is offering as much as $5,000 off the 2020 Murano, with another $1,000 off the range-topping SL and Platinum trims. (In ascending order, the 2020 Murano comes in S, SV, SL and Platinum trims.) In lieu of that, creditworthy shoppers can get 0% financing for 72 months plus up to $3,000 in bonus cash or $4,000 if you finance an SL or Platinum.
GM, FCA Brands
Widespread discounts can be had at mass-market brands from GM and Fiat Chrysler Automobiles, with brands like Buick, Chevrolet and GMC rolling out employee discounts for GM, while Chrysler, Jeep and Ram have a similar program at FCA. Discounts vary widely by trim level and region, but we spotted prominent deals — from roughly 13% off the still widely available 2020 Chevrolet Traverse to some 6-7% off a selection of 2021 Jeep Cherokee and Compass SUVs.
Employee pricing, which is typically an absolute figure that's a certain percentage below MSRP, in many years can be more style than substance, Jominy noted. But market conditions have limited consumers' negotiating leverage — which means the current employee pricing programs at GM and FCA can drive real savings.
"In a typical year, the discounting that a dealer does in a normal course of business might be 75% of that amount," Jominy explained. "So now, in a year when they're not discounting the same way and vehicles are transacting closer to MSRP, that fixed lower price has now gone up in value more than other years. So the delta between the handshake price and employee price has grown rapidly because the dealers aren't discounting."
Such discounts in 2020 are occuring only on vehicles that need it, Jominy added.
"It's not everything that it's cracked up to be," he said. "But this year, when dealers are making about $800 more per unit on each sale between the [finance and insurance] office and the gross [amount] on a vehicle … this is the year that [employee pricing] is actually as good as it sounds."
More From Cars.com:
How We Look for End-of-Year Deals
To look for deals in the final weeks of the year, we focused on cash deals available to shoppers at large. Remember, our numbers are current as of publication for the markets we survey (generally Atlanta, Chicago, Denver, Houston, Los Angeles and New York). They reflect advertised customer discounts, not unadvertised factory-to-dealer cash or deals that require special qualifications, such as financing with the automaker or being a recent college graduate. Discount financing typically requires qualifying credit, too, and incentives may differ by region and trim level; automakers may also change them later in the month. In sum: Your discounts may vary, so check with your local dealer for specifics.
Related Video:
Cars.com's Editorial department is your source for automotive news and reviews. In line with Cars.com's long-standing ethics policy, editors and reviewers don't accept gifts or free trips from automakers. The Editorial department is independent of Cars.com's advertising, sales and sponsored content departments.