What's the Best New-Car Deal in February 2018?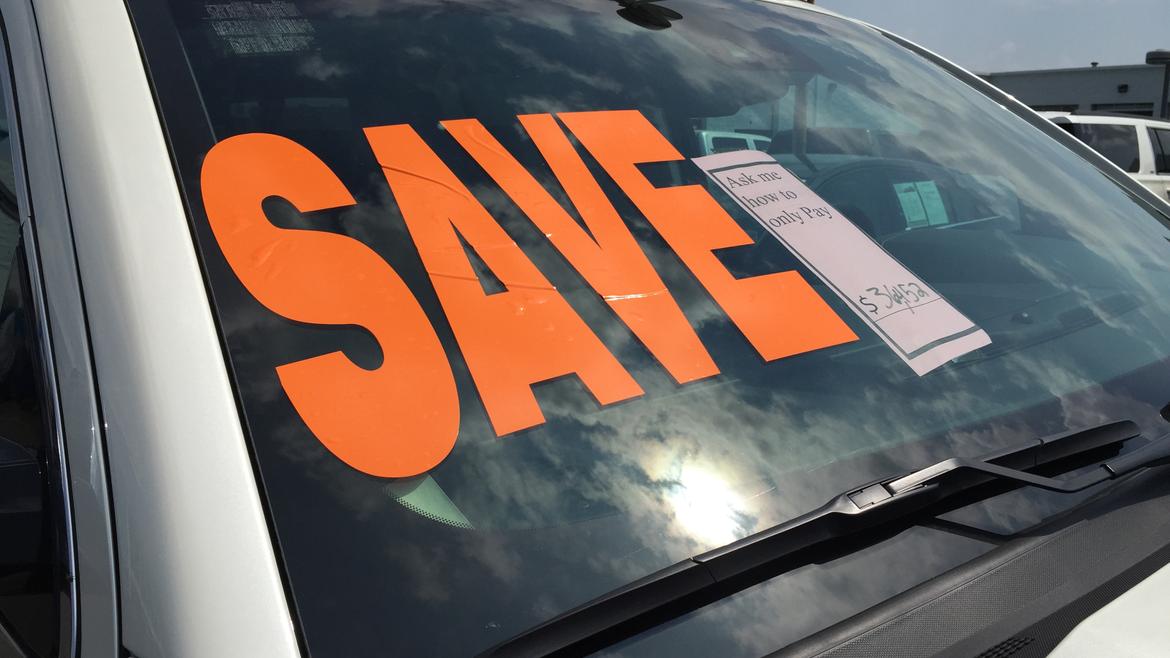 CARS.COM — Valentine's Day is practically here, and after blowing most of your disposable income for this pay period on flowers, chocolates, wine and a fancy dinner out, you're gonna need to catch a price break on that new car you're shopping for. Lucky you: After months of plateauing, incentives are showing signs of renewed acceleration. Autodata Corp. says discounts averaged $3,740 per car in January, up 7.6 percent over January 2017 for the highest year-over-year percentage gain in five months.
Related: How to Use New-Car Incentives, Rebates and Financing Deals
The uptick likely played a part in new-car sales, which began the year on a positive note after falling 10 out of 12 months in 2017. January saw no such loss, with sales up 1.2 percent by Automotive News' tally. This month has deals of all kinds for the taking, and not just on less popular body styles like sedans: Three of our four best deals for February are on SUVs. So hit the showroom, all you cravers of cargo space — utility awaits.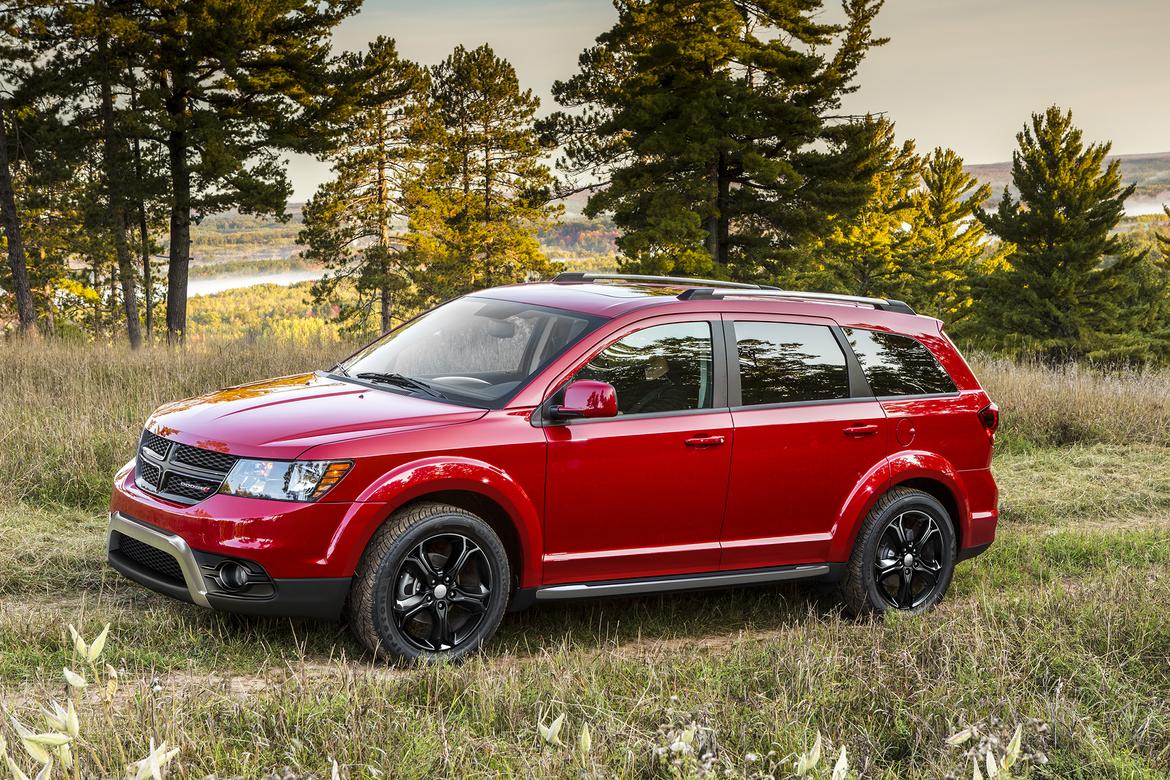 Dodge Journey
How much can I save? More that 10 percent off MSRP, in many cases. We observed cash discounts of $3,500 to $4,000 on the 2018 Journey across all trim levels, depending on region. It's easy to see why: The Journey averaged 47 days on dealer lots in January — not far off the month's 42-day weighted average for all 2018 models — but sales still collapsed 73.4 percent.
What about discount financing? Buyers can pair up to $1,000 off with zero percent financing for up to 36 months on the 2018 Journey in lieu of maximum rebates. Both the financing and cash-back offers expire Feb. 28.
But you declared this Journey underwhelming almost three years ago. For good reason. The SUV had good cabin materials and an intuitive multimedia system, but a clumsy ride, unrefined drivetrain and spotty crash-test ratings. Not much has changed since then, or really before then. The current Journey dates back to early 2008, with a refresh but not a redesign in late 2010. That makes the 2018 model year this generation's 10th — California sequoia territory in vehicle years (but not quite Toyota Sequoia territory, as that SUV is older still). In sum, those looking for a smallish SUV with an optional third row will find the Journey a, um, dodgy choice. But the incentives make it cheap, and this list puts great new car deals over drawbacks.
Hyundai Sonata
How much can I save? Lots. Sonata sales fell 23.7 percent in January as non-hybrid versions of the 2018 model averaged 83 days on dealer lots. Now through the end of the month, Hyundai is offering $2,000 off most trim levels. Get the mid-level SEL, which accounts for 38 percent of new, non-hybrid 2018 Sonata inventory on Cars.com, and Hyundai offers $2,500 off.
What about discount financing for this vehicle? Creditworthy buyers can pair $1,000 off with financing as low as zero percent for 60 months on the 2018 Sonata in lieu of maximum rebates.
Is the 2018 Sonata any good? Thanks to a recent refresh, it's more satisfying than earlier model years of the current generation. The 2018 Sonata packs reasonable refinement against two redesigned competitors, the Toyota Camry and the Honda Accord. If money is no object, both rivals are better cars overall — but if you're reading this article, then money is likely a big object. The 2018 Sonata packed value before the discounts, and these new car deals make that even more the case.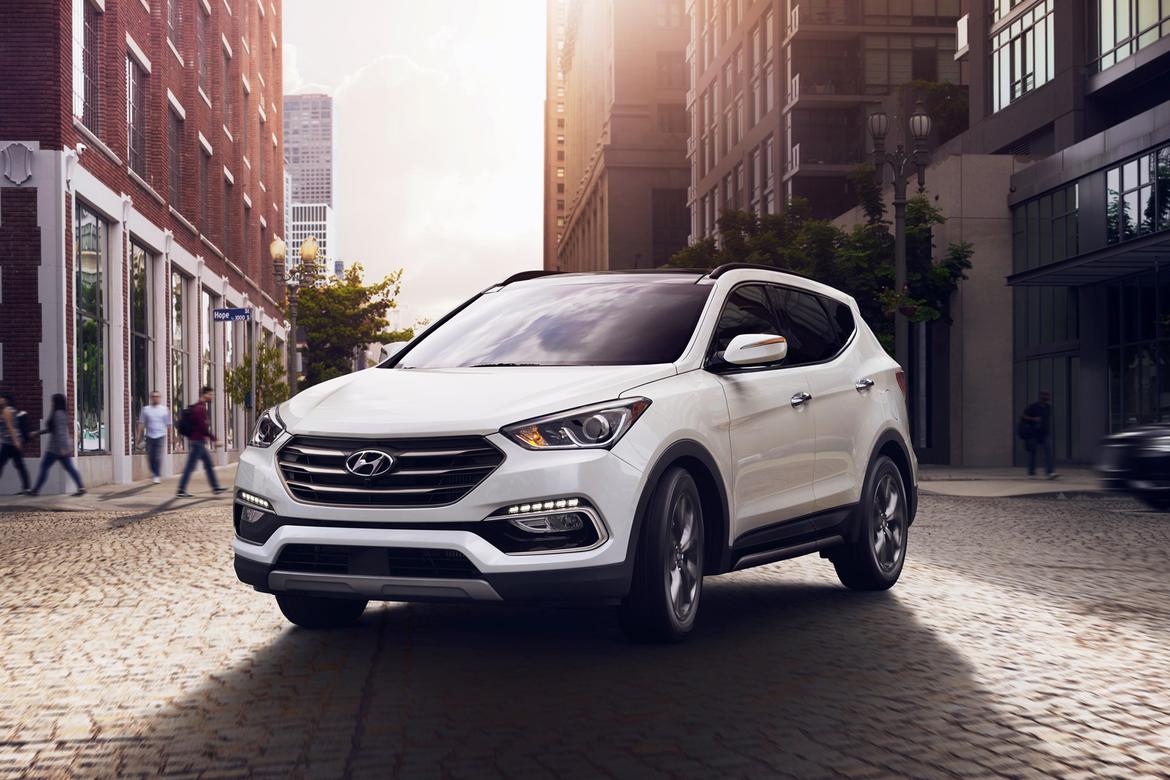 Hyundai Santa Fe Sport
How much can I save? A lot if you finance through Hyundai. Santa Fe sales, which include the three-row Santa Fe and two-row Santa Fe Sport, fell 2.7 percent in January. That's versus a stellar year-ago month, but the Santa Fe Sport still averaged 75 days on dealer lots in January 2018. Through Feb. 28, Hyundai is offering $2,750 off the 2.4-liter model or $3,000 off the turbo 2.0-liter model, both for the 2018 model year.
What about discount financing? Qualified shoppers can pair $1,000 with zero percent financing for up to 60 months on the 2018 Santa Fe Sport in lieu of maximum rebates.
Any deals on the regular Santa Fe? Yes, but they're considerably less. Through the end of the month, Hyundai is offering $1,500 off the three-row SUV or 0.9 percent financing for up to 60 months.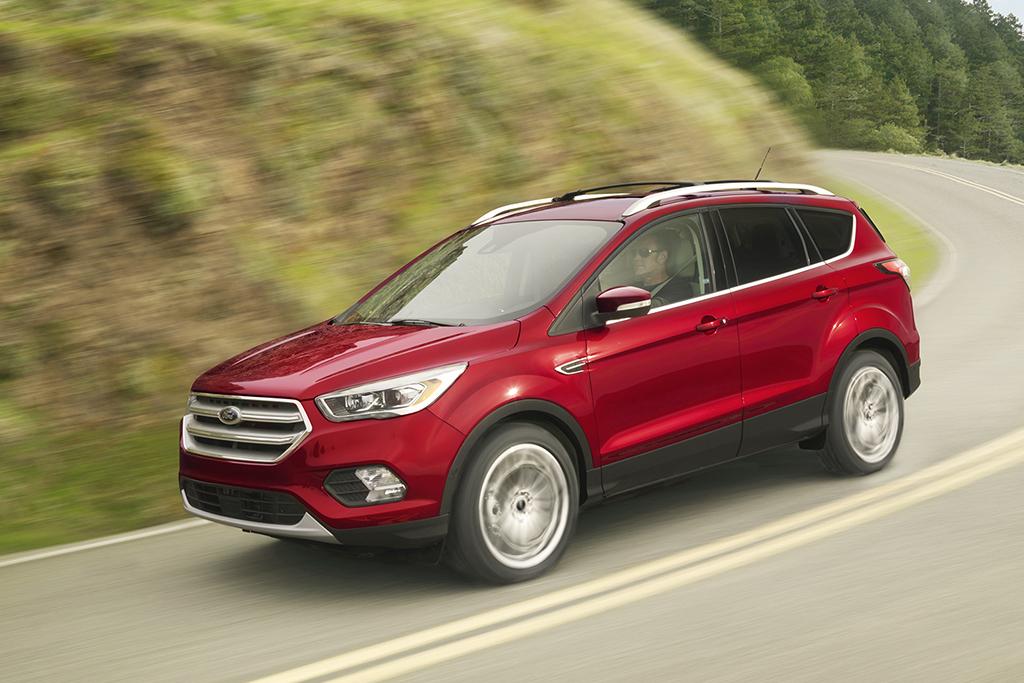 Editor's Choice: Ford Escape
How much can I save? It depends where you live. Sales fell 8 percent in January; that's also versus a decent year-ago month, but the popular SUV still averaged 49 days on dealer lots in January 2018. Now Ford is offering $1,000 to $3,500 off the 2018 Escape, depending on region. Expiration dates vary; we observed offers expire as soon as Feb. 28 in some markets and as late as April 2 in others. In some areas, shoppers can get another $1,000 if they finance through Ford's lending arm.
What about discount financing? Qualified borrowers can get 2.9 percent financing for up to 84 months.
But is the Escape any good? Yes. Like every Foreigner hit, the Escape's an oldie but a goodie. The current generation debuted back in late 2011, but strong drivability and an intuitive multimedia system propelled the 2017 Escape past three newer redesigns to an acceptable fourth-place finish among seven compact SUVs last year. A year before that, the 2017 Escape ranked first in a similar comparison.
But Foreigner has a lot of crummy songs — like this one and this one, and definitely this one. Yeah, well, the Escape lacks automatic emergency braking, which is an important safety feature these days. It's far from perfect. But the discounts make it cheap, and you could do a lot worse.
The Returnees
We focus on cars new to the list or ones we haven't highlighted in the past few months. But many cars from recent months still have deep discounts in February:
How We Look for Deals
To look for February deals, we considered sales in January among the top 100 best-selling cars, specifically eyeing models whose sales underperformed the market. We also looked at days-to-turn data from January, which measures how long it takes on average for dealers to sell a given car. Both factors illustrate January's slow sellers, cars on which dealers could be more willing to cut a deal.
Finally, we looked at factory cash discounts and low-interest-rate financing offers that are especially high for the price of the car. After all, $2,000 is a lot more on a Ford Focus than a Ford Explorer.
Sales and incentives data come from Automotive News and automakers' websites, while days-to-turn data come from J.D. Power and Associates. Remember, our numbers are current as of publication for the markets we survey (generally Atlanta, Chicago, Denver, Los Angeles and New York). They reflect advertised customer discounts, not unadvertised factory-to-dealer cash. Discount financing typically requires qualifying credit, too, and incentives may vary by region and trim level; automakers may also change them later in the month. In sum: Your discounts may vary, so check with your local dealer for specifics.
Cars.com's Editorial department is your source for automotive news and reviews. In line with Cars.com's long-standing ethics policy, editors and reviewers don't accept gifts or free trips from automakers. The Editorial department is independent of Cars.com's advertising, sales and sponsored content departments.