2018 Chrysler Pacifica: What's Changed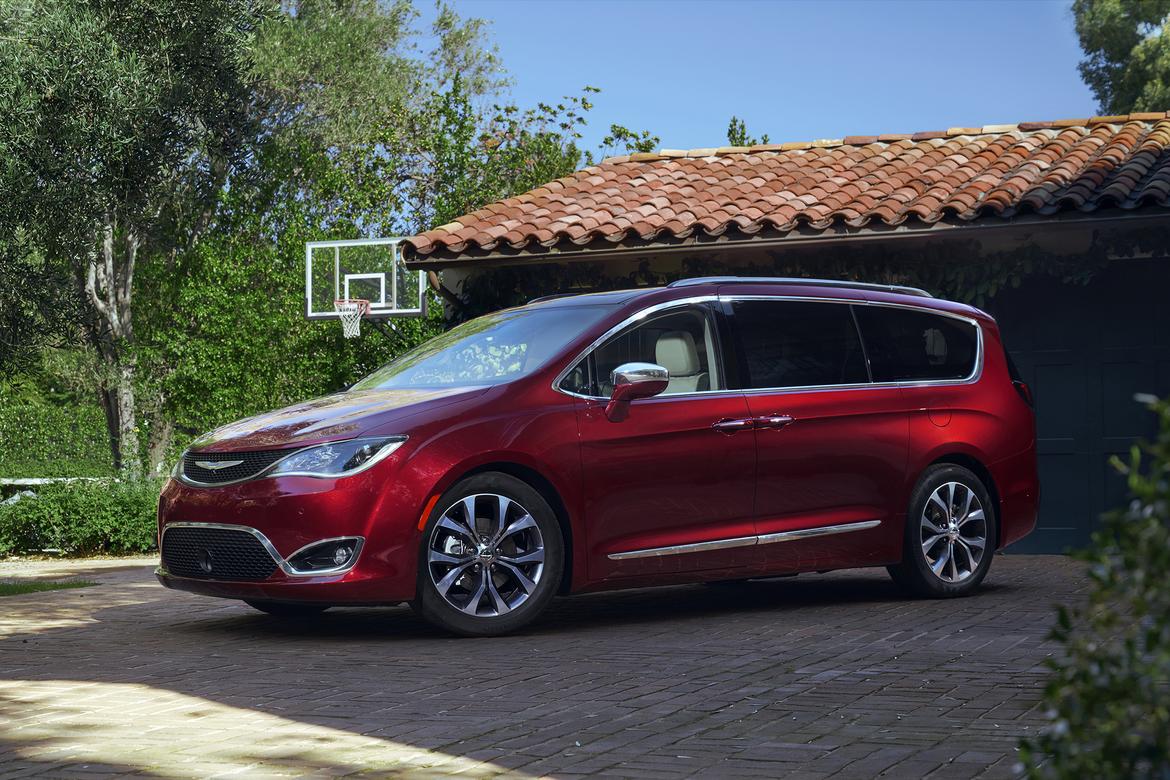 CARS.COM
Most significant changes in the new Chrysler Pacifica: Upgraded multimedia systems, new trim levels
Price change: Base trim (L) is $2,000 less than last year's base trim (LX); most other trims are $400 to $800 more
On sale: Some 2018s are on sale now
Which should you buy, 2017 or 2018? The 2018 Chryslter Pacifica is a better deal, especially if you want a lower trim level
The Chrysler Pacifica, a minivan that earned Cars.com's top award with its arrival for 2017, enters its second model year with a host of small changes. All variants have upgraded multimedia systems and a standard blind spot warning system with cross-traffic detection, with a new base trim level that's a lot cheaper than before. The Pacifica Hybrid gets reshuffled trims, too.
The 2018 Pacifica and Pacifica Hybrid are hitting dealerships now; as of this writing, they account for about 10 percent of all new Pacifica inventory on Cars.com.
Related: 2017 Chrysler Pacifica Vs. 2018 Honda Odyssey: Minivan Matchup
On the multimedia front, a 7-inch dashboard touchscreen replaces last year's 5-inch unit as the base system. A larger screen (8.4 inches) remains optional, and it now has HD radio and 4G LTE Wi-Fi if you get the optional navigation system. Both touchscreens have updated Uconnect multimedia systems with Apple CarPlay and Android Auto, which was previously unavailable. The available Wi-Fi now offers unlimited data through an AT&T subscription, though AT&T can throttle back your speed after a certain limit.
Pricing becomes more affordable at the low end with a new entry-level trim called the Pacifica L, which starts $2,000 lower than the erstwhile-lowest LX. At around $28,000 (all prices include destination), it's in line with the base Kia Sedona and undercuts base versions of the rival Toyota Sienna and Honda Odyssey, which both start at slightly more than $30,000.
Other trims run $400 to $800 higher except the new Touring Plus, which replaces last year's Touring version and runs $1,600 more. That makes six trim levels for 2018 — in ascending order, the L, LX, Touring Plus, Touring L, Touring L Plus and Limited; the 2018 Pacifica Hybrid comes in Touring Plus, Touring L and Limited variants. Across the board, Chrysler says various options are also available on more trim levels.
As Cars.com does every year with our favorite car, we bought a 2017 Pacifica Touring-L Plus in December, and we'll own it for a year to see if the accolade holds up. Read some of our recent coverage: