2018 Detroit Auto Show: What You Missed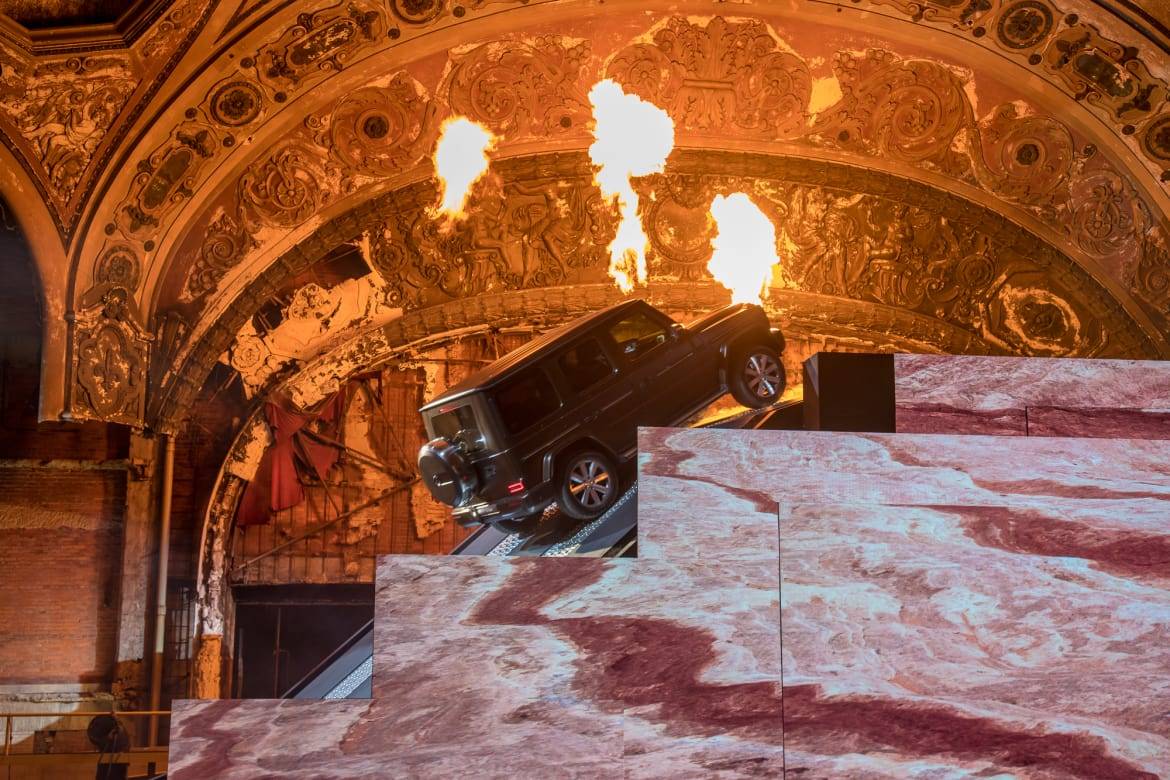 CARS.COM — To hear the automotive journalists covering the 2018 North American International Auto Show in Detroit talk about it amongst themselves, the Most Important Auto Show of the Year, this time out, was "a little slow." They may have a point in terms of the deluge of sexy debuts we saw a couple of months back at the 2017 Los Angeles Auto Show, but don't bother telling that to, say, pickup-truck fans … or boxy luxury-SUV lovers … or even the family-sedan faithful who haven't defected to SUVs like seemingly everyone else in the U.S.
Related: More 2018 Detroit Auto Show Coverage
Overall, this was definitely the Year of the Pickup Truck, with three major debuts from the Motor City's Big Three automakers. These included 2019 incarnations of the best-selling half-ton Chevrolet Silverado 1500 and Ram 1500, along with the return after a seven-year hiatus of the mid-size Ford Ranger. Until America's SUV obsession overtakes pickup trucks in the sales realm — spoiler alert: not gonna happen — three big bows like this at one show is enough to bolster any automotive exhibition.
But the excitement didn't end there – especially if you're one of the ostensible multitudes who either have the means to actually keep up with the Kardashians or just enjoy gawking at the other half's opulence. The 2019 Mercedes-Benz G-Class acquitted itself like a G, indeed, as it revealed its much-hyped new look to the world – in the process managing the delicate feat of successfully updating an age-old design while not doing anything that would alienate all the rabid fans of this rolling cinder block's iconic utilitarian appearance.
In the family sedan realm, players like the Kia Forte, Toyota Avalon and Volkswagen Jetta returned with updates for the 2019 model year, too, determined to fight the good fight against slipping sales in a time when families only wanna hear about SUVs. That's not to say the Detroit show has nothing for fans of high-riding haulers, of course. The Jeep Cherokee returns for the 2019 model year with an all-new look determined to right the design wrongs of the previous generation and bring it in line with the other members of the cultishly adored SUV brand.
The Cars.com Editorial team is wrapping up here in Detroit, but keep an eye out as our coverage continues in the days leading up to the show's doors opening up to the public on Jan. 20.
In the meantime, here's everything you might've missed from the 2018 Detroit auto show:
2019 Mini Hardtops, Convertible to Sport Fresh Features in Detroit
2019 Ford Edge Pushes Performance Envelope With New ST
2019 Honda Insight Reboot Promises Prius-Worth MPG
VW Passat Sports Show and Go With 2018 GT
2019 Ford Ranger: Coming (Back) to America
2019 Volkswagen Jetta Video Review
2019 Volkswagen Jetta Goes Classy to Stay Competitive
2019 Mercedes-Benz G-Class: The Most Luxurious Box in the World
2019 Toyota Avalon Gets Aggressive Amid Sedan Slump
Infiniti Q Inspiration Concept Car a James Bond's Q Could Get Behind
2019 Mercedes-Benz G-Class: Luxury Squared
2019 Ford Edge: Old Look, New Spunk
Lexus LF-1 Limitless Boasts Unlimited Potential for Future SUV
Lexus LF-1 Limitless Concept Photo Gallery: The Market Is the Limit
Nissan Xmotion Concept Crosses Old-World Design With New-School Tech
2019 Ford Mustang Bullitt Photo Gallery: Chasing a Legend
2019 Acura RDX Prototype Debuts Tougher Look, Touchy Tech
Nissan Xmotion Concept Photo Gallery: Culturally Crafted Crossover
2019 Kia Forte Gets More Stylish, More Efficient
2019 Acura RDX Prototype Photo Gallery: Updated Top to Bottom
BMW Shoehorns 2018 X2 into Packed SUV Lineup
2019 Mercedes-Benz G-Class Video Review
2019 Ford Mustang Bullitt Video Review
Infiniti Q Inspiration Photo Gallery: A Whale of a Concept
Lexus LF-1 Limitless Concept Video Review
Honda Insight Prototype Video Review
2019 Jeep Cherokee Is Lighter, Less Weird
2019 VW Jetta Is the Improvement It Needed to Be
2019 Kia Forte Shows Sensible Can Be Sexy
Jeep Puts Best Face Forward With 2019 Cherokee Redesign
2019 Toyota Avalon Aims for Excitement
2019 Hyundai Veloster N Photo Gallery: Hyundai's Hot Hatch Hits U.S.
2019 Hyundai Veloster Remains Small, Sporty and Strange
2019 Hyundai Veloster Video Review
2019 Honda Insight Prototype: Photo Gallery
2018 Passat GT Photo Gallery: Practical, With a Dose of Fun
2019 Ram 1500 in Pictures: Everything You Need to Know
The 2019 Chevrolet Silverado 1500 Is Feeling Centered
Cars.com's Editorial department is your source for automotive news and reviews. In line with Cars.com's long-standing ethics policy, editors and reviewers don't accept gifts or free trips from automakers. The Editorial department is independent of Cars.com's advertising, sales and sponsored content departments.