2019 Chevrolet Blazer: 10 Things We Like and 5 We Don't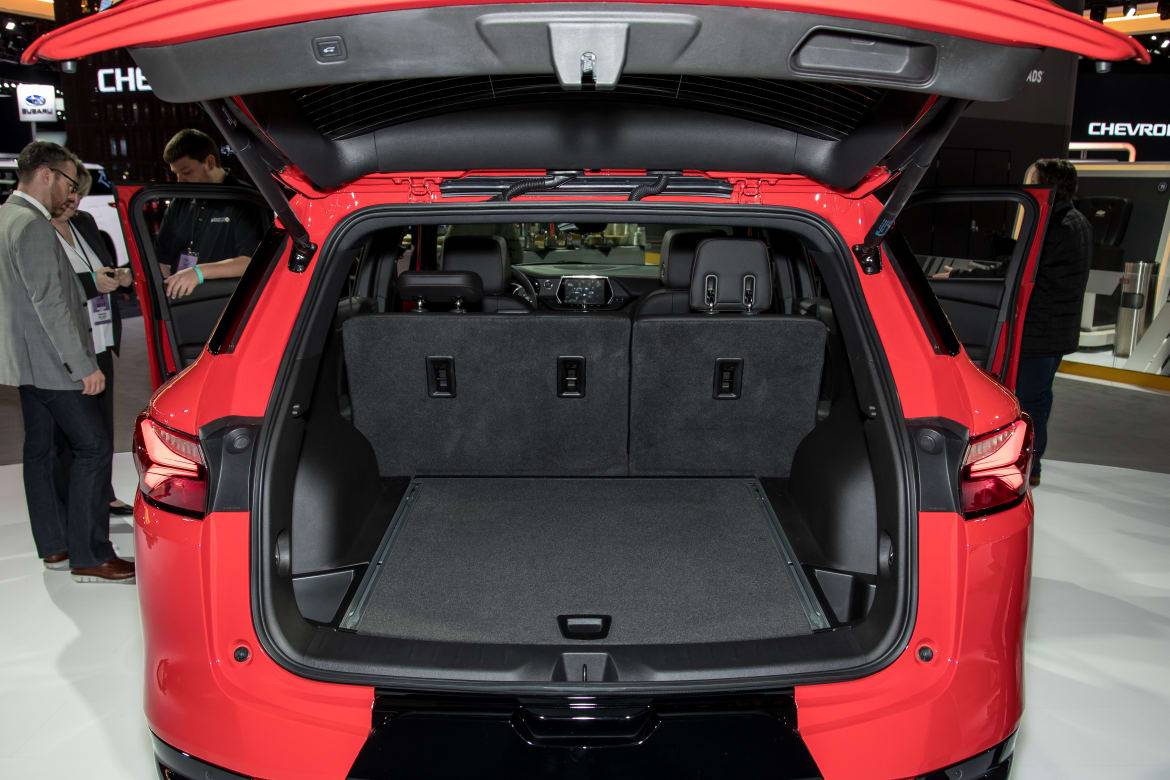 The 2019 Chevrolet Blazer revives an SUV name from the past and applies it to a modern crossover built for the present. This new Blazer isn't the rugged, go-anywhere model some off-road fans hoped it would be once word spread that Chevy was giving the nameplate a reboot. What the resurrected Blazer does is blur the line between a functional, family-friendly sports sedan and an equally capable, sporty SUV.
Related: 2019 Chevrolet Blazer Review: The On-Road Warrior
Does it manage this balancing act? During his time with the Blazer, Cars.com reviewer Aaron Bragman recognized that it appeals to SUV shoppers who value performance and technology over all-terrain prowess. Available with a choice of a four-cylinder or optional V-6 engine, acceleration is brisk with either engine. The ride and handling are also more than a match for rivals like the Ford Edge, Honda Passport, Hyundai Santa Fe and Nissan Murano.
Be sure to read Bragman's complete review via the link above, and don't forget to research all the specs and pricing details on our model page. For quicker reference, dive into the 10 things we liked most about the Blazer below — with time left to touch on five things that left us scratching our heads.
Things We Like
1. It's the Camaro of Crossovers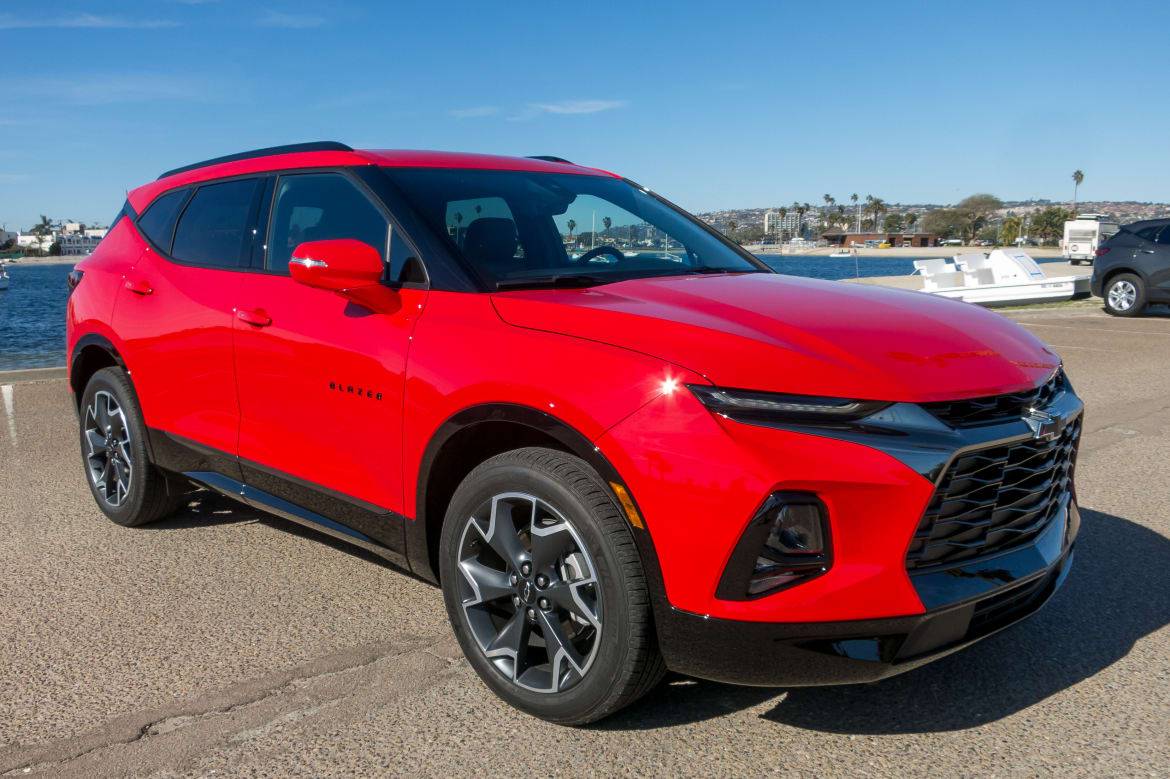 You don't have to be a dedicated muscle car fan to see the Blazer has adapted the look of the Chevrolet Camaro and transplanted it to a mid-size two-row SUV. The Blazer is undeniably brash and bold, as Bragman noted in his review — particularly because his test vehicle was a Blazer RS, which has even more aggressive exterior styling.
"An RS trim in bright red is without a doubt the sportiest looking crossover SUV in the class," says Bragman. "While other competitors go for the rugged off-roader look, the Blazer makes no apologies about being an on-road warrior."
2. Power and Performance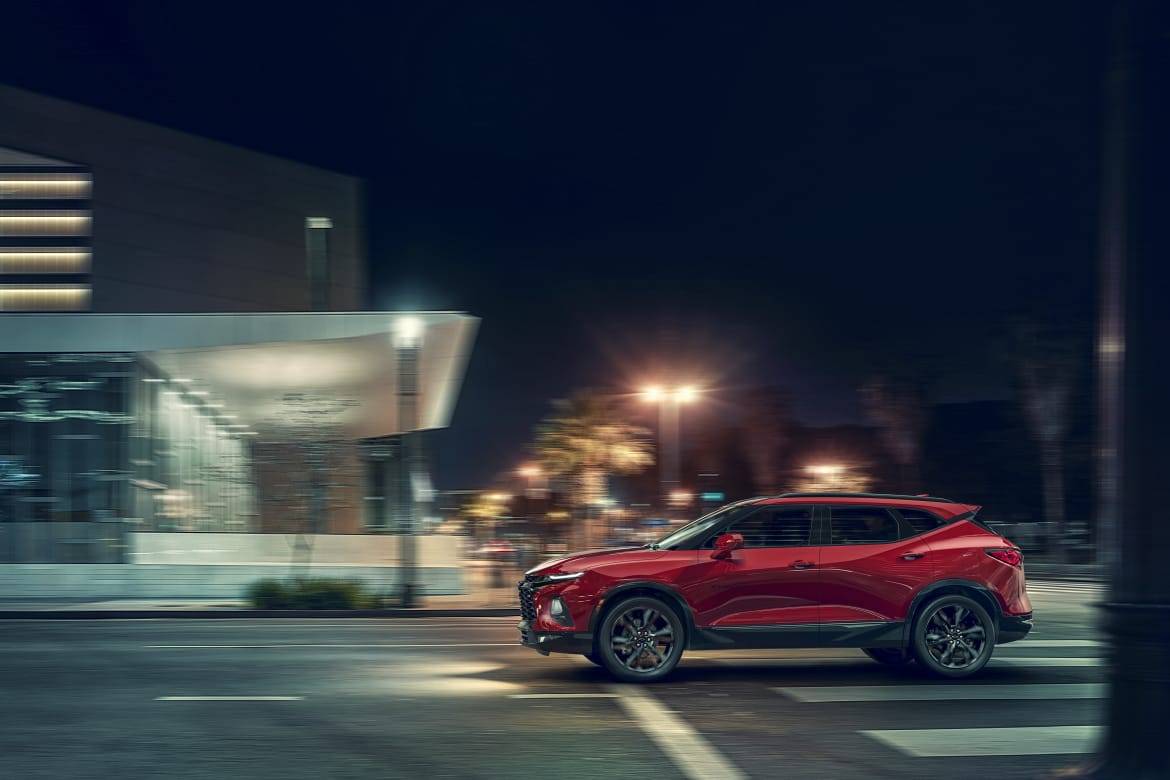 Sometimes, the base engine is notable for all the wrong reasons. But in the Blazer, the entry-level 2.5-liter four-cylinder delivers 193 horsepower and 188 pounds-feet of torque. Bragman calls this engine a "perfectly fine powertrain choice." Despite not being available with all-wheel drive, he found that the lighter weight of the four-cylinder model gave the Blazer "a sprightly nimble feel." A 3.6-liter V-6 is optional and, like the four-cylinder, comes paired to a nine-speed automatic. The V-6 pushes out a total of 308 hp and 270 pounds-feet of torque. This engine provides "extra grunt" and a "muted growl," not to mention added towing capacity and the option of adding all-wheel drive.
3. Dashboard Design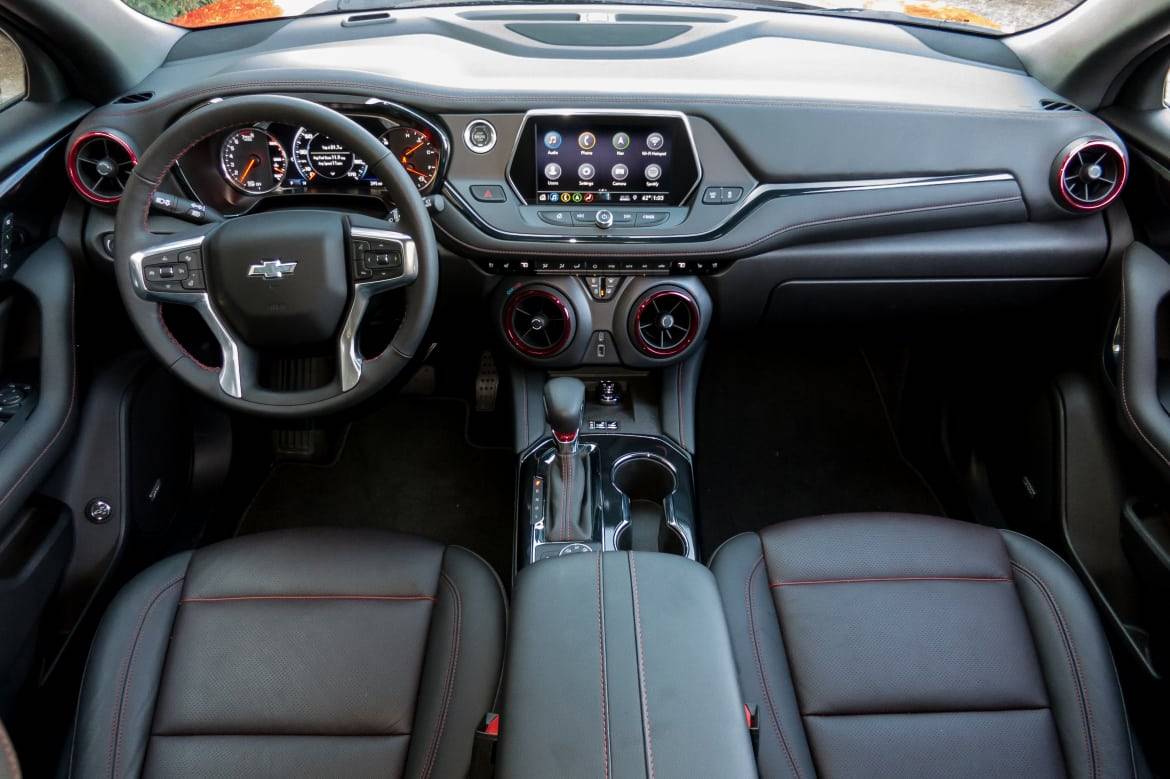 If you think the exterior bears a resemblance to the Camaro, then take a peek inside, too. The dashboard of the Blazer looks like it could have been lifted directly out of Chevy's sports coupe.
"The dash design is appealingly sporty … from the placement of the multimedia screen to the round vent rings that also control temperature settings," Bragman says in his review.
4. Upgraded AWD
When you choose the V-6 engine, you also have a choice of two all-wheel-drive systems. The optional version is a dual-clutch AWD system that can transfer power not only between the front and rear wheels, but also from side to side. This can be added to the Premier and RS trims. 
5. Ride Control and Comfort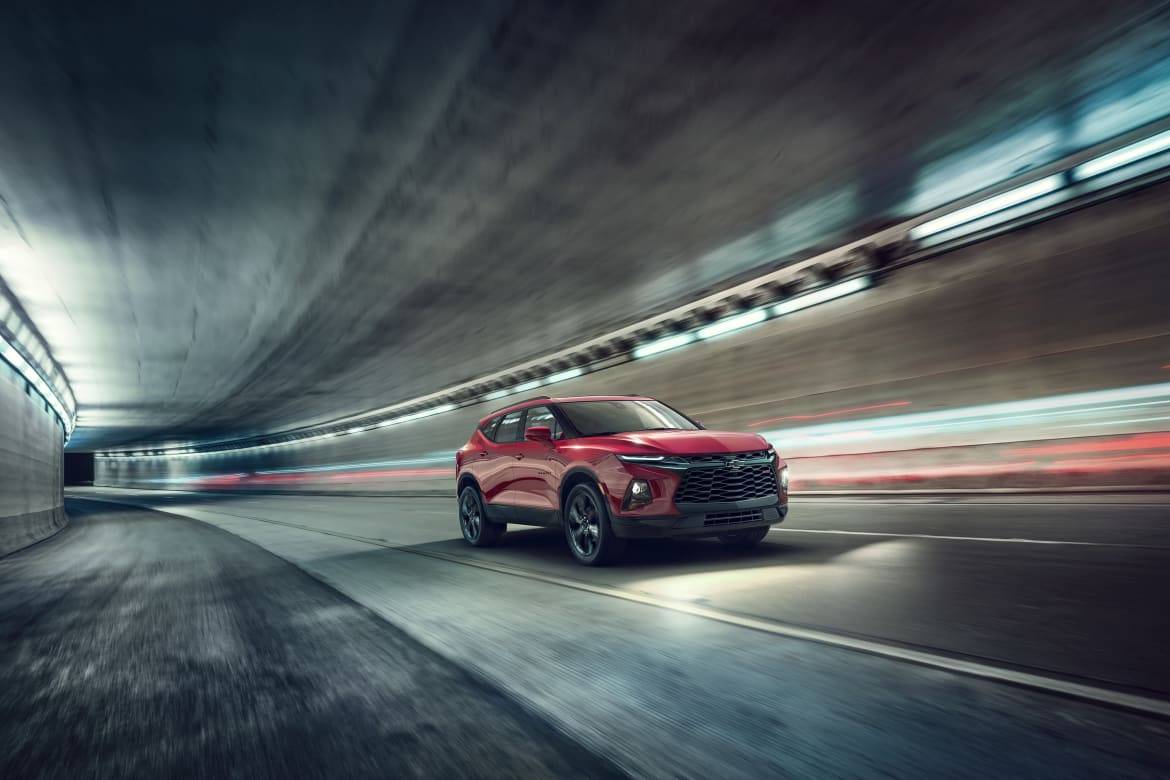 Chevy engineers deserve credit for hitting a sweet spot when it comes to the Blazer's ride and handling.
"The steering has weight to it and body control is excellent," Bragman says.
While the V-6 models are about 400 pounds heavier than the four-cylinder FWD Blazer, the added heft doesn't make the Blazer feel cumbersome; if anything, it adds to this SUV's solid feel and planted stance. 
6. Sport-Tuned Handling
Want even sharper steering in your mid-size SUV? The Blazer RS is fitted with a quicker steering ratio to provide quicker responses. To be fair, Bragman states that the difference in feel between the two steering systems is "barely noticeable," though the sporting character of the RS is still impressive and entertaining.
7. Flashy RS Trim
It's hard to argue the RS trim won't attract the bulk of admirers' attention. Credit (or blame) this SUV's look-at-me exterior, which includes unique trim and wheels that range up to 21 inches in diameter. This really does look like a Camaro on stilts — and we mean that as a compliment.
8. Interior Room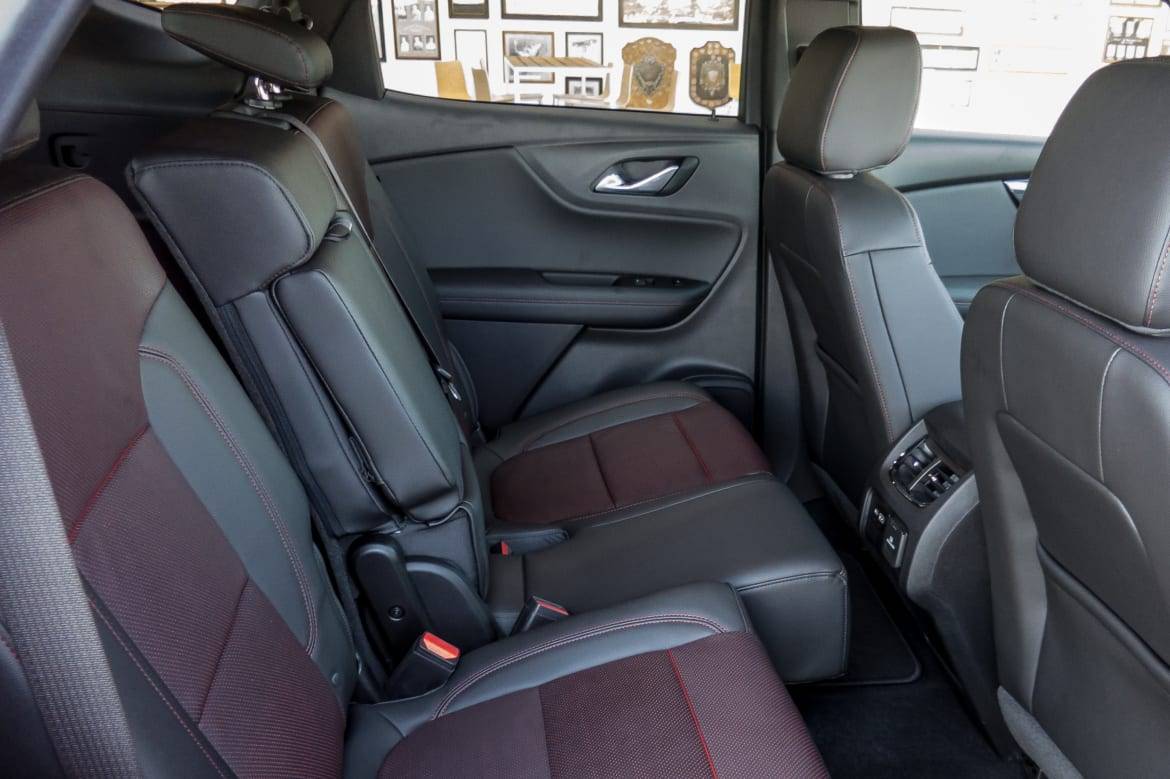 The front seats are roomy, and the rear seat can slide forward or back to free up extra legroom or provide a little more cargo space if needed. There is technically room for five aboard the Blazer, but Bragman says three in the backseat "might be a pinch."
9. Cabin Tech
Chevy has a good track record for offering easy-to-use infotainment systems, and the Blazer is no exception. Features like Apple CarPlay and Android Auto are standard, and notable add-ons include a Wi-Fi hot spot, wireless charging for smartphones and a powerful Bose audio system.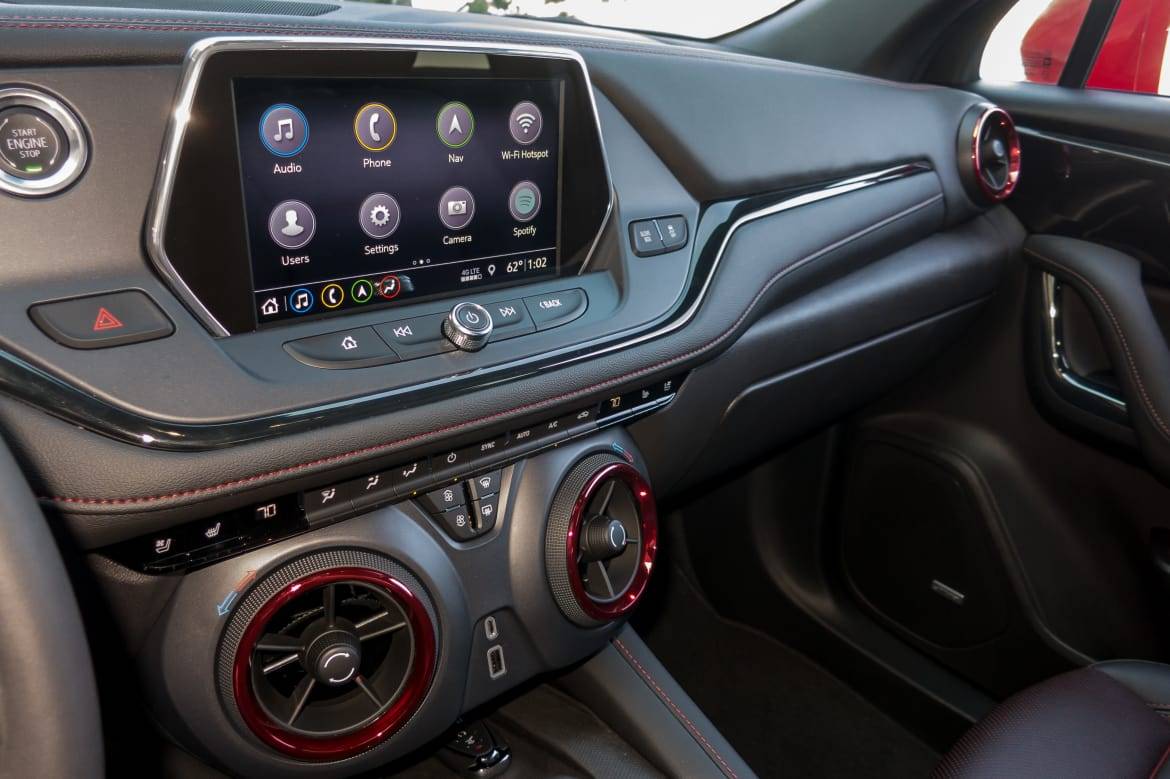 10. Towing Capacity
When properly equipped, the Blazer has a maximum towing capacity of 4,500 pounds. That's not class-leading by any means, but it places this Chevy right in the thick of the competition.
More From Cars.com:
Things We Don't
1. Lack of Standard Safety Features
When automatic emergency braking is standard on many budget-minded economy cars, why is it missing from the 2019 Blazer? It's not that you can't get automatic emergency braking — you'll just have to pay (a lot!) more to get it. It's available on the Premier or RS trim levels, but only as part of an extra-cost package. Bragman points out that, when everything is tallied up, a Blazer with automatic emergency braking costs "$15,000 more than the least expensive [Ford] Edge or [Hyundai] Santa Fe with this technology."
2. AWD Only With Optional V-6
We happen to like the lighter feel and nimble driving manners of the front-drive four-cylinder-powered Blazer. But some shoppers might be frustrated to learn that AWD isn't available with the standard engine.
3. Cabin Materials Lack Polish
The cabin has a Camaro-like design, yet some of the materials used in Blazer appear low-rent for a SUV that starts around $30,000, with top models soaring past the $50,000 barrier. Plastic used on the door panels is particularly hard and looks cheap. Things get worse in the second row, which has even more shiny, hard-looking plastic.
4. Cargo Room Trails Competition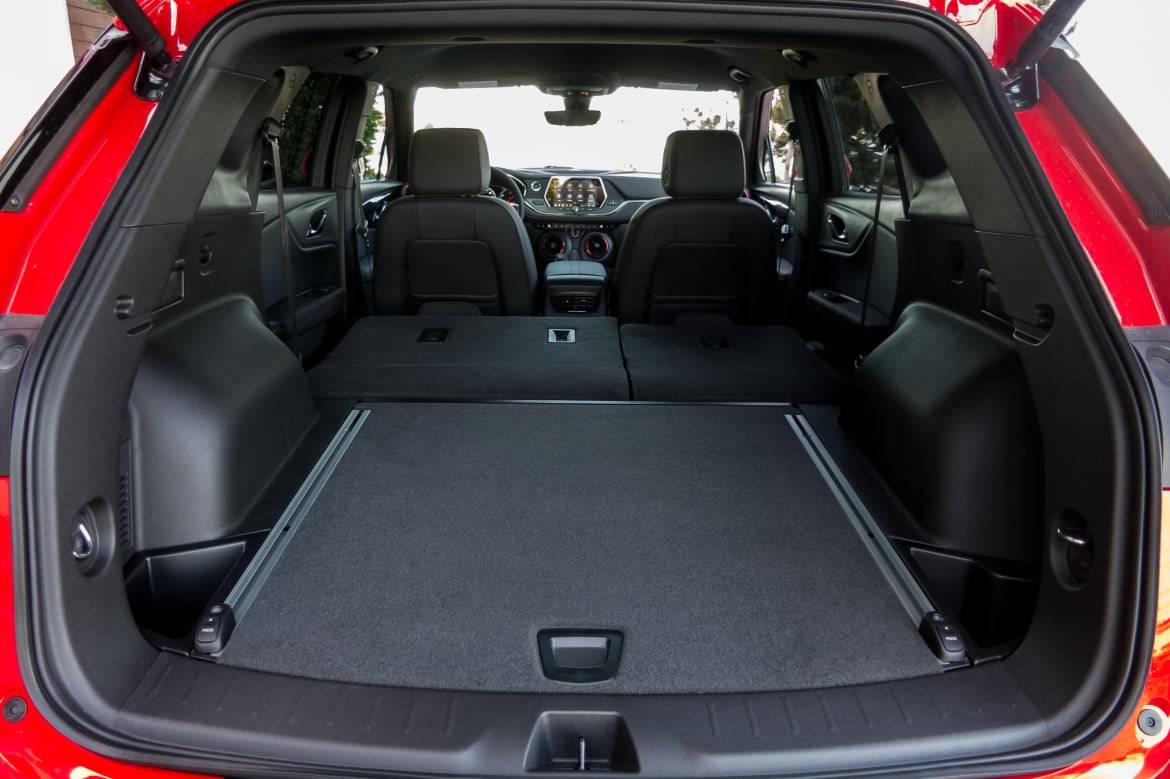 Cargo room in the Blazer falls behind many of its direct competitors. Behind the second row, you'll find 30.5 cubic feet of space or 64.2 cubic feet if you fold down the backseat. That's much less than you'll get in the Ford Edge, one of the Blazer's main rivals in the fierce mid-size SUV market.
5. Muscle Car Looks, SUV Acceleration
Performance is good with either engine, but if you think muscle car design automatically means tire-smoking performance, the Blazer could leave you disappointed. Acceleration is perfectly peppy, though nowhere close to being neck-snapping fast. Anyone who aspires to go hunting sports cars in their sensible SUV might want to keep looking — or simply put down the cash for a Camaro and leave the kids at home.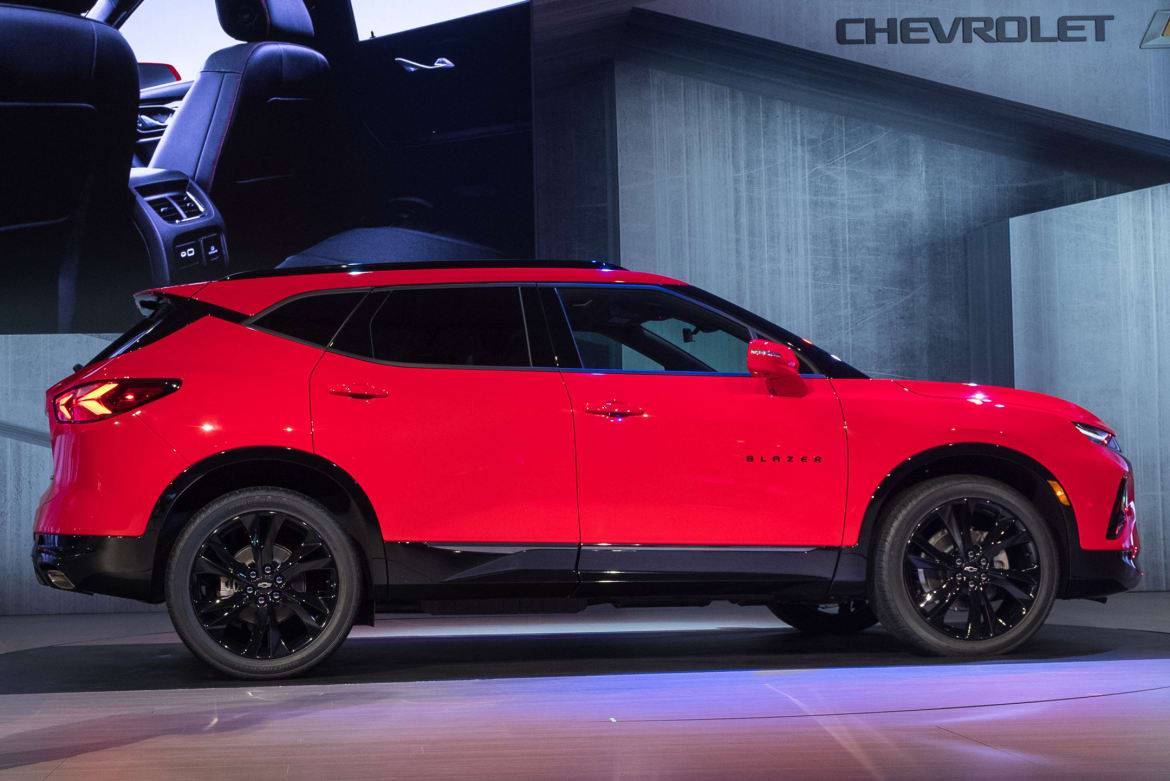 Cars.com's Editorial department is your source for automotive news and reviews. In line with Cars.com's long-standing ethics policy, editors and reviewers don't accept gifts or free trips from automakers. The Editorial department is independent of Cars.com's advertising, sales and sponsored content departments.