2019 Honda CR-V: 6 Things We Like (and 6 Not So Much)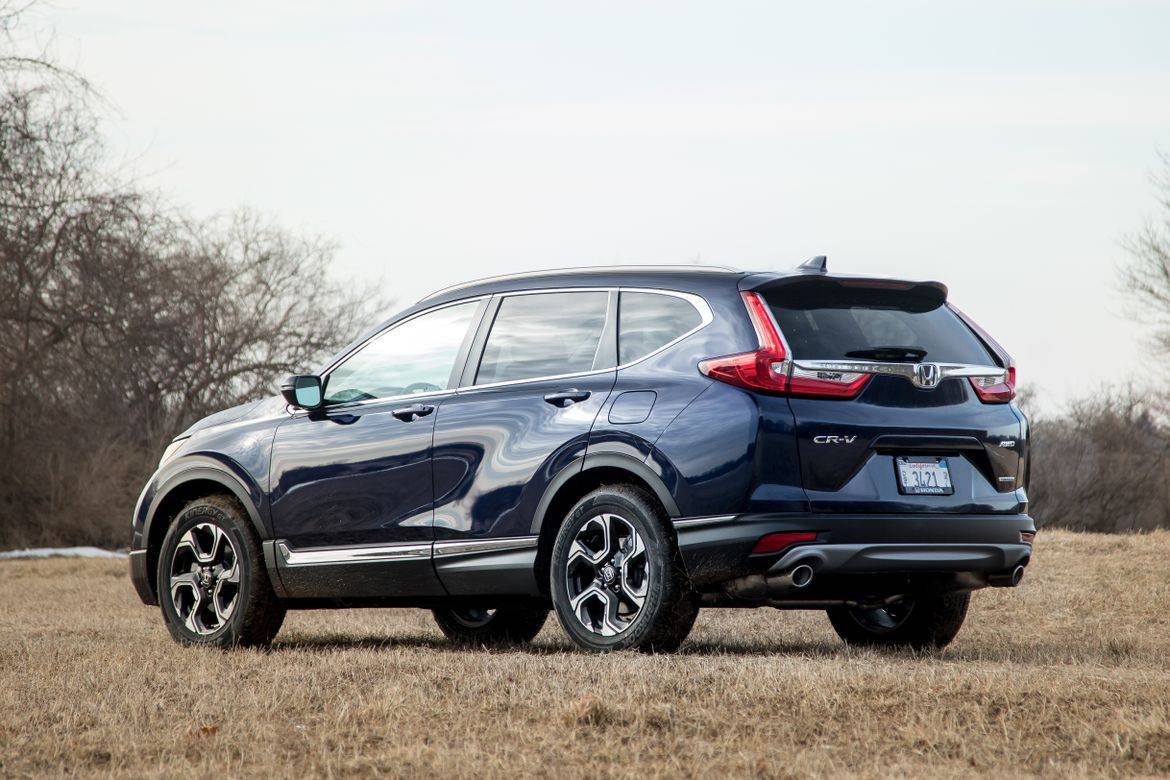 Honda's CR-V was a pioneer compact SUV and remains a leader, even as the hot market for small SUVs has brought more rivals and more intense competition. So much so that the recent Cars.com Compact SUV Challenge comparing seven segment leaders found them to be very close, with no single SUV lapping the field — and no stinkers, either.
Related: What's the Best Compact SUV of 2019?
But each one has its own strengths and weaknesses, so you need to shop for what you value most. Overall, the 2019 CR-V is a well-balanced SUV with a lot to offer and also with some areas where updated rivals have caught up — or passed it with new features (see our full review here). The CR-V finished in the middle of the pack in the very close Challenge, but still could be yourwinner if its strengths match your needs.
Here are what Cars.com editors found to be the highlights (and lesser lights) of the 2019 Honda CR-V:
What We Like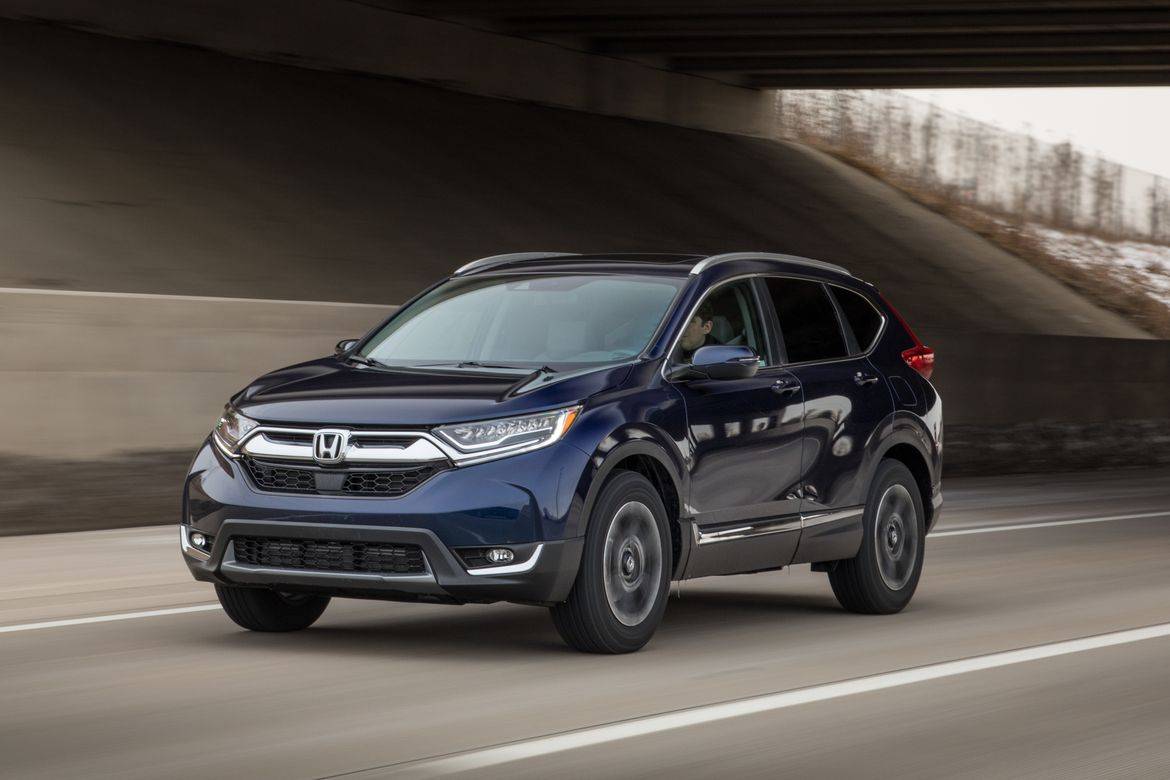 1. Miles for the Dollar
CR-V gas mileage is impressive for its size and capability, particularly if you don't get the base 2.4-liter four-cylinder engine found under the hood only on the bottom LX trim level. All other CR-Vs come equipped with a turbocharged 1.5-liter four-cylinder that's both more powerful andmore efficient. It puts out 190 horsepower versus 184 hp, and it's EPA-rated at 30 mpg combined with front-wheel drive versus 28 mpg for the base engine. Both give up 1 mpg for all-wheel drive to rate 29 and 27 mpg, respectively.
Even better than the lab ratings, the CR-V delivers that mileage in the real world. In a roughly 200-mile road-trip mileage test for the Challenge, our all-wheel-drive, top-of-the-line CR-V Touring delivered an observed average of 28.5 mpg, second by just half an mpg to the top-rated 2019 Toyota RAV4 and beating the five others.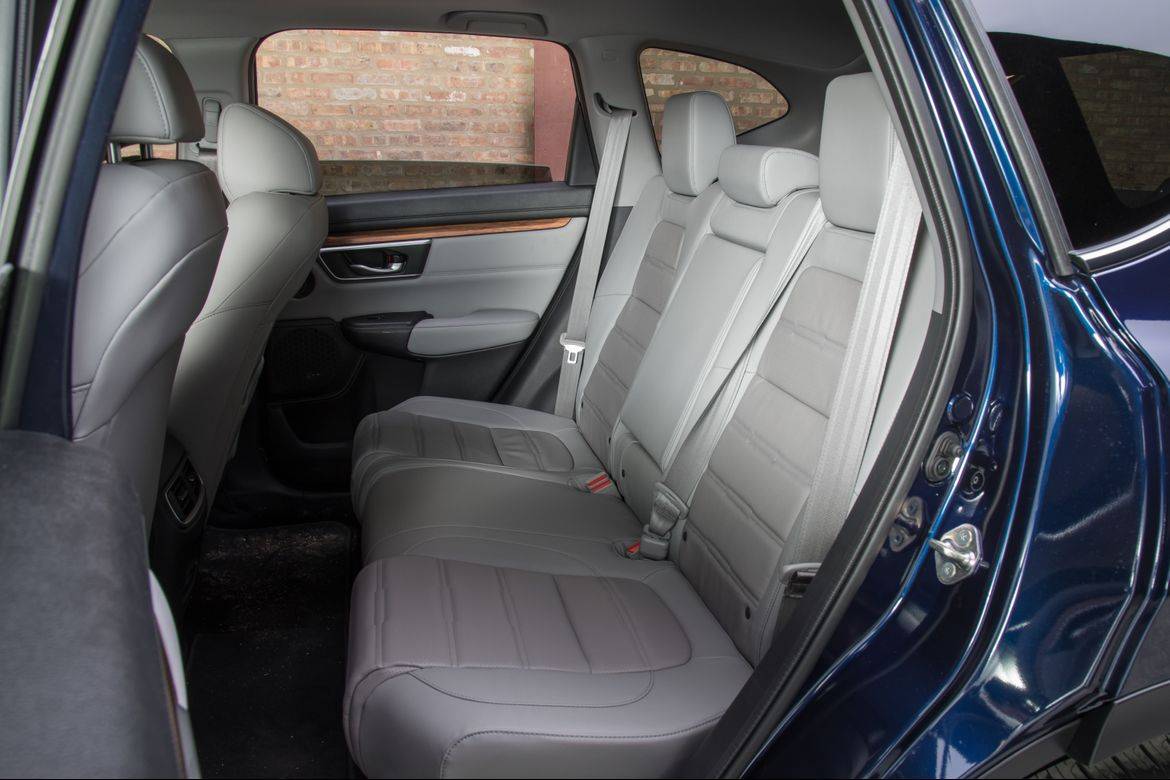 2. Room for Passengers
The front cabin is roomy and airy, with excellent visibility. But you could say that about some others, too. More notable is comfort in the backseat, which is harder to come by. While the rear seat reclines slightly, it does not slide as some do, and even so it manages to be one of the most comfortable backseats among competitors. There is plenty of legroom and also plenty of headroom while still having a seat cushion high enough for an adult to sit normally, not knees-up as in some, such as in the RAV4.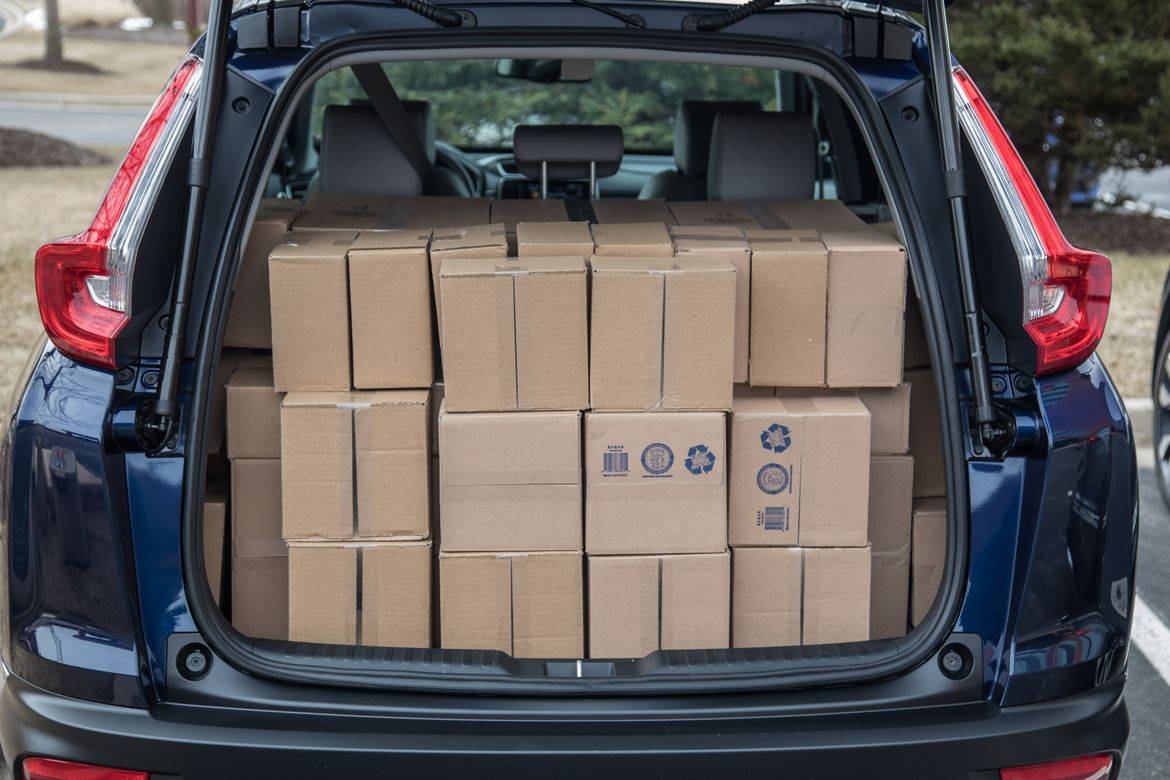 3. You Haul? CR-V Does
The CR-V is a leader for cargo room in the back, even without a sliding backseat to borrow space from the rear seat. It offers 39.2 cubic feet behind the seats by the spec sheet, and our real-world cargo test confirmed that this is, indeed, usablespace. Dropping the 60/40-split, folding seat backs opens up 75.8 cubic feet. The liftgate also is large with a conveniently low lift-over height.
"Even though it has a fixed rather than sliding backseat, the CR-V had the most cargo volume by our measurements — without compromising passenger legroom," said Challenge judge Joe Wiesenfelder.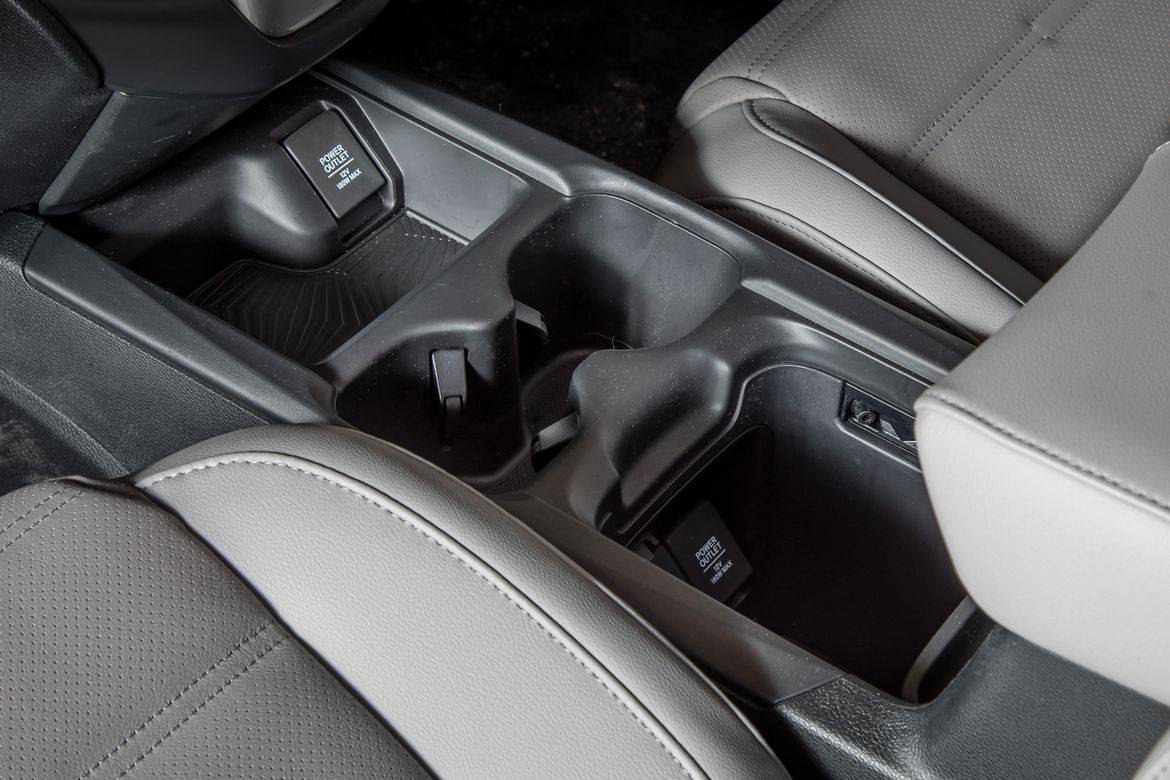 4. Spaces for Your Stuff
A minivan-style shift lever up near the dashboard opens space for a clever center console with a large device bin to the front, a sliding armrest for multiple drivers and a well-done configurable console bin. The bin has a self-storing tray/separator that allows multiple spaces with the tray in place, or it can be opened up to swallow a medium purse or laptop. Only quibble: The door pockets could be bigger.
5. It's Not Tippy and Goes Where You Point It
While it's no sports sedan, the CR-V offers responsive handling and doesn't drive as tall as it is. Also, its steering has good feedback as well as precision when you want to change direction. It finished second in handling in our multicar comparison test only to the Volkswagen Tiguan, which in turn could challenge the Mazda CX-5 as a benchmark for compact SUV handling.
6. Bang for the Buck
The CR-V offers a boatload of thoughtful family and convenience features for the dollar, particularly with the second-level EX trim level and above. And a full suite of safety and driver assistance tech, including automatic braking and adaptive cruise control, is standard on all but the base LX (where it's not even optional, another reason to pass on that one). And among the high-end versions in our Challenge, even the fully optioned AWD Touring had the second-lowest sticker price of the bunch, above only the 2019 Hyundai Tucson.
What We Don't Like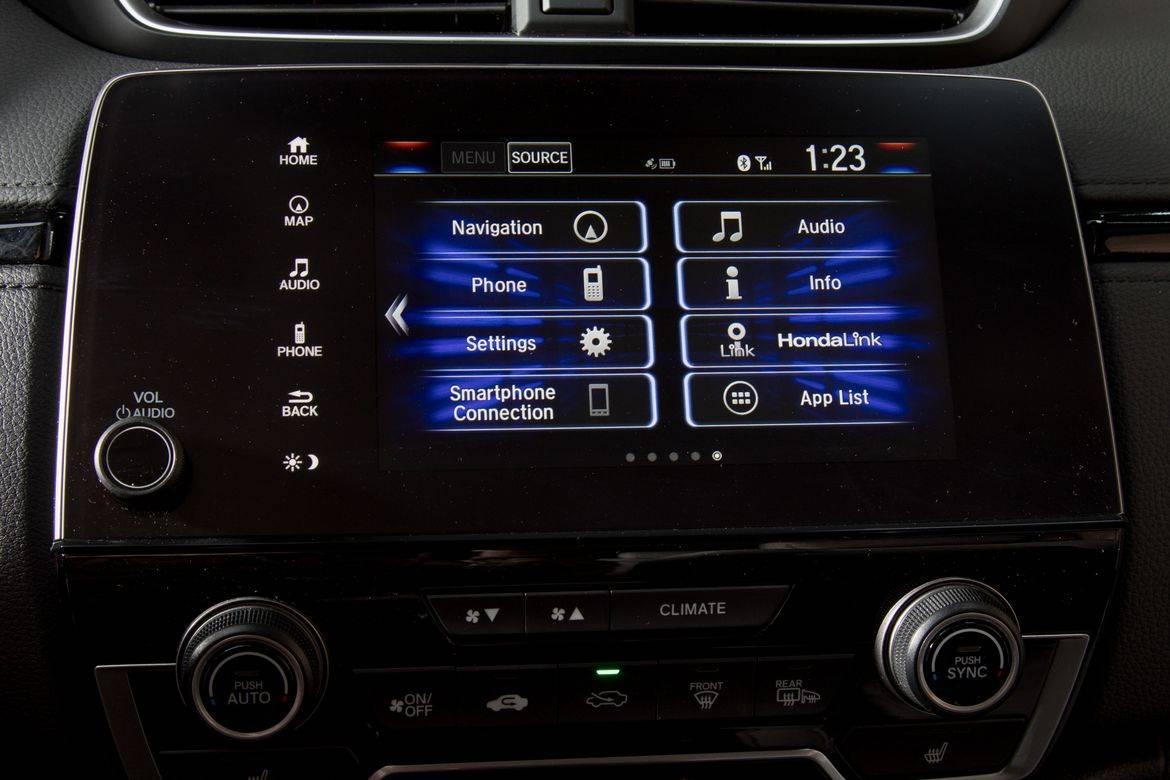 1. Multimedia Mess
The CR-V's aging multimedia system was never very good and now is even further behind the increasing sophistication of rivals' systems. It has a convoluted menu that takes too many steps for common functions and still has tiny, hard-to-use touch-sensitive shortcut buttons. A physical volume knob added with 2017's redesign is just a Band-Aid. And it's slow. In our Challenge testing, the CR-V was the only model with Android Auto that took as much as a minute to reconnect with a Samsung Galaxy smartphone — and twice failed entirely. In fairness, at least it hasAndroid Auto, which the 2019 RAV4 still does not.
2. Acceleration Hesitation
The CR-V delivers competitive power overall, but despite its turbocharging and horsepower, it's a laggard from a stop.
"Stomp on the pedal and it does practically nothing for two or three seconds," says Wiesenfelder. "So long as you don't rush a left turn with oncoming traffic, you might not notice it, but learning that lesson can be hair-raising."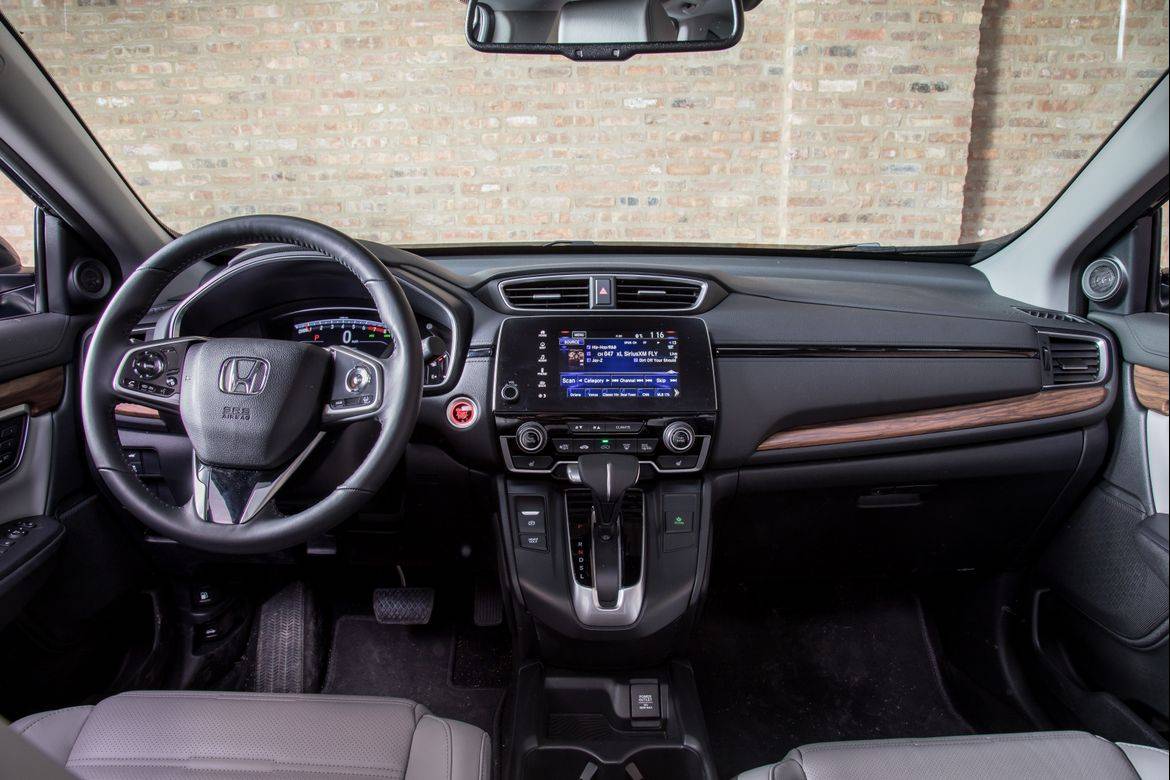 3. It's Got a CVT
You might not care. Several rivals also now have these mileage-boosting continuously variable automatic transmissions, and sales have not suffered for it. And the CR-V's is far from the worst-behaved CVT. But as with all of this breed, there is some inherent hesitation in response at any speed and more droning engine racket. If you do care, there still are compact SUVs with traditional transmissions.
4. Busy, Bumpy Ride
An apparent tradeoff for the competent handling is a bumpier ride than you might want if your regular travels are on rough city streets. It tied with the RAV4 in the Challenge for lowest ride quality. Its relatively short wheelbase also gives the CR-V more body motion than some others.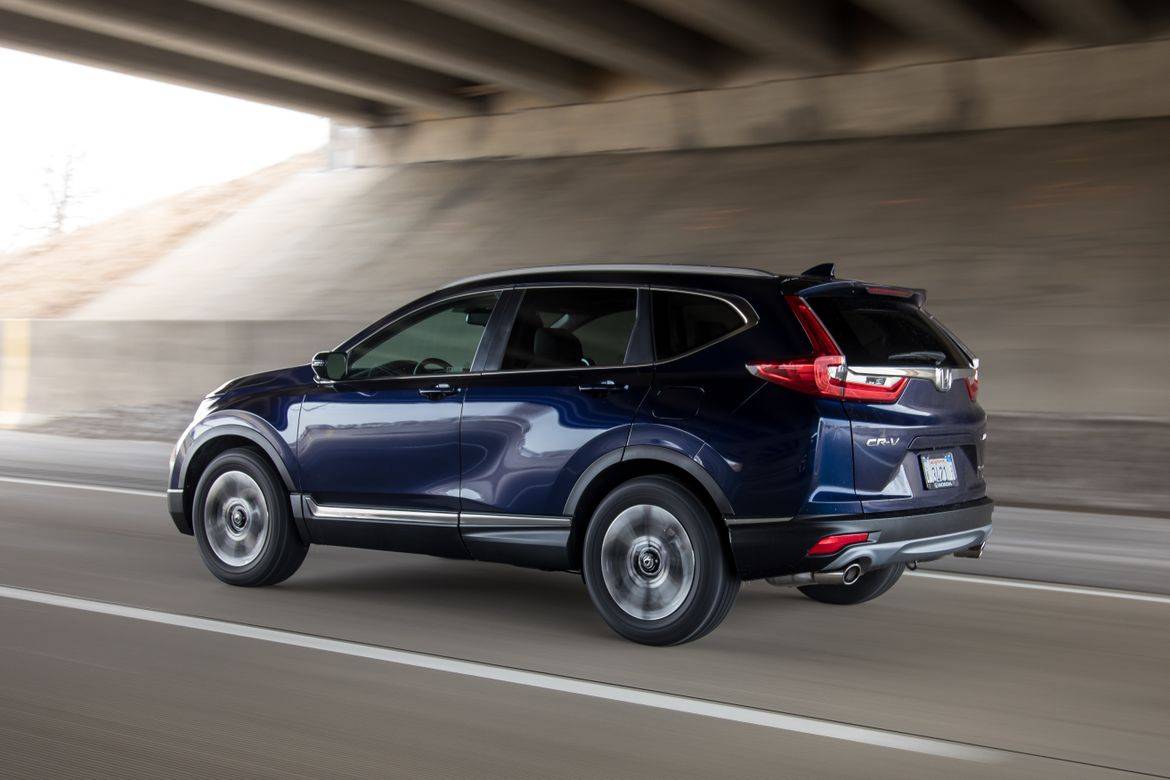 5. Feature Gap
The CR-V lacks some amenities that aren't even optional, features that are migrating down from bigger, more-expensive SUVs. The CR-V is still a value, but you'll have to do without some newer frills, such as a panoramic moonroof, a heated steering wheel or a 360-degree camera system, features that some or all rivals now offer.
More From Cars.com: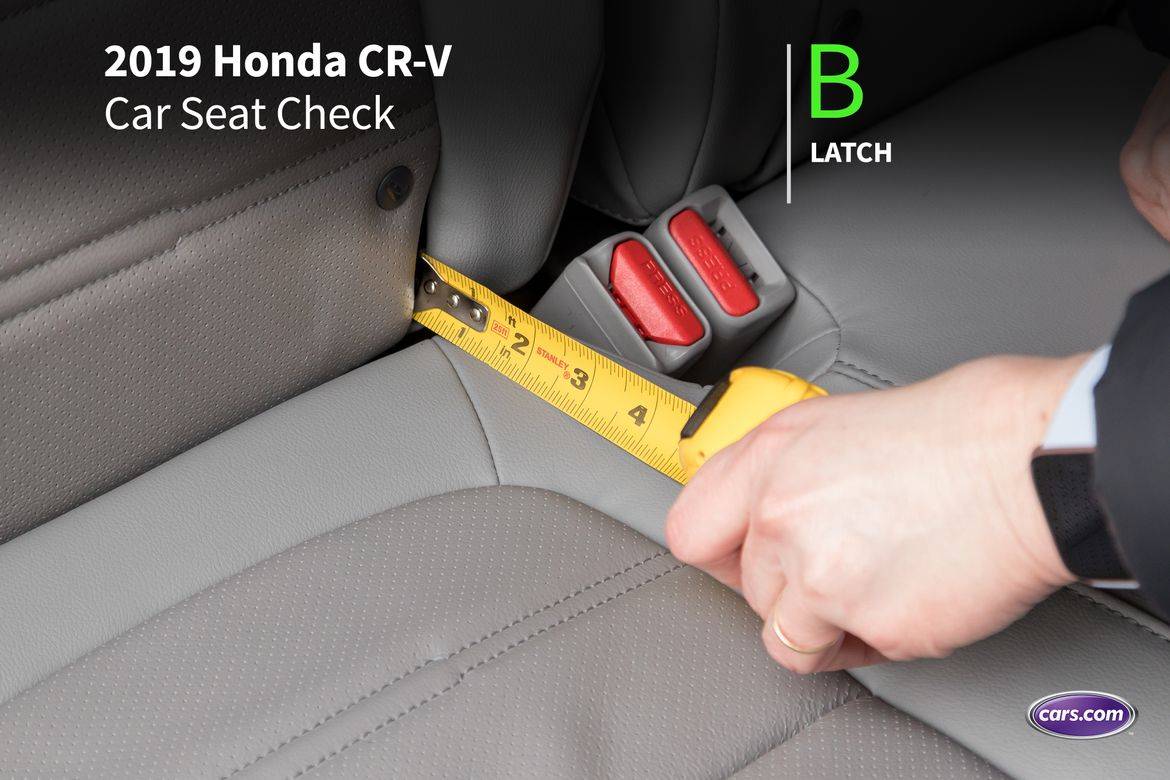 6. Car-Seat Latch Hitch
The CR-V's roomy backseat for child seats was dragged down by anchor issues for a net average performance in our Car Seat Check. While the backseat scored an A for accommodating infant and booster seats, the CR-V's hard-to-reach Latch anchors scored a B and contributed to a C score for installing a rear-facing convertible seat.
Cars.com's Editorial department is your source for automotive news and reviews. In line with Cars.com's long-standing ethics policy, editors and reviewers don't accept gifts or free trips from automakers. The Editorial department is independent of Cars.com's advertising, sales and sponsored content departments.