2019 Los Angeles Auto Show: Winners and Losers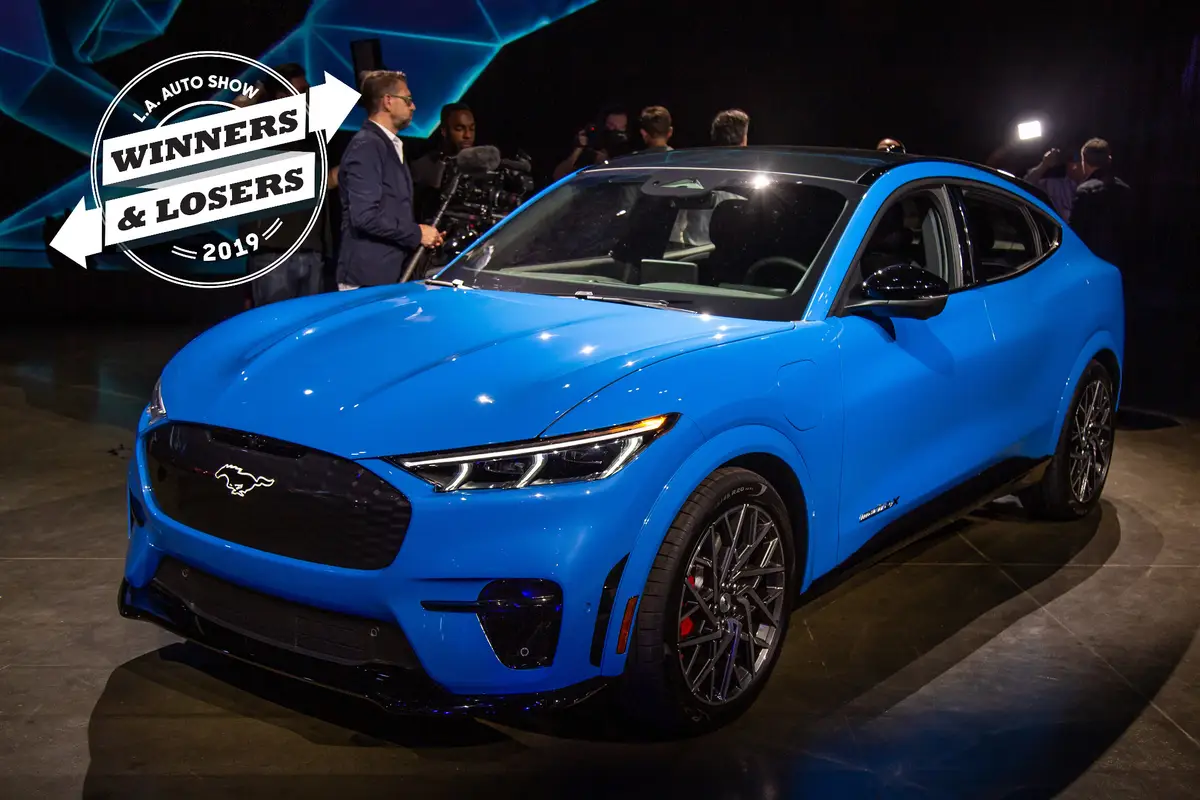 The 2019 Los Angeles Auto Show didn't disappoint, serving up a mix of SUVs, sedans, electric vehicles and more. The 2020 Land Rover Defender stole the spotlight with its return to the U.S. after a 22-year absence. It also beat out the competition to nab Cars.com's Best in Show.
Related: More 2019 L.A. Auto Show Coverage
Of course, the Defender wasn't the only SUV at the show. From the Ford Mustang Mach-E to the Kia Seltos and the Chevrolet Trailblazer, Cars.com's expert reviewers saw them all … and they have opinions. Lots and lots of opinions. Read on to find out which SUVs (and other cars, of which there were also a few) are winners and which are losers from the 2019 L.A. show.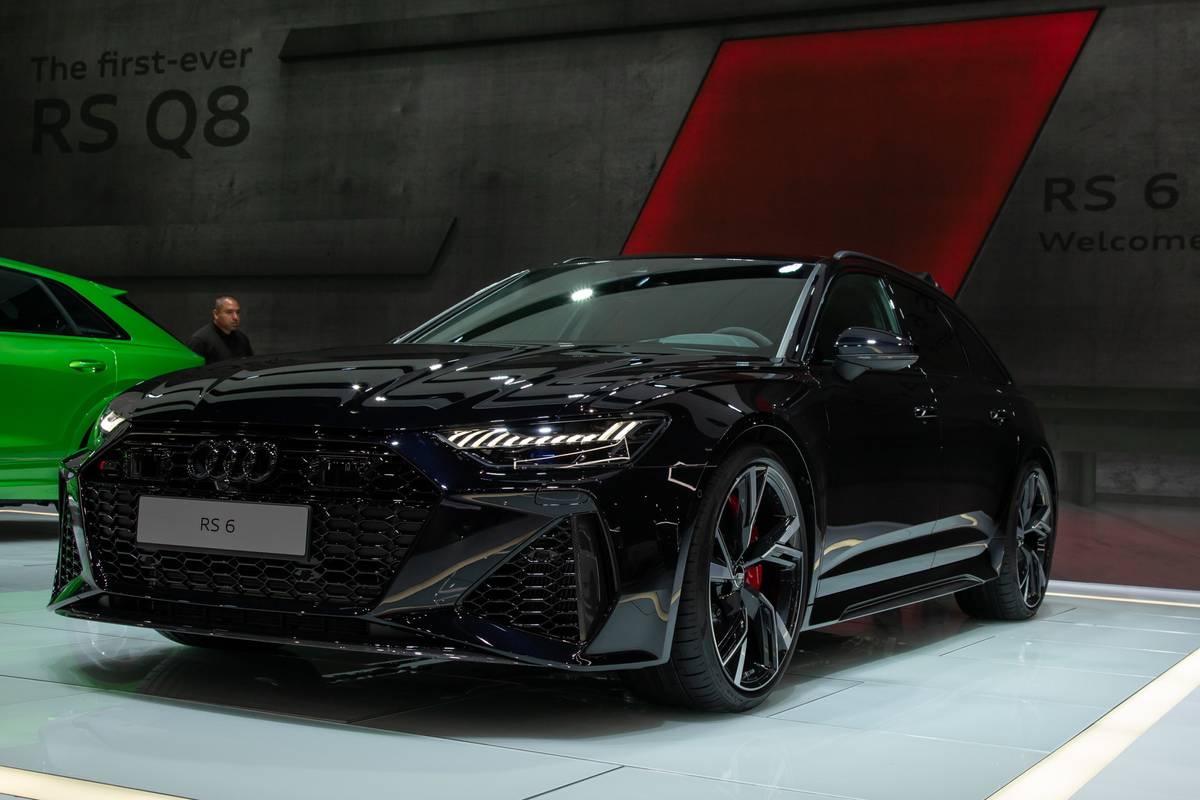 Aaron Bragman, Detroit bureau chief: Winner
Anytime, any time an automaker brings back a wagon to American shores, I'm going to declare it a winner. And to bring back a wagon like this, holy crap. No, Audi isn't going to sell a ton of them, but that's not the goal. This one's purely a gift for the Audi cognoscenti: a dynamite rocket ship with looks, style and utility that's delivered with the general understanding among its fans that high-performance SUVs are just stupid, but high-performance wagons are where it's at.
Mike Hanley, senior research editor: Winner
This one is a gift, for sure, and its arrival in the U.S. was completely unexpected. The version on the show floor was finished in a midnight blue paint that looks almost black, and it makes this hot-rod wagon even more menacing. If Batman ever needed a family car, this would fit the bill quite nicely.
Brian Wong, Los Angeles bureau chief: Winner
As the Savage Garden song says, "I knew I loved you before I met you." The mere mention of this car's name was enough to stir my heart; seeing it in person only reinforced those feelings of affection. My favorite part? Its big brakes that signal how fast this wagon can go. The carbon-ceramic brakes with 15-inch rotors in front are part of a performance package that increases the wagon's top speed to 189 mph. In a family vehicle! Maybe I do want kids …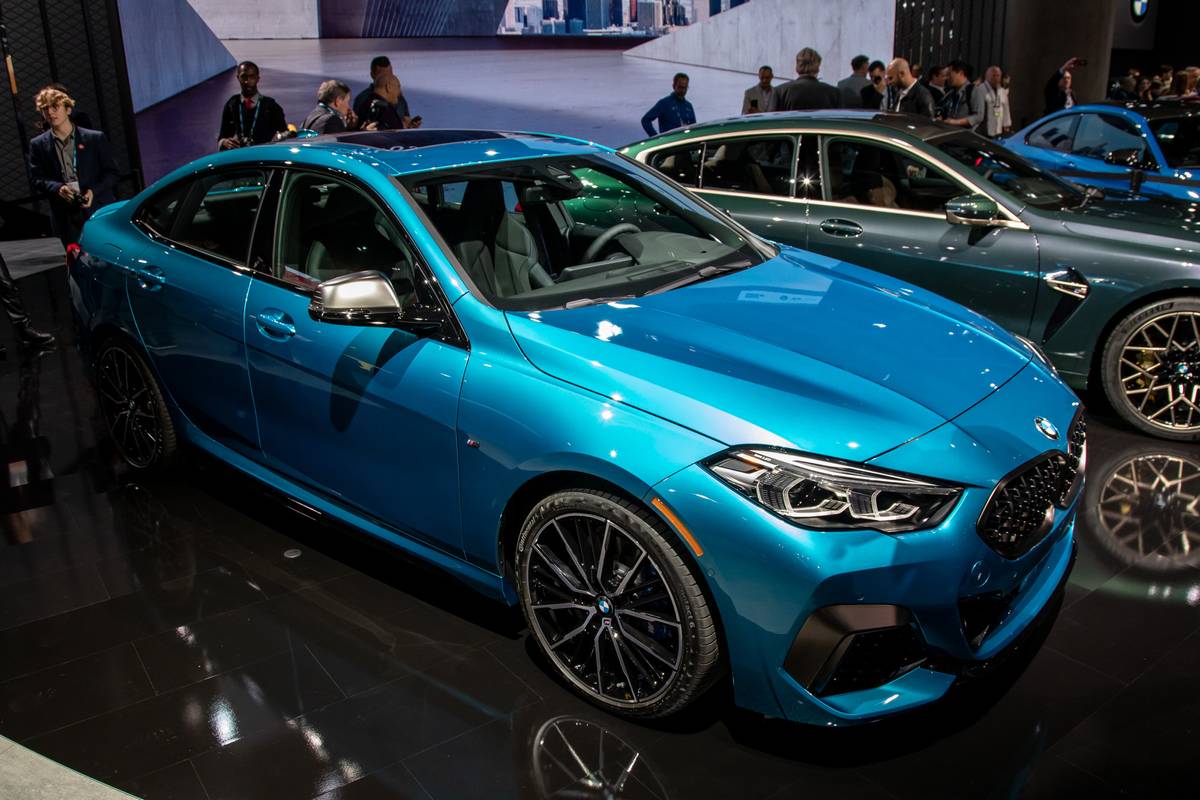 AB: Loser
I thought BMW was going to reduce the number of variants in its showrooms, not increase them. And yet, the German automaker felt compelled to offer an answer to the Mercedes-Benz A-Class sedan. BMW offers this entry-level, front-wheel-drive subcompact sedan with awkward packaging that looks like a Kia Forte for considerably more coin.
MH: Loser
The proportions of the 2 Series Gran Coupe are all wrong. The hood is too short. The front overhangs are too long. Apart from a few key design aspects like its twin-kidney grille, it doesn't look like a BMW sedan. I get that BMW wants to attract entry-luxury buyers with a lower-priced car than the 3 Series, but looking at this thing is depressing.
BW: Loser
BMW is not the only automaker to proliferate model variants in this way. Audi is doing it with the Sportback name, and Mercedes-Benz practically has an army of SUV coupes. What makes this car a loser? It doesn't offer anything new to BMW's lineup in addition to its awkward styling and slightly cramped interior.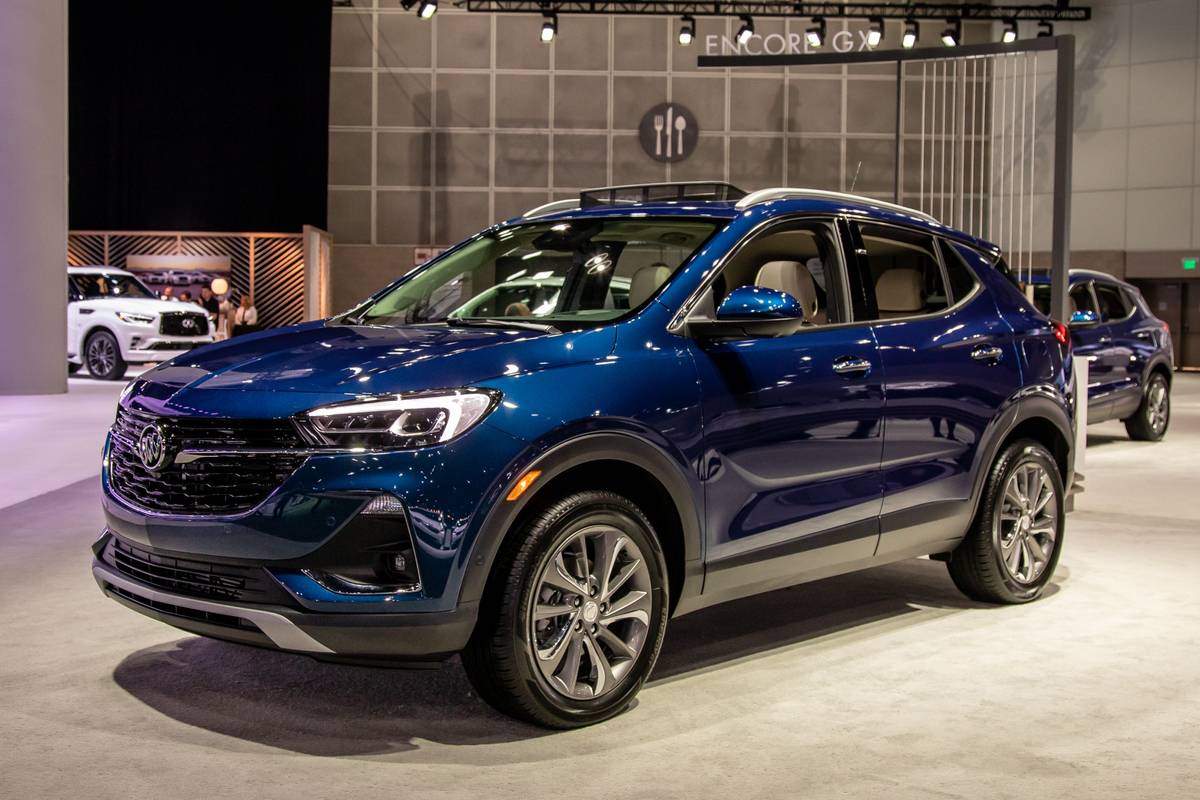 AB: Winner
What a surprise this one was. I expected something frumpy and dumpy like the smaller Encore, but the Encore GX's styling is sharp. The interior has an upscale premium feel to it, and the space inside is astonishing. I adjusted the driver's seat to where I'd normally sit, and I fit behind it in the backseat with no problem at all. Considering that this thing is roughly the same size as the all-new Mazda CX-30, it's amazing just how much more room it has inside.
MH: Winner
I agree the GX's design is a big improvement over that of the regular Encore, and interior quality hits the mark for an entry-luxury subcompact SUV. And even though it has a small footprint, the cabin is big enough to comfortably carry adults. Good work, Buick.
BW: Winner
I loathe the Encore; it feels like an expensive version of the Chevrolet Trax that doesn't really offer much more in the bargain. Though the Encore GX has too much in common with the Chevrolet Trailblazer (below), it does have notable positives: flexible cargo options, great occupant room for its size and, finally, some standard driver assistance safety features. That's enough to push it into the winner column for me.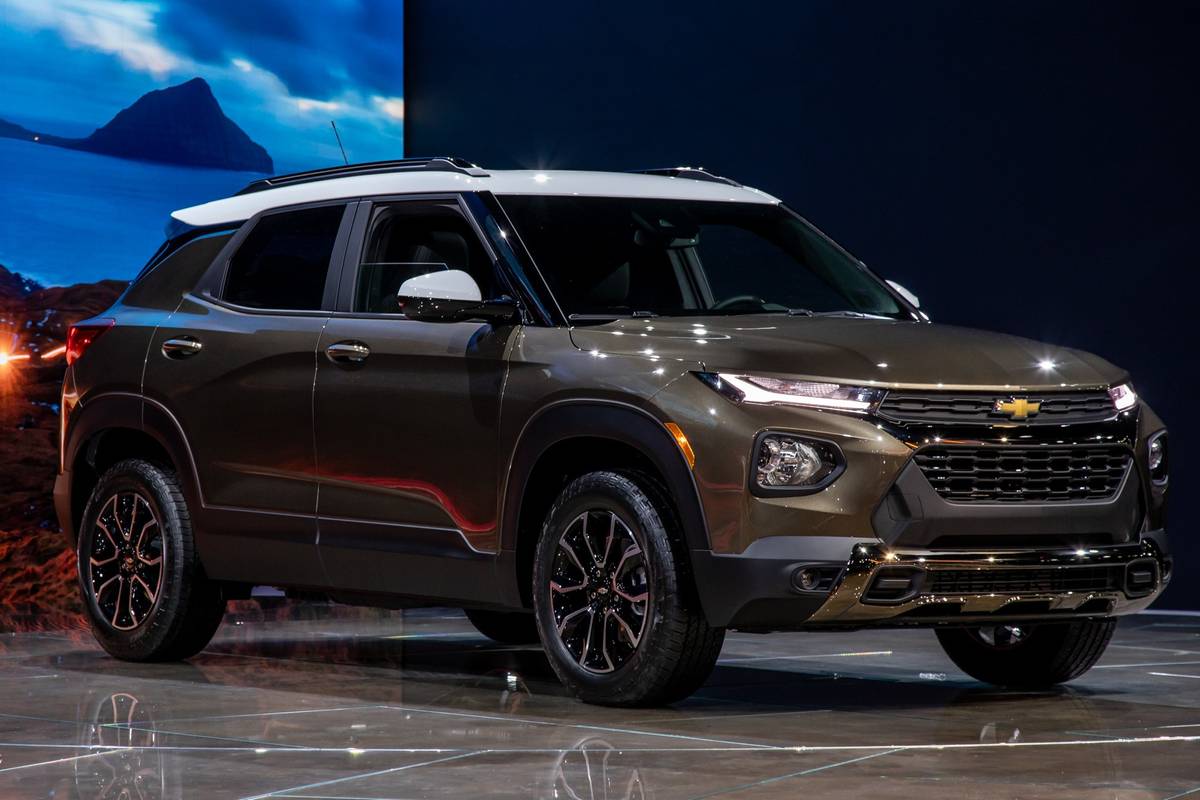 AB: Winner
Behold the replacement for the Chevrolet Cruze compact sedan, essentially. But it's nicer than any Cruze I've been in, with some impressive materials, plenty of space up front or in back, and styling that's genuinely attractive, sort of like a baby Blazer. Fans of the last TrailBlazer mid-size SUV will be confused when they get to the dealer, though no more so than fans of the last Blazer have been.
MH: Winner
What's good for Buick is good for Chevrolet, apparently, as the Trailblazer is Chevy's version of the Encore GX. What's good in the GX is good here, giving Chevrolet a much more appealing small SUV than the Trax has ever been.
BW: Winner
It's hard to call the Encore GX a winner without doing the same for the Trailblazer, which has all of the Encore GX's goodies in a more affordable package that scales down the materials slightly. I don't know why it's called a Trailblazer, but then I tried to think of a new name for it and got a headache, so call it whatever you want, Chevrolet, as long as you finally give your vehicles advanced safety features in base trims.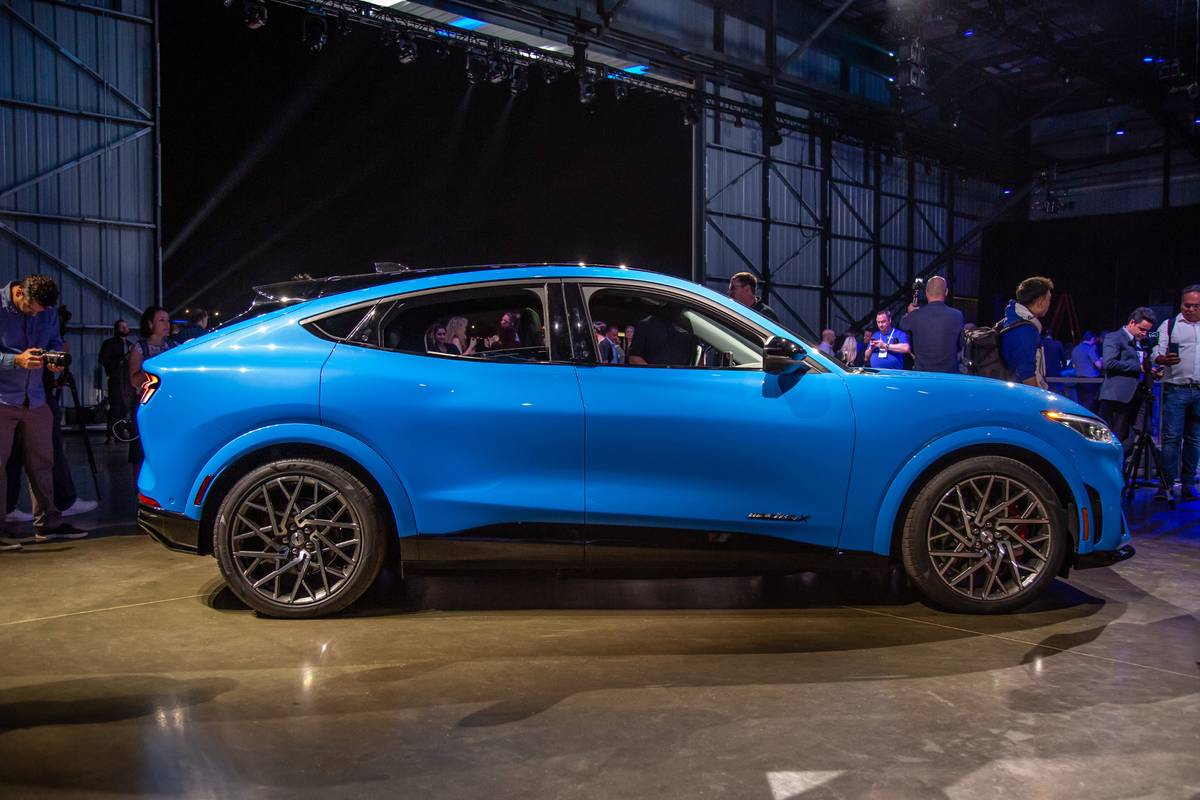 AB: Winner
This was a tough call. On one hand, I'm in the camp that says you dirty the Mustang name by slapping it on anything other than a rorty, snorty rear-drive sports coupe. But slapping the name on its new five-seat, all-electric SUV is pretty much the only way Ford was going to get anyone to stop spewing Tesla platitudes and generate some real interest in this thing. It's an impressive vehicle, to be sure, so I guess I'm just going to have to accept the fact that the Mustang is now a brand rather than a model. I do wonder, however, if Ford is going to make an extended-wheelbase model for Florida retirees and call it the Mustang Grand Mach-E.
MH: Winner
Attaching the Mustang name to the Mach-E didn't bother me because this all-electric four-door fastback has Mustang-like performance numbers when you get the GT trim level. The GT's 235-mile estimated range on a full charge is a little disappointing, but Ford's decision to give its first dedicated electric vehicle a big jolt of sporty styling that evokes its iconic pony car is a smart one.
BW: Winner
It's a winner because of its multimedia system, which is so good at first touch that it has almost redeemed vertically oriented touchscreens for me. The solution isn't to make multimedia screens bigger, it's to make them better: simpler to use, easy to reach from both front seats and responsive. The 15.5-inch display is all that and more, and the new generation of Ford's Sync will even remind me to call my mother from time to time.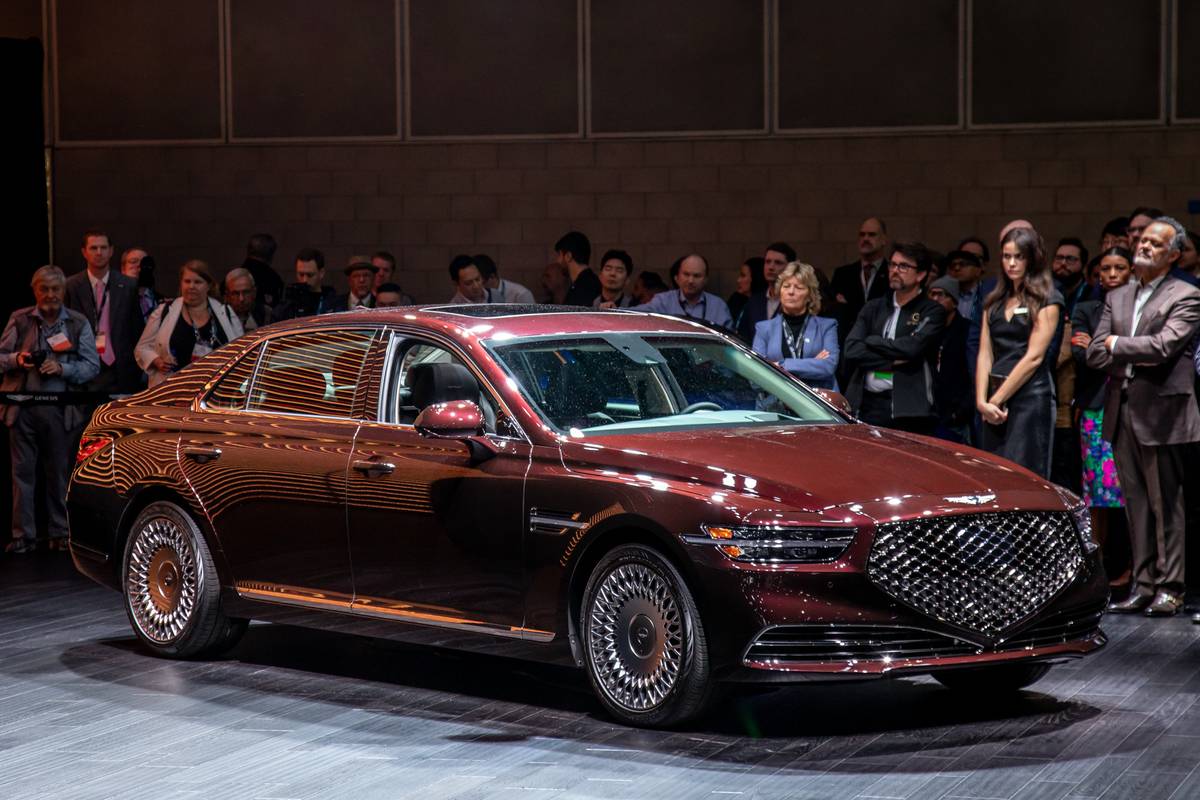 AB: Winner
Yeah, it's got a huge grille. But at least it has a distinctive styling aesthetic, and the grille isn't offensive like it is on some vehicles (see: Lexus, BMW, even Audi). The interior is still swanky, spacious and stylish. The carryover powertrains are on point; the multimedia is top-notch, and if Genesis holds to tradition, the price is likely to undercut anything even remotely comparable.
MH: Winner
The G90 was already an impressive full-size luxury sedan, and Genesis has made it even nicer with this mid-cycle refresh. First-rate cabin finishes include open-pore wood and acres of leather, and the G90 also gets the latest connectivity features. The G90's value proposition is tough to beat, but Genesis still has an uphill battle convincing buyers of flagship luxury sedans to give it a look. Those who do should find a lot to like here.
BW: Loser
My G90, what big teeth you have. I disagree that the grille isn't offensive; it's very offensive when a car approaches with you and your first thought is, "Don't eat me." The interior is first-rate, but it was first-rate in the previous generation G90, as well. For me, the needle has only moved in the direction of uglier.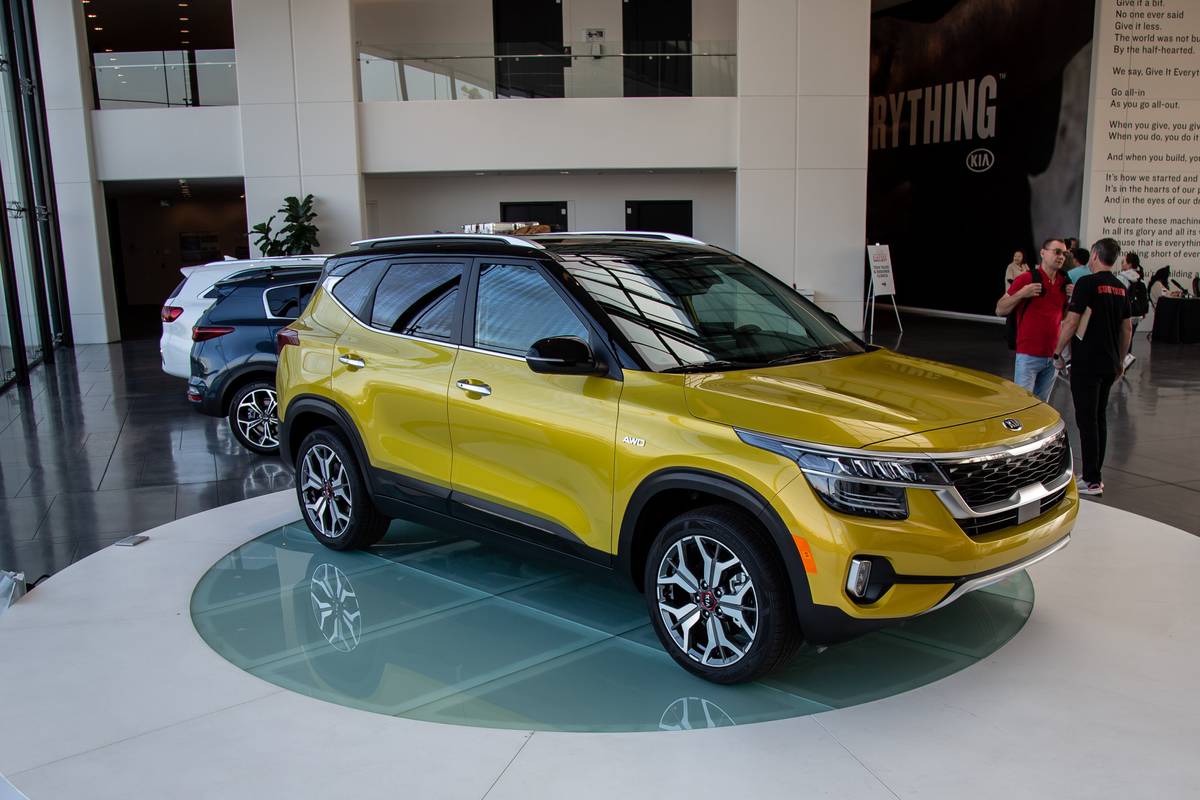 AB: Loser
It's yet another compact SUV, and I'm having a hard time keeping track of all of them. The styling looks like a Chevrolet Blazer had relations with a Mitsubishi Eclipse Cross. The Seltos doesn't seem to match the rest of the Kia's lineup; it certainly looks nothing like the Kia Sportage that was sitting next to it on the show floor. The interior is full of hard plastic, as well. It's more spacious than its cousin, the Hyundai Kona, but I daresay it's not better looking.
MH: Winner
Kia doesn't seem especially concerned with giving its SUVs consistent exterior styling, but the Seltos' exterior design stands on its own with an interesting front-end treatment. I agree the interior is heavy on hard plastic, but in a $20,000 SUV — which the Seltos should be priced around — it's not a deal-breaker, and the SUV still gets Kia's easy-to-use multimedia tech.
BW: Winner
It's probably a positive that the Seltos with its seamless grille and headlight integration looks nothing like the unloved, bug-eyed Sportage. What sold me on the Seltos was its ample interior and cargo room: With the seats folded down it has more cargo room than the larger Sportage. And it's a bonus that the Seltos gets the Telluride's 10.25-inch multimedia screen.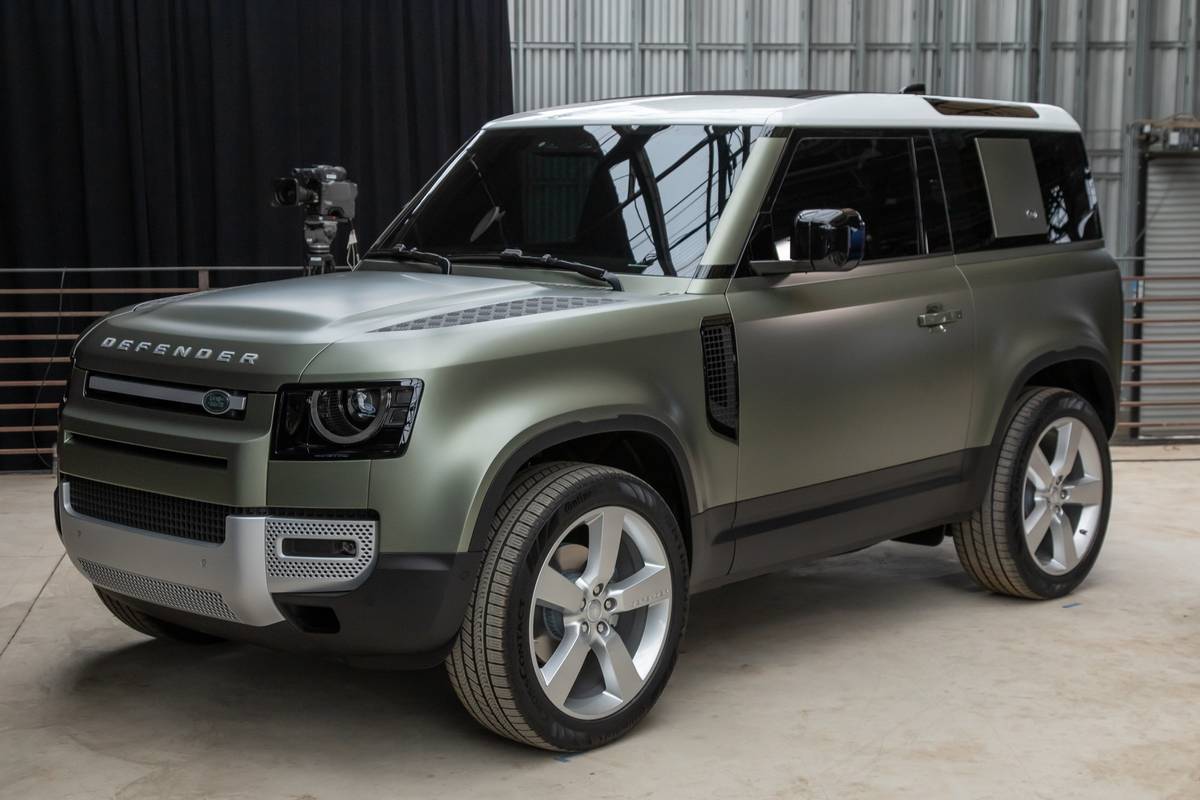 AB: Winner
How cool is this thing? It has better off-road chops than a Jeep Wrangler, and if you keep the options list to a few carefully selected packages, it won't even cost any more than a loaded Wrangler Rubicon (and might even cost less!). Land Rover shows the way to do distinctive, heritage-inspired style with the new Defender, and throws in a bunch of useful technology. The new multimedia system is promising, too, but we'll have to wait to try it to see if it's any better than the awful one Land Rover has been using.
MH: Winner
No matter which way you looked at it, bringing back the Defender as a modern SUV was going to be a tall task. But Land Rover has succeeded with its combination of comfort, rugged design cues and true off-road capability. It looks like the British brand has a hit on its hands.
BW: Winner
Land Rover has made a new Defender that pays tribute to the nameplate and pushes it into the future with a whimsically rugged interior design. That's the opposite of Ford's approach. I wanted to soak for hours in the Defender's modern aesthetic — courtesy of the interior's magnesium-coated cross-beam in the dash, exposed bolts and wooden accents.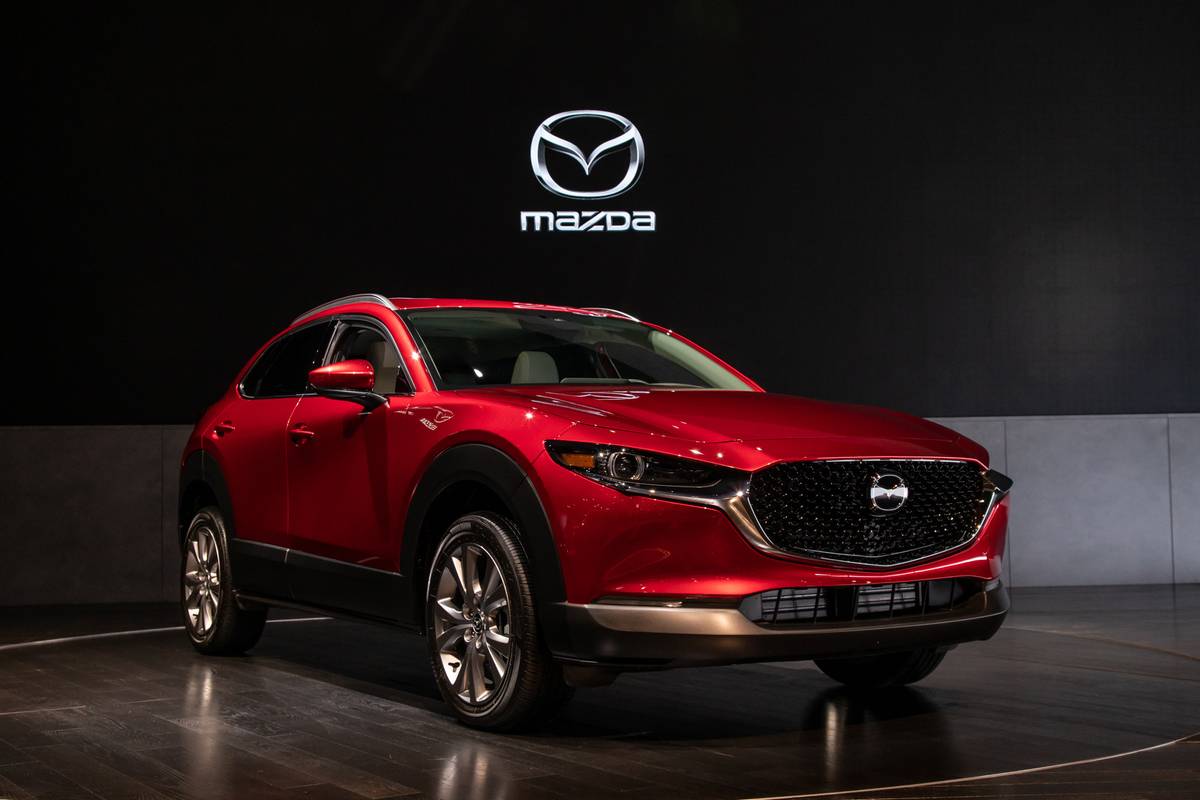 AB: Loser
How awkward is this thing? It looks like a Mazda3 hatchback with a lift kit. There's a ridiculous amount of space between the tops of the tires and the wheel wells. Add in the super-thick black plastic wheel arch cladding that screws up the side profile and you've got the first failed execution of Mazda's latest styling adventure. Then you get inside and realize there's no room up front or in back.
MH: Winner
The CX-30 does go a bit heavy on the body cladding, and I noticed the extra space between the tires and wheel arches, too, but this subcompact SUV gets a lot of things right. The backseat isn't big, but there's a lot more headroom than you might expect, and the high-end Premium trim level on the show floor has luxury-level interior quality. Granted, that version is nearly $30,000, but the CX-30 enters the subcompact SUV class in a much better position to take on the competition than the automaker's current CX-3.
BW: Loser
This was a really tough call. The awkward design outweighed the base trim's added value — something we haven't seen from Mazda. It has a strong suite of standard safety features for this class at a competitive price, but, like Aaron, I thought there wasn't quite enough interior room, especially when compared to the Seltos and Trailblazer. This give and take bumps the CX-30 into the loss column for me.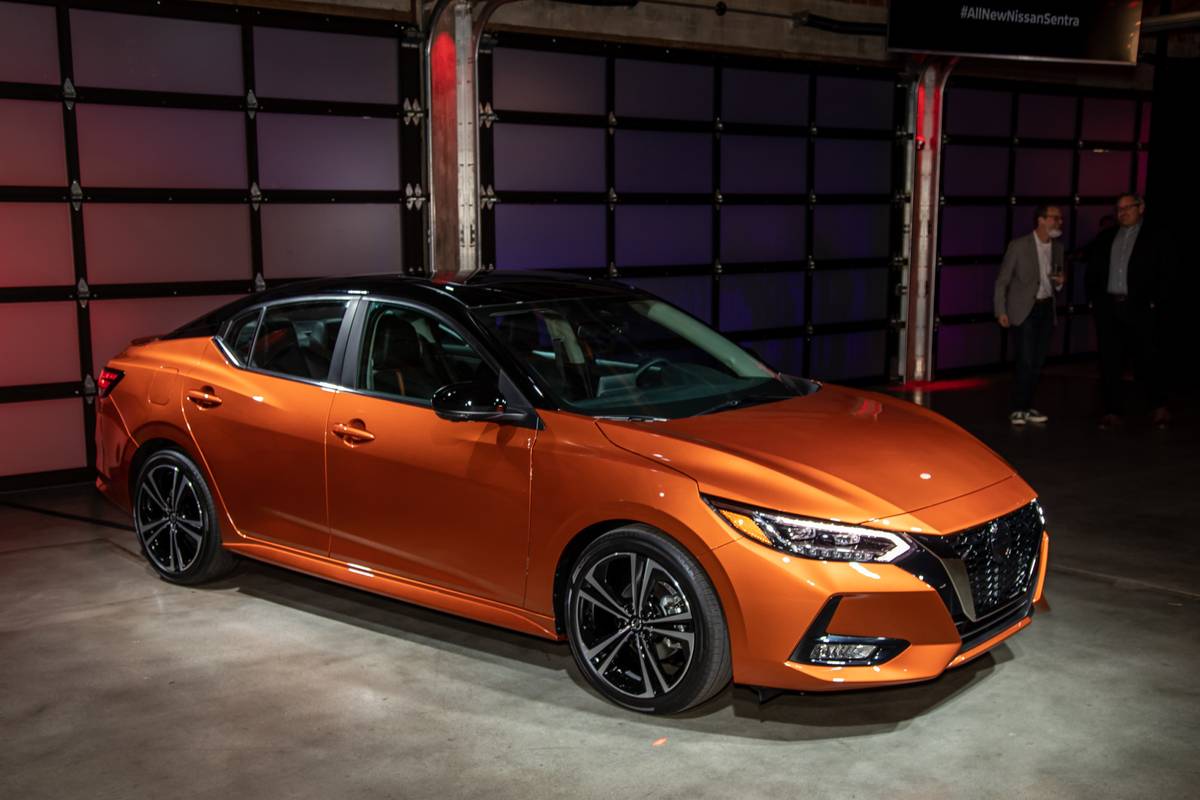 AB: Winner
I'm starting to have a problem telling the Nissan sedans apart, as the automaker has gone with a full-on "one car in many sizes" styling theme. I don't mind it, however, as the style is edgy and attractive. But it's the Sentra's improvements — an independent suspension and a genuinely lovely interior — that should make it attractive to people who still want a car instead of an SUV. All of it adds up to an excellent effort to keep the sedan segment alive.
MH: Winner
The redesigned Sentra looks like a 5:8-scale version of Nissan's Altima mid-size sedan, but the styling works better on the smaller Sentra — the compact sedan has a crisp, clean look that's modern and sporty. The cabin gets some design flourishes in the form of circular dashboard air vents, and the interior takes on an upscale feel with the available quilted-leather upholstery. Brands like Chevrolet and Ford are dropping their compact cars, but the redesigned Sentra gives small-car shoppers another compelling model to consider.
BW: Winner
What sold me on the Sentra were its seats: Wrapped in an attractive quilted leather, both the front and rear outboard seats offer plenty of cushioning that let you sink into them just the right amount. Even the backseat's armrest was plush. I don't care that much for the Sentra's derivative styling, but when the cabin looks and feels this good, those qualms are overridden instantly.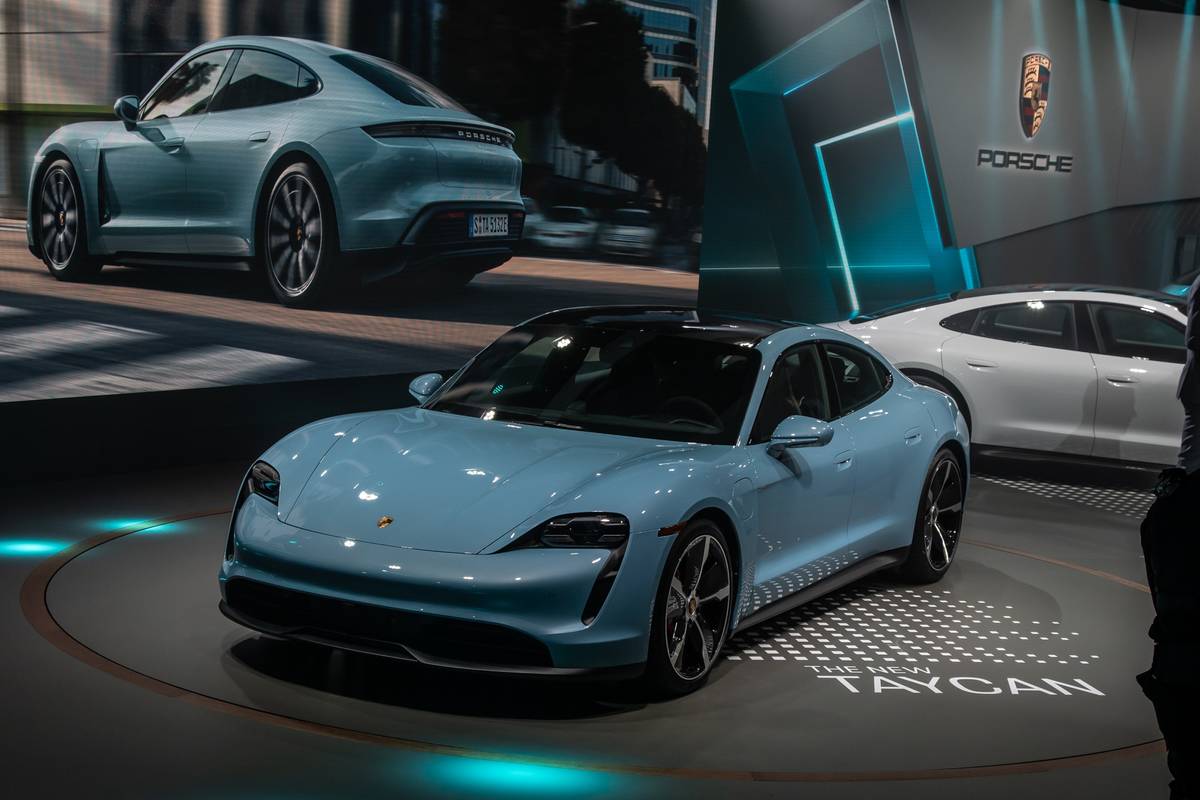 AB: Winner
Porsche's first all-electric vehicle is definitely a better-looking car than a Tesla Model S, and it'll have the performance chops to make comparison tests decidedly fun to watch. Will it take people away from Tesla? Probably not, but it might keep people in Porsche dealers. I still hate touch-sensitive controls, and the Taycan is rife with them. It had better blow me away on the street.
MH: Winner
I didn't like the extensive use of screens instead of physical controls, either; apart from the usability issues they needlessly introduce, I also wonder how well they'll work five years from now. The cabin is significantly smaller than that of a Model S, especially in back, but this is a sleek-looking sedan that should be a blast to drive.
BW: Loser
Mike and Aaron both mentioned that the Taycan's chops on the streets will likely save it, but I would argue that it shouldn't need saving. The physical controls in the center console have all but disappeared in the Taycan, and you have to use a screen to change climate settings and even to open up either of the trunks. I love the looks. I love that its Turbo S trim is going to be faster than a Porsche 911 Turbo from 0-60 mph. However, I don't love that you might run into something trying to change the temperature.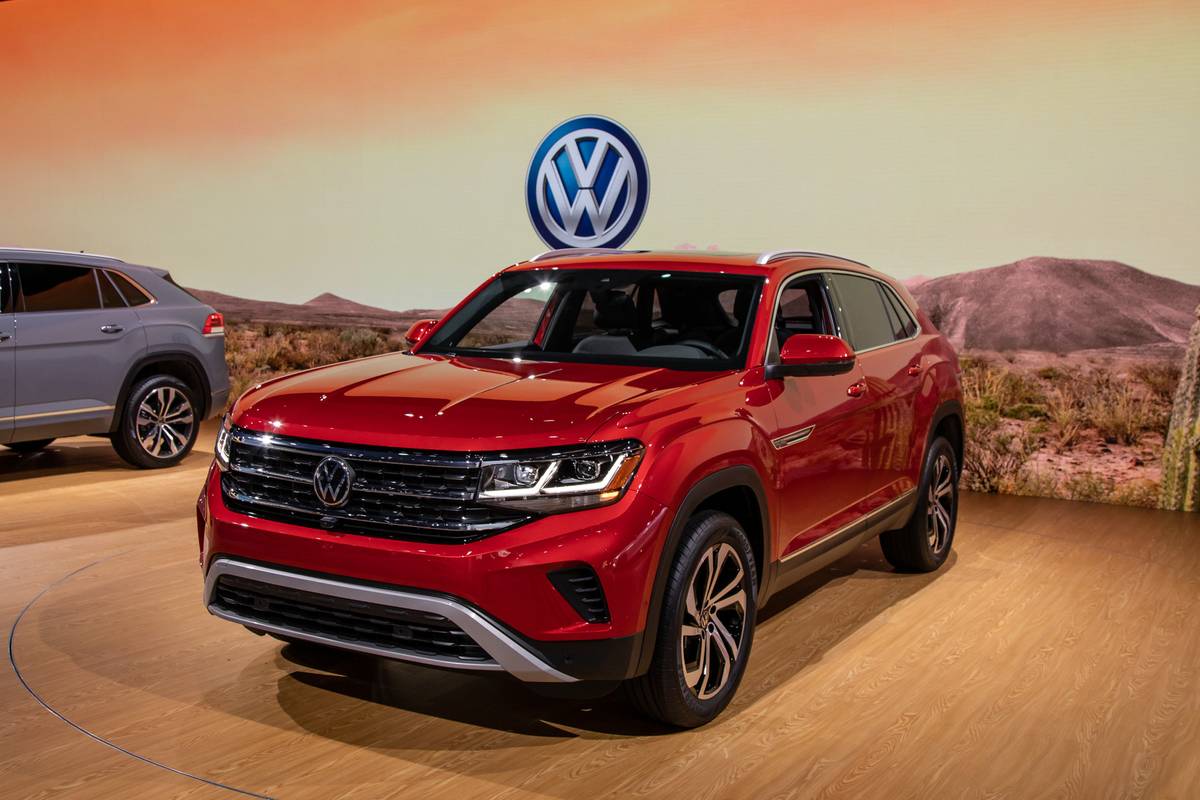 AB: Loser
It's certainly a spacious five-seat SUV coupe thing, but VW missed out on an excellent opportunity to upgrade the interior from the decidedly mediocre one that curses the current full-size Atlas to something better. I'm willing to overlook the rampant hard plastics and crappy-feeling leather on the bigger Atlas due to its phenomenal packaging that makes it outstanding as a family vehicle (and the winner of our Best of 2018 award). On a smaller model like this, it's less forgivable, especially when the interiors on the new Honda Passport and even the old Jeep Grand Cherokee are visibly better.
MH: Winner
I thought the interior quality was fine for this class, and I was really impressed with the Cross Sport's blend of interior space and exterior style. Without a third row to worry about, the backseat is massive, with tons of room to stretch your legs. The cargo area is huge, too. This was an easy one for VW, giving it an entry in the two-row mid-size SUV class where it had nothing before.
BW: Loser
I waffled on this one, but in the end it's the Atlas' presence that pushed the Cross Sport into the loser category. The gigantic backseat almost swayed me. It's so big and cushy that it feels like it came out of a flagship luxury sedan if you ignore the materials. What pushed it over the edge is that there wasn't a significant increase in standard equipment in the Cross Sport. Add in that the five-seater could cost more than the three-row Atlas and it's a no.
Cars.com's Editorial department is your source for automotive news and reviews. In line with Cars.com's long-standing ethics policy, editors and reviewers don't accept gifts or free trips from automakers. The Editorial department is independent of Cars.com's advertising, sales and sponsored content departments.