2019 L.A. Auto Show: 2020 Land Rover Defender and Everything Else We Expect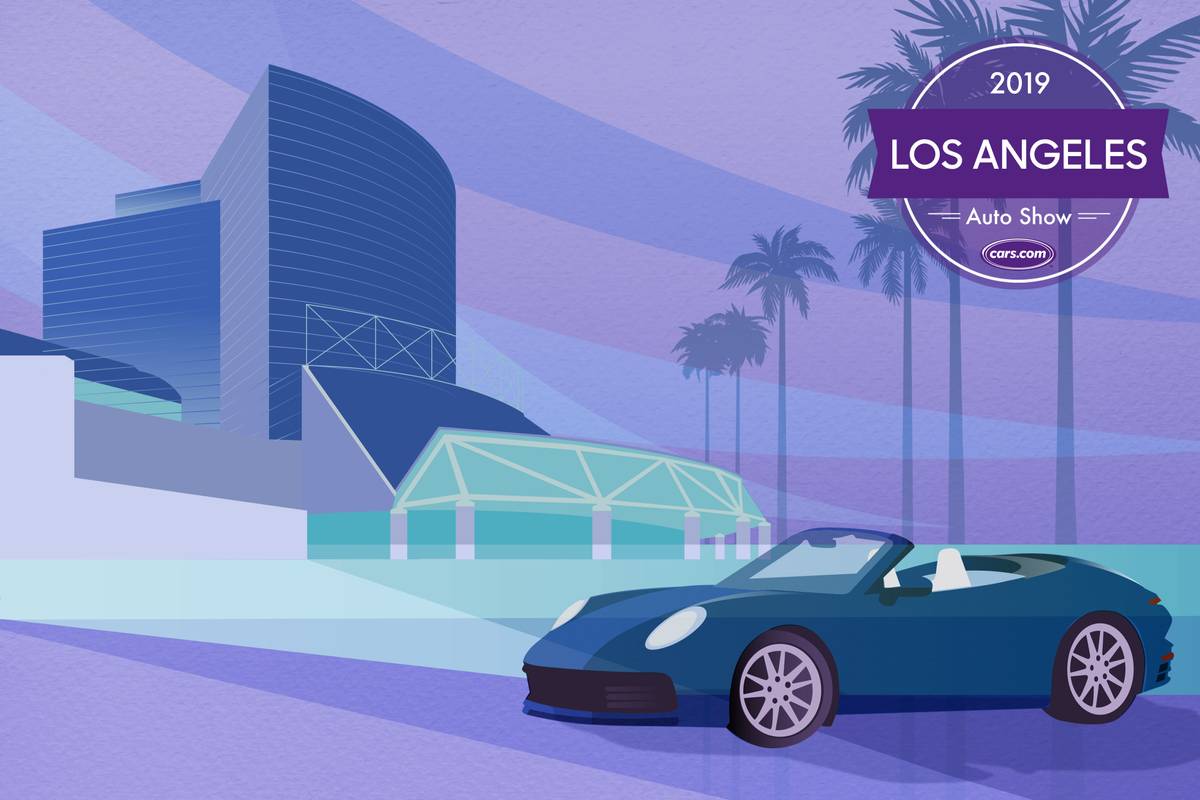 It seems like just a year ago we were gearing up for another Los Angeles Auto Show amid devastating wildfires casting a literal and figurative dark cloud over the official kickoff to the season of new-car reveals — because it was just a year ago. So, here we are again in similar circumstances, and as we noted in 2018, despite the comparative frivolity of obsessing over the latest automobile offerings coming to market while people face hardships brought on by the still-burning blaze, California still loves its cars — and the auto show still must go on.
Relate: More 2019 L.A. Auto Show Coverage
True to La-La Land form, of the roughly three-dozen global and North American debuts we know about now, about half are from exotic-sports-car or luxury brands. Just shy of that many are SUVs or crossovers. And just shy of that number are eco-conscious electric, hybrid or plug-in hybrid vehicles. L.A., like the fall foliage at Griffith Park, you never change (and we love that about you).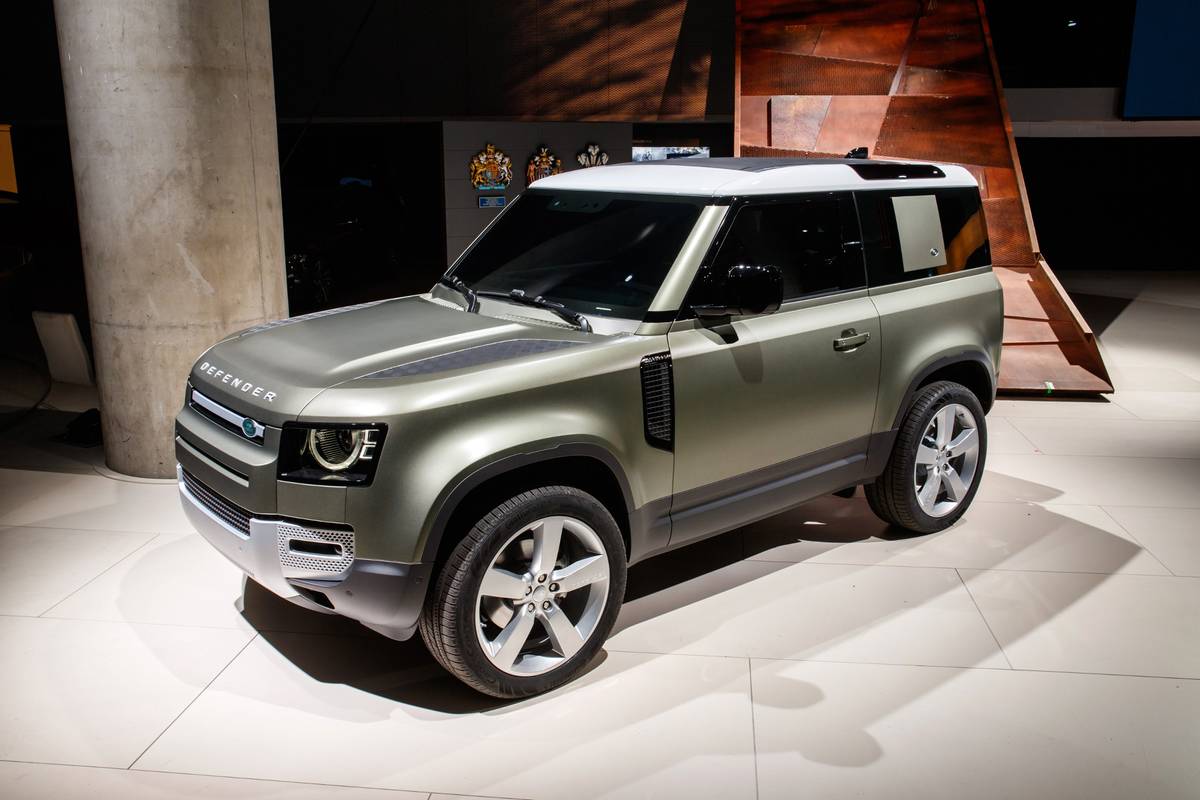 Perhaps the flashiest, L.A.-est vehicle bowing at the auto show next week is the 2020 Land Rover Defender. If palpable anticipation among enthusiasts is any indicator, the Defender's return to our shores is a triumphant one. The iconic off-road SUV hasn't been seen as a new model in this part of the world since Leo declared himself king of it. Good timing, too: It gets a jump on another off-road SUV nonesuch and quasi-competitor being resurrected after being disco'd around the same time in the '90s — and one with even more L.A. association, albeit of the infamous variety — the Ford Bronco (which is not scheduled to be unveiled at the L.A. show, though we're staying on our toes for a bait-and-switch surprise). The new Defender retains some semblance of its classic boxiness, though with the edges sanded down and angles smoothed out, as well as a characteristically utilitarian interior and all the pavement-departure attributes buyers expect (but likely will never actually need), from impressive departure and breakover angles to touchscreen-displayed wading depth to the brand's new ground-view camera system that keeps you apprised of what's under your front wheels as you traverse unfamiliar terrain.
Another Ford SUV that will compete directly with a luxury brand with competitive cachet in its space — in this case the Tesla Model X — is what is officially being referred to officially only as a "Ford Mustang-inspired electric SUV," though rumors suggest it will be dubbed the Mach E. Little else is know for certain about the vehicle except that it will be a compact crossover and aim for around 300 miles of all-electric range when it arrives in 2020. Tesla CEO and L.A. resident Elon Musk better watch his six, 'cuz Detroit's comin' to California.
Other highlights include the first redesign of the Genesis G90 full-size luxury sedan since Hyundai's spinoff luxury brand launched in 2015 to great success (Cars.com is still driving its Best of 2019 award-winning 2019 Genesis G70 sports sedan 10 months later and we ain't mad at it); the all-new Mazda CX-30, a Mazda3-sedan-inspired small crossover that slots between the automaker's subcompact CX-3 and compact CX-5 and arrives in the U.S. after a European global bow; and the overhauled-for-2020 Nissan Sentra compact sedan, the latest in the brand's refreshing — if futile — commitment to the good old-fashioned "car" following recent redesigns of the full-size Maxima, mid-size Altima and subcompact Versa amid an overwhelming onslaught of SUVs and SUV imposters.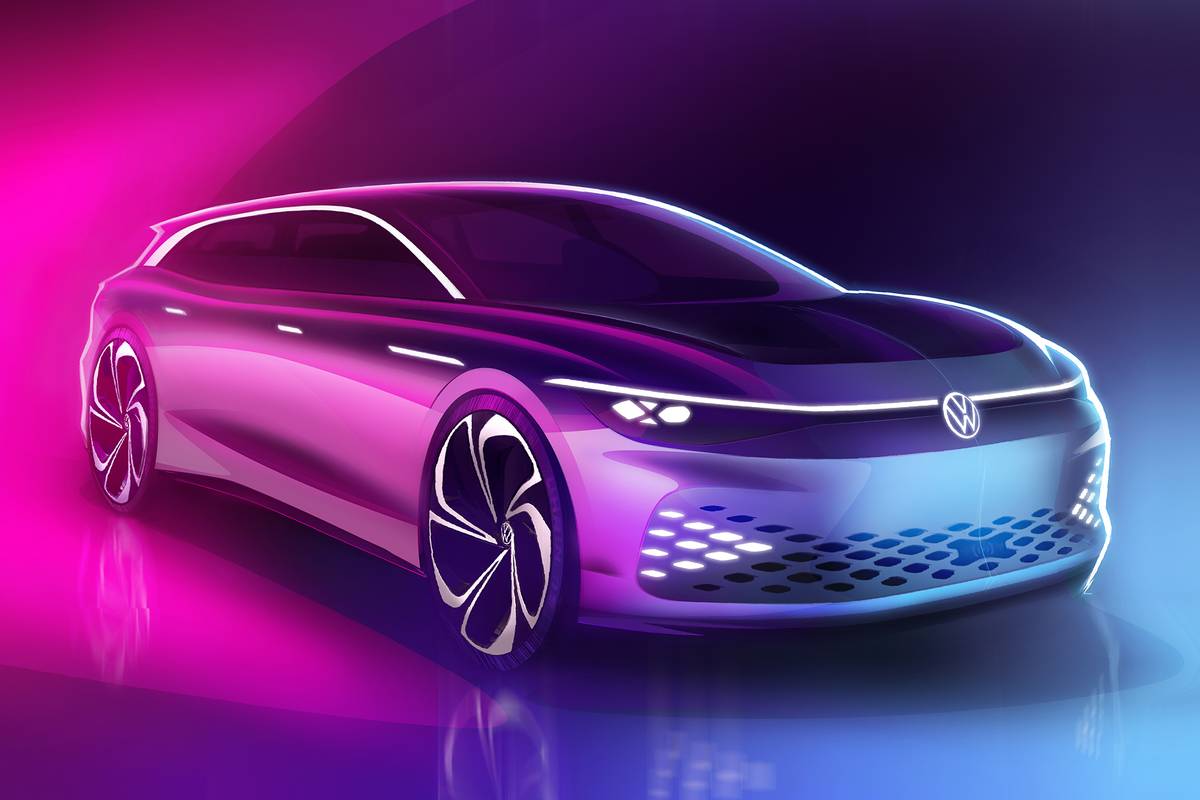 Elsewhere, the L.A. show's concept lineup looks a bit thin at the moment, with just two officially slated to appear. These include the self-explanatory Hyundai Plug-in Hybrid SUV Concept and the explanation-demanding Volkswagen ID. Space Vizzion wagonlike SUV concept. Meanwhile, BMW as per usual will be overindexing in L.A. (where the 3 Series is considered entry-level), introducing five new models or model variants, including the all-new 2020 2 Series Gran Coupe, 330e plug-in hybrid sedan, 2020 M2 CS Coupe, M8 Gran Coupe and X3 xDrive30e plug-in hybrid SUV. And for performance enthusiasts who haven't yet had a chance to get up close to already-revealed vehicles, we imagine the eighth-generation, mid-engine 2020 Chevrolet Corvette (and possibly its convertible version) will be there, as well as the 2020 Porsche Taycan and/or its less expensive 4S variant.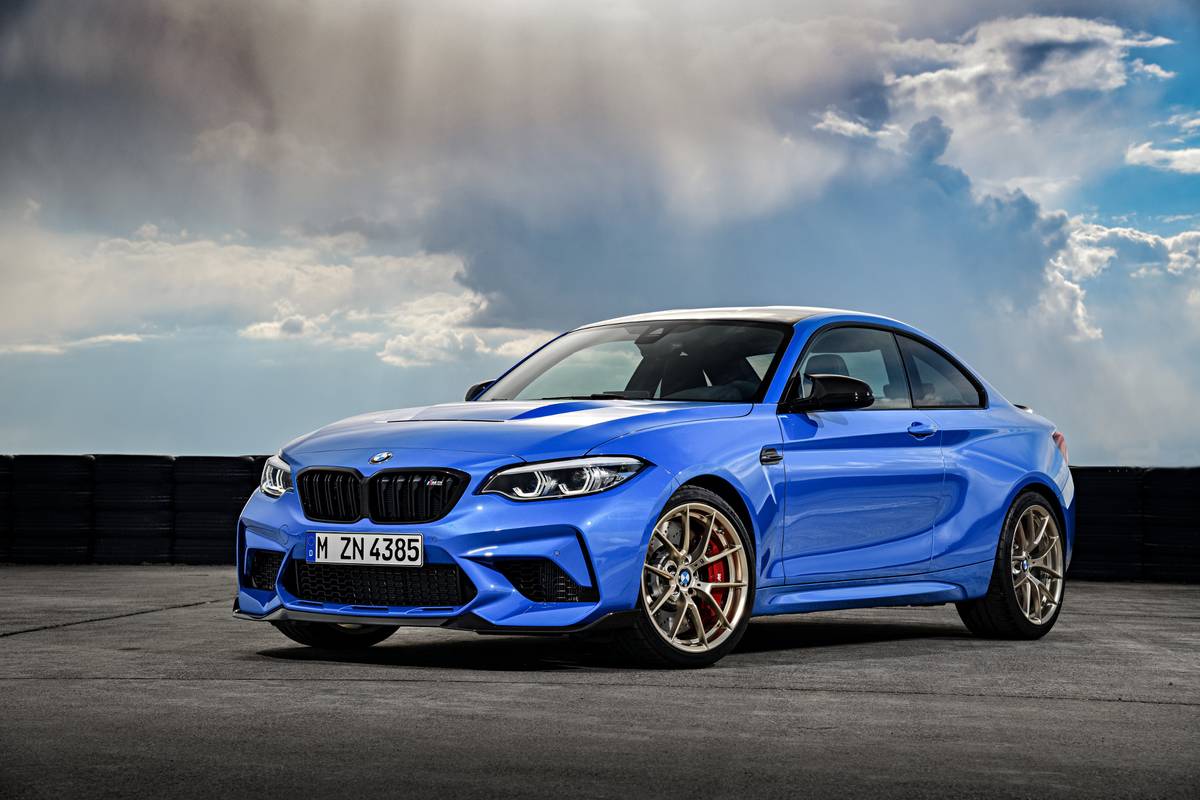 Following media- and industry-only preview days, the 2019 L.A. Auto Show will open to the public Nov. 22 and run through Dec. 1. Hours are 9 a.m. to 11 p.m. Nov. 22-23; 9 a.m. to 10 p.m. Nov. 24; 9 a.m. to 9 p.m. Nov. 25-26; 9 a.m. to 10 p.m. Nov. 27; 8 a.m. to 4 p.m. on Thanksgiving Day; 9 a.m. to 11 p.m. Nov. 29-30; and 9 a.m. to 8 p.m. on closing day, Dec. 1. Admission is $15 for visitors age 13 to 64; $10 for senior citizens age 65 or older; and $6 for children age 12 or younger. A $3 discount is available on general adult admission tickets for Nov. 25-28, and a processing fee applies to all tickets. Parking and directions info can be found here, and for additional info, you can visit the show's official website.
We'll have a full arsenal of Cars.com boots on the ground in L.A. reporting straight from the show floor on all the new-model reveals, so check back in with us early and often between now and Nov. 22. In the meantime, here's everything we expect to see at the 2019 Los Angeles Auto Show:
2020 Chevrolet Corvette, Corvette Convertible
2021 Ford Mustang Mach-E electric SUV
2020 Hyundai Ioniq hybrid, plug-in hybrid and electric
Hyundai Plug-in Hybrid SUV Concept
2020 Infiniti "Edition 30" Q50, Q60, QX50, QX60 and QX80
2021 Lincoln Corsair Grand Touring plug-in hybrid
2020 Mini John Cooper Works GP
Porsche 718 Cayman GT4, 718 Spyder
2020 Porsche Taycan, Taycan 4S
2021 Toyota RAV4 Prime plug-in hybrid
2020 Volkswagen Atlas Cross Sport
Volkswagen ID. Space Vizzion Concept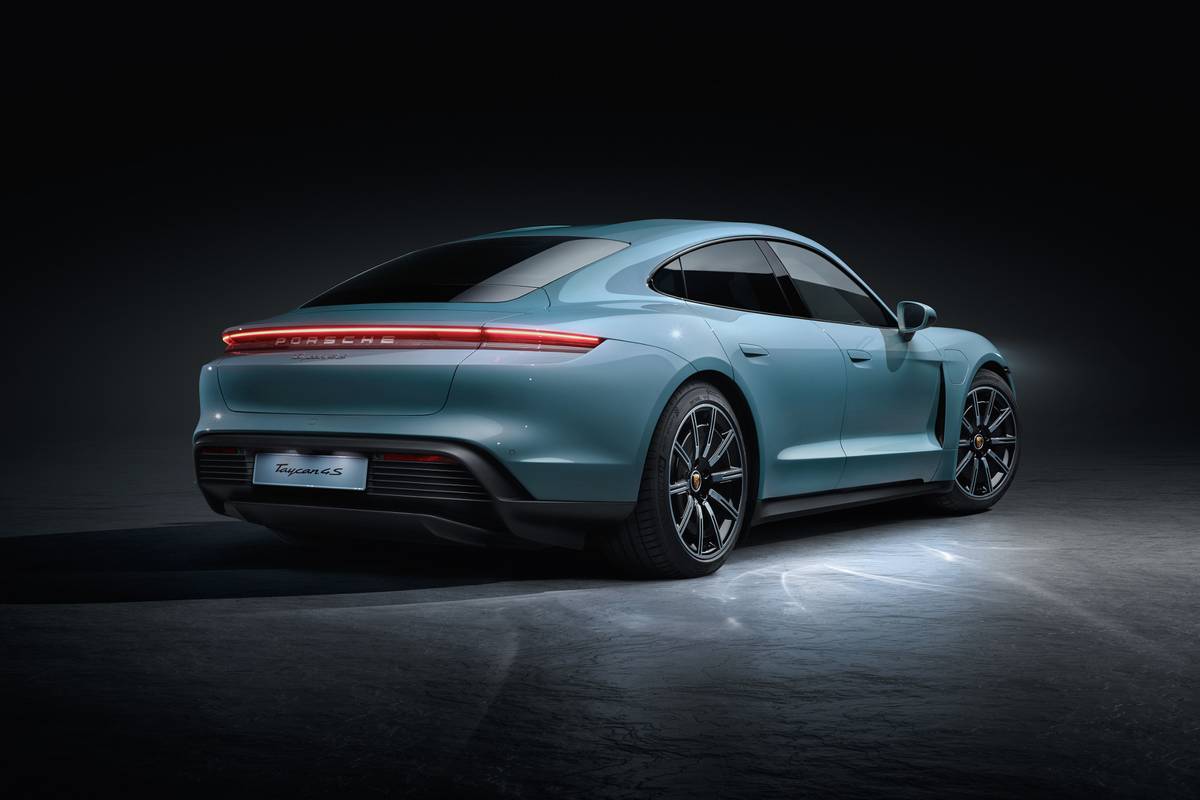 Cars.com's Editorial department is your source for automotive news and reviews. In line with Cars.com's long-standing ethics policy, editors and reviewers don't accept gifts or free trips from automakers. The Editorial department is independent of Cars.com's advertising, sales and sponsored content departments.