2020 Philadelphia Auto Show: 2020 Land Rover Defender and 4 Other Things You Can't Miss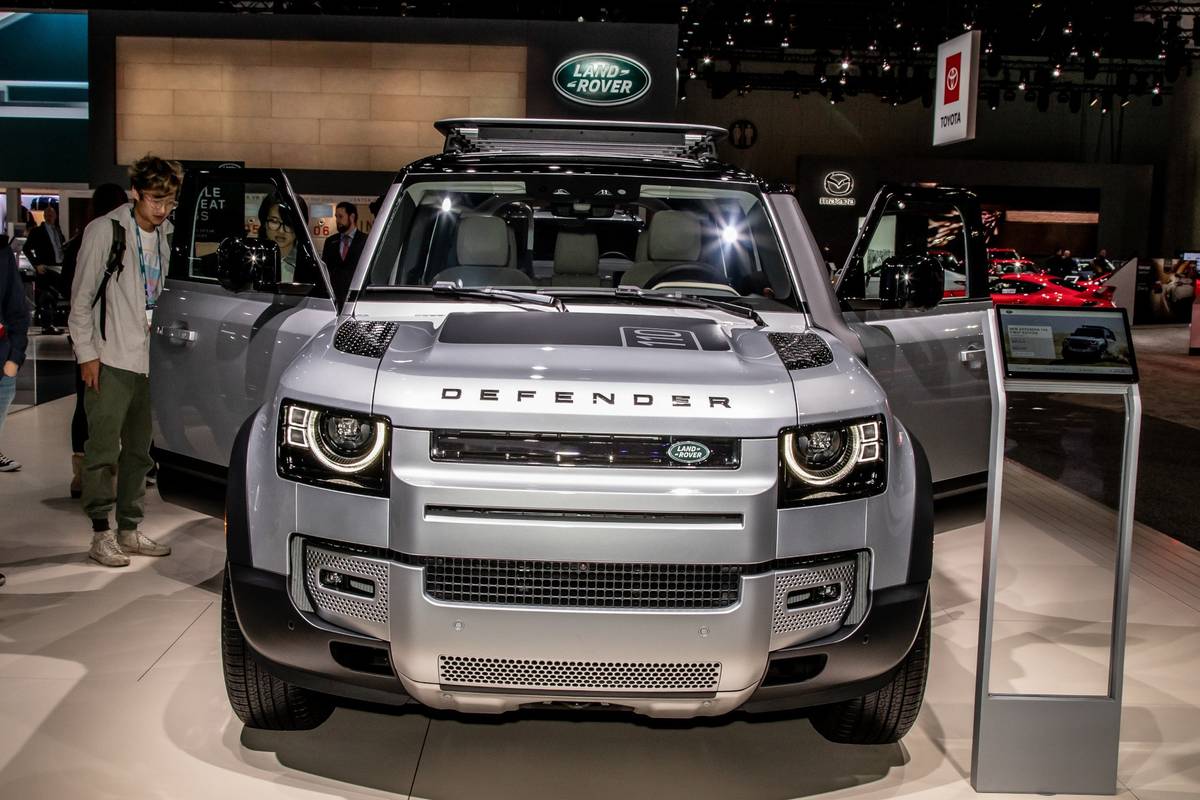 This year marks the 119th Philadelphia Auto Show — a historic show in our nation's former capital. If you're a Philly local looking for a new car to get you to the nearest Wawa, you're not going to want to miss your chance to see these 2020-and-beyond vehicles up close. The all-new Land Rover Defender, Chevrolet Corvette and Porsche Taycan will all be on hand to show some love to the City of Brotherly Love. 
Related: How to Car Shop at an Auto Show
More than 700 cars, trucks and SUVs from nearly 40 brands will be on display in Philly. Some other notable new models include the model-year 2020 Buick Encore GX, Ford Escape, Genesis G90, Hyundai Sonata and Venue, Infiniti QX50 and Nissan Sentra. The show revs up Saturday and runs through Feb. 17 at the Pennsylvania Convention Center, 1101 Arch St. Hours are 9 a.m. to 10 p.m. Saturday; 9 a.m. to 8 p.m. Feb. 9; noon to 10 p.m. Feb. 10-14; 9 a.m. to 10 p.m. Feb. 15; 9 a.m. to 8 p.m. Feb. 16; and 9 a.m. to 5 p.m. Feb. 17.
General admission is $14 for show goers age 13 or older, $7 for children ages 7-12, and free for children age 6 or younger with a ticketed adult. Visit the show's website for more info and to purchase tickets. Street and garage parkingare available; parking prices vary by lot.
Whether you're car shopping or just looking for something to do after you've gotten your (I assume daily) cheesesteak, here are five things you can't miss at the 2020 Philadelphia Auto Show:
1. 2020 Land Rover Defender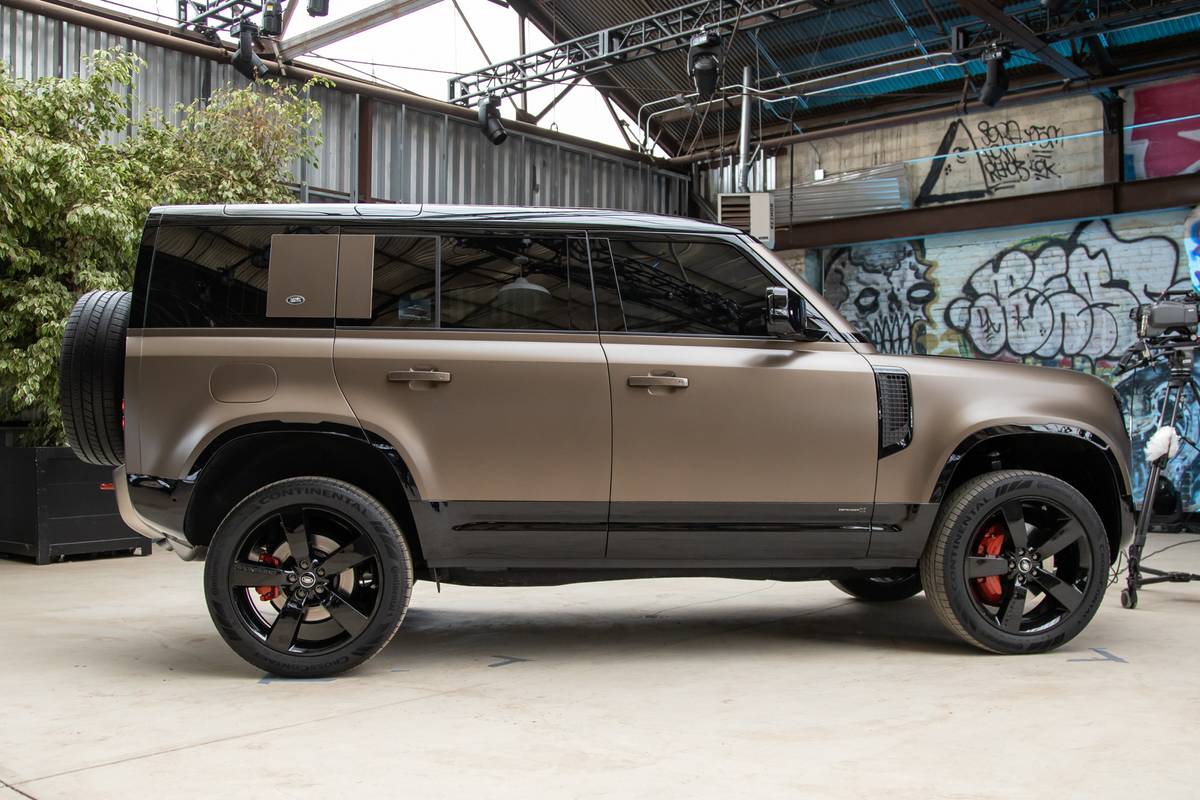 The Land Rover Defender is back in the U.S. for the first time since 1997 and will be on display at the show. The second-gen Defender gets a sleek new design inside and out, but it still holds onto some of its original boxy styling. A 296-horsepower, turbocharged 2.0-liter four-cylinder is standard, and a 48-volt mild-hybrid option is also available with the 395-hp, turbocharged 3.0-liter inline-six-cylinder. Both are mated to an eight-speed automatic transmission, and four-wheel drive is standard. At its core, the Defender is a luxury off-road SUV, meaning you get features like an 8,201-pound towing capacity (7,716 with the four-cylinder) and a host of tech that lets you save your Terrain Response all-wheel-drive profile and other preferences.
The 110 version — a mid-size four-door Defender — will hit dealerships in the spring starting at $50,925, including a $1,025 destination charge. The shorter two-door 90 model is expected to drop in late 2020.
Read more about the 2020 Land Rover Defender here.
2. 2020 Chevrolet Corvette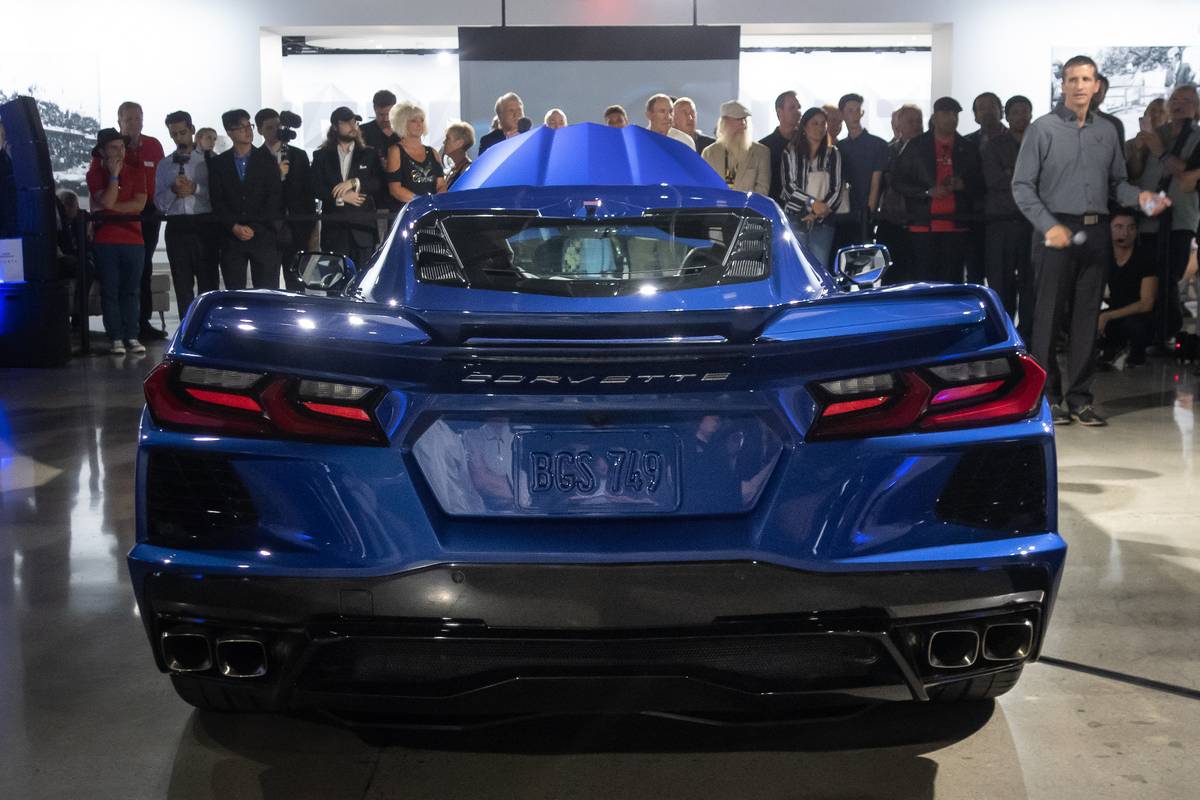 The 2020 Chevrolet Corvette C8 Stingray has been one of the hottest cars on the auto-show scene since it debuted in late 2019, and with good reason — it's brand-spanking new. Chevrolet has said that only one part has been carried over from the previous generation. The new mid-engine design situates the 490-hp (495-hp with the optional performance exhaust) 6.2-liter V-8 behind the rear axle; on the show floor, you can take a peek at the engine through the back window. Chevy has also boasted that this is the fastest Corvette it's ever manufactured. It does 0-60 mph in 3.0 seconds — which you can shave down to 2.9 if you go for the optional Z51 Performance Pack.
You can buy a Vette now for $59,995, including a $1,095 destination charge — but despite its breakneck speed, expect it to arrive late.
Read more about the 2020 Chevrolet Corvette here.
3. 2020 Porsche Taycan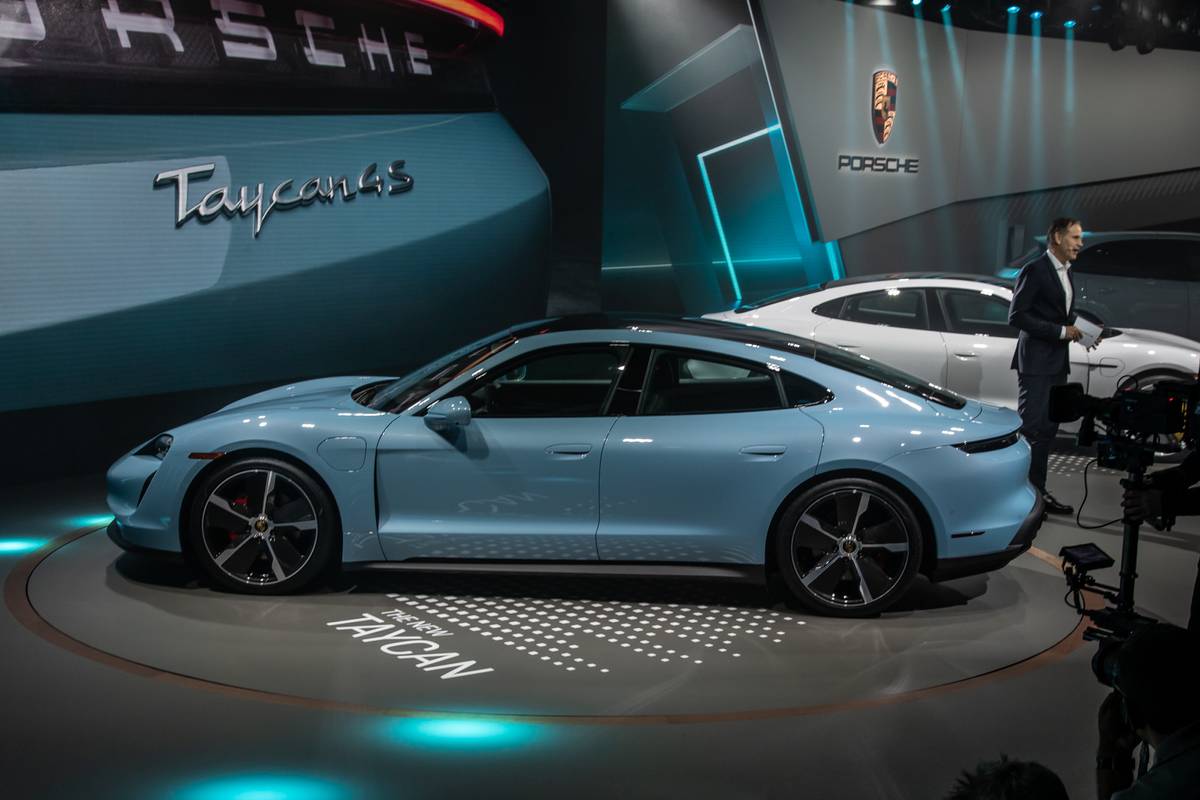 You're gonna wanna get up close to this one: The 2020 Porche Taycan is the German icon's first foray into electric sports cars. The result of a project $1 billion in the making, the Taycan is a powerful entry in the world of electrics. The Taycan makes 616-750 hp, depending on variant, out of dual motors powered by a 93-kilowatt-hour battery pack. The base 4S trim still manages to get an impressive 522 hp out of a 79.2-kwh battery. It's also full of screens — a center console multimedia screen, an optional passenger multimedia screen, a curved screen for the instrument panel, a screen for the climate controls and a touchpad screen to control the center console screen (oh my!).
The Turbo trim is on sale now, starting at $152,250 (including a $1,350 destination fee). The 4S trim won't hit dealerships until spring, but you can preorder one now starting at $105,150, including destination.
Read more about the 2020 Porsche Taycan here.
4. Test Drives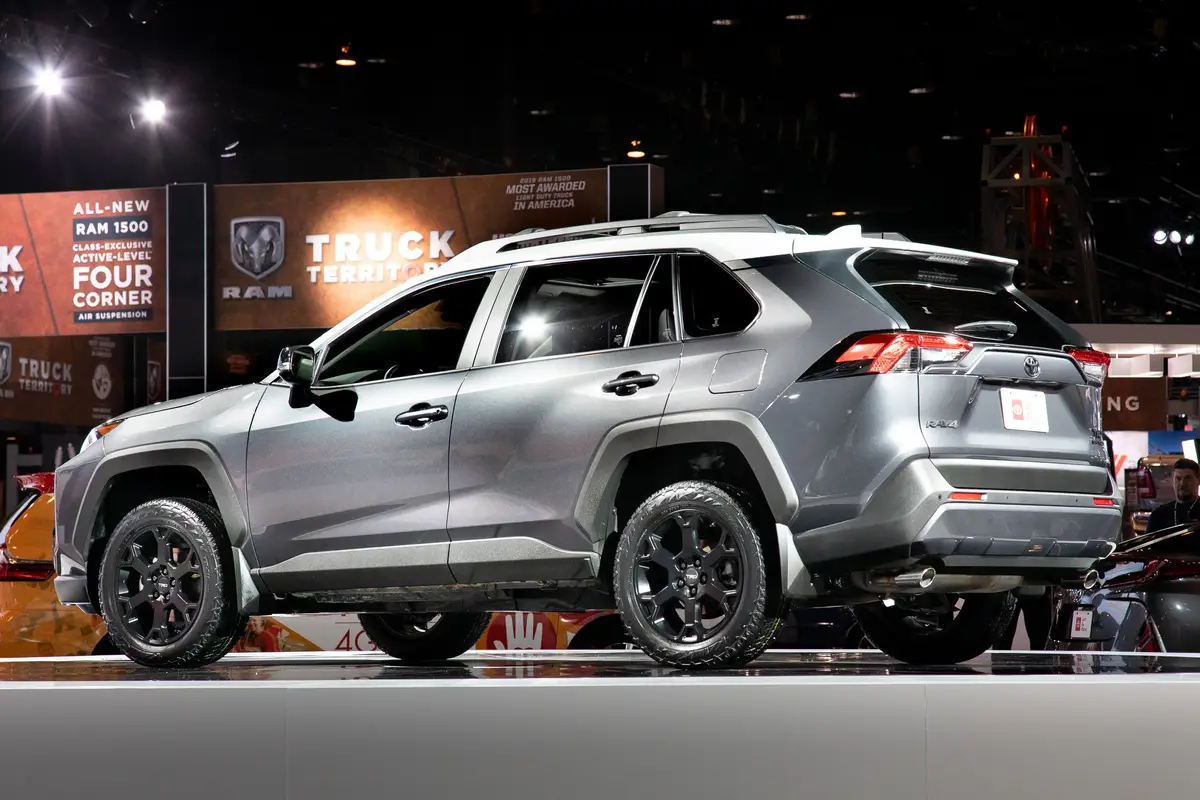 Auto shows are, at their core, a great place to car shop. You have the opportunity to pop open hoods, kick tires and make cross-manufacturer, segment-spanning comparisons — all without a salesperson hanging over your shoulder. This year in Philly, you can also ride in or test-drive some of those vehicles to see how it feels to be behind the wheel.
Here are all the vehicles available to test drive:
Toyota: Camry, Prius, RAV4 Hybrid, Tundra
Volkswagen: Arteon, Atlas, Jetta, Passat, Tiguan
For those looking for an off-road experience, Camp Jeep will offer rides with professional drivers on an indoor, trail-rated test track. Show goers can put one of Jeep's 2020 models through its paces, including the Cherokee, Compass, Gladiator, Grand Cherokee, Renegade and Wrangler.
Test-drive times vary by day and automaker, so be sure to check the schedule here.
 5. Specialty Car Collections
The Philly show will feature several collections of cars, with something for just about everybody.
CF Charities is providing a lineup of some of the world-record fastest vehicles — including the Bugatti Veyron Super Sport, the Koenigsegg Agera RS and the debut of the SSC Tuatara.
At the Hollywood Rides display, you can get a firsthand look at some of the most iconic cars from movies. The No. 98 Ford GT40 camera car from "Ford v Ferrari," the Subaru WRX from "Baby Driver," the "Back to the Future" DeLorean and more.
If you're more into classic cars, three different collections will be on the convention center floor with vehicles ranging from an 1896 Quadracycle to a 1990 ETV Space Car. Others include a 1953 Cadillac-62 Series convertible, 1965 Porsche 911 and 1968 Lamborghini Miura. 
Cars.com's Editorial department is your source for automotive news and reviews. In line with Cars.com's long-standing ethics policy, editors and reviewers don't accept gifts or free trips from automakers. The Editorial department is independent of Cars.com's advertising, sales and sponsored content departments.