Alfa Romeo Claims Stelvio Is Speediest SUV, but Is It?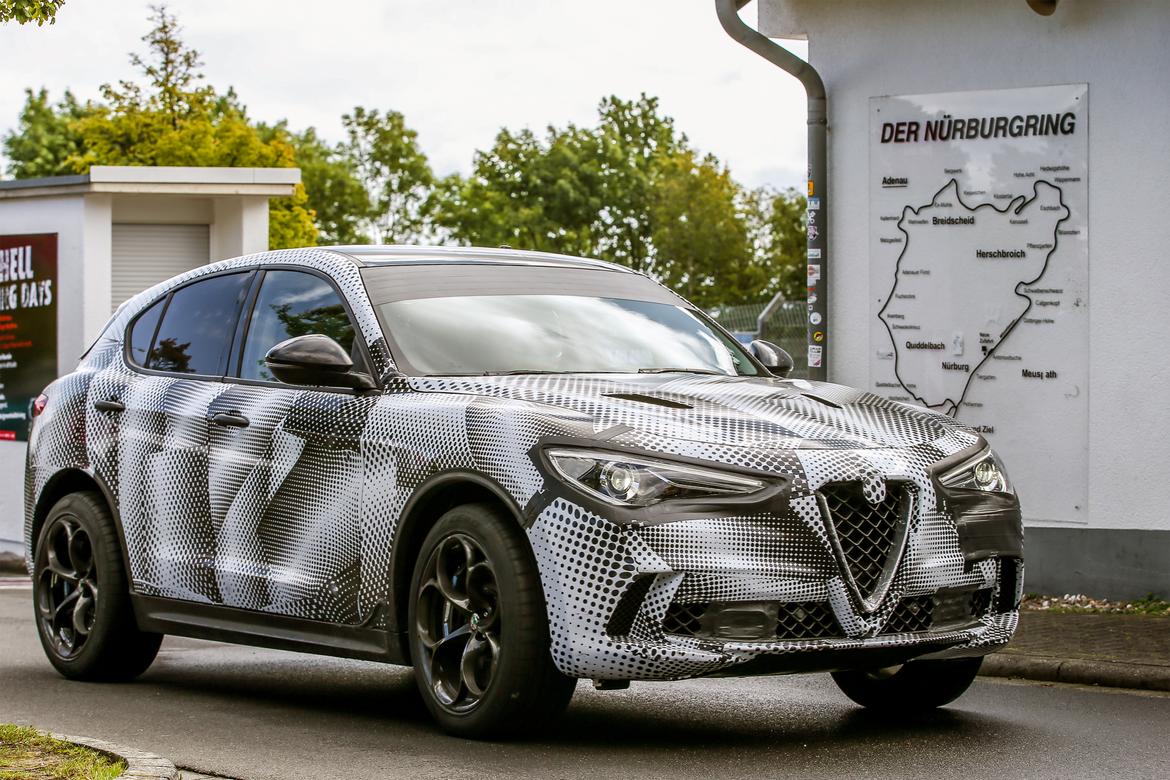 CARS.COM — Alfa Romeo has planted its flag at Germany's Nurburgring, claiming the crown of world's fastest production SUV for its Stelvio Quadrifoglio, which finished the 12.8-mile north loop (Nordschleife) of the Ring in a blistering 7 minutes, 51.7 seconds.
Related: 2018 Alfa Romeo Stelvio: Our View
That time does make it top dog for carving that famous road course (see video below), beating the previous SUV record by a Porsche Cayenne Turbo S by about 8 seconds — but does that really mean you have the fastest SUV on your block?
By another (possibly more objective) measure — zero-to-60 mph — the Stelvio still is face-distorting fast, but just short of bragging rights. The sprint to 60 is arguably less influenced by vagaries that can affect a Nurburgring run, including a greater influence of driver skill. And depending on what you value, it is a more traditional American definition of street muscle.
We admit, for starters, that this is a silly discussion. If you really want to go fast, don't buy an SUV. Alfa Romeo also currently has the record lap for any production vehicle with four doors at a significantly faster 7:32.0 by a Guilia Quadrifoglio sedan powered by the same 505-horsepower, twin-turbocharged 2.9-liter V-6 in the Stelvio — and with the same driver.
And neither of those is faster than any of the current (as of September) top 10 Ring laps by street-legal cars with two doors, some of which admittedly stretch the concept of "production car." That list was topped this month by a Porsche 911 GT2 RS record lap of 6:47.3.
But if you've just gotta have the fastest SUV, here's how the Stelvio stacks up versus 12 other performance SUVs at getting to 60 mph after the light turns green (all factory claims):