Auto Show Face-Off: 2020 Toyota Supra Vs. 2019 Ford Mustang GT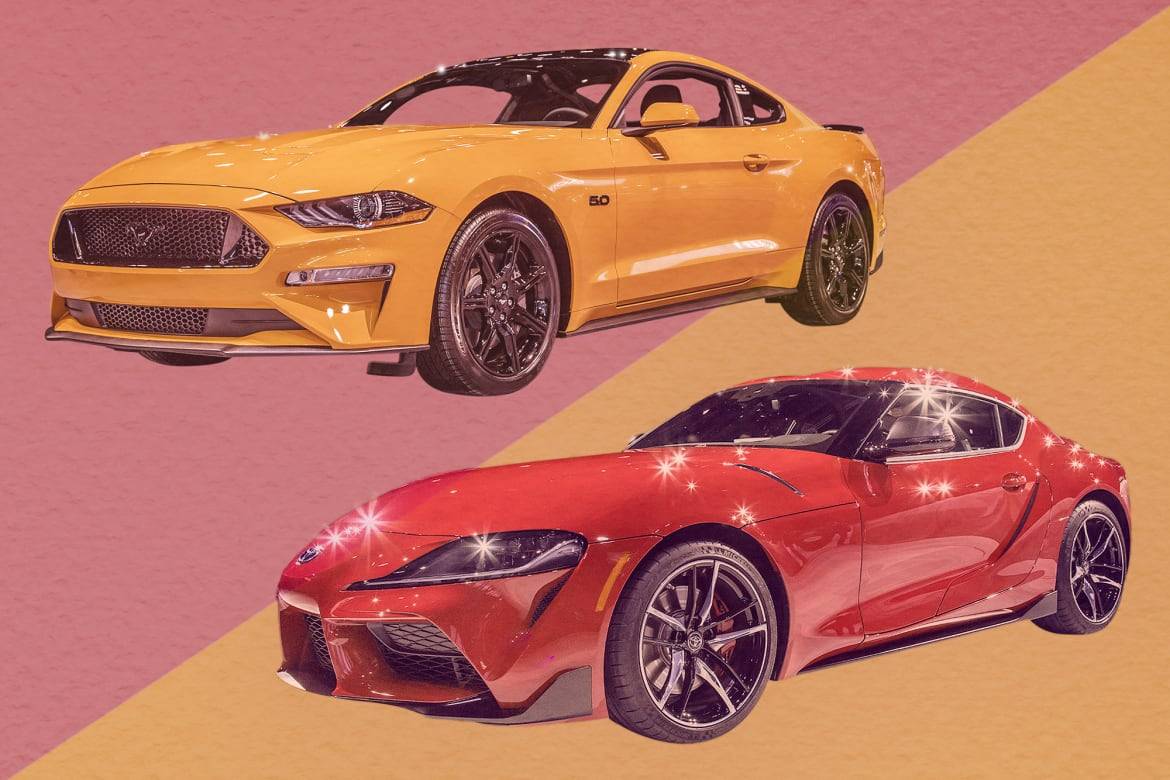 The new 2020 Toyota Supra doesn't fit neatly into a class with a group of established competitors, so as we looked around the sports car world, we thought it would be interesting to see how it compares to another icon: the 2019 Ford Mustang. We've had plenty of seat time in the Mustang GT, but since we haven't driven the new Supra yet, we focused on areas we could evaluate from the 2019 Chicago Auto Show floor. Here's our take on which car does transmission availability, space and visibility, interior quality and cargo versatility better.
Related: More 2019 Chicago Auto Show Coverage
Transmission Availability: Mustang GT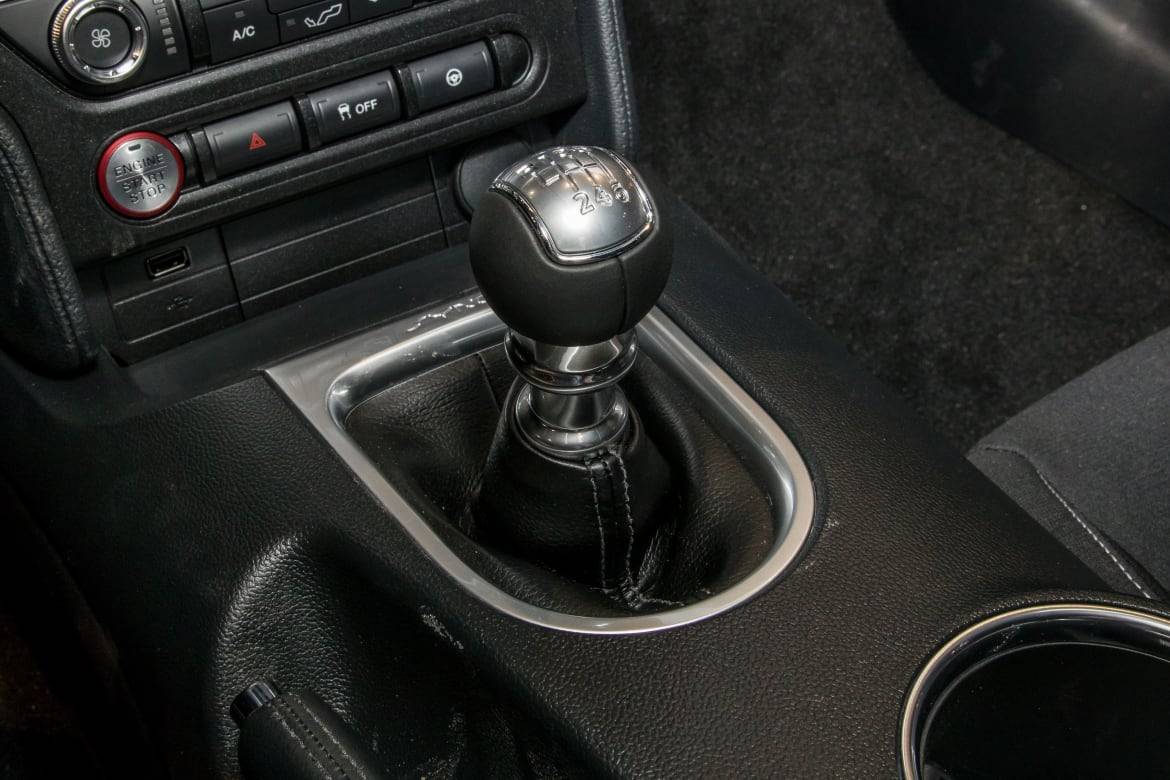 One of the knocks against the new Supra is that it's only offered with an eight-speed automatic transmission. Even if the automatic performs exceptionally well, the lack of a manual is bound to disappoint some enthusiasts. Toyota hasn't shut the door on a manual transmission joining the lineup at some point, but there's not one on the horizon right now.
The Mustang GT also offers an automatic — a 10-speed design that we found a bit finnicky until an update was applied — but its standard transmission is a six-speed manual that's a joy to shift. Its throws are short and precise, and it works with a clutch pedal that's not overly heavy. We liked it so much, in fact, that we celebrated it on National Stick Shift Day.
Space and Visibility: Mustang GT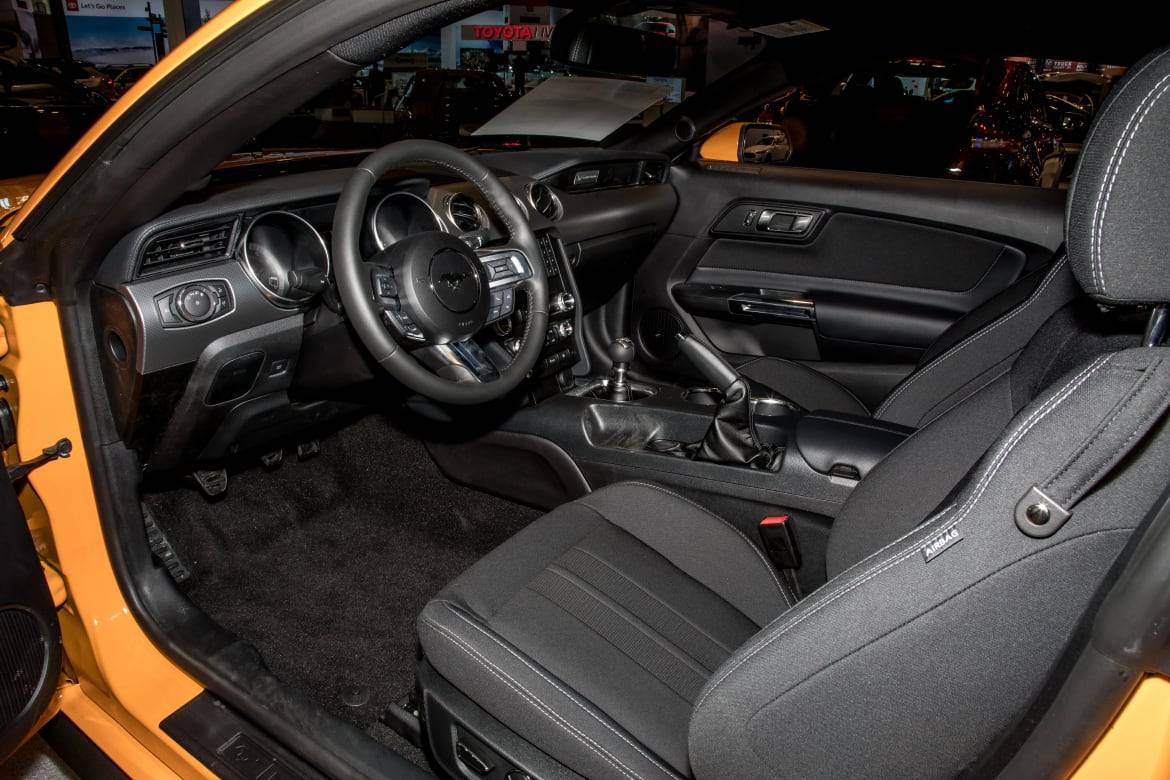 The Mustang GT is considerably bigger than the Supra. It's nearly 16 inches longer, a couple of inches wider and more than 3 inches taller, and the extra size means there's room for a two-person backseat that the two-seat Supra doesn't offer. The Mustang also offers considerably better visibility from the driver's seat; over-shoulder views when checking your blind spot are relatively free of obstructions and, unlike in the Supra, tall drivers can look out the driver's-side window without staring at the edge of the roof. While the Supra feels like it's wrapped tightly around you, the Mustang gives you more room to move.
More From Cars.com
Interior Quality: Supra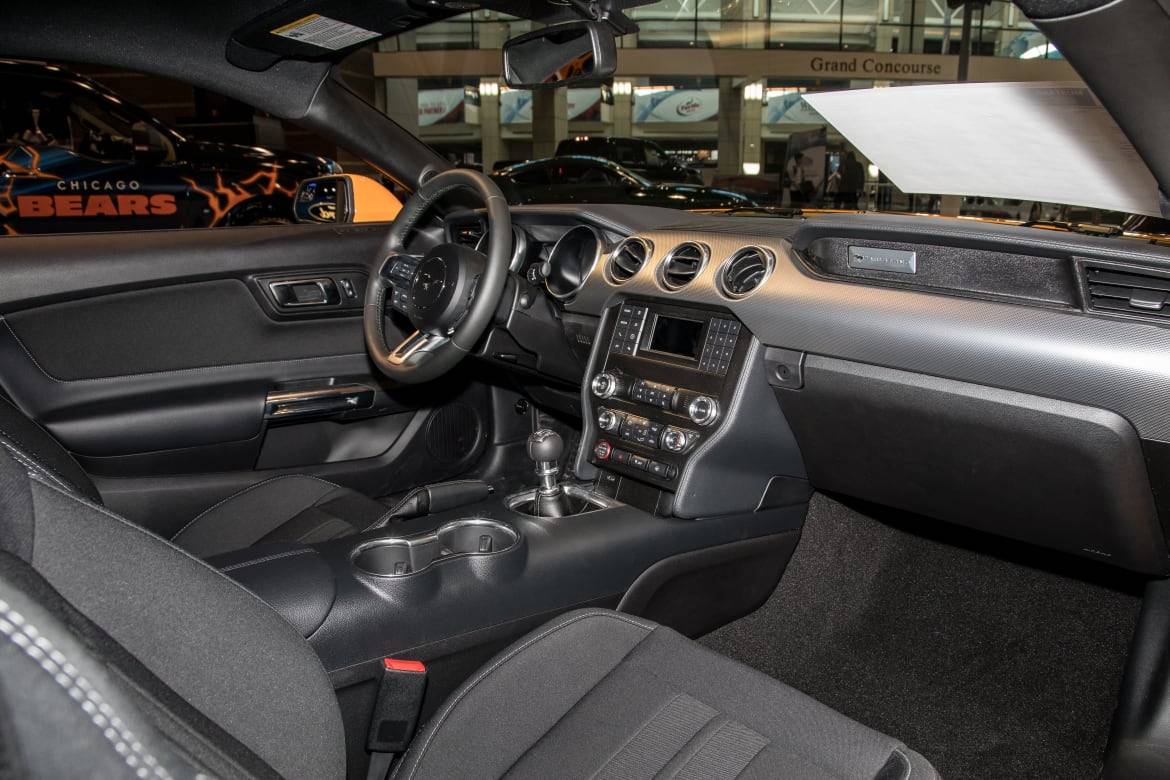 The new Supra's BMW lineage (it's related to the Z4 roadster) has been a source of some consternation, and the BMW connection is readily evident when you slip behind the steering wheel; many of the controls on the dashboard and center console are BMW pieces. But it's these luxury-grade controls — in combination with other cabin materials — that give the Supra's cabin a premium feel. It's especially evident when compared to the Mustang, which still has swaths of hard black plastic — from the upper door panels to the center console — in the cabin.
Cargo Versatility: Supra
The Mustang has a decent-sized trunk, and you can fold its rear seat to make carrying long items easier, but a small trunk opening limits the cargo area's overall utility. The Supra, meanwhile, has a large hatch that opens wide to reveal a mostly obstruction-free cargo area that's more usable.
We know the deciding factor for a lot of sports car enthusiasts will be how the new Supra drives, but price will be an important aspect, too. The 2020 Supra is scheduled to hit dealerships this summer with a starting price of $50,920, including destination; the last Mustang GT we tested, which was loaded with options including the automatic transmission and Performance Package, was $52,765. As with any hotly anticipated sports car, you should plan on dealership "market adjustments" to send the Supra's price higher, at least initially; a manual-transmission Mustang GT, meanwhile, lists for around $37,000, but it's not hard to find ones advertised for thousands less. While only a Supra will do for some enthusiasts, the Mustang GT's fun-for-the-money factor is high.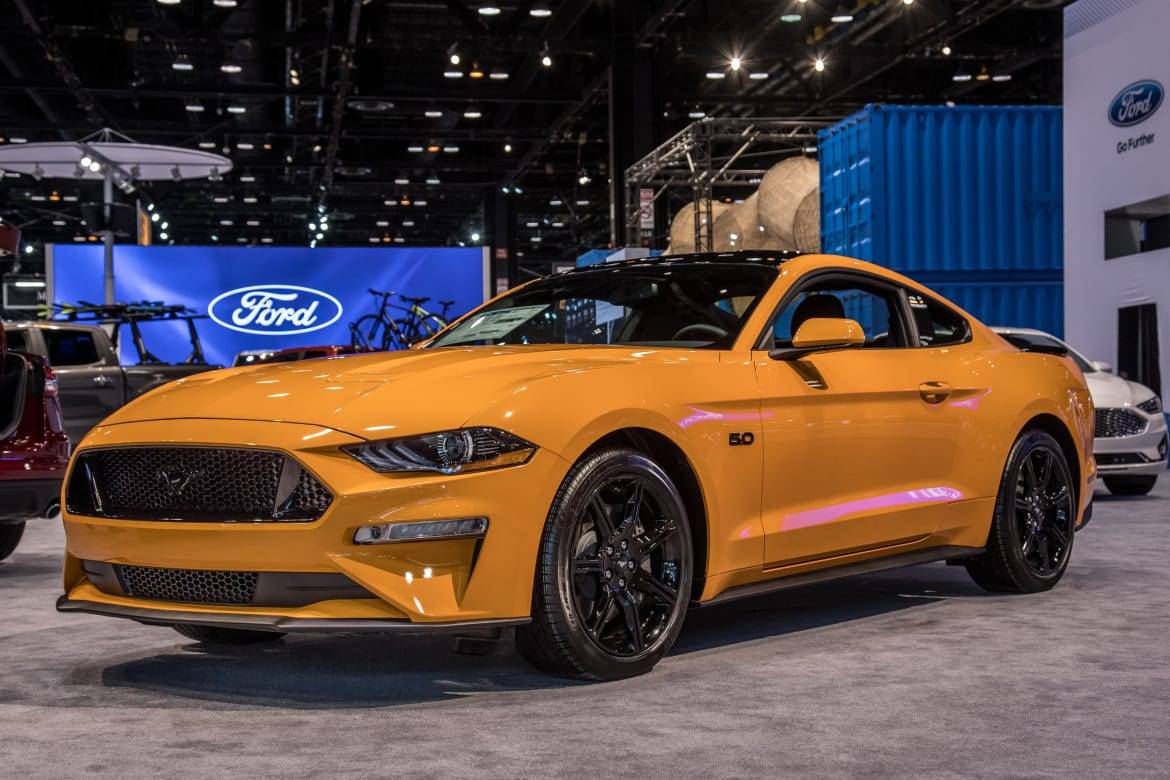 Cars.com's Editorial department is your source for automotive news and reviews. In line with Cars.com's long-standing ethics policy, editors and reviewers don't accept gifts or free trips from automakers. The Editorial department is independent of Cars.com's advertising, sales and sponsored content departments.