Cool Car Stuff at CES 2020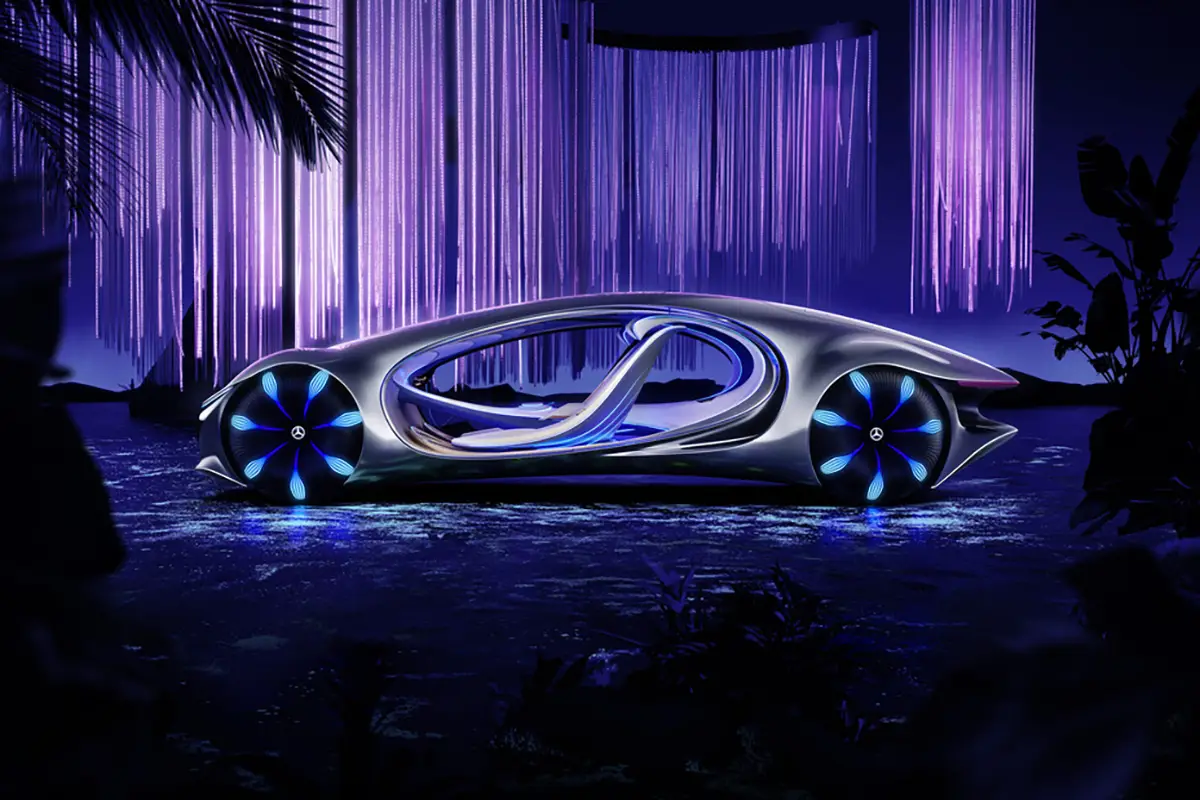 The Consumer Electronics Show, held in in Las Vegas, is a yearly chance to see the future of, well, consumer electronics. CES is a smorgasbord of technologies that range from the currently useful to the hypothetical to the deeply weird, and over the years has proffered more cars and car-related technologies. For 2020, automakers like Nissan, BMW and Mercedes-Benz grabbed the most headlines, but car-adjacent companies like Bosch and Sony also brought tech (Sony had an entire car) to display.
Related: 2019 L.A. Auto Show: All the Concept Cars
Let's take a look at some of the cars and tech from the show floor, organized loosely from most to least realistic.
Nissan e-4orce Twin Motor Technology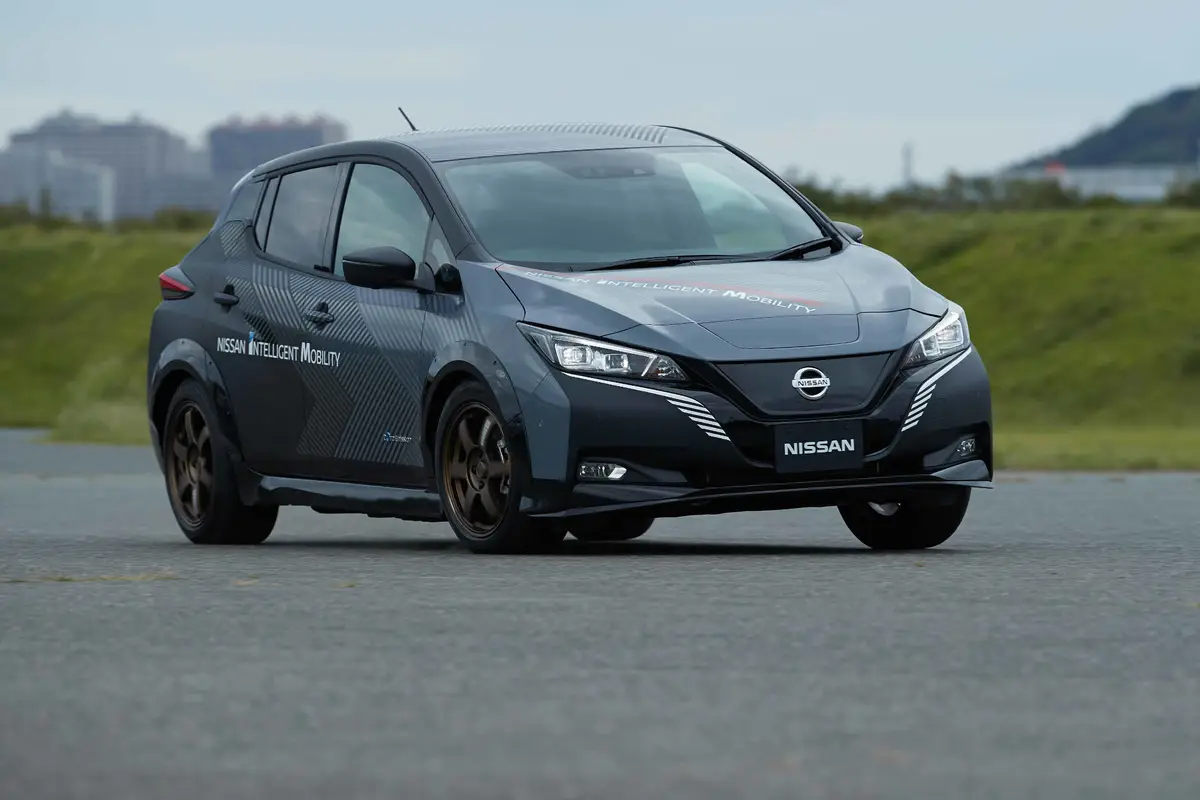 Nissan's new dual-electric-motor technology has a new name: e-4orce, pronounced "e-force." A Nissan Leaf thus equipped has reportedly more than 300 horsepower and 500 pounds-feet of torque at its disposal, plus the ability to engage regenerative braking at individual wheels so the Leaf pitches forward less while braking. If Nissan can combine the technology with satisfactory range, it has broad implications for a host of vehicles and should make its way into a variety of Nissan offerings sooner rather than later …
Nissan Ariya Concept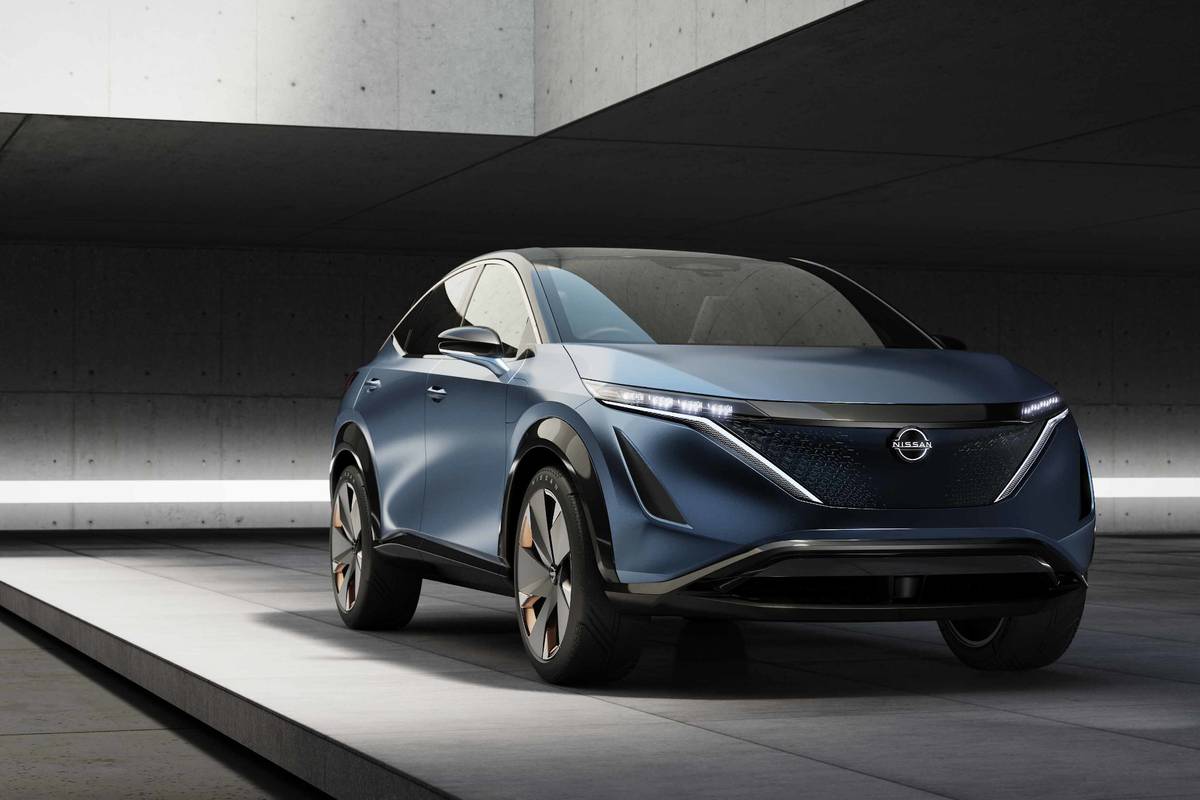 … Like, say, the Nissan Ariya Concept. First unveiled last year at the 2019 Tokyo Motor Show, the Ariya teases what's likely a small SUV from Nissan that could arrive in the next few years. Since the Ariya also uses a dual-motor system, any production vehicle that emerges from the concept could employ e-4orce.
"The Ariya Concept highlights Nissan's promise of an entirely new driving experience that's just on the horizon," said Takao Asami, Nissan's senior vice president for research and advanced engineering, in a statement. "This zero-emission crossover isn't a concept car based on far-off ideas; it's a showcase of technologies available in the very near term."
Bosch Virtual Visor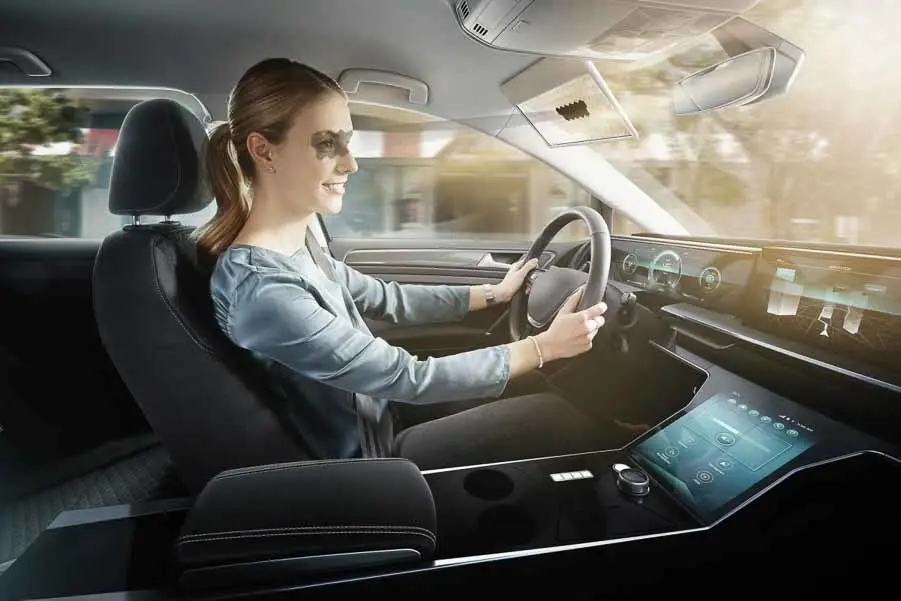 You might file this one under "Did anyone really ask for it?" Industry supplier Bosch has developed a see-through LCD sun visor that uses artificial intelligence to recognize the position of the driver's face and shade his or her eyes while leaving the rest of the visor clear as to not obstruct the view. While opaque sun visors have served drivers well, an easy fix for those who find it inadequate would be, um, sunglasses.
Nonetheless, this technology may at least help — particularly for those who frequently drive into a sunset or sunrise — and could be fairly close to production status. It's unknown how much such tech will cost, however.
BMW X7 ZeroG Lounger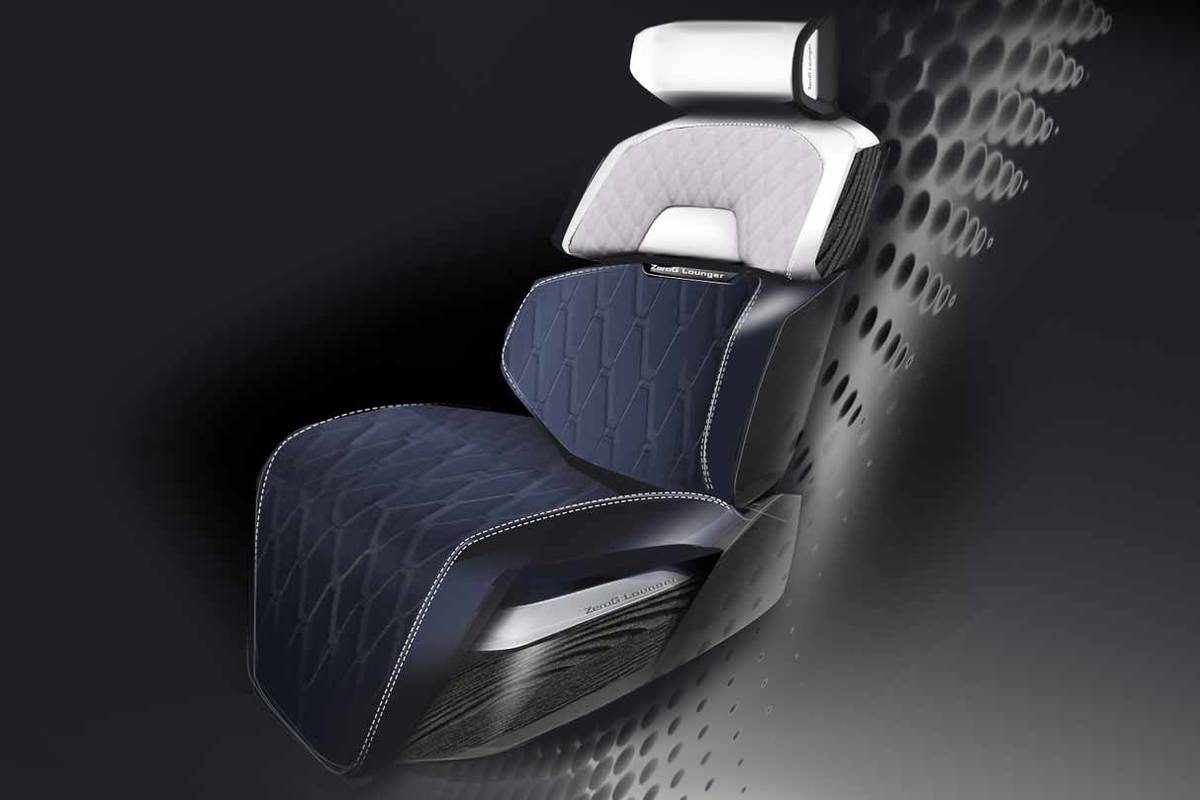 BMW fitted an extremely fancy front passenger seat, dubbed the ZeroG Lounger, into two X7 SUVs to give test rides with during CES. Front passengers ride in a luxurious seat that reclines 40 or 60 degrees and can experience entertainment options via a screen built into the headliner, complete with animations designed to reduce motion sickness.
What about the safety risks of reclining in your seat? BMW's answer is a special seat belt integrated into the seat itself and "a cocoon airbag" that provides "wraparound protection for the occupant in the event of an accident" as well as "efficient dissipation of impact energy via the seat rail."
BMW i3 Urban Suite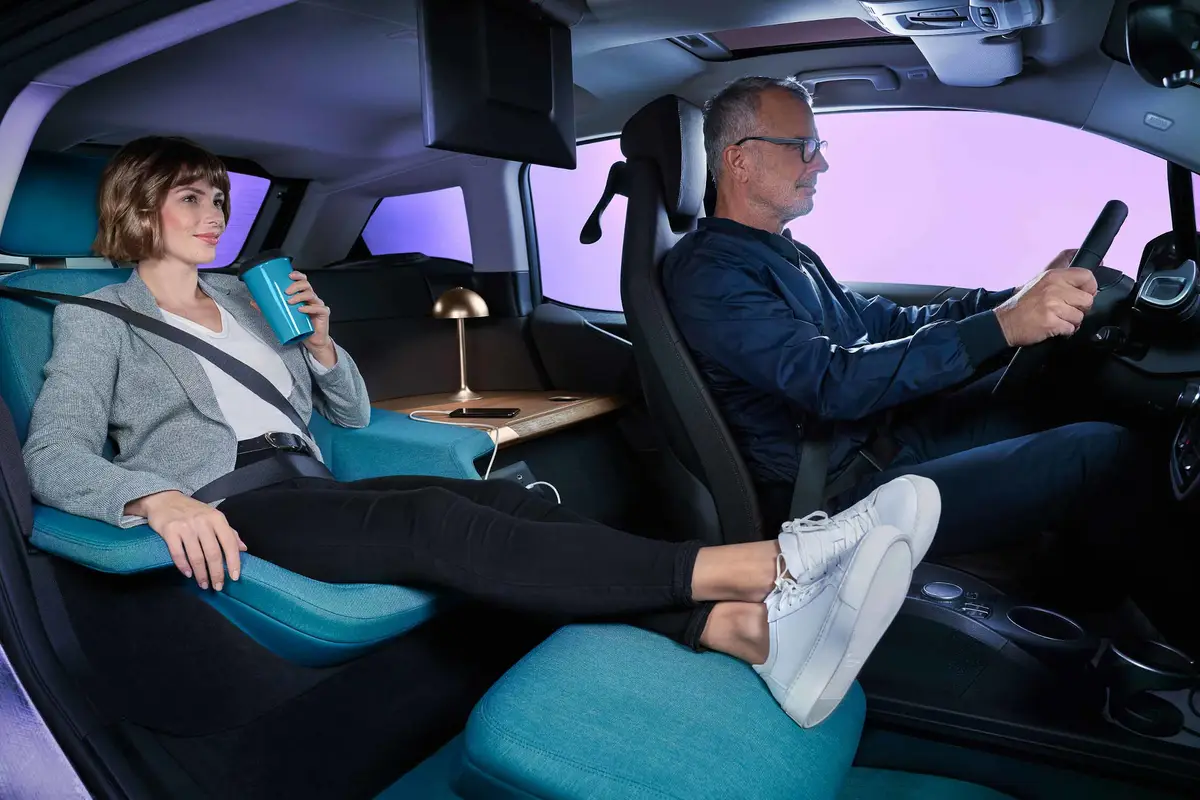 The Bavarian automaker also brought a fleet of 20 retrofitted i3 hatchbacks to wander the streets of Vegas and offer rides in its new i3 Urban Suite concept, which BMW calls an "innovative and sustainable mobility concept" that's "clearly demonstrating that luxury travel in the future will have nothing to do with vehicle size."
Inside, only the driver's seat and dashboard of a production i3 remain, with the rest of the car transformed into a luxury lounge for a single passenger to enjoy en route to his or her destination. That includes an entertainment screen built into the headliner and what BMW calls a "Sound Zone" in the rear head restraint that "simulates the effect of an acoustically sealed space" and allows the passenger to enjoy on-screen entertainment or take a phone call without being overheard.
Sony Vision-S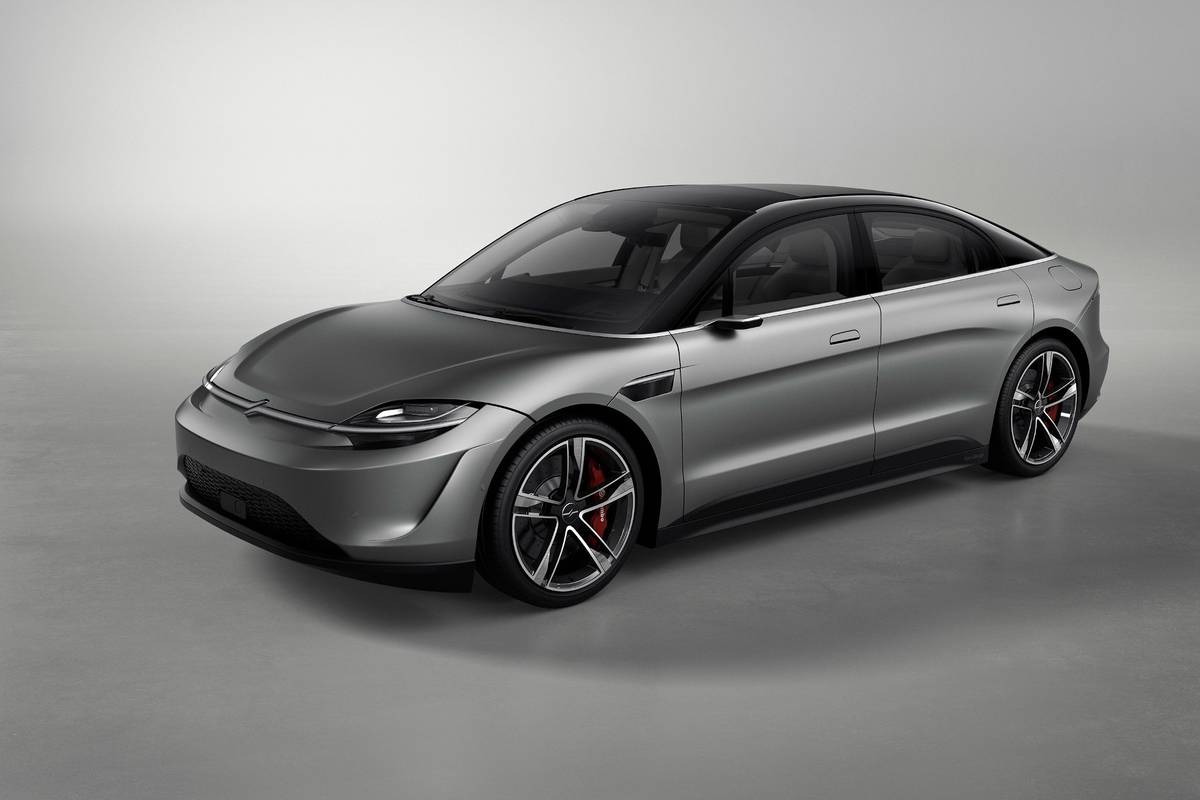 Sony built a car? Yes, Sony built a car. The all-electric Vision-S uses 33 embedded sensors to provide what Sony claims is a level of semi-autonomous driving safety that can eventually scale up to full autonomy.
The Vision-S looks like many electric vehicles on the market or approaching it, with styling cues that would look at home on everything from a Tesla Model S to a Porsche Taycan, or even lesser-known brands like Byton.
Will it become a real car? Sony certainly has deep pockets, but whether it has the manufacturing capability remains to be seen. But after so much speculation of Amazon or Apple getting into the car game, Sony doesn't seem eager — at least according to one report — to make the leap.
BMW i Interaction Ease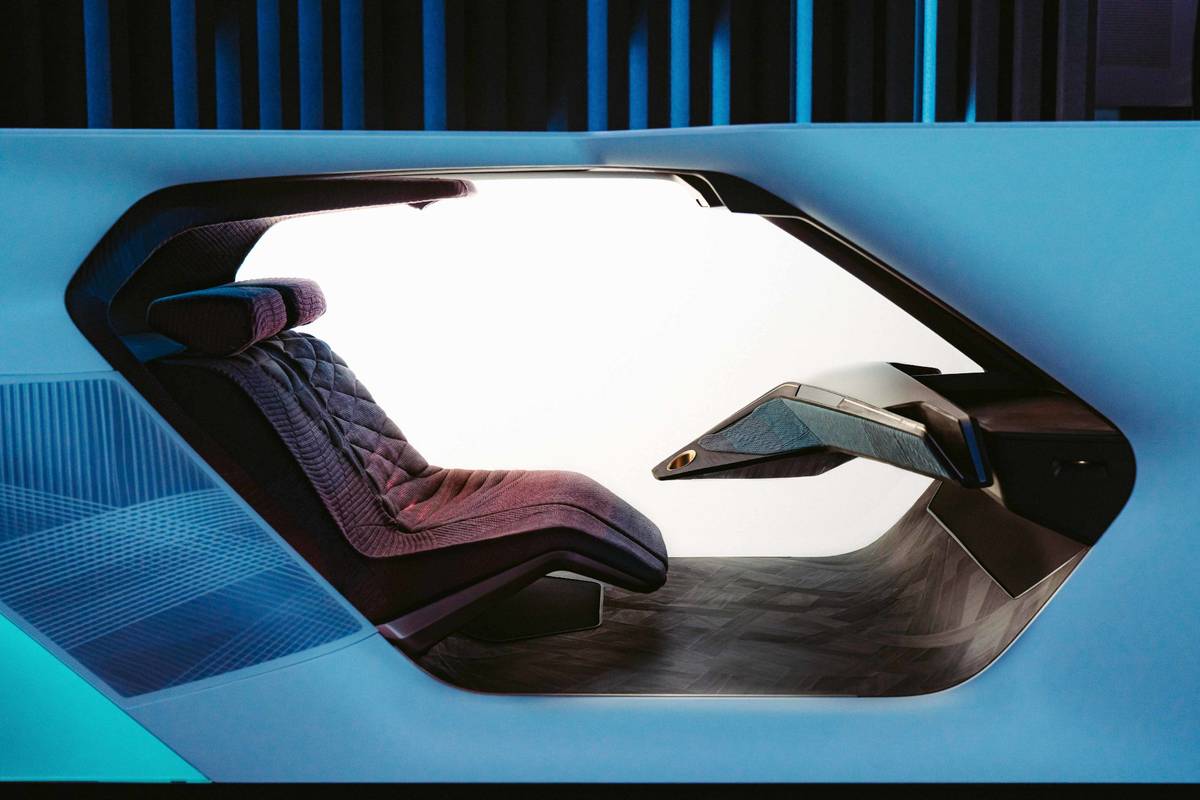 The last major display at BMW's booth was the i Interaction Ease, which focuses on the interior of vehicles once autonomous cars are here, not in the distant future. To demonstrate this, the exterior remains "abstract" — it's essentially a box — while the interior features all kinds of technologies, including gaze detection and gesture control, so occupants can interact with the car, particularly the full-windshield head-up display with augmented reality that can provide information about the car's surroundings and entertainment options or provide a more calming environment.
The cabin is wrapped in glass that can change from opaque to transparent depending on the occupants' desires, and the seats employ special knitted fabric and embedded technologies that can change settings and comfort levels by touch.
More From Cars.com:
Mercedes-Benz Vision AVTR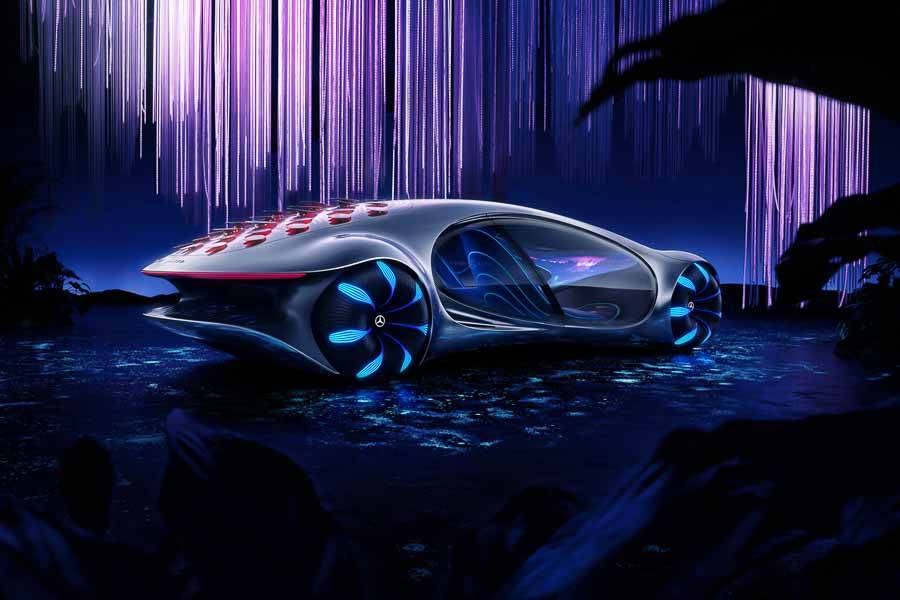 Not last on this list only because it's still technically ground transportation, the Vision AVTR was designed by Mercedes-Benz in collaboration with the folks behind James Cameron's 2009 film, "Avatar," and its upcoming sequels.
The car is "inspired by the world of Pandora," the films' setting, and features technologies like biometric driver recognition based on heartbeat and breathing patterns; organic, recyclable battery technology; and "bionic flaps" — 33 flaps on the back of the car that respond to the driver and communicate to the outside world via gestures.
Hyundai-Uber Air Taxi Concept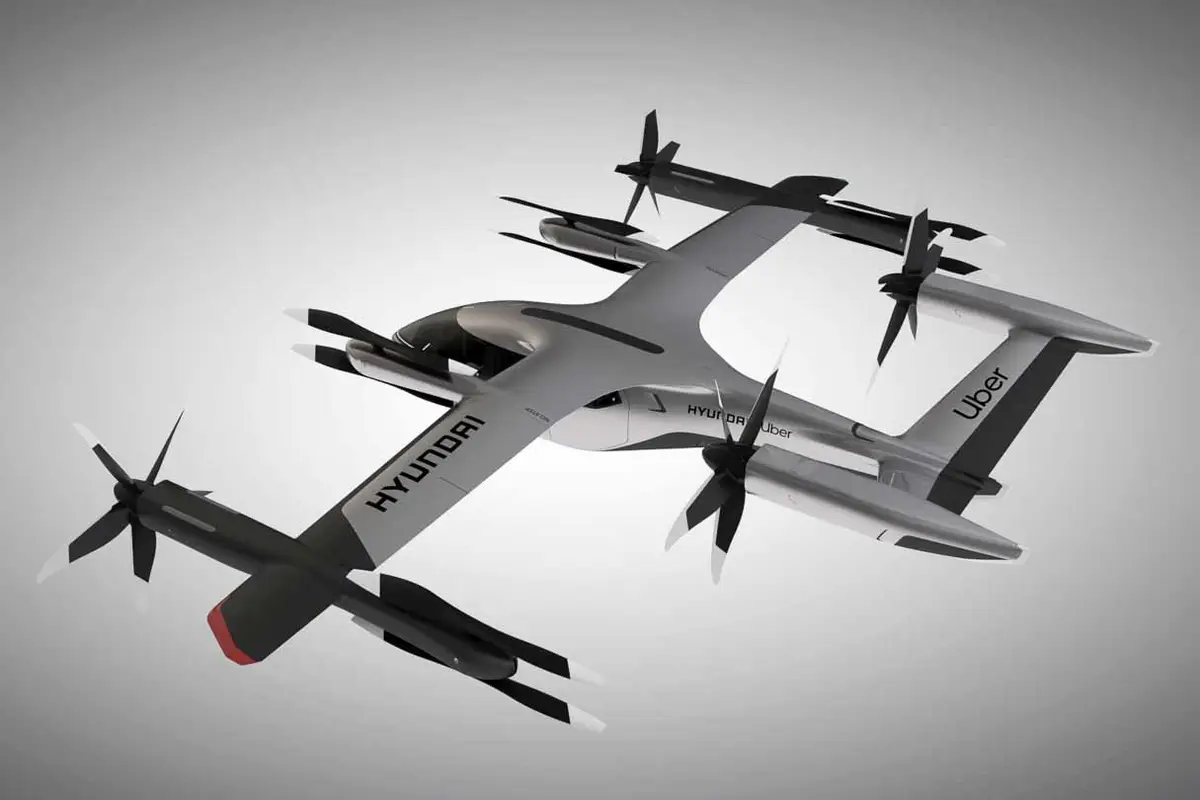 And then there's this, a concept for an air taxi developed by a partnership between Hyundai and Uber "for a future aerial rideshare network."
We can't even get autonomous cars — or even semi-autonomous cars — into production, yet we're already moving to self-flying taxi services? C'mon.
Cars.com's Editorial department is your source for automotive news and reviews. In line with Cars.com's long-standing ethics policy, editors and reviewers don't accept gifts or free trips from automakers. The Editorial department is independent of Cars.com's advertising, sales and sponsored content departments.