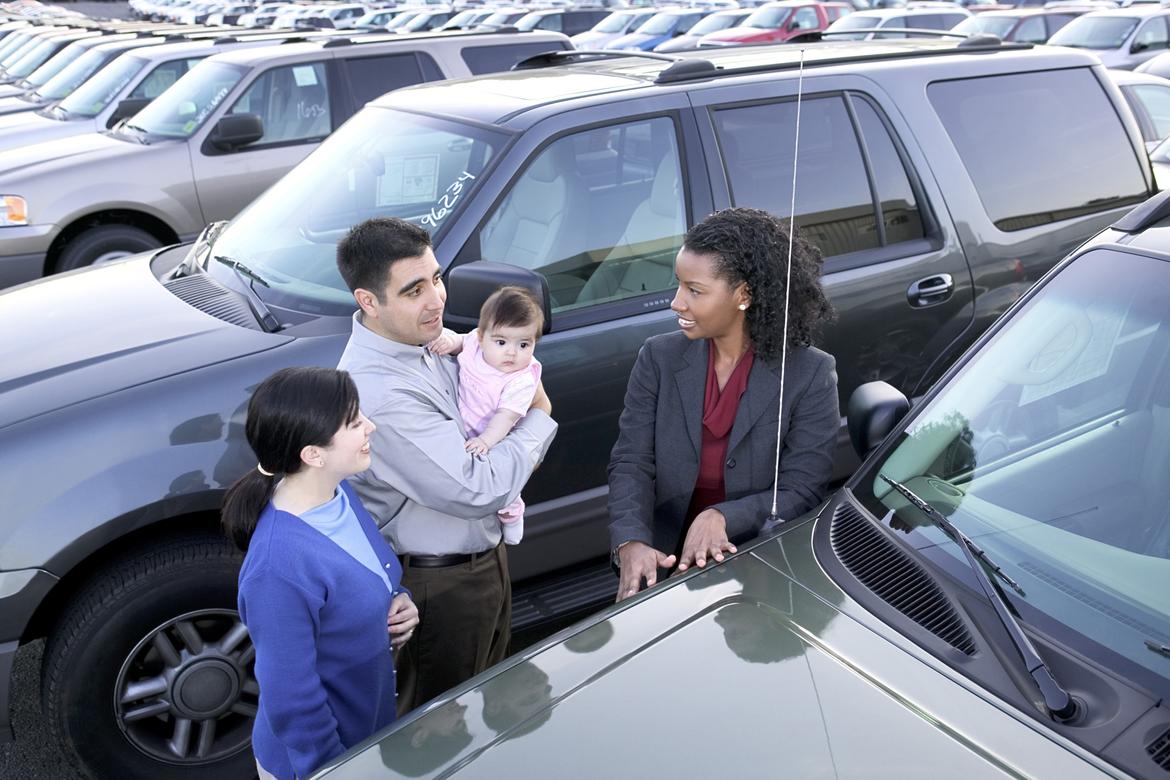 Nowadays, achieving adulthood often means having college debt, a burgeoning career and perhaps even love, marriage and the beginnings of a family. If you or your partner has a bun in the oven, there are a few things to consider before you start cruising your local dealerships to check out a new ride.
Related: More #FirstTimeBuyers Advice
Plan Ahead
Have the Talk: Whether your future has one child or four (or more), now is a good time to talk with your spouse or partner about just how many kids you'd both like to have before buying a new car. There's no sense in buying a minivan if you're only planning on having two kids. Of course, plans are just that, plans, and they can change as quickly as it takes for a pregnancy test to turn positive.
Talk to Your Friends: Speak with friends, acquaintances and even strangers who are driving cars that you're interested in. Find out what they like and don't like about their car. Also, reach out to your social-media networks for feedback on what they're driving their kids around in.
Time to Dig Deeper
Ready to Research: Now that you know your family-car needs, it's time to craft a list of cars you're interested in. From hatchbacks to minivans, there are plenty of body styles that can work well for families small and large. Use Cars.com's Family Buying Guide to help you begin the list-making process.
Reality Check: It's time to look at your budget and figure out how much you can afford, whether that's a new, used or certified pre-owned car. Learn more about auto-loan basics, and don't forget to include car insurance costs in your budget.
Investigate Family-Friendly Features
Car-Seat Fit and Cargo: Becoming a parent means days filled with baby snuggles and cars filled with child-safety seats and tons of baby gear. Check out our Car Seat Checks where we examine a car's Latch access and car-seat fit. Don't forget that you'll need some serious trunk space to haul all the bulky baby gear such as a stroller, portable crib and more.
Safety: This is a big category that covers crash tests such as those performed by the Insurance Institute for Highway Safety (make sure to pay close attention to the agency's small overlap frontal crash test) as well as features such as a backup camera, blind spot monitoring systems and more. When it comes time to test-drive, check out cars with advanced safety systems to find out whether they're a good fit for you and your budget.
Rubber Meets the Road
Testing, Testing: It's time to go to the dealership to see your list of cars in person. If you can, test-drive the cars you like back-to-back and preferably over the same roads. Use your test-drive findings to narrow your list.
Attention, Please: During test drives, pay attention to not only how the car drives, but also things such as step-in height, storage areas for smaller items and where the cupholders and bottleholders are located, and if there are enough for your needs.
Head Back Online
A Little More Research: Now that you've got a few cars you're serious about, it's time to do some research on the dealerships. Use Cars.com's Dealer Reviews to find out what other car shoppers have to say about a dealership you're considering working with.
Find Your Car: Whether it's new or new-to-you, find your car online with Cars.com's Search tool. On Cars.com, you can begin the purchase process by emailing or instant messaging with the dealer. Make sure to avoid these pitfalls of car shopping and also plan on test-driving the car you're eyeing one last time before signing on the dotted line.
In the market for a "cheap" car? Find cars priced at $6,000 or less near you.