2019 Most Fun-to-Drive Car of the Year
What's eligible: Any 2019 model vehicle regardless of when it was introduced or last updated.
Criteria: Rather than an accolade limited to the most powerful sports cars, our award is open to any model of any type that's defined by how fun it is to drive, be that on a racetrack or not.
2019 Mazda MX-5 Miata
For the money, it's hard to find a car that delivers so much unbridled fun in such a tidy, well-engineered, reliable package. Is it the fastest car out there? No, but it doesn't matter — the MX-5 Miata isn't about being the most extreme version of anything. It's not the raciest, the quickest, the loudest or even the lightest. What it has in droves is balance: It handles beautifully, with communicative quick-ratio steering that is a joy to use. The handling isn't upset by an overpowered engine, but rather helped along by a motor that's been given a little bump for 2019 to help the car punch out of corners with more authority and maintain speed on a slight incline without requiring you to downshift. That added power doesn't come at the expense of fuel economy, either; to the contrary, it's accompanied by a magical 1-mpg combined boost with the new engine. It doesn't come with a weight penalty either, as the car is still feather-light compared with most other sports cars, weighing in at just less than 2,400 pounds.
But the Miata magic is more than just what the car can do. It's how it makes you feel, as well. Walking up to it, you notice the super-tidy dimensions, the sheet metal wrapped around it like a bikini — nothing extraneous, nothing superfluous, just a slippery shape meant to cheat the wind and show off some curves. It's also simple to use — the top opens and shuts with ease from the driver's seat, but it's so light and easy to manipulate that Mazda doesn't bother with a power mechanism. Flip a handle, throw it back, snap it down, and you've let the sunshine in. There's also the added security of the RF model, with its powered hardtop, but you'll be giving up some of the Miata's glorious lightness with that heavier lid. We'd love to see a better multimedia system for the Miata (and indeed, across the Mazda lineup), but as long as the audio system can play our favorite tunes over the whoosh of the air flowing past our head, we're happy with what's provided in that department. Speakers in the head restraints help with that, and wind buffeting is already at a minimum thanks to the Miata's aerodynamics.
The Miata is essentially without peer, and though we enjoy its brother from another mother, the Fiat 124 Spider, the added low-rev grunt in the 2019 Miata's engine gives it an edge over the Italian four-cylinder's peaky turbo power. As for the other nominees, the voting was very close, but ultimately, the Miata's fun aspects come from many directions: Its small size and top-down driving combine with how the car feels like an extension of the driver, pushing the fun rating into overdrive — and the Miata above the Wrangler and Type R. The Miata proves that the traditional formula for a sports car still holds true in the 21st century:  light, nimble, simple, fun and our Most Fun-to-Drive Car of 2019.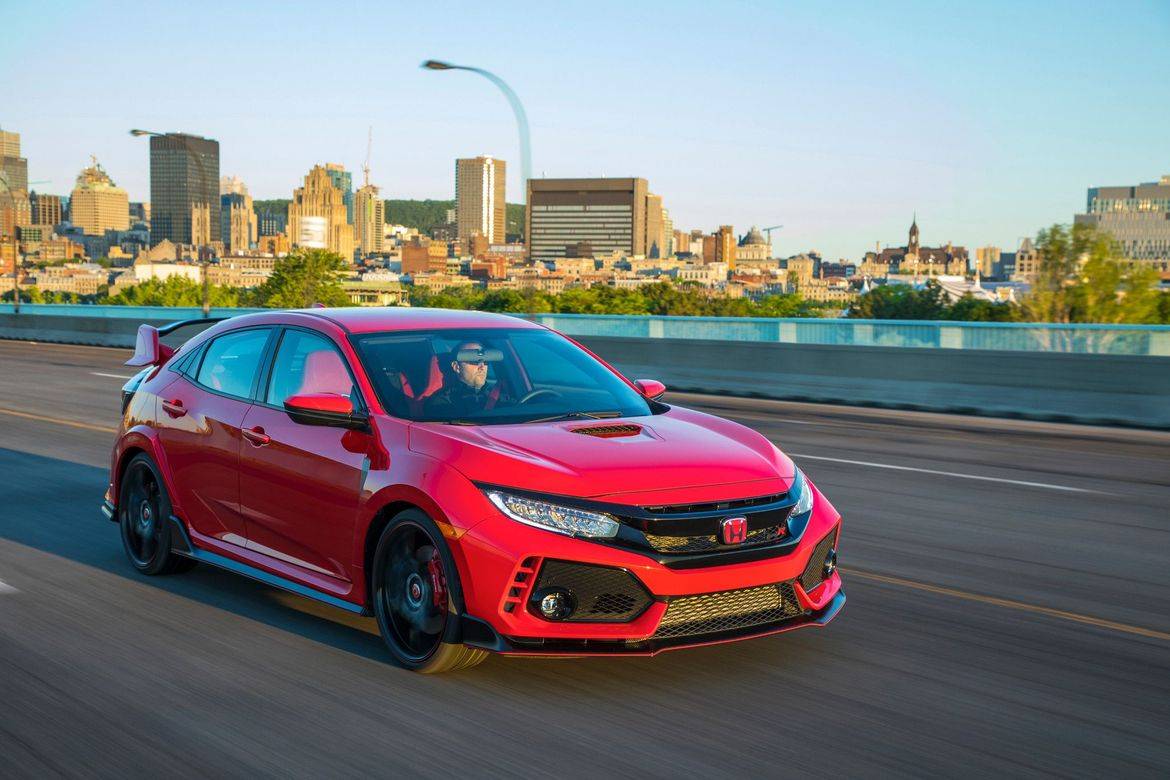 2019 Honda Civic Type R
For years, we pined after the forbidden fruit of the Honda line — the epic Civic Type R, the hottest of the hot hatches, available to our European cousins but not for sale here in the New World. When Honda finally brought the new Type R to the U.S., our world was made right. The 306-horsepower, turbocharged four-cylinder engine is a screamer, right up to its lofty redline. You get there only by rowing your own gears through a super-slick, lightweight, amazingly satisfying six-speed manual transmission. It's a front-wheel-drive car but features some of the most amazing balance and chassis tuning we've ever experienced. Purists may say you need rear-wheel drive for a proper sports car, but then purists will also lament the Civic Type R's four doors and trunk, so we say purity is overrated.
There's nothing pure about the styling, that's for sure — it's boy-racer chic here, with fender flares, silly fake black plastic vents in the front bumper, plus a huge wing bolted to the trunk lid. The Type R's amazing performance characteristics combine with an interior that's exciting and bold, if not exactly tasteful. Grippy, heavily bolstered sport seats keep you in place, racy red trim is everywhere, and there's room to bring along a couple of friends on your blast through your favorite canyon route. Don't have a favorite canyon route? Go get a Civic Type R and find one. It's made for such shenanigans, and will deliver more smiles per mile than anything short of a Ducati 1199 Panigale.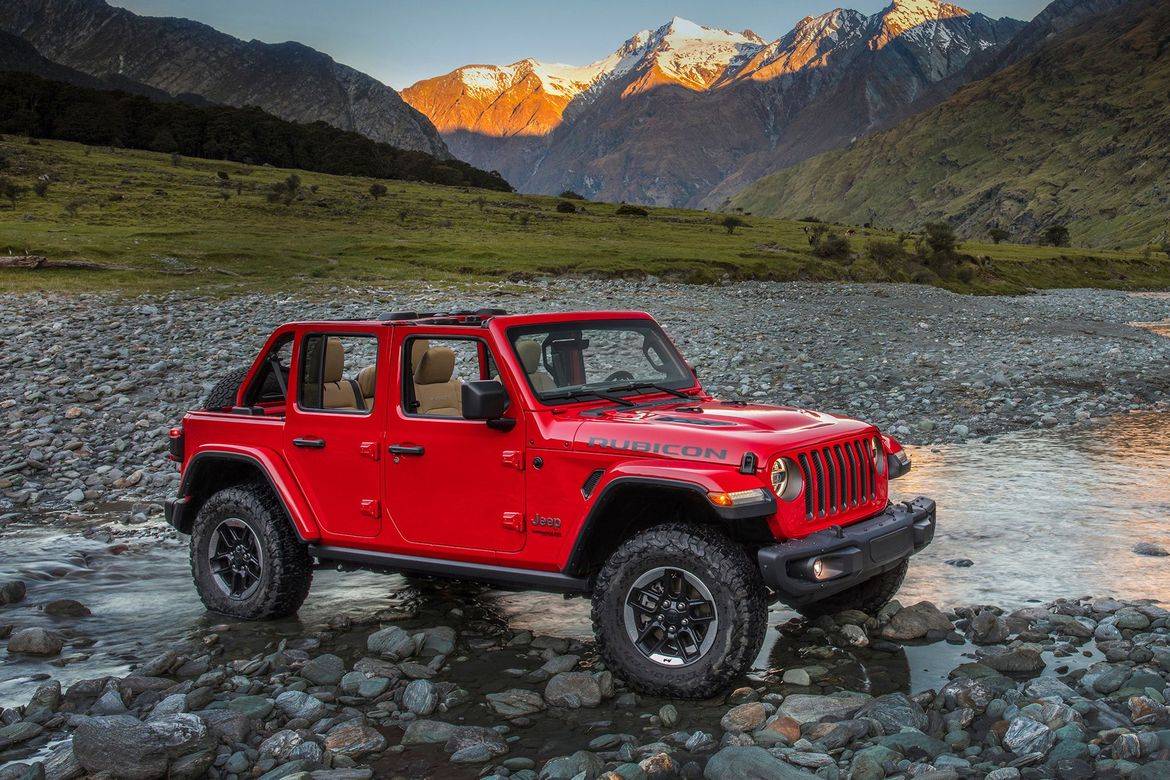 2019 Jeep Wrangler
There are different kinds of "fun-to-drive" vehicles, and fun is a very subjective term. You wouldn't take a Jeep Wrangler on a racetrack, but you might enjoy driving it through a muddy, rain-soaked infield. The iconic Jeep SUV provides a type of off-road fun that's almost unmatched on anything but an all-terrain vehicle. Every Wrangler has standard four-wheel drive, but there are at least three types to choose from depending on trim level. Bigger wheels and tires are available, higher ride heights come standard on Rubicon models, and special Easter eggs surprise and delight throughout the Wrangler's design. Massive improvements have been made to the latest "JL" model, from easy-to-use soft-tops that eliminate zippers to a fully modern multimedia system, all while retaining the Wrangler's unrivaled go-anywhere abilities. Despite the fact that the Wrangler has two solid axles, it now has the ride and handling of a much more modern vehicle, and it's able to handle around-town, on-road duty with much more civility. It's powered by a standard 3.6-liter V-6 engine or optional 2.0-liter mild-hybrid four-cylinder mated to either a six-speed manual (V-6 only) or eight-speed automatic (V-6 or four-cylinder).
As before, you can get one in a two- or four-door configuration, with various trim levels that can either point you toward the mountains for some serious rock crawling or to the suburbs for some hardcore mall crawling. It makes every trip to the grocery store feel like a safari, while actual safaris can be accomplished with ease in unprecedented comfort and convenience.