$19,144–$44,460 Inventory Prices
Key Specs of the 2012 Porsche Cayenne
Cayenne base trim shown
From the Cars.com Vehicle Test Team
The good
Styling
Interior quality
Roomy sliding backseat
V-8 acceleration
The bad
Stick shift on base model only
Premium gas required
Modest acceleration with V-6
Hybrid favors power over mileage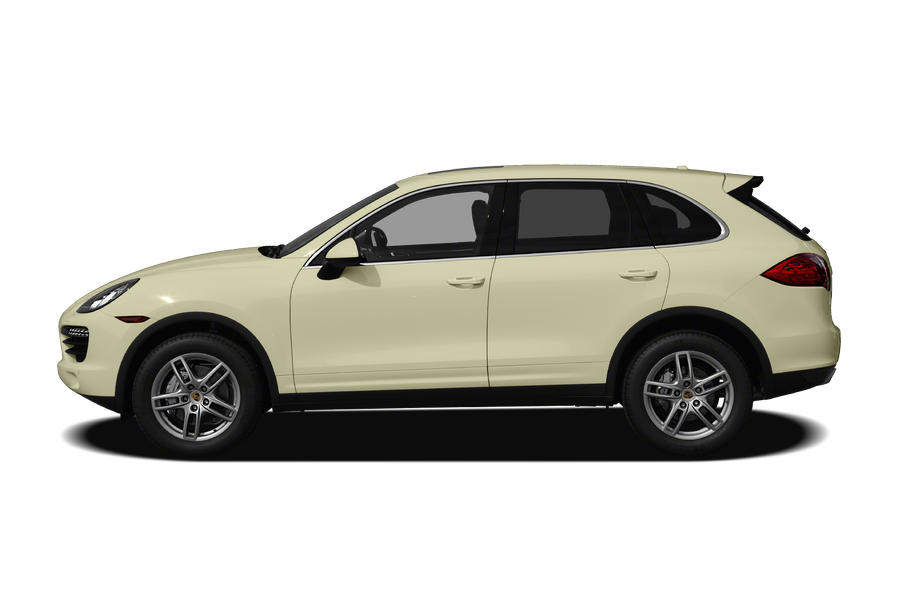 Notable Features of the 2012 Porsche Cayenne
Base 300-hp V-6
V-8 optional
New power kit for Cayenne Turbo adds 40 hp
Standard all-wheel drive
Standard six-speed manual
eight-speed automatic optional
Hybrid version
2012 Porsche Cayenne Road Test

Editor's note: This review was written in August 2010 about the 2011 Porsche Cayenne. Little of substance has changed with this year's model. To see what's new for 2012, click here, or check out a side-by-side comparison of the two model years.
In its first full redesign since the model's 2003 debut, the 2011 Porsche Cayenne is quicker, larger, roomier, more efficient and richer than the previous version — and it is still very much a Porsche, on both road and track. Along with new exterior and interior styling, the Cayenne comes with a sliding backseat, increased power and, according to Porsche, better mileage in all versions. Compare the new and old generations here.
V-8-powered Cayenne S and Turbo versions are arriving at dealerships now, and the V-6 version will return this fall along with a new addition: the Cayenne Hybrid S. I'll evaluate the hybrid in a future review; here I concentrate on the Cayenne S and Turbo, which I tested. The V-6 is still in development and wasn't available to drive.
In 2003 I thought the very idea of a Porsche SUV was ill-advised. When the company made it a hefty off-road-capable model rather than a lightweight autobahn-stormer, my outlook became more dire. Wrongo: In short order, the Cayenne became Porsche's best-selling model. A year later, when Porsche announced it would sell a version powered by a six-cylinder engine — from Volkswagen, no less — again I foresaw disaster. The prospect of ... Read more
Latest 2012 Cayenne Stories
Best Car I have ever owned!
Best Car I have ever owned! The 2012 Porsche Cayenne is sporty, safe, fun, and practical. This is a great family car, and also a great car to use for business. Plenty of passenger and cargo room. ... Read full review
Best Sport SUV on the market!
This Porsche Cayenne is awesome! You'll forget you're driving an SUV when you put it on Sport mode. Then when you need to get the groceries or tow your boat you'll love the torque and the space and co... Read full review