2017 Ford Expedition: What's Changed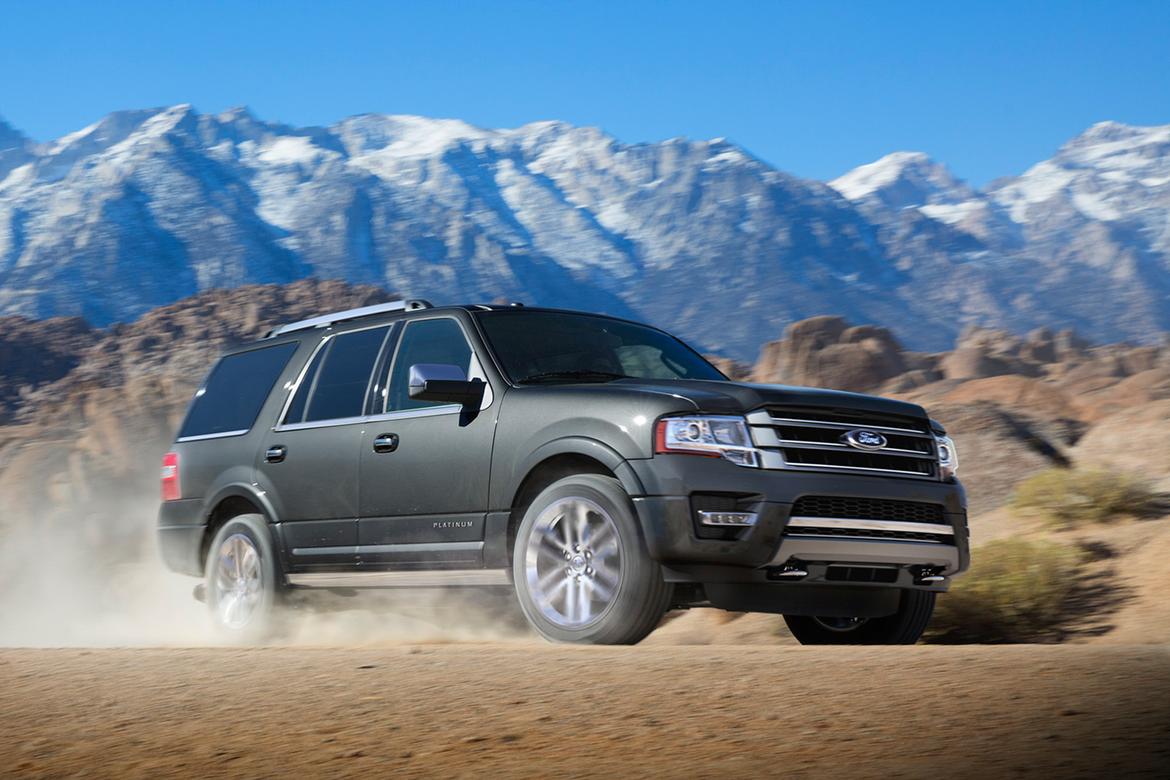 CARS.COM
Most significant changes: Adaptive suspension damping and 22-inch wheels are now standard on Platinum models.
Price change: Varies by model. XLT models are up by $790, Limited by $225, King Ranch models by $565 and Platinum trims by $2,972.
On sale: Now
Which should you buy, 2016 or 2017? 2016. There are no significant changes for 2017, but prices are higher.
The Ford Expedition full-size SUV returns in standard and extended-length EL body styles for what is expected to be the current design's final year. Ford reportedly is planning a redesigned Expedition for 2018 with an aluminum body. The Expedition is based on Ford's F-Series pickup, which has already switched to an aluminum body.
Related: Which 2017 Three-Row SUVs Offer Captain's Chairs?
The major change for 2017 is that electronically controlled suspension damping and 22-inch wheels are now standard on the Platinum models. For 2016, they were a $2,610 option, so making them standard accounts for the bulk of a nearly $3,000 price hike on that trim for 2017. The Expedition starts at $47,420 and the Expedition EL costs $50,131; all prices include a destination fee.
With either the standard length or EL, Ford's biggest SUV seats seven or eight in three rows. The Expedition EL, however, is 15 inches longer at 221 inches overall than the Expedition and has 130.8 cubic feet of cargo space, which is 22.5 cubic feet more than the standard size. In addition, it has a 33.5-gallon fuel tank instead of 28 gallons.
Both sizes and all trim levels come with a 365-horsepower, turbocharged 3.5-liter V-6 with a six-speed automatic transmission and a choice of rear- or all-wheel drive.
The Expedition used to generate bigger sales for Ford but has diminished in importance like other truck-based SUVs. The main competitors remain Chevrolet's Tahoe and Suburban and GMC's Yukon and Yukon XL.
The appeal of these king-size SUVs is their bountiful passenger and cargo space and towing ability. The Expedition, for example, tows up to 9,200 pounds. Ford touts the efficiency of its turbocharged V-6, yet the Tahoe earns a higher combined city/highway fuel-economy rating of 19 mpg with two-wheel drive versus 18 mpg for the Expedition. The V-6, however, enables the Expedition to tow 600 to 900 pounds more than GM's models.