2017 Mazda CX-5: Real-World Cargo Space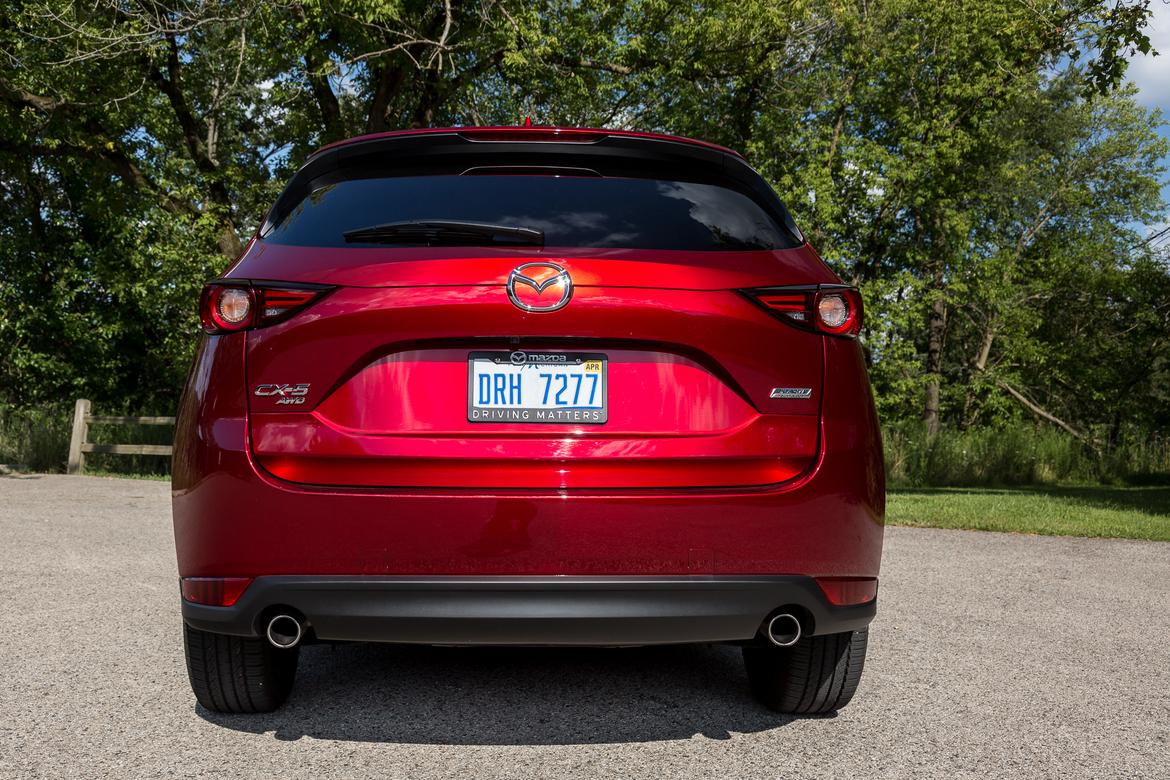 CARS.COM — Mazda's specs for the updated 2017 Mazda CX-5 include 30.9 cubic feet of cargo room behind the rear seats and 59.6 cubic feet of cargo space with the backseat folded - but what does that space really look like? Specifications like cargo volume can be misleading, so during Cars.com's 2017 Compact SUV Challenge, we placed a standard set of cargo items in each cargo area to visualize the differences between the 2018 Chevrolet Equinox, 2017 Ford Escape, 2017 Honda CR-V, 2017 Jeep Compass, 2017 Mazda CX-5, 2017.5 Nissan Rogue and 2018 Volkswagen Tiguan.
Related: See Other Compact SUVs' Real-World Cargo Space
Cargo included a 23-inch adult bicycle and an adjustable cardboard box tested in two dimensions: 37 inches long, 6 inches wide and 41 inches tall, which we fit behind the backseat, and an expanded 70-by-6-41 inches, which we fit with the backseat folded. And to top it off, a pair of golf bags. Though we laid the cardboard box flat for visualization of the rear cargo area, general practice for transporting a cardboard box like ours with a flat-screen TV inside is to keep the TV upright.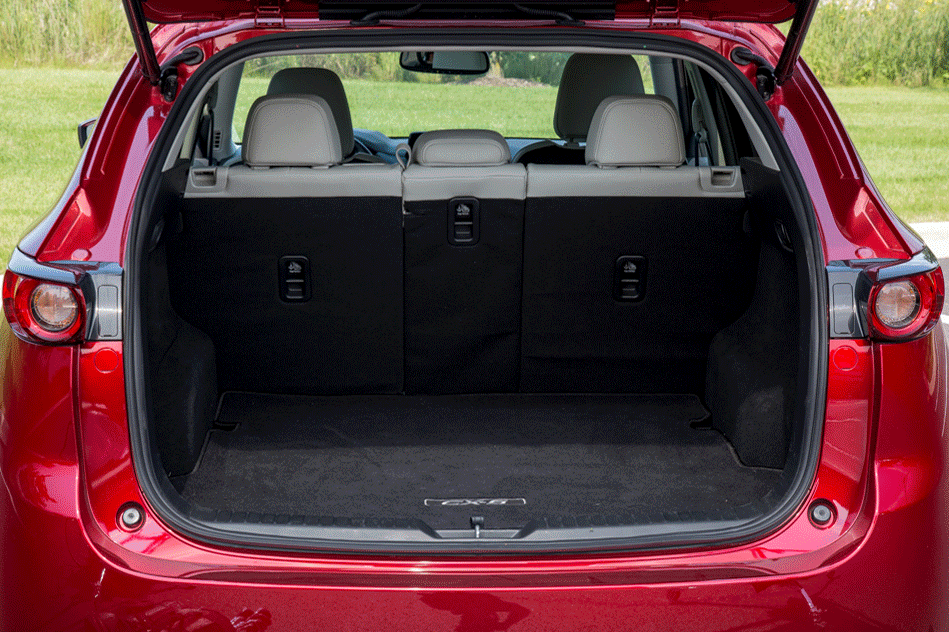 The CX-5 couldn't fit the small cargo box behind its backseat, but only one cargo area in this test could: the 2018 Volkswagen Tiguan. The expanded box fit well in the Mazda and, while the folded cargo area wasn't totally flat like the CR-V or Equinox, the elevated cargo area of the CX-5 didn't make it difficult to use the full cargo area. Standing out in the test were the backseat releases in the cargo space that let all three portions of the 40/20/40-split folding rear seats fold independently.
2017 Mazda CX-5; Cars.com photos by Christian Lantry