2018 Los Angeles Auto Show: What You Missed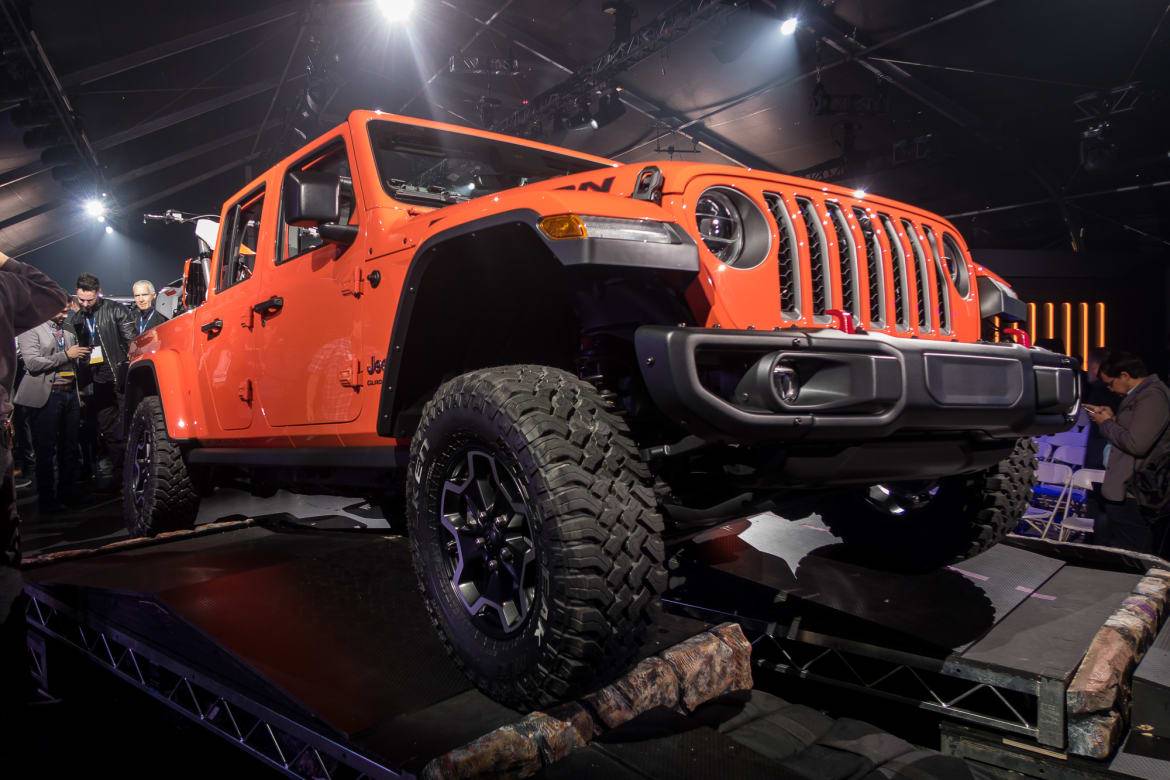 Angelenos today were slippin' and slidin' all over the roads (right into other vehicles, in some unfortunate cases) and sitting in even worse gridlock than usual (possible?) amid the city's biggest rainfall since last winter, according to reports. As the rain-averse West Coast metropolis tried to deal, inside the Los Angeles Convention Center downtown was a traffic jam of a different sort, with all the cars but none of the precipitation as the media preview of the 2018 Los Angeles Auto Show coasted to a close.
Related: More 2018 L.A. Auto Show Coverage
It was a widespread, if not general, consensus among automotive journalists that this year's L.A. show was more of a drizzle than a downpour in terms of both volume and wow factor for featured new-model debuts. However, that's not to say that there weren't a few big bows that called down the thunder.
To exactly zero people's surprise, SUVs and pickup trucks dominated the conversation, with a handful of all-new models getting L.A. unveilings. In addition to the all-new 2019 BMW X7 and renewed 2019 Honda Passport, the all-new-for-2020 Lincoln Aviator proved that the Ford luxury brand could produce a fully legit luxury vehicle, while the 2020 Hyundai Palisade made a classy case for someone who lives in the highfalutin L.A. enclave of its namesake actually driving one.
The 2020 Jeep Gladiator, meanwhile, answered the question, "Are you not entertained?" with a confident, "Well, of course you are." Jeep's first pickup truck in more than a quarter-century upped the excitement ante by essentially putting a bed on the cultishly adored Wrangler off-road SUV in an apparent attempt to just go ahead and make enthusiasts' heads explode.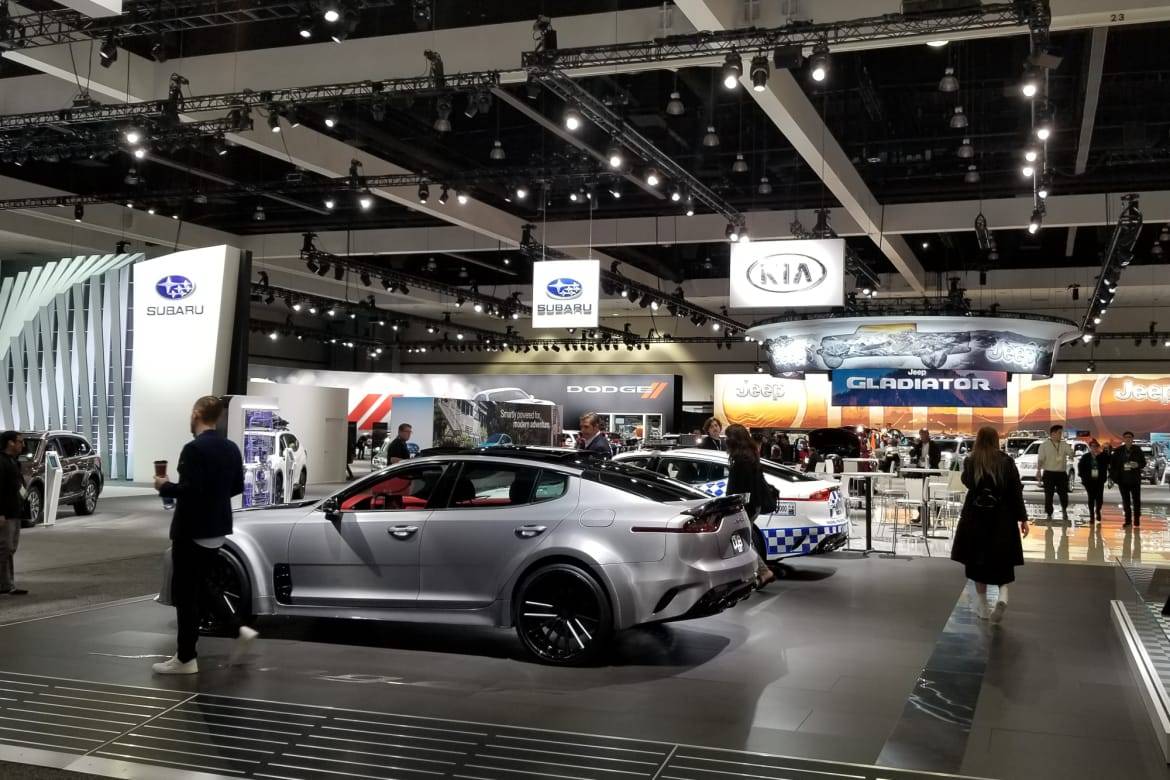 The L.A. Auto Show also made the case for 2020 being a banner year for performance enthusiasts, dropping the cloth on both the elegantly minimal redesign of the iconic Porsche 911 for its eighth generation along with the Mercedes-AMG GT. Ford had the audacity to use the L.A. show to promote the Detroit auto show, setting up an ostentatious display featuring its 1967 Ford Mustang Shelby GT500 as a big, fat, mean ol' tease for the 2020 version of the fire-breathing muscle car … set to debut at the 2019 North American International Auto Show in January.
But it wasn't all gas-guzzlers and track stars. The increasingly quaint sedan was well-repped by new versions of the BMW 3 Series, Mazda3 and Nissan Maxima, while Kia's funky Soul hatchback also kept it real for real car buyers.
Green cars were also in abundance, proving that despite car-buying trends, we still have an eye on an inevitably electric future. To that end, an all-wheel-drive version of the hybrid nonesuch Toyota Prius debuted, along with Toyota's Corolla Hybrid, electric versions of the Kia Soul and Niro, and two all-electric semi-autonomous prototypes in the Rivian R1T pickup truck and R1S SUV.
Here's everything you might've missed of our coverage of the 2018 L.A. Auto Show:
Redesigned 2019 Mazda3 Simplifies Look, Introduces Hybrid
A Prius for All Seasons Joins Toyota Hybrid's Refreshed 2019 Lineup
2020 Lincoln Aviator Finally La-La-Lands in Production Form in L.A.
U.S.-First 2020 Toyota Corolla Hybrid Promises 50-Plus MPG
2019 Honda Passport: All New or Anything But?
2020 Lincoln Aviator: Ready for Your First-Class Upgrade?
2020 Jeep Gladiator: More Than a Wrangler Pickup
2020 Toyota Corolla Sedan, Hybrid Are Hot on Hatch's Heels: Video
2020 Porsche 911: If It Ain't Broke, You Can Still Fix It
2020 Porsche 911: A Spectacularly Subtle Redesign
2020 Mercedes-AMG GT R Pro: Not for Amateurs
2020 Jeep Gladiator: When You Want a Truck Without Doors
Rivian Targets 2020 for 410-Mile, 3-Row Electric SUV
2019 Nissan Murano Dresses Up for New Competition
2019 Nissan Maxima Maximizes Sportiness, Luxury
2020 Kia Soul: More Flavors of Cute Non-Ute
2020 Hyundai Palisade: The Santa Fe Grows Up
2019 BMW X7: Plenty to Like About the Three-Row Bimmer
2020 Porsche 911 Video: An Icon Updated
2020 Hyundai Palisade: A Hyundai SUV With a Real Third Row
Ford Gets Jump on Detroit Auto Show With Mustang Shelby GT500 Tease
2020 Kia Soul Video: Funky Box Gets a Reboot
Pick Your Plug-in Personality: Kia Unveils Niro and Soul Electrics
2020 BMW M340i: Can BMW Lift the Crown Once Again?
2019 Mazda3 Goes for Style and Elegance in a Big Way
Cars.com's Editorial department is your source for automotive news and reviews. In line with Cars.com's long-standing ethics policy, editors and reviewers don't accept gifts or free trips from automakers. The Editorial department is independent of Cars.com's advertising, sales and sponsored content departments.