2019 New York Auto Show: What You Missed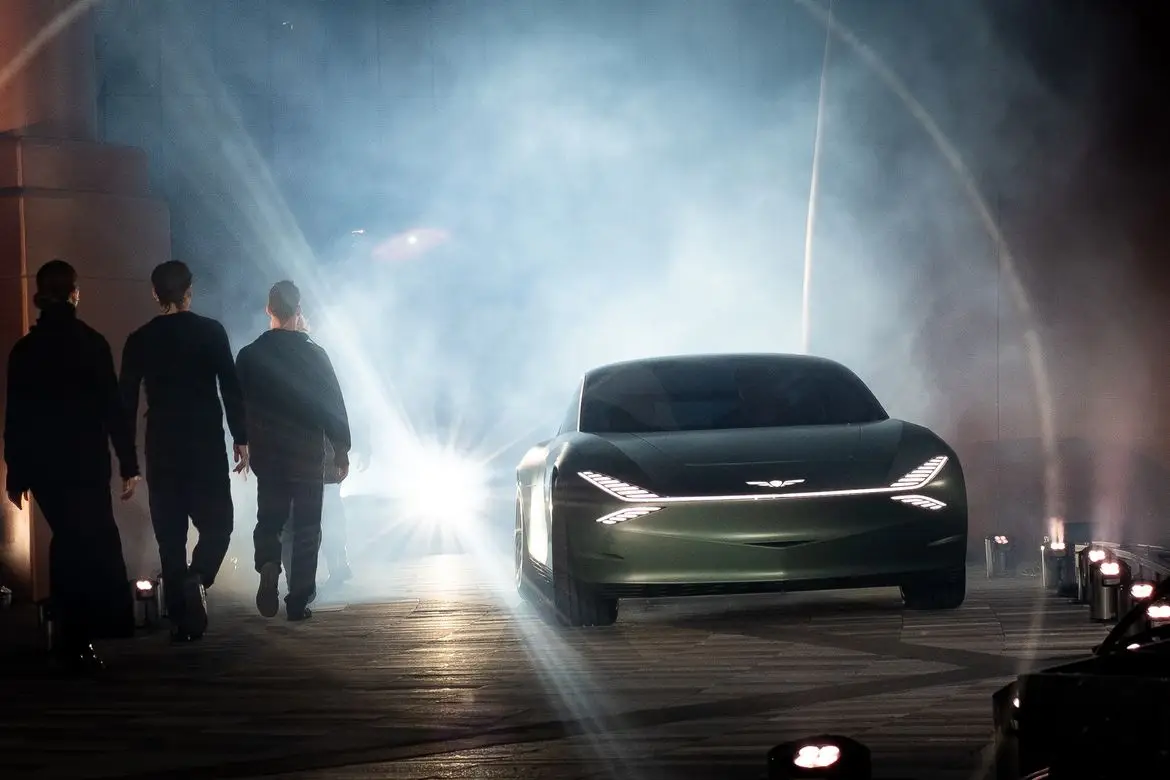 In movies like "The Avengers," the heroes are always saving New York, but in the case of the 2019 New York International Auto Show, it was New York coming to the rescue. Following somewhat lackluster showings in terms of raw automotive excitement for other major shows in Los Angeles, Detroit and Chicago in recent months, the NYC show saved the best for last — and may just save the 2019 auto-show season.
Related: More New York Auto Show Coverage
Perhaps most remarkable about this year's New York auto show is the volume of major mainstream nameplates debuting for regular folks with regular salaries — otherwise known as "people who can't afford to live in New York City." The big three are the 2020 incarnations of the cultishly popular Subaru Outback wagon/SUV, Toyota Highlander SUV and Hyundai Sonata family sedan. That's in addition to redos for the Nissan Versa sedan and the Toyota Yaris hatchback. The non-SUVs are of particular note due to the increasingly car-hostile consumer climate.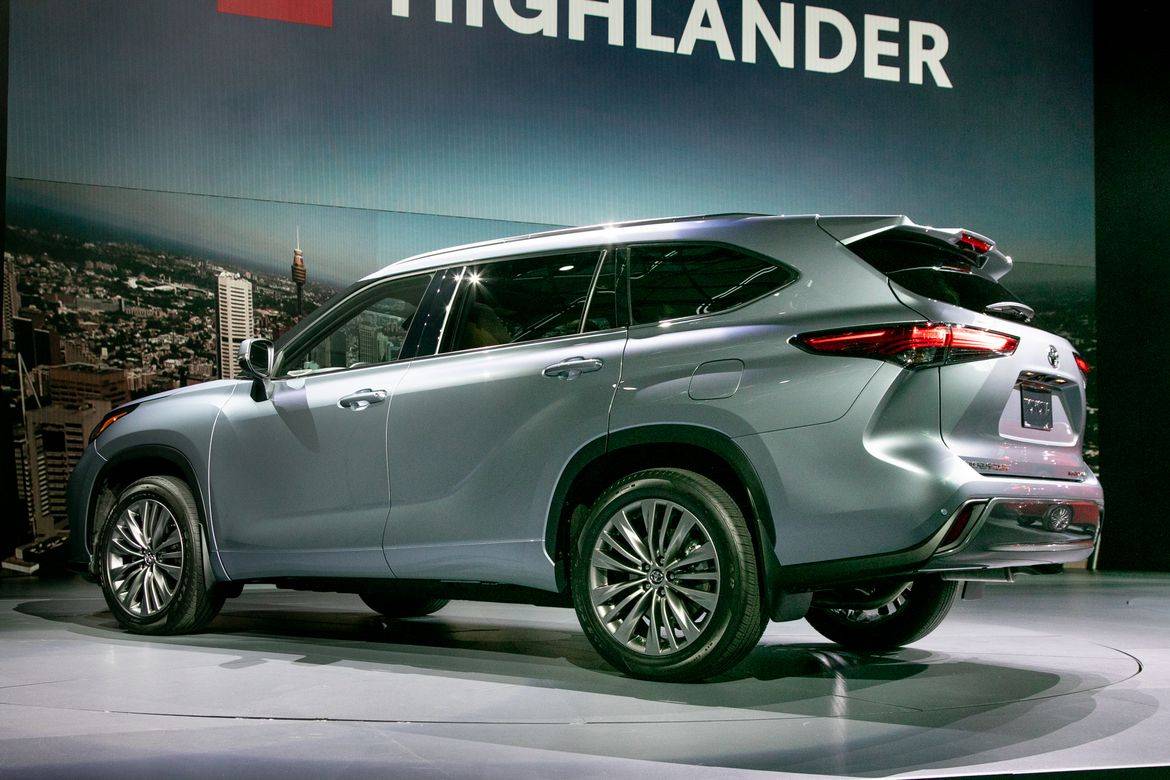 In a city as dynamic and ever-changing as New York, no auto show would be complete without some all-new models getting big, flashy introductions. These came courtesy of the 2020 Cadillac CT5 luxury sports sedan; the well-executed 2020 Hyundai Venue subcompact SUV; and the 2020 Lincoln Corsair compact luxury SUV. The Lincoln got a special nod from our team of expert reviewers as Cars.com's Best in Show — another feather in Lincoln's cap as it continues its exciting adventure-themed SUV lineup reinvention that previously introduced the 2019 Nautilus and Aviator, as well as a new version of the full-size Navigator.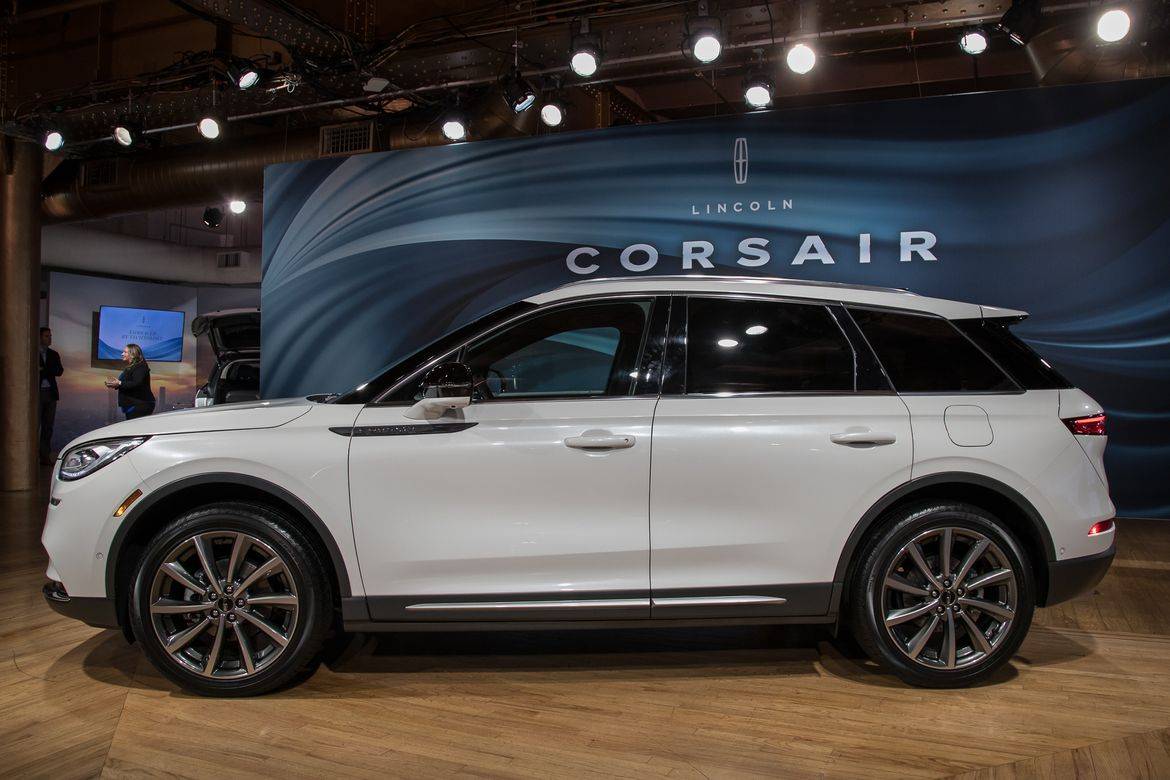 Want a peek into the future of cars or more interested in inventive models dreamed up to excite showgoers about the sheer possibilities? New York's got a robust lineup of cool concepts to activate your imagination. Volkswagen brought along two in the Tarok pickup truck (a real model for Brazil for which VW is testing the waters for a possible future in North America) and the Atlas Basecamp mountain-biking-and-camping-themed SUV. Then there's the Genesis Mint Concept, a small, all-electric, scissor-door-equipped car designed for congested inner-city driving, and the Kia HabaNiro autonomous electric SUV with a hot-pepper pun of a model name.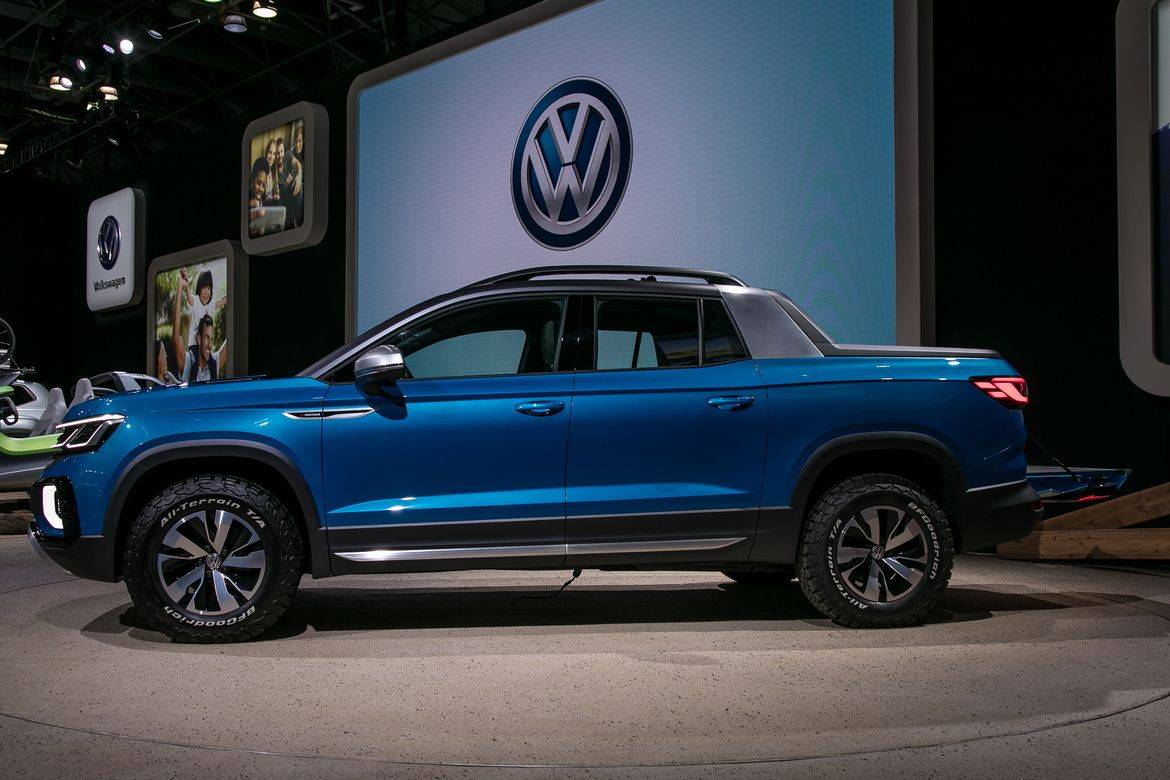 There's plenty for the enthusiasts, too -nostalgic ones in particular — such as Nissan's golden-anniversary-of-high-performance display of GT-R and 370Z sports cars through the years. Meanwhile, the Audi R8 V10 Decennium commemorates 10 years of the supercar's 10-cylinder engine with a special model named for the Latin word for "decade." And maybe the most ridiculous among these is the Bugatti Chiron Sport 110 Ans Bugatti — a tribute to the ultra-expensive, ultra-high-performance brand's century-plus-a-decade of making absurdly awesome exotic sports cars.
Convinced that New York is a lock to be the hottest auto show of the year? The show opens Friday. In the meantime, here's everything you might've missed of our comprehensive coverage of the 2019 New York International Auto Show:
Limited Chiron Sport Marks 110 Years of None of Us Owning a Bugatti
Mercedes Updates Swoopiest GLC for 2020, Still Calls It a 'Coupe'
Land Rover Range Rover Velar SVAutobiography Dynamic Edition to Bow in NYC
Toyota's Yaris Hatchback Back for 2020, and It's a Mazda
2020 Mercedes-AMG CLA35 Promises High Performance at Entry Level
2019 New York Auto Show: What to Expect
2019 Infiniti Q50 Signature Edition Signs on for New York Debut
You're a Beautiful, Unique Snowflake … Shouldn't Your Maserati Be, Too?
2019 Audi TT RS: Tiny Tweaks for the Tiny Rocket
6 Ways the 2020 Acura TLX PMC Puts the Special in Special Edition
No Keys, Please: 2020 Hyundai Sonata Uses App for Entry
Volkswagen Atlas Basecamp Concept Peddles Mountain-Biking Brio
Nissan Versa Sedan Returns for 2020 to Fight Entry-Level Exodus
2020 Ford Mustang EcoBoost 2.3L High Performance Pack Preview: What a Nice RS Gets You
2020 Ford Mustang EcoBoost 2.3L High Performance Pack: Fantastic Four
2020 Cadillac CT5 Makes a Classy, Comfy Case for Luxury Sports Sedans
2020 Cadillac CT5: If Anyone Still Wants a Sports Sedan, Enjoy
2020 Mercedes-AMG GLC63 SUV Gets Light Exterior Updates, Modern Tech
2020 Lincoln Corsair: Ya Know the Aviator? Behold, the Baby-ator
2020 Lincoln Corsair: Lincoln's Latest Surefire Hit
10 Biggest News Stories of the Week: New York Auto Show Shines Bright
2020 Toyota Highlander Grows a Little, Gets More Efficient Hybrid
2020 Jaguar XE's Subtle Exterior Updates Belie Big Changes Inside
2020 Mercedes-Benz GLS-Class: That's Your Big Boy
2020 Venue Takes Hyundai SUVs to New Places (Tiny Ones)
2020 Subaru Outback: Familiar on Its Face, All-New Underneath
Kia HabaNiro Concept: Cool Future Tech, Hot Mess of a Name
Hyundai Brings the Fight to Camry, Accord With Redesigned 2020 Sonata
Mazda Unveils 2020 CX-5 Signature Diesel: Premium Oil
In This SUV-Crazy Climate, Genesis Mint Is a Breath of Fresh Air
Can't Decide Between a Tiguan and a Pickup? Then, Get Ready Tarok!
Is the 2020 Toyota Highlander Interior Any Roomier Than Before?
2020 Mercedes-Benz GLS-Class Is Formidable Foe to BMW X7
2020 Mercedes-Benz GLC300 Coupe: Why? Just … Why?
Sleek Sonata Injects Some Style Into the Mid-Size Sedan Class
2020 Lincoln Corsair Video: Welcome to the Fabulous Family
2019 Porsche 911 Speedster First Impressions: Be Still My Beating Heart
2020 Toyota Highlander Video: High-lander, Medium Improvements
2020 Jaguar XE Video: True Change Comes From Within
Hyundai's New Venue SUV Offers Surprising Space in a Small Package
2019 New York Auto Show: Best in Show
2020 Subaru Outback Still Not Showy, Better Where It Counts
2019 Audi Q3 Is Bigger, Wiser and More Practical
Long for Luxury? Try the 2020 Land Rover Range Rover Velar SVAutobiography Dynamic Edition
2020 Subaru Outback Video: It's What's Inside That Counts
All the Pickup Truck News: Tarok Takes Manhattan, Ram Runs Kentucky Derby, Syclone Strikes and More
2020 Nissan Versa: A Small Car With Big Room
2019 New York Auto Show: Winners and Losers
From PickupTrucks.com:
And Down the Stretch It Comes: Ram Unveils 2019 HD Kentucky Derby Edition
Will Volkswagen Bring Its Small Truck Concept to the U.S.?
Volkswagen Tarok Concept Makes U.S. Bow in New York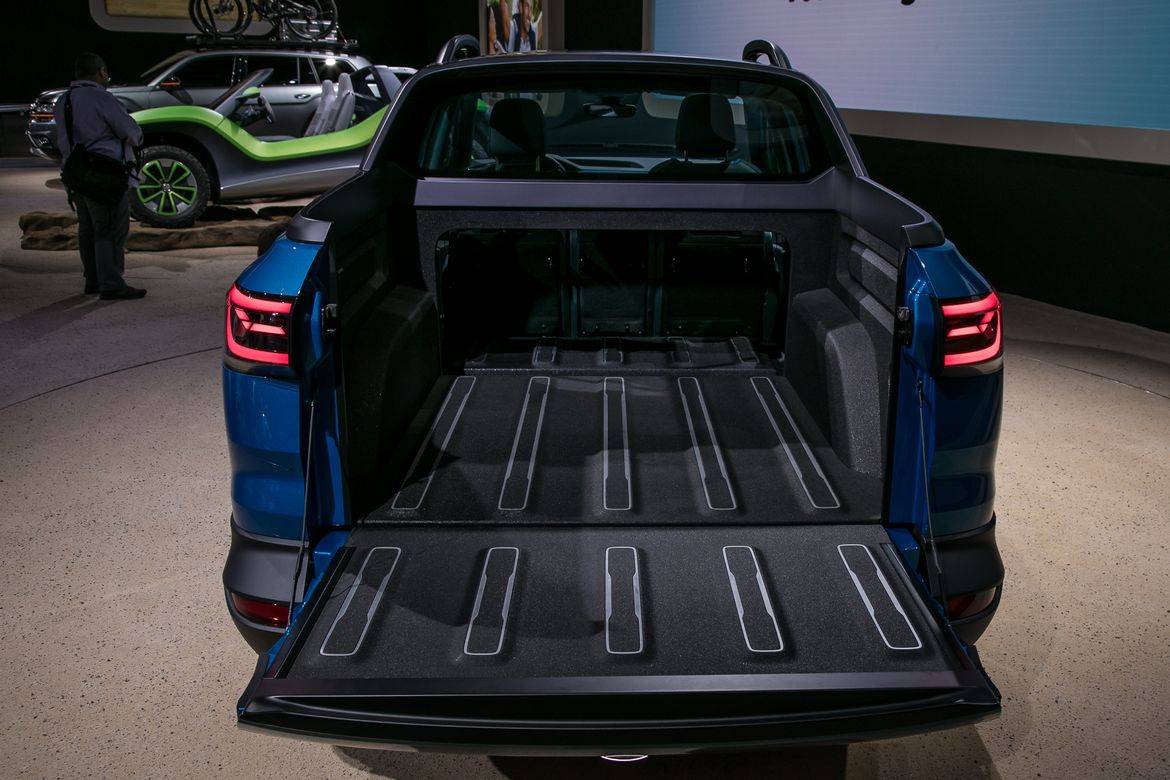 Cars.com's Editorial department is your source for automotive news and reviews. In line with Cars.com's long-standing ethics policy, editors and reviewers don't accept gifts or free trips from automakers. The Editorial department is independent of Cars.com's advertising, sales and sponsored content departments.