6 Things You Should Know About Ford's Next-Generation Sync 4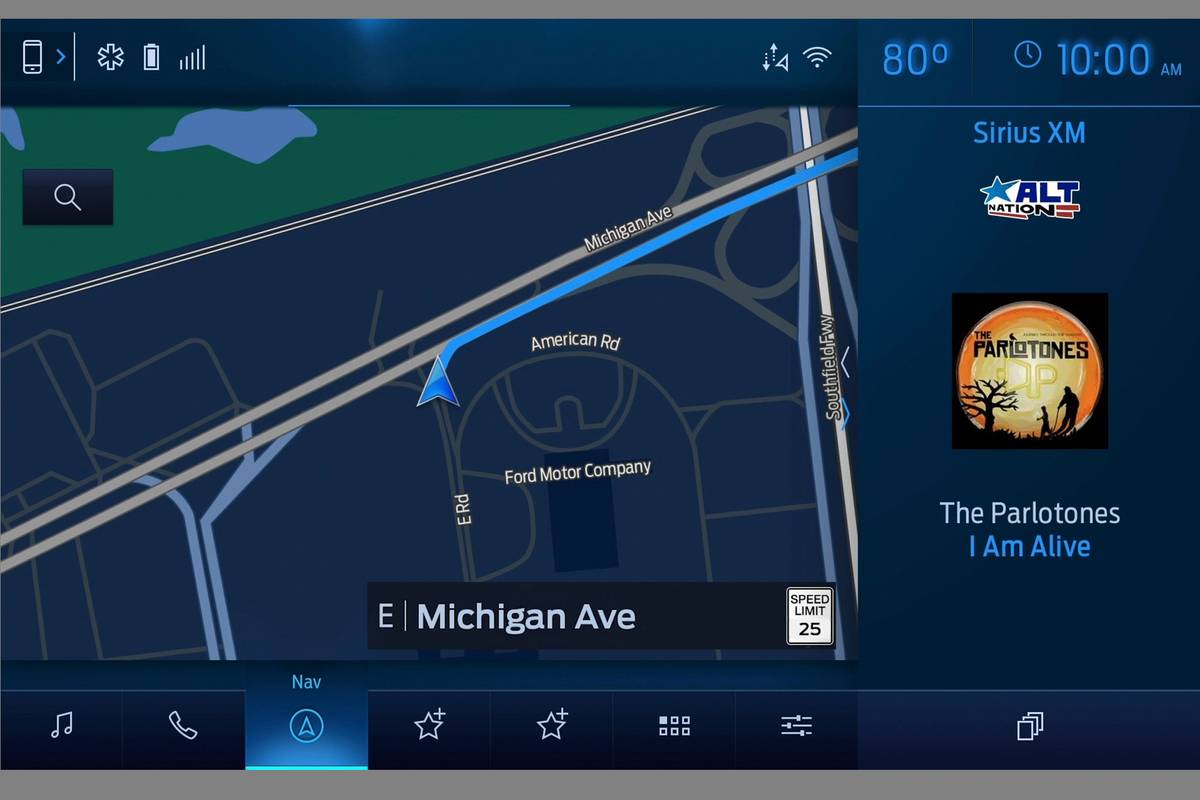 Ford's Sync system has evolved over the years, starting out as a voice-activated system that didn't work all that well to the latest version, Sync 3, which features one of the easiest-to-use, most reliable, top-notch interfaces in the industry. But trying to compete with smartphone-based systems like Apple CarPlay and Android Auto, which use their inherent connection to the world via cloud-based data connections, has been hard — until now. Ford has unveiled its next-generation multimedia system, Sync 4, and it's set to debut on some as-yet-unspecified new models that it will launch in 2020.
Related: Which Cars Have Android Auto in 2019?
Here are six things you should know about Ford's new multimedia system:
1. It'll Rival Your Smartphone for Connectivity
The big development for Sync 4 is its connection to the cloud, just like your smartphone, via the optional onboard FordPass Connect 4G LTE hot spot. So its mapping features for optional navigation, search functions, concierge apps and other services will be able to offer everything from relevant, up-to-date points of interest to real-time traffic and weather updates. Cloud connectivity allows for much better, more conversational voice recognition function as well, but Sync 4 will still offer up better integration with Apple's Siri, Amazon Alexa or Android Auto. Ford says that the system will still have plenty of onboard memory too, however, so you won't lose much functionality should you drive off the grid into a cellular dead zone.
2. Access Phone Apps, No Plug Needed
The new Sync 4 will feature cord-free Wi-Fi connectivity for Apple CarPlay, Android Auto and Ford AppLink — meaning you can leave your phone in your pocket or just drop it on the wireless charging pad, and it should offer up full connection to those projection-style apps and others like Waze or Ford+Alexa. Let's hope it works better than other Wi-Fi-connected versions we've tried from other automakers, which often drop connection regularly.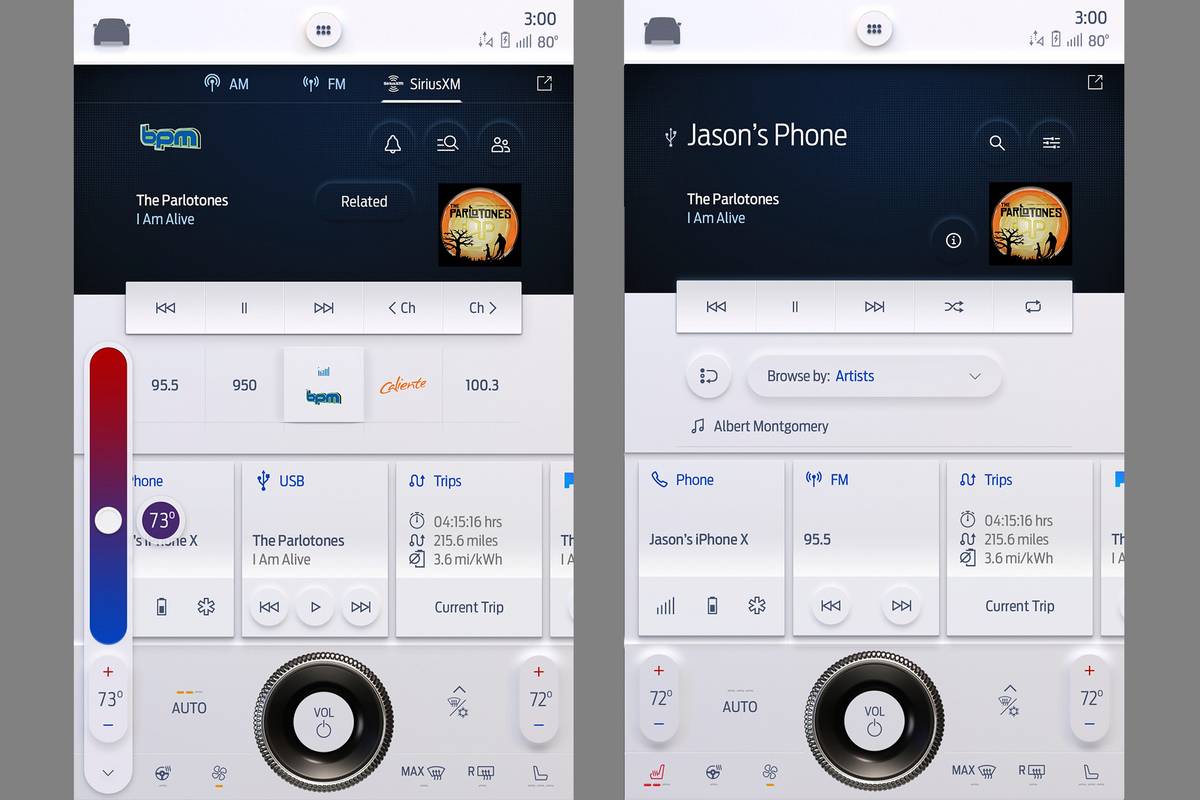 3. It Will Look 'Largely' the Same
The interface isn't going to look all that different, operating under the "if it ain't broke, don't fix it" idea — the current Sync 3 is one of the top-rated multimedia systems for user friendliness, so this is good news. What will look different is the screen on which you use it — two new huge touchscreens were shown to the media this week at the company's connected-car research building in Dearborn, Mich.: a new 12-inch horizontal touchscreen, and a massive 15.5-inch vertically oriented screen. Ford wouldn't say which new vehicles these screens arrive in next year, but given what we know of Ford's product plans, I'd speculate that we'll see them in the new 2020 F-150 and the Mustang-inspired electric crossover planned for a Los Angeles Auto Show debut in November.
4. It Will Learn Where You Go and What You Like
Ford says that Sync 4 will employ a lot more machine learning artificial intelligence in order to better customize content to owners' desires — without their even knowing it. It will learn where you drive, which buttons you push, which radio stations and audio content you prefer, and offer up recommendations based on those factors. You know how Facebook always seems to throw ads and suggestions at you based on something you've said, or a place you've been, or something you purchased on Amazon? Your Ford is about to do that, too, but the company insists it does not plan to sell the data it gathers from your habits to any third-party advertisers.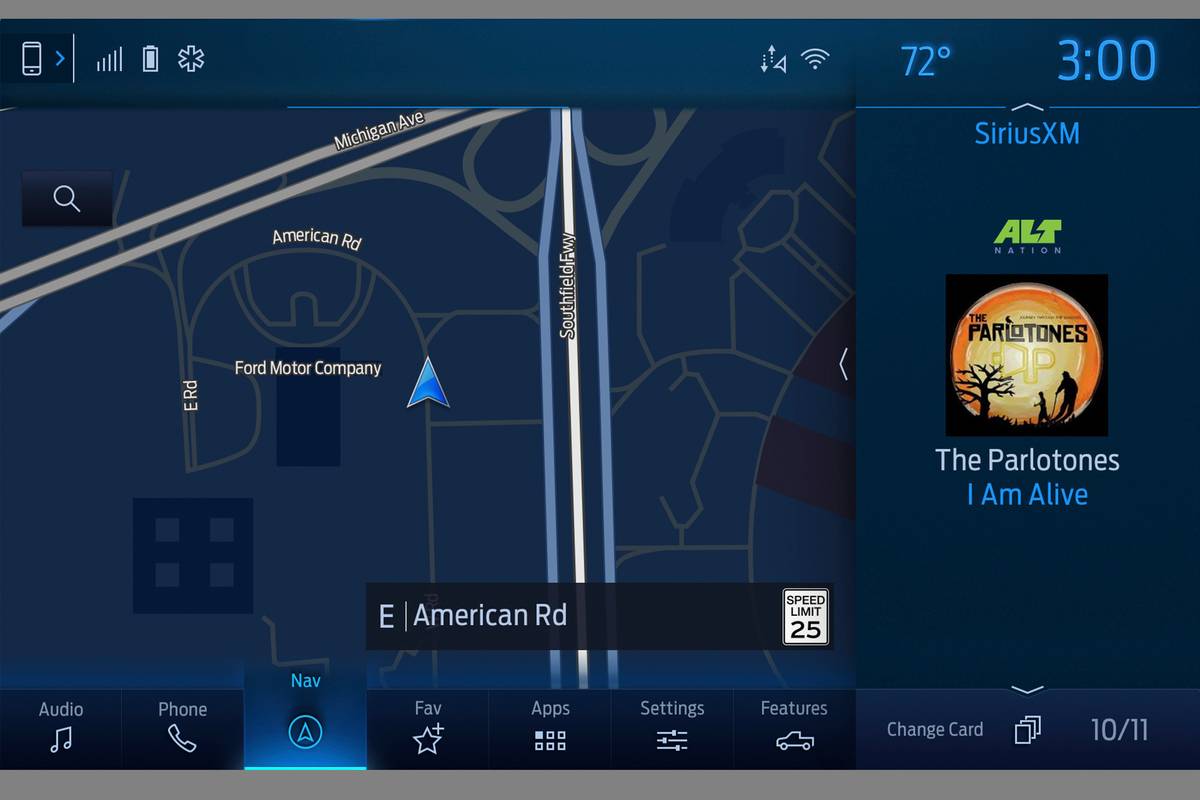 5. The Owner's Manual Is Now in There
Ford has taken the digital owner's manual that it already offers online and popped it into the Sync 4 system, as well, making it easily searchable through keywords or visual reference photos. Want to know how to operate something, like the automatic parking feature? You can watch a streaming video, thanks to the cloud connectivity, right on the touchscreen.
More From Cars.com:
6. Your Car Will be Upgradeable Wirelessly, Without Your Involvement
Ford is introducing a new electrical architecture starting with some new 2020 models that will enable it to forward software updates wirelessly to your car impacting much more than just your touchscreen software. Nearly every electronic control unit in the car will be connected to the system, according to Ford — meaning that future Fords can have things like electronic steering control or brake-by-wire programming updated or adjusted via an over-the-air update. You might even be able to subscribe to additional content for a fee — much in the way that Tesla offers different levels of its Autopilot semi-autonomous driving system — and have it delivered wirelessly to your car.
Cars.com's Editorial department is your source for automotive news and reviews. In line with Cars.com's long-standing ethics policy, editors and reviewers don't accept gifts or free trips from automakers. The Editorial department is independent of Cars.com's advertising, sales and sponsored content departments.