Best New-Car Deals: December 2017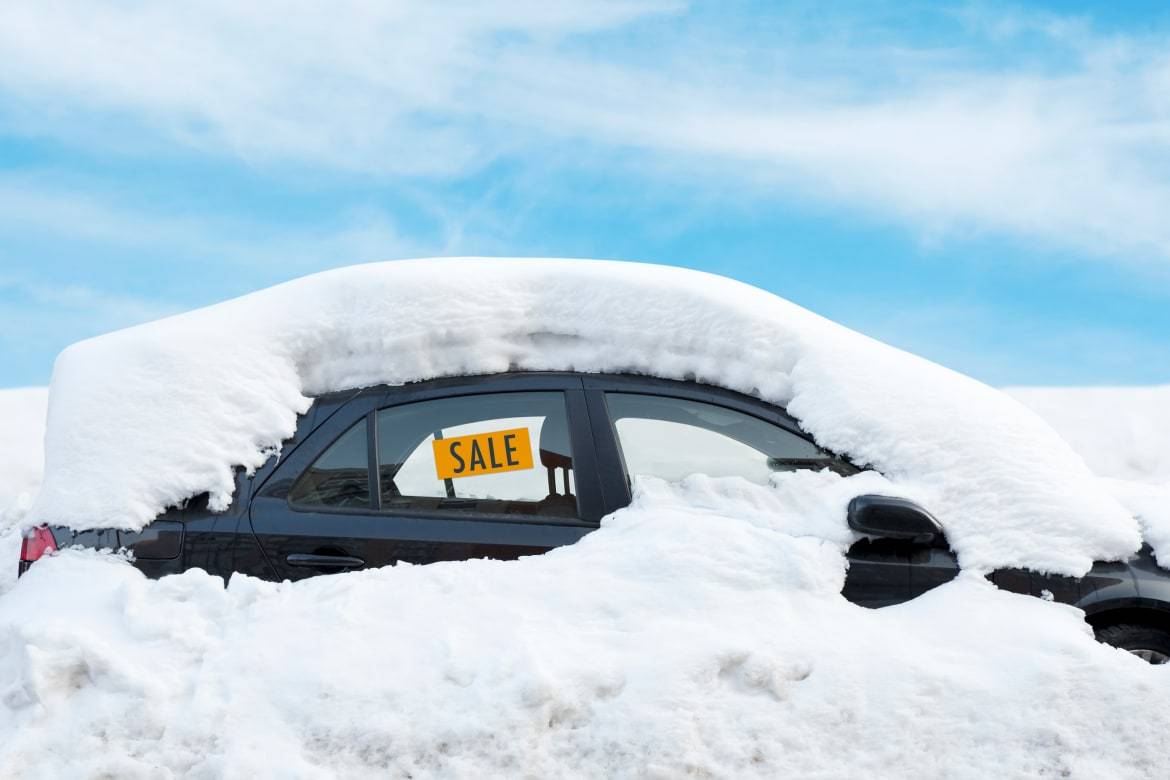 CARS.COM — From now 'til the ball drops on New Year's Eve, shoppers should party like it's 2017 — the 2017 model year, that is. Dealers are sitting on a pile of 2017 models in a model-year changeover that one automaker's top U.S. executive called the "slowest in history."
Related: Inside the Finance and Insurance Room
Put another way: In late November 2016, 34 percent of new cars on Cars.com were the outgoing model year (in that case, 2016 models), and that led to a December with the highest average new-car incentives in all of 2016, per Autodata Corp. Fast forward a year, and as of Dec. 6, 40 percent of new cars on Cars.com were the outgoing model year.
That's a full 6 percentage points higher than a year earlier. Many factors influence discounts, but at minimum, this should support an incentives-heavy holiday season.
Where to start? Try your luck with these: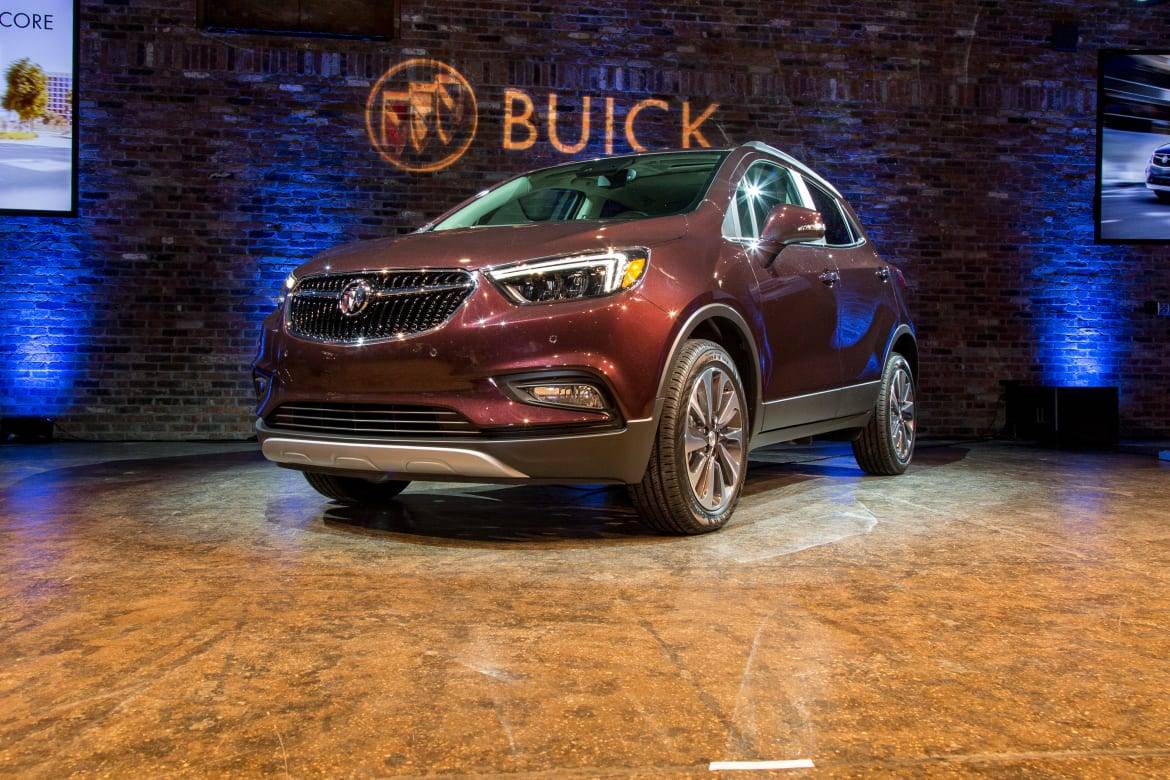 How much can I save? If you focus on the 2017 model year, which accounted for more than 60 percent of new Encore inventory on Cars.com as of Dec. 5, you could save a ton. Sales for Buick's tiny SUV tumbled 12.8 percent in November. Granted, that's versus a strong year-ago month, but 2017 model-year Encores still averaged 149 days to sell in November, or just a hair past the month's 148-day average for all 2017 models.
The Encore comes in six trim levels, and until Jan. 2, Buick offers $4,000 off all but the base trim level (called 1SV) plus as much as 20 percent off MSRP. That could be quite a bit more than $4,000, depending what you want, for all but the bottom two trims.
What about discount financing? Creditworthy shoppers can get financing as low as 1.9 percent for 60 months plus the $4,000 discount, or zero percent financing for up to 72 months plus $2,250. Certain low trim levels don't qualify, however.
What about 2018 models? There are plenty to shop, but Buick only markets the 20 percent-off deal on 2017s. Cash discounts for 2018s fall to $1,000 (again, on all but the 1SV), which is largely a carryover model. Barring a smokin' deal on a particular 2018 example, the 2017 model year should save you more.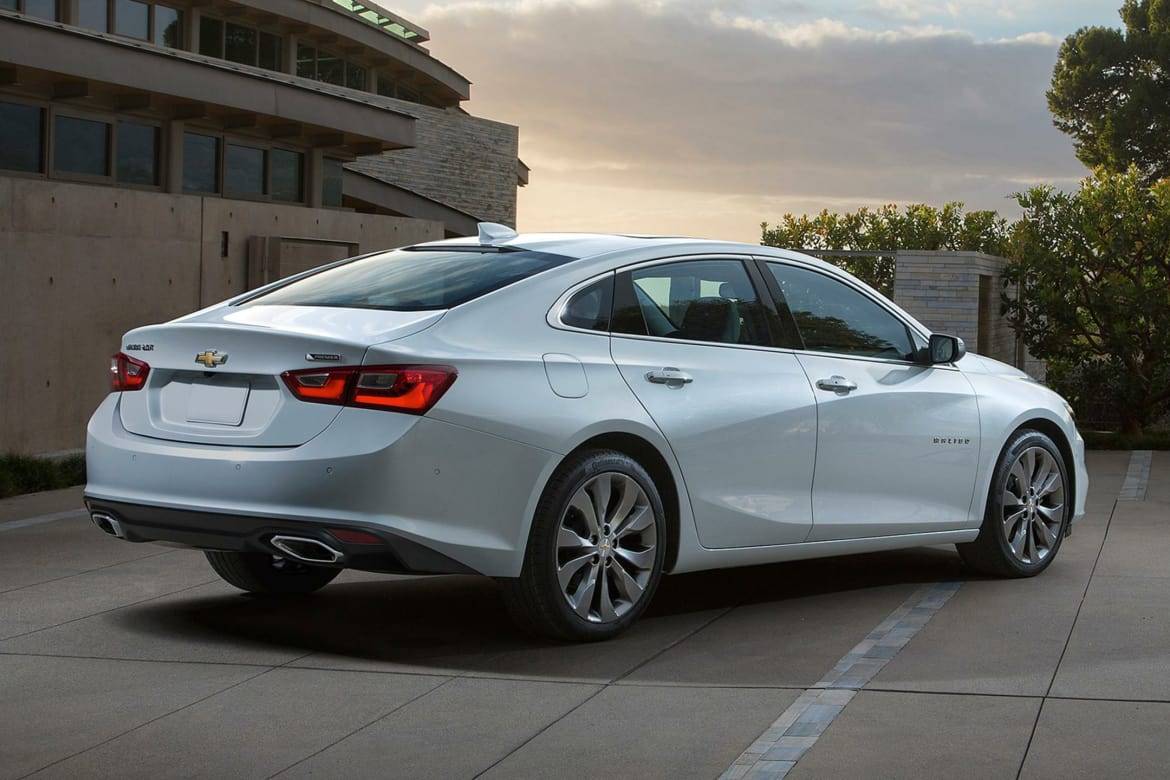 How much can I save? Ten percent or more, in many cases. Malibu sales fell 27.8 percent in November. Like the Encore, that's versus a huge year-ago month, but the 'Bu still averaged 177 days to sell for 2017 models and 82 days for 2018 models – well past November's averages (148 days for 2017s and 31 days for 2018s).
Now until Jan. 2, Chevrolet offers $2,000 to $3,000 off the 2018 Malibu, depending on region, excluding base trims. It also advertises 10 percent below MSRP from price reductions and cash allowances for "most 2018 Malibu models in stock," excluding "select base trims." This offer may eclipse the cash offer for pricier examples, and it's a confusing overlap at any rate. Nonetheless, those shopping higher trim levels may want to explore the 10 percent offer first.
Are there any 2017 models left? Lots. The 2017 model year accounted for just over half of new Malibu inventory on Cars.com as of Dec. 6, and it gets even more discounts – $2,500 to $3,500, depending on region and excluding the base model. Atop that, Chevrolet is offering employee pricing on certain top versions.
Wait, what? That's right: Employee pricing is back … sort of. The promotion helps bump total discounts to about 15 percent off a loaded Malibu Premier, or $5,417 off a $37,305 MSRP in Chevrolet's advertised example. But the national program applies only to the 2017 Malibu Premier, an online representative on Chevrolet's website told us.
The Premier is the Malibu's top trim level, but 2017 model-year examples account for just 6.4 percent of all the new Malibu inventory on Cars.com – so it might take considerable effort to hunt this deal down. (A spokesman for Chevrolet parent GM did not respond to our questions on the program.)
What about discount financing? Qualified shoppers can get zero percent financing on the 2018 Malibu or 3.9 percent plus up to $1,000 off (again, depending on the market) on the 2017 Malibu; both offers exclude the Malibu L.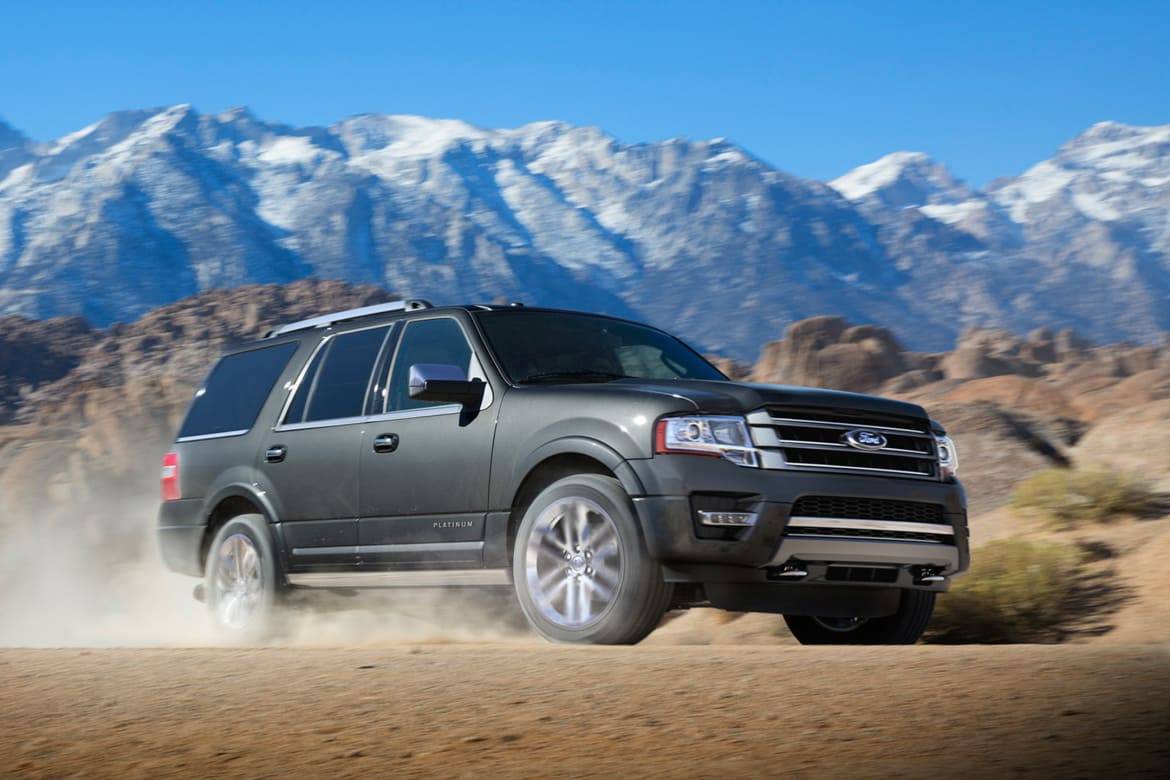 How much can I save? Lots on the 2017 model, which still accounted for more than four out of five new Expeditions on Cars.com as of Dec. 6. Versus a slammin' year-ago month, Ford's largest SUV sagged 24.1 percent in November sales as the 2017 model averaged 151 days to sell (163 days for the extended-length Expedition EL).
Now until Jan. 2, Ford offers $7,000 to $7,250 in cash discounts, plus a little more if you finance through the automaker's credit arm. That's a hefty sum even on an SUV that starts in the high-$40,000s.
What about on the redesigned 2018 Expedition? The deals are far smaller. Until Jan. 2, Ford offers $1,000 off the 2018 Expedition, plus more if you finance through the automaker.
What kind of rates does Ford offer? Qualified shoppers can get zero percent financing plus $1,000 to $1,500 on the 2017 Expedition, depending on the region, but advertised rates on the 2018 Expedition are a comparably steep 7.9 percent.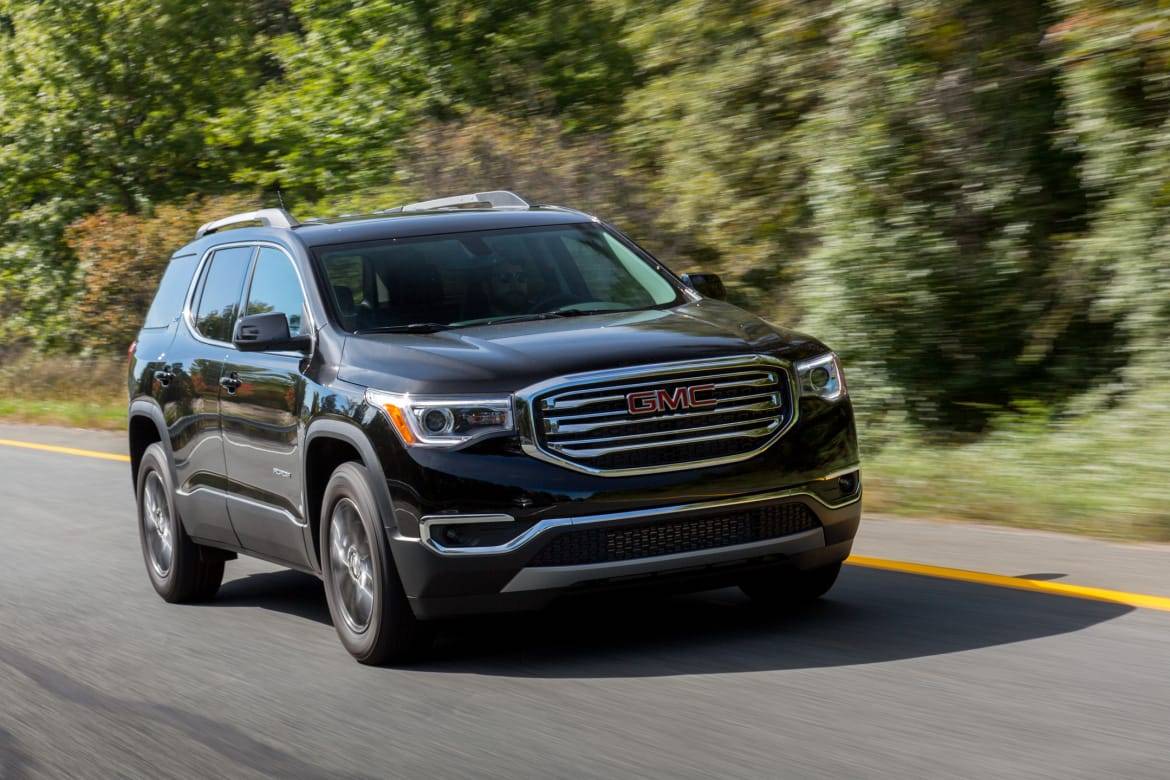 How much can I save? Lots. Acadia sales slipped 5.7 percent versus a big year-ago month as 2017 and 2018 models averaged 158 and 42 days to sell, respectively. Now until Jan. 2, GMC offers $2,000 to $5,000 off the 2017 Acadia — a model year that still accounted for slightly more than half of all new Acadia inventory on Cars.com as of Dec. 6.
Find a 2017 Acadia Denali (the top trim level) and GMC is offering 15 percent off MSRP until Dec. 18. That amounts to $7,608 off in the brand's advertised example, and 2017 model-year Denali examples account for 12.1 percent of all new Acadia SUVs on Cars.com.
What about the old-generation Acadia Limited? GMC carried the first-generation Acadia into the 2017 model year as the Acadia Limited, even as the redesigned (second-generation) Acadia sold alongside it also as a 2017 model. GMC is offering up to $3,000 off the Acadia Limited in select markets, but most regions have only discount financing (in this case as low as 2.9 percent).
The Acadia Limited is a needle in a haystack — it accounts for just 3.5 percent of new Acadia inventory on Cars.com — but you might be able to negotiate far steeper discounts from any dealer still sitting on one. In November, the Acadia Limited averaged an interminable 285 days to sell.
The Returnees
We focus on cars new to the list or ones we haven't highlighted in the past few months. But many cars from recent months still have deep discounts in December:
How We Look for Deals
To look for December deals, we considered sales in November among the top 100 best-selling cars, specifically eyeing models whose sales underperformed the market. We also looked at days-to-turn data from November, which measures how long it takes on average for dealers to sell a given car. Both factors illustrate November's slow sellers, cars on which dealers could be more willing to cut a deal.
Finally, we looked at factory cash discounts and low-interest-rate financing offers that are especially high for the price of the car. After all, $2,000 is a lot more on a Ford Focus than a Ford Explorer.
Sales and incentives data come from Automotive News and automakers' websites, while days-to-turn data come from J.D. Power and Associates. Remember, our numbers are current as of publication for the markets we survey (generally Atlanta, Chicago, Denver, Los Angeles and New York). They reflect advertised customer discounts, not unadvertised factory-to-dealer cash. Discount financing typically requires qualifying credit, too, and incentives may vary by region and trim level; automakers may also change them later in the month. In sum: Your discounts may vary, so check with your local dealer for specifics.
Cars.com's Editorial department is your source for automotive news and reviews. In line with Cars.com's long-standing ethics policy, editors and reviewers don't accept gifts or free trips from automakers. The Editorial department is independent of Cars.com's advertising, sales and sponsored content departments.