New-Car Deals: November 2016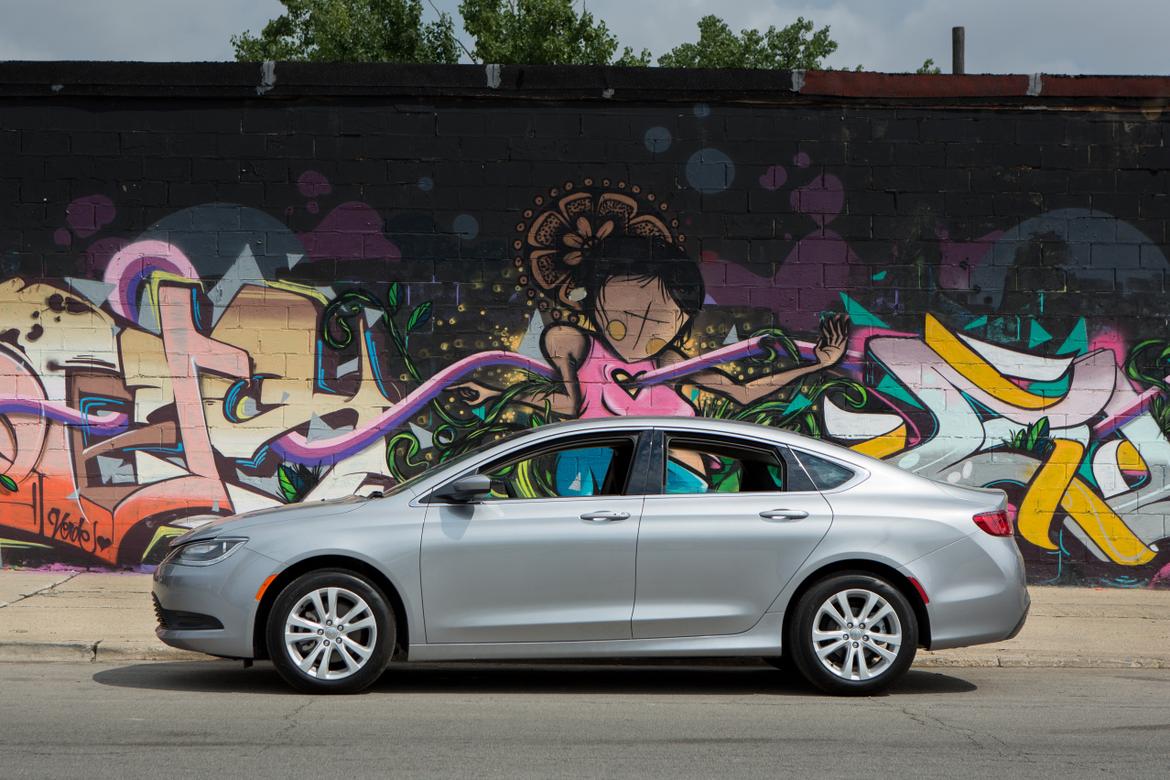 CARS.COM — After months of wall-to-wall political advertising, the return of car commercials might seem like a welcome relief. Indeed, with Election Day over, shoppers can peel off their favorite candidates' bumper stickers, prep their old car to trade or sell and start looking for deals on something new; there are plenty to choose from.
Related: Top 10 Best-Selling Cars: October 2016
New-car sales slid 5.9 percent in October in the second-worst monthly performance of 2016, according to Automotive News. And that's despite incentives increasing nearly 14 percent versus a year ago, per Autodata Corp. In fact, per-car discounts have been substantially higher every single month this year, and there's no sign the deals will let up anytime soon.
Here are some of the best deals:
How much can I save? A lot. It's been a few months since we've highlighted the 200, but Chrysler continues to pile cash on top of its outgoing midsize sedan. Customer incentives range from $1,000 to $3,000 on the 2016 model or $500 to $1,500 on the 2017. Go for the 2016, as it still accounts for more than 70 percent of new 200s on Cars.com as of this writing. You might be able to negotiate even larger discounts as the 2016 model averaged 195 days to sell last month — well past the 134-day average for all 2016s — so salespeople should be willing to cut a deal.
What about financing offers? Discount financing runs as low as zero percent for both the 2016 and 2017 models.
I hear it has a nine-speed automatic transmission. How is that thing? Not so great. When we tested a four-cylinder 200 with the gearbox two years ago against the rest of its class, it proved both unrefined and somewhat inefficient. Still, this list is about deals, and the discounts on the 200 are hard to pass up.
How much can I save? Tons. Sales plummeted 20.3 percent in October, and now Nissan is offering $500 to $2,250 off the 2017 Maxima. The cash discounts range from $3,500 to $4,500 on 2016 models, but you might have to cast a wide net to find one: As of this writing, only 21.7 percent of new Maxima sedans on Cars.com are 2016s. Still, that car averaged 180 days on dealer lots in October, so you might be able to negotiate an even better deal on one.
What about financing offers? Automotive News lists no financing offers for the 2016 Maxima, but discount financing runs as low as zero percent for the 2017 Maxima.
What am I missing out on if I go for the 2016? Apple CarPlay, which Nissan added for 2017. Android Auto isn't available, however, so if you don't have an iPhone, this isn't much of a differentiator.
How much can I save? A good amount. Despite a rebound in gas prices, Prius sales (including the Prius c and Prius v) crumbled 46.5 percent in October. Now, Toyota is offering $500 to $2,500 off the just-redesigned Prius if you can snag a 2016 model. That should be easy: As of this writing, the 2016 Prius still accounts for nearly 60 percent of all new Prius listings on Cars.com. The deals are considerably less for the 2017 Prius, where customer rebates are just $500.
What about financing offers? Discount financing runs as low as zero percent on the 2016 Prius and 1.9 percent on the 2017 Prius.
The styling is a bit ... adventurous, no? That's putting it mildly. But one thing is certain: It's a Prius, so expect to see so many of them eventually that the styling becomes mainstream. Sort of like carpenter jeans in the '90s.
The Repeats
We've covered these cars in recent months and deals are still strong on them:
How We Look for Deals
To look for November deals, we considered sales in October among the top 100 best-selling cars, looking specifically at models whose sales fell. We also looked at days-to-turn data, which measures how long it takes on average for dealers to sell a given car. Both factors illustrate October's slow sellers, cars on which dealers could be more willing to cut a deal.
Finally, we looked at factory cash discounts and low-interest-rate financing offers that are especially high for the price of the car. (After all, $2,000 is a lot more on a Ford Focus than a Ford Explorer.)
Sales and incentives data come from Automotive News, while days-to-turn data come from J.D. Power and Associates. Remember, our numbers are national in scope and reflect advertised customer discounts, not unadvertised factory-to-dealer cash. Discount financing typically requires qualifying credit, too, and incentives may vary by region and trim level. In sum: Your discounts may vary, so check with your local dealer for specifics.