Which Dealerships Do It Right? Car Brands Ranked for Customer Service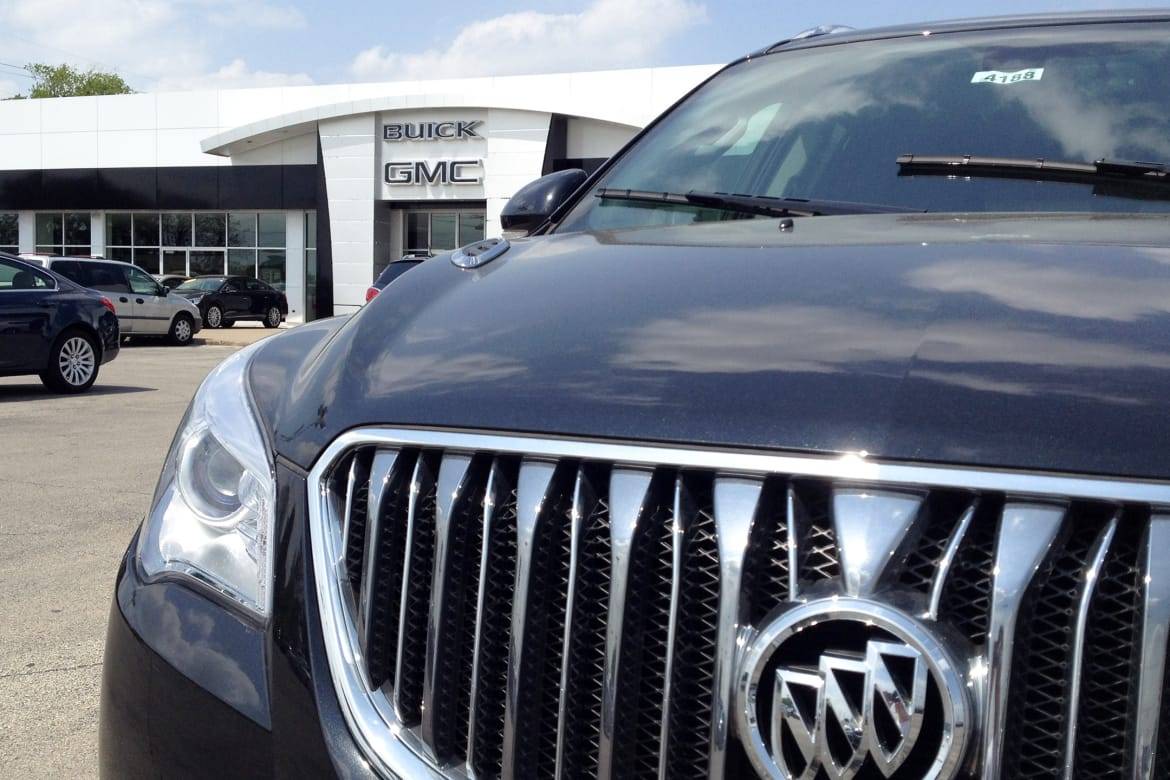 The gift baskets are piling up at Buick and Porsche dealerships. Both brands earned top scores on their respective lists — Porsche among 12 luxury brands and Buick among 19 non-luxury ones — in a new satisfaction study for dealership service. In distant last place, by contrast, were Land Rover (luxury) and Fiat (non-luxury).
Related: The Mechanics of Finding a Good Auto Shop
That's according to J.D. Power's 2019 U.S. Customer Service Index Study, which measures satisfaction among owners for service visits on vehicles 1 to 3 years old. The study, now in its 39th year, measures customer satisfaction on a 1,000-point scale. J.D. Power says this year's CSI stemmed from surveys in late 2018 of nearly 60,000 owners or lessees on model-year 2016-18 vehicles.
Below is the full rundown on how all major brands ranked, excluding three (Alfa Romeo, Genesis and Smart) due to small sample size or insufficient history.
J.D. Power 2019 U.S. Customer Satisfaction Index Study
Luxury Brands (Average Score: 862)
1. Porsche: 893
2. Lexus: 881
3. Cadillac: 880
4. Infiniti: 878
5. Mercedes-Benz: 870
6. Acura: 866
7. Lincoln: 865
8. Audi: 857
9. BMW: 847
10. Volvo: 840
11. Jaguar: 825
12. Land Rover: 781
Non-Luxury Brands (Average Score: 827)
1. Buick: 857
2. Mini: 853
3. Mitsubishi: 846
4. Chevrolet: 845
5. GMC: 840
6. Toyota: 840
7. Nissan: 832
8. Volkswagen: 831
9. Subaru: 829
10. Kia: 825
11. Hyundai: 818
12. Honda: 815
13. Ford: 814
14. Mazda: 811
15. Chrysler: 805
16. Dodge: 804
17. Jeep: 803
18. Ram: 783
19. Fiat: 743
Sweeping changes to the dealer-service model, such as the valet service appointments offered by Genesis and Lincoln that can swap your car at home or work for a loaner vehicle during maintenance, can impact scores a lot.
"The satisfaction associated with that, as you would expect, is great because it's a huge convenience for the customer," said Chris Sutton, J.D. Power's vice president of U.S. automotive retail practice. But "the penetration for it is pretty low," Sutton added, noting that just "4 to 5 percent" of luxury-brand respondents encountered such service. That makes it hard to judge their full potential.
By contrast, much of the gains didn't require service centers to reinvent the wheel. Scores improved when representatives communicated via text message and allowed owners to schedule appointments online instead of by phone. Old-fashioned communication during the visit itself — vehicle walkarounds, status updates and the like — bumped up scores, too.
More From Cars.com:
But perhaps the best service was no service. Top-ranked brands Porsche and Buick also fared well in J.D. Power's latest Vehicle Dependability Study, which surveys reliability problems among 3-year-old vehicles. Bottom finishers on the CSI, Land Rover and Fiat, meanwhile, were also the bottom two VDS brands. It begs the question: Does the mere requirement to bring your car in for something that broke diminish satisfaction with dealer service in the first place?
There's "no question" it does, Sutton said. Quality issues will impact dealer-service scores even though owners "might blame the dealer for something that is a manufacturer fault."
Still, Sutton said, the study aims to distinguish between scores for repairs and those for routine maintenance, two components J.D. Power blends into a single overall score. A brand that struggles in one area can still fare better in another, and brands like Cadillac and GMC prove just that. Both struggled in VDS' reliability metrics but performed well in CSI's scores for dealer service.
On the whole, dealers fare better than independent mechanics in service satisfaction. Dealers averaged 833 out of 1,000 points from J.D. Power, while independent shops averaged 805 points. But the gap is closing.
"The non-dealers are starting to shorten the gap a bit," Sutton said. "Two years ago, it was a 33-point gap, and now it's a 28-point gap."
Cars.com's Editorial department is your source for automotive news and reviews. In line with Cars.com's long-standing ethics policy, editors and reviewers don't accept gifts or free trips from automakers. The Editorial department is independent of Cars.com's advertising, sales and sponsored content departments.