$26,253–$38,473 Inventory Prices
Key Specs
of the 2015 BMW M235 base trim shown
Body Type:

Combined MPG:

24-25 Combined MPG

Engine:

320-hp, 3.0-liter I-6 (premium)

Drivetrain:

Rear-wheel Drive
From the Cars.com Vehicle Test Team
The Good
None of the 1 Series' awkward lines
Snug cabin still accommodates taller people
Excellent handling and balance
The Bad
Expensive
Lack of expected standard features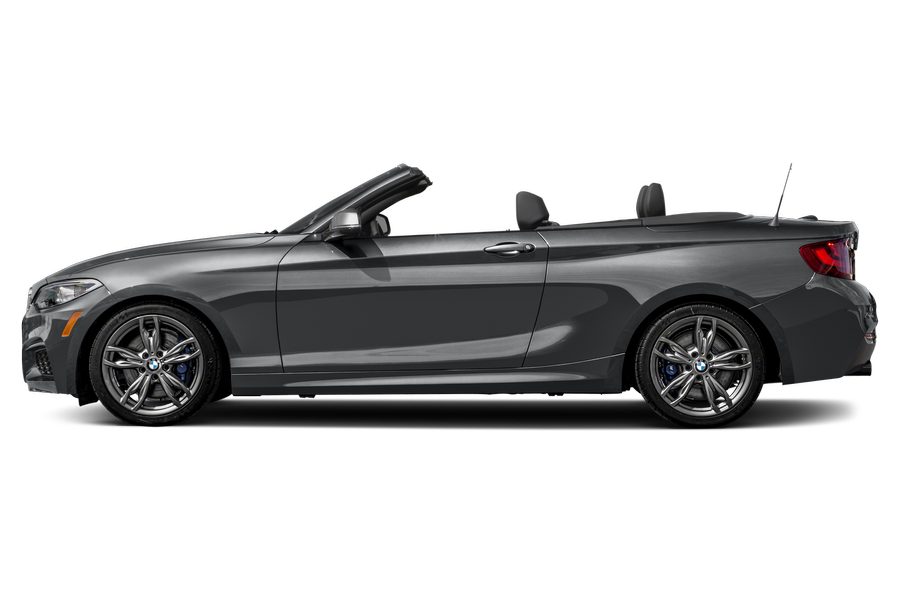 Notable Features of the 2015 BMW M235
All-wheel-drive version now available
Offered in 228i or M235i form, both with turbocharged engines
Coupe or convertible

Editor's note: This review was written in June 2014 about the 2014 BMW M235i. Little of substance has changed with this year's model. To see what's new for 2015, click here, or check out a side-by-side comparison of the two model years.
The BMW M235i subcompact coupe is bigger, better looking, faster and more fun than the 135i it replaces, but a disappointing lack of standard features quickly drives the price up and the desirability down.
German luxury automaker BMW continues to advance its new naming strategy, wherein sedan names use odd numbers and all coupes get even numbers (even "four-door coupes," but let's not go there). The company's smallest conventional offering in the U.S. has been the 1 Series, which for 2014 gets significant mechanical changes and a new name befitting its two-door configuration: the 2 Series (compare it with the 2013 1 Series here). It's available in two flavors: a four-cylinder 228i and a six-cylinder M235i. Both are turbocharged and have rear-wheel drive, and both are meant to compete with the latest small luxury offerings from Mercedes-Benz and Audi — namely the all-new CLA-Class and the redesigned A3, respectively. I tested an M235i.
Exterior & Styling
The overall shape of the 2 Series hasn't changed much, but the details surrounding the front and rear ends, even the side body panels, are quite different. The new look is sleeker and racier than the stubby, short 1 Series. From the slim headlights ... Read more
Very Fun to Drive
After owning a variety of BMWs over the years, I can say that this is probably my favorite. I have owned several 3-series cars, a couple of 5-series cars and a couple of M-series cars. All have been ... Read full review
Best bang for the buck
Perfect blend of size, comfort, power and handling all with good fuel economy. Modern day E46 M3 but with all wheel drive and more torque. Best car I have owned so far! Read full review
Recalls
The 2015 BMW M235 currently has 0 recalls